By Daryl Yang | Images provided by George Wang Xing Hao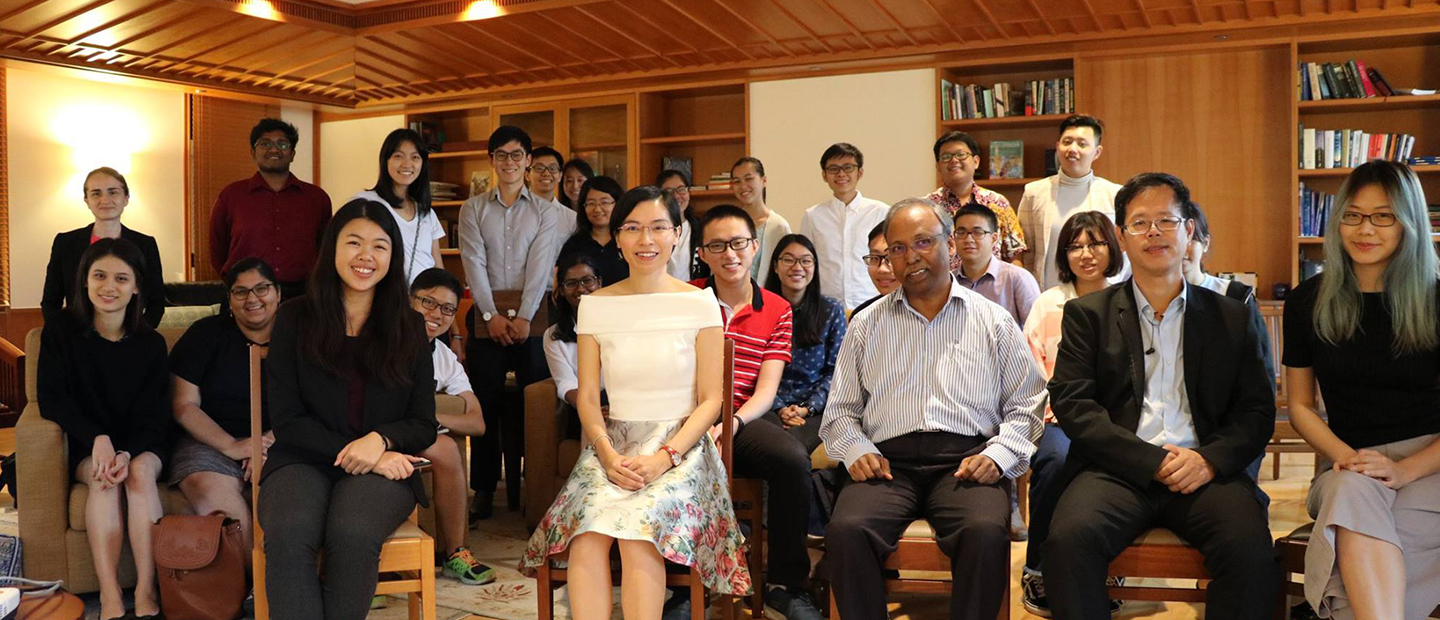 On 24 March 2018, undergraduate researchers convened at Yale-NUS College for the inaugural Development in Asia Research Conference (DARC). Organised by the Yale-NUS Society for Academic Research (YNSAR), the conference is in line with YNSAR's mission to promote undergraduate research of the Asia Pacific region.
According to the student organisers, DARC is the only regional research conference for undergraduate students in Asia and aims to bring together student researchers, industry leaders and academic luminaries to discuss the developmental challenges of Asia.
Comprising six specialisations such as 'International relations and geopolitics' and 'Society and social change', the conference attracted students from diverse fields such as urban studies, sociology and gender studies.
According to Conference Director Jasmine Gan, the six specialisations were devised to facilitate interdisciplinary interaction. "YNSAR aims to bring interdisciplinary academic conversation to the table with its research conferences so this was an idea that we had to broadly classify while still facilitating interdisciplinary interaction," she shared.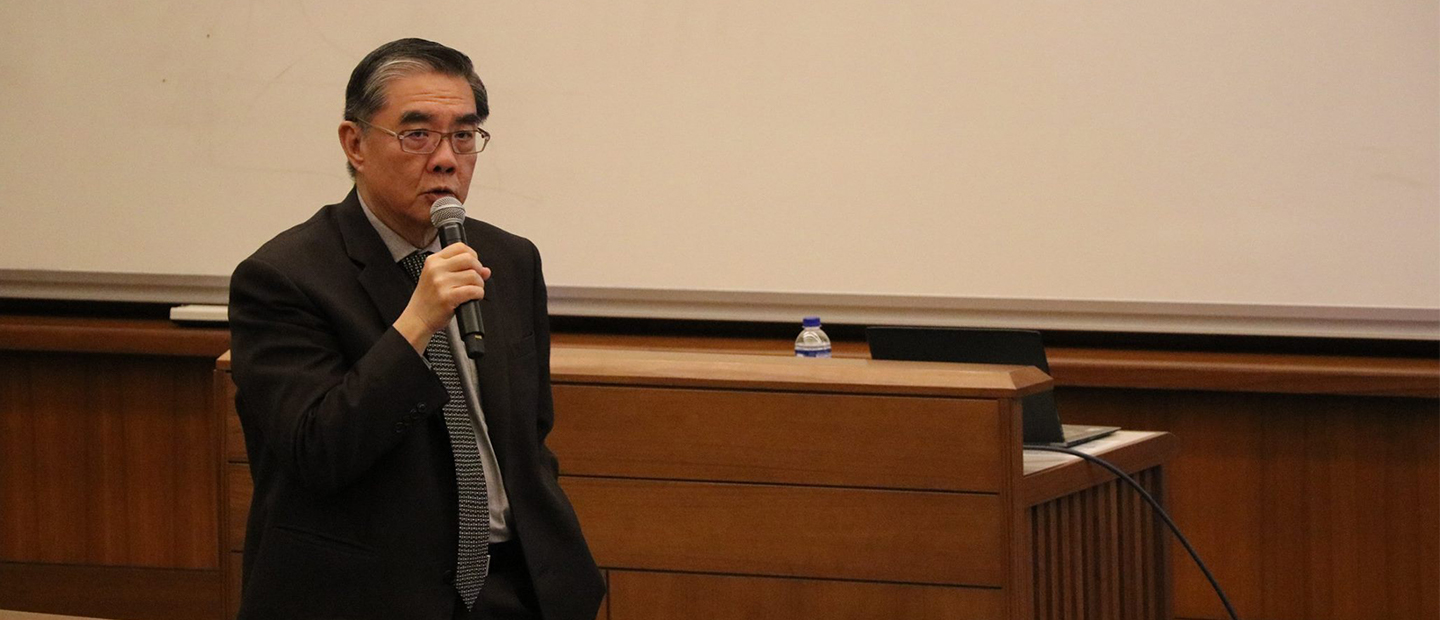 The day began with two keynote addresses by Ambassador-at-large Ong Keng Yong (pictured above) from the Ministry of Foreign Affairs and Dr Thomas Schroepfer from the Singapore University of Technology and Design (SUTD).
A non-resident Higher Commissioner to Pakistan and a non-resident Ambassador to Iran, Ambassador Ong's keynote address was titled 'The Asian Century: The ASEAN Miracle and Asia's geopolitical future'. He spoke about Singapore's role as Association of Southeast Asia (ASEAN) Chairman this year and the ongoing regional challenges such as the South China Sea dispute and the role of ASEAN in navigating these challenges.
Ambassador Ong also serves as Executive Deputy Chairman of the S. Rajaratnam School of International Studies at the Nanyang Technological University, Singapore (NTU).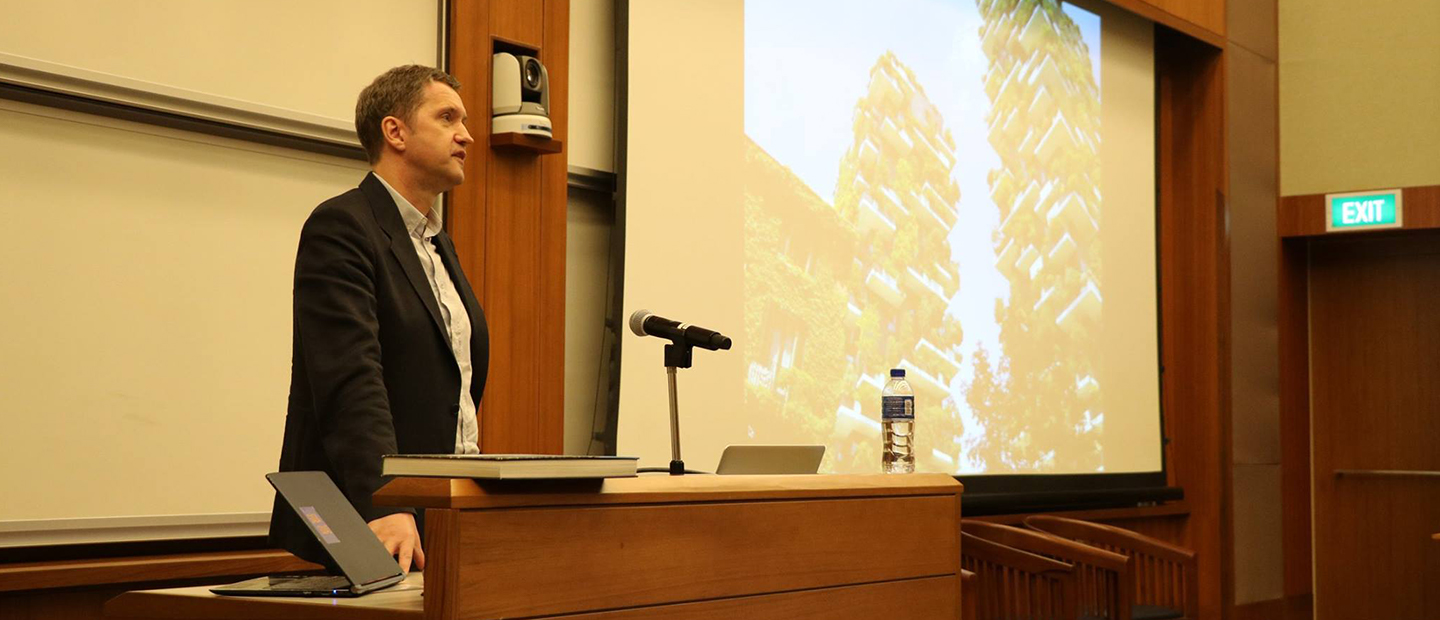 Dr Schroepfer (pictured above), who is the founding Programme Director and Associate Head of Pillar of Architecture and Sustainable Design at SUTD, spoke on the concept of architecture as an urban ecosystem. He also serves as Co-Director of the SUTD-JIC I3 Centre as well as Director of the Advanced Architectural Laboratory.
A panel discussion on Asia's challenges in meeting the Sustainable Development Goals in the UN Agenda 2030 was held after lunch, where three panelists from diverse disciplines and backgrounds discussed their views.
This comprised Assistant Professor in Public Policy and Global Affairs Sabrina Luk from the NTU's School of Social Sciences, Associate Professor of Engineering Palani Balaya from the NUS Faculty of Engineering, and Mr Gerk See Kim, who serves as Director of Engineering at Power Automation, a dynamic company that provides cutting-edge energy solutions.
One of the student researchers was Al Lim (Class of 2019), whose presentation was titled 'Problematising the Rakhine/ Rohingya Dichotomy'.
"My research addresses the acute Rohingya migratory crisis and I argued that it must be understood beyond its ethno-religious dichotomies. I outlined key events in the socio-historical context of the Rohingya issue such as the 1982 Burmese Citizenship Act. I then complicated the Rakhine/Rohingya divide, destabilising firm ethno-religious categories and illustrated how critical advocacy efforts for Daw Aung San Suu Kyi to take action without taking into consideration the complexity of the issue is problematic," Al explained.
This was not the first time Al had presented his research in an academic setting. He had previously presented two adaptations of the paper at the National University of Singapore (NUS) Centre for Asian Legal Studies' (CALS) 'Crossing Borders in a Troubled World Conference' in April 2016 and at the 'Cultures of Myanmar Symposium' at Yale-NUS College in February 2017.
On why he decided to conduct research in this area, Al shared that he became interested after being exposed to Burmese issues during a freshman orientation trip.
"This strikes me as a very important issue in our region. Being half-Thai and half-Singaporean, I am passionate about Southeast Asia and recognise this as an important regional issue we should confront. In my role as a student, these presentations are my way of contributing to the situation by offering opinions on possible constructive ways forward," he added.
Two other Yale-NUS students also presented their research. Marusa Godina (Class of 2018) presented on her capstone project, which focused on barriers to access to healthcare for foreign domestic workers in Singapore. Alaine Johnson (Class of 2018) shared about heirloom coffee in The Philippines. Other student presenters hailed from NUS and the University of Warwick.
For Al, hearing from other student researchers was something he appreciated. In particular, he especially enjoyed a presentation by NUS linguistics student Helen Dominic on attitudes towards varieties of Tamil in Singapore.
"It was an insightful sociolinguistic perspective on Singaporean Tamil where Helen talked about the different waves of migration and the types of Tamil that were spoken, basing that on a theoretical dialectic of purity versus pollution," he noted.
According to Jasmine, YNSAR will continue to come up with new projects to support and promote Yale-NUS's research community. The second volume of the Yale-NUS Undergraduate Journal (YNUJ) was also published earlier this year and the group aims to continue publishing student research in the journal.