By Evan See
Yale-NUS College student Klynn Tan (Class of 2021) had her eyes on declaring a minor in Literature in her third year of college.
But as it turned out, the minor requirements that she was intending to fulfil during summer school went out the window as the COVID-19 pandemic upended her plans.
Yet for Klynn, literature remained something she was deeply interested in and keen to pursue academically. Rather than declaring a minor, her Urban Studies capstone project presented her with an opportunity to explore her interest in the subject. In her capstone project, Klynn looked at three literary works by Singaporean writers to examine the psychosocial impacts of Singapore's modernisation and urbanisation.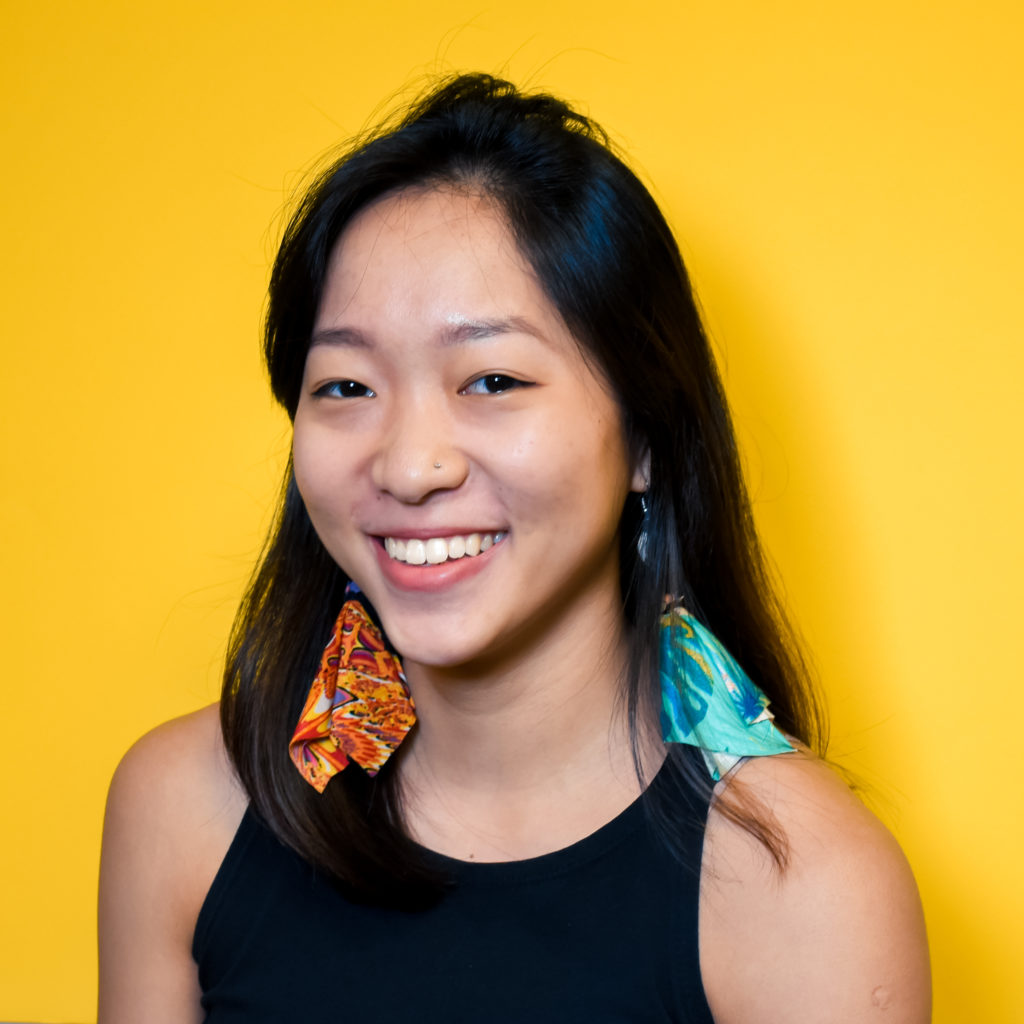 Through her capstone project, Klynn seeks to explore the psychosocial impacts of Singapore's modernisation and urbanisation. Image Provided by Klynn Tan.
"The state's tendency to dominate narratives and norms of city life today can obscure the multifaceted histories of Singapore's past. My capstone project seeks to access how literature offers alternative re-presentations of the city," Klynn explained.
Such projects that combine approaches from different academic disciplines are an integral part of the College's academic culture. Within the liberal arts and science education that the College provides, it is not uncommon to find modules that are classified under two or three different majors. Many of the capstones, the in-depth projects that all students will work on in their final year, reflect this interdisciplinary culture.
These interdisciplinary projects enable students to gain unique insights when viewing the issues through different lenses. For Daniel Wong (Class of 2021), a scientific approach to his Double Degree Programme in Law and Liberal Arts (DDP) capstone project has given him a unique perspective on indigenous Orang Asli rights in peninsular Malaysia. The project makes use of human population genomics, a field in the Life Sciences, to develop "a constitutional argument to forward the rights of the Orang Asli".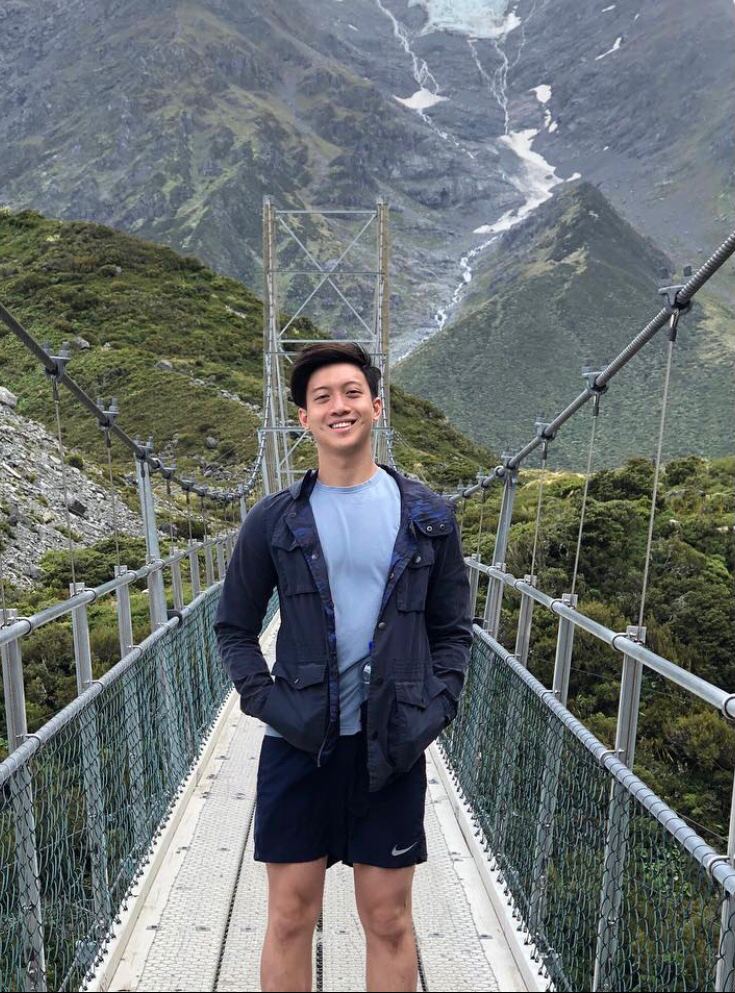 Daniel's capstone project makes use of genomics to develop a constitutional argument to forward the rights of the Orang Asli. Image provided by Daniel Wong. 
"My capstone project deals with the difficult task of drawing a nexus between law and genomics," Daniel explained.
Daniel's interdisciplinary approach was inspired by several classes that he took alongside his law classes.
"One of these was a Yale-NUS course called The Genomics of Human History. This was where I was exposed to the field of population genomics and its implications on the study of human history. The final paper for that module was the germ for my capstone," he said.
Apart from working across disciplines, students at the College have also made use of various expressive mediums to present their capstone projects.
For Leanne Tan (Class of 2021), her desire to explore the negative impacts of renewable energy developments saw her pick the medium of an online adventure game for her Environmental Studies capstone.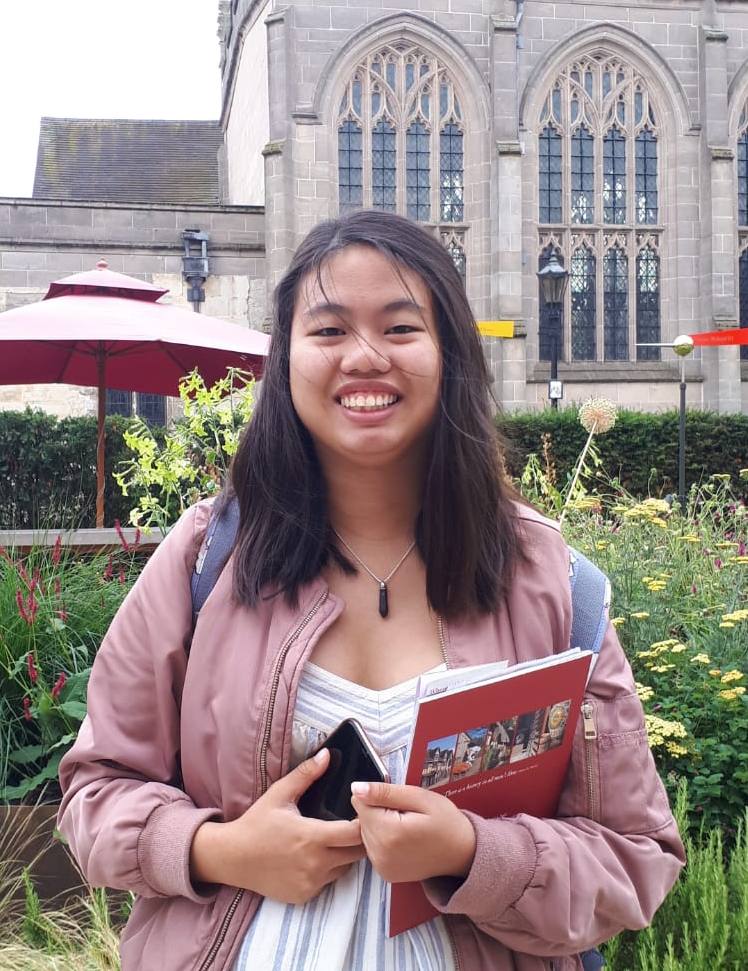 Leanne's online game seeks to help audience explore the impacts of renewable energy developments. Image provided by Leanne Tan.
In the game, the player assumes the role of a politician heading the renewable energy transition in a fictional island-state, facing a series of scenarios and choices that determine the success of the projects and whether the player remains in office and within budget.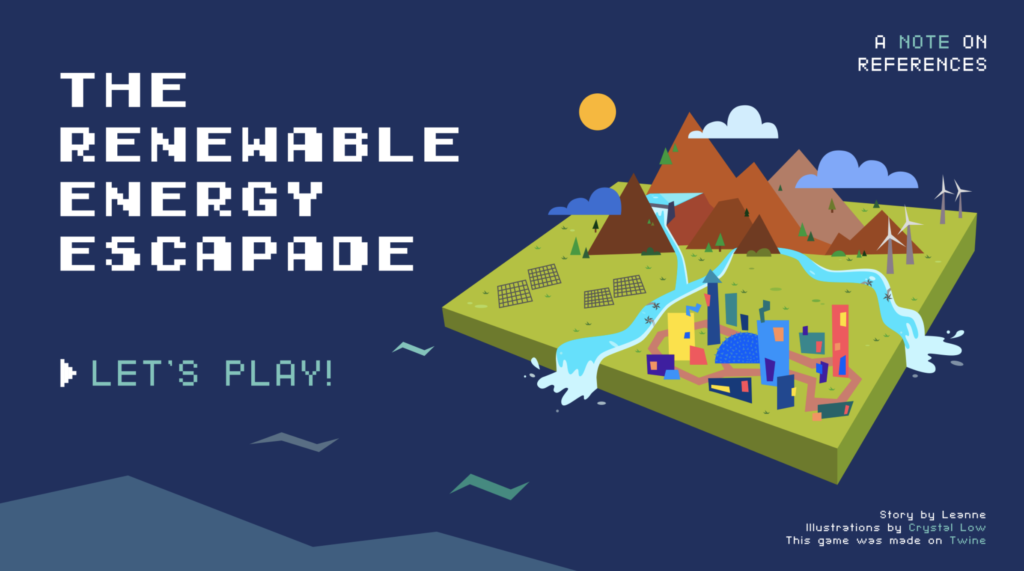 Leanne's game The Renewable Energy Escapade. Image provided by Leanne Tan.
"I chose to create a game because it allows the reader or player to put themselves in a position of making decisions that they would not otherwise have experienced in real life," Leanne explained. "It also allows for a wider range of audience members that I can reach out to rather than in a less accessible write-up." To further increase accessibility to her project, Leanne has put her game online.
However, working with interdisciplinary projects also come with challenges. Students need to learn new skills and expand their skillsets for the projects that span different disciplines.
"I really pulled a big jack-of-all-trades on this project – I was coding, doing engineering calculations, doing the literature review, calculating probabilities of game outcomes and coming up with the storyline," Leanne shared.
Klynn found herself in a similar situation. "I'd say the biggest challenge was navigating the different writing styles and conventions of literature and the social sciences," she said. Likewise, Daniel realised that his lack of knowledge in biostatistics sometimes made it difficult to understand the scientific papers he consulted for his project.
Nevertheless, all three remain highly satisfied with their capstone experience. Daniel hopes to publish a more evolved version of his project in future, while Leanne plans to release future updates to her game when she has gotten more feedback. At Yale-NUS College, these projects such cross-discipline explorations are highly encouraged and allow students to fully pursue their diverse academic interests, allowing for a more fulfilling learning experience. For Klynn, Daniel and Leanne, this has definitely proved true.