By Billy Tran
When Yale-NUS College alumna Ann Chen (Class of 2021) was looking for graduate programmes to pursue her interests, the Yenching Academy of Peking University caught her eye as she was attracted to the programme's emphasis on interdisciplinary learning. Upon her successful application to the programme, Ann who recently graduated from Yale-NUS with a major in Philosophy, Politics, and Economics, will be heading to Beijing to begin her Master's degree as a Yenching Scholar.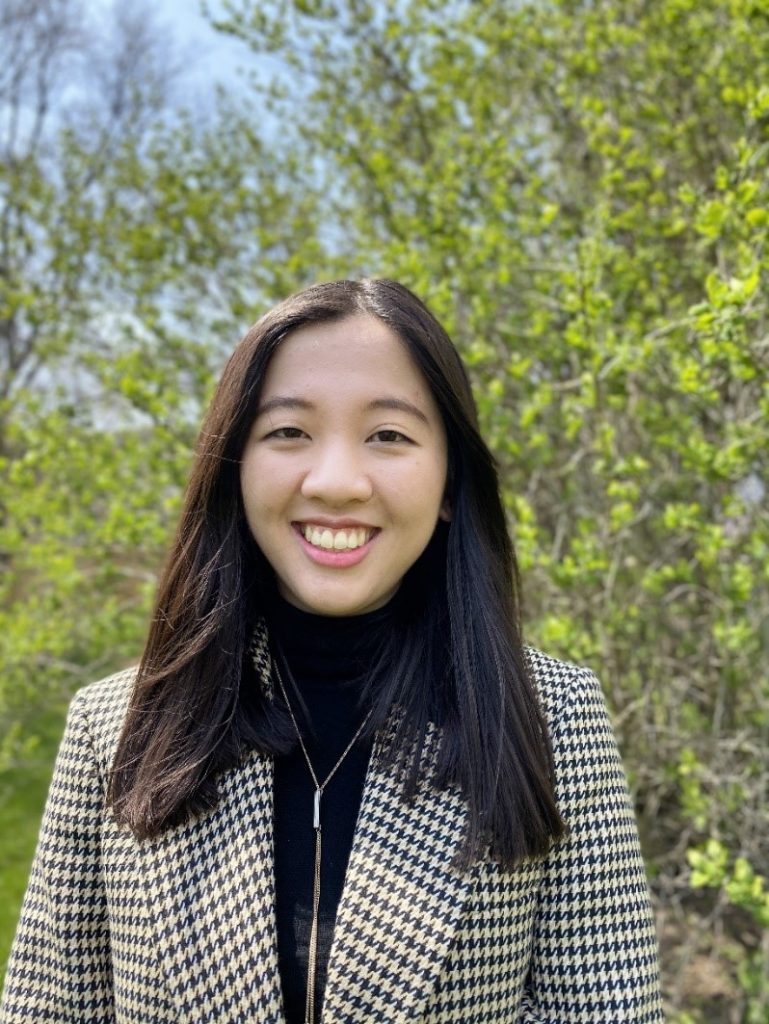 Ann Chen (Class of 2021). Image provided by Ann.
"Yenching offers an interdisciplinary programme that connects scholars from around the world, so in a way, it reminded me of Yale-NUS. My great-granduncle was also a long-time professor at Peking University, so it will be amazing to experience this institution that he deeply cared for," Ann shared.
During her time at the College, Ann was a part of the founding leadership team of Yale-NUS Women in Business. In this role, she helped to plan a variety of events to support her peers entering the finance, technology, or entrepreneurship sectors, earning the group the Outstanding Student Organisation of the Year award at the inaugural Kingfisher Awards held in 2018. The Awards recognise student organisations that embody creativity, have led innovative and diverse programmes, and made extraordinary contributions to campus life at Yale-NUS College.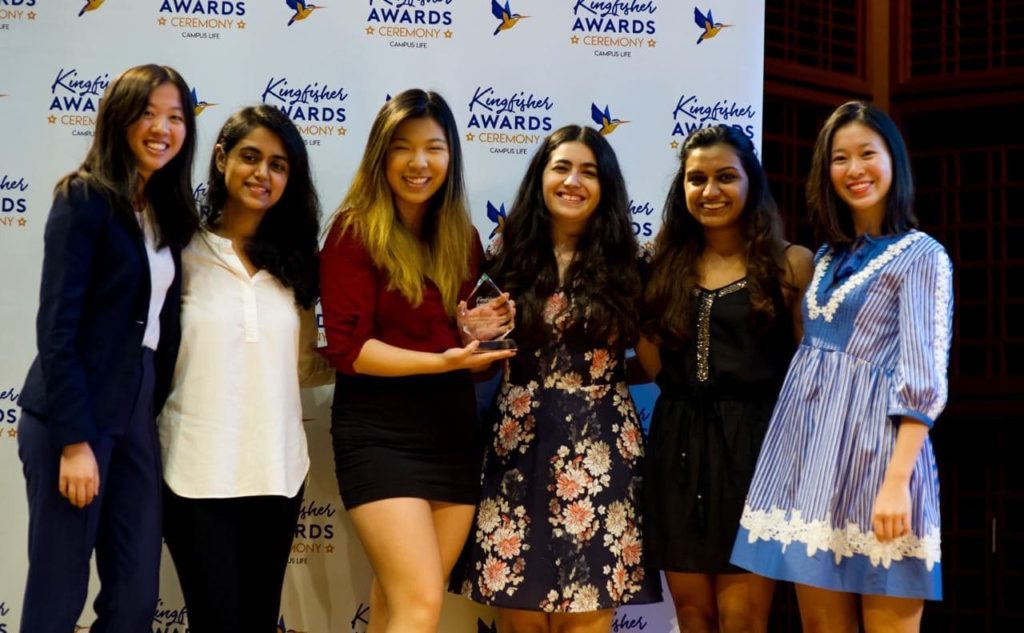 Ann with other members of Yale-NUS Women in Business at the 2018 Kingfisher Awards. Image provided by Ann.
Ann was also Editor-in-Chief of The Mocktant, Yale-NUS' satirical student publication. "It's easy to get bogged down by academics, so The Mocktant strove to provide some levity for the community and also for myself," she said.
She credits her time on campus with helping her reflect on and interrogate her pre-existing beliefs. "Having grown up in Canada, I fell into the trap of believing in Western exceptionalism, and was ignorant to diverse cultures and perspectives. However, living in such a diverse community has enabled me to have conversations with my peers and rethink my previous assumptions," she added.
Between her third and fourth years at the College, she took a Leave of Absence to pursue internship opportunities. "The school was also very supportive of me taking a year off. I felt that I was blindly following my friends into career paths and not truly reflecting on what I wanted to pursue. The time off allowed me to experiment with various post-graduate opportunities, after which I decided to apply for the Yenching programme," she shared.
Throughout Ann's time at Yale-NUS as well as her scholarship application process, she received extensive support from the Yale-NUS Centre for International and Professional Experience (CIPE). In 2018, she was awarded the Chinese Language Scholarship, supported by the Tan Chin Tuan Chinese Culture and Civilisation Programme and coordinated by CIPE, which enabled her to study Mandarin at Peking University. Additionally, she shared, "Ms Jenika Kaul (former Senior Programme Manager) from CIPE was a tremendous help. She introduced me to the Yenching programme, encouraged me to apply, and connected me with previous Yale-NUS scholars."
CIPE advisors, such as Ms Kaul, provide one-to-one advising for students for graduate school, global scholarships, career options and support them on internships and study abroad opportunities. When working on a global scholarship application, candidates often meet with their advisors many times over several months to provide feedback on personal statements, review recommendation letters, and help with interview preparations.
"CIPE's role in the advising process is to help candidates develop and articulate a narrative that is a product of what they have learned throughout their undergraduate experience, and how they hope to make a meaningful impact in the world," said Director of CIPE Nilanjana Pal.
"While the goal of applying is certainly to win the award, we encourage candidates to find equal value in the application process itself," Director Pal added. "The process helps candidates to clarify their goals, build relationships with mentors, and develop their verbal and written communication skills. Building these fundamental skills will make them competitive applicants for graduate school or future employment opportunities".
Parallel to graduate school and global scholarship advising, CIPE also mentors students through their career exploration journey – from advising students on their career options and supporting them through internships to organising career workshops and events.
Ann is the second Yale-NUS student to receive the Yenching scholarship. The first recipient was Helena Auerswald, who received the scholarship in 2019. Additionally, Yale-NUS students have received prestigious scholarships, including the Rhodes and Fulbright Scholarships.
At the Yenching Academy, Ann will be researching policy interventions to encourage the implementation of sustainable finance in China's Belt and Road Initiative. "It's a topic I am really interested in as it balances the difficulties of development and ensuring a sustainable future for much of the global south," she shared. Looking forward, she plans to pursue a career that will allow her to further contribute to the tremendous need for sustainable finance globally.