By Ethel Pang
 *All photos were taken indoors or before the implementation of COVID-19 safe management measures.
At Yale-NUS College, cultivating a lifelong habit of continuous learning and an ethic of service go hand-in-hand. The liberal arts education encourages students to think deeply and critically about contemporary issues, pushing them to engage actively in social impact during and after their time at the College. Ms Stephanie Chee, Mr Vivek Ganesh and Mr Lingges Rao (all from the Class of 2019) are some alumni who were inspired to pursue meaningful careers that make a difference.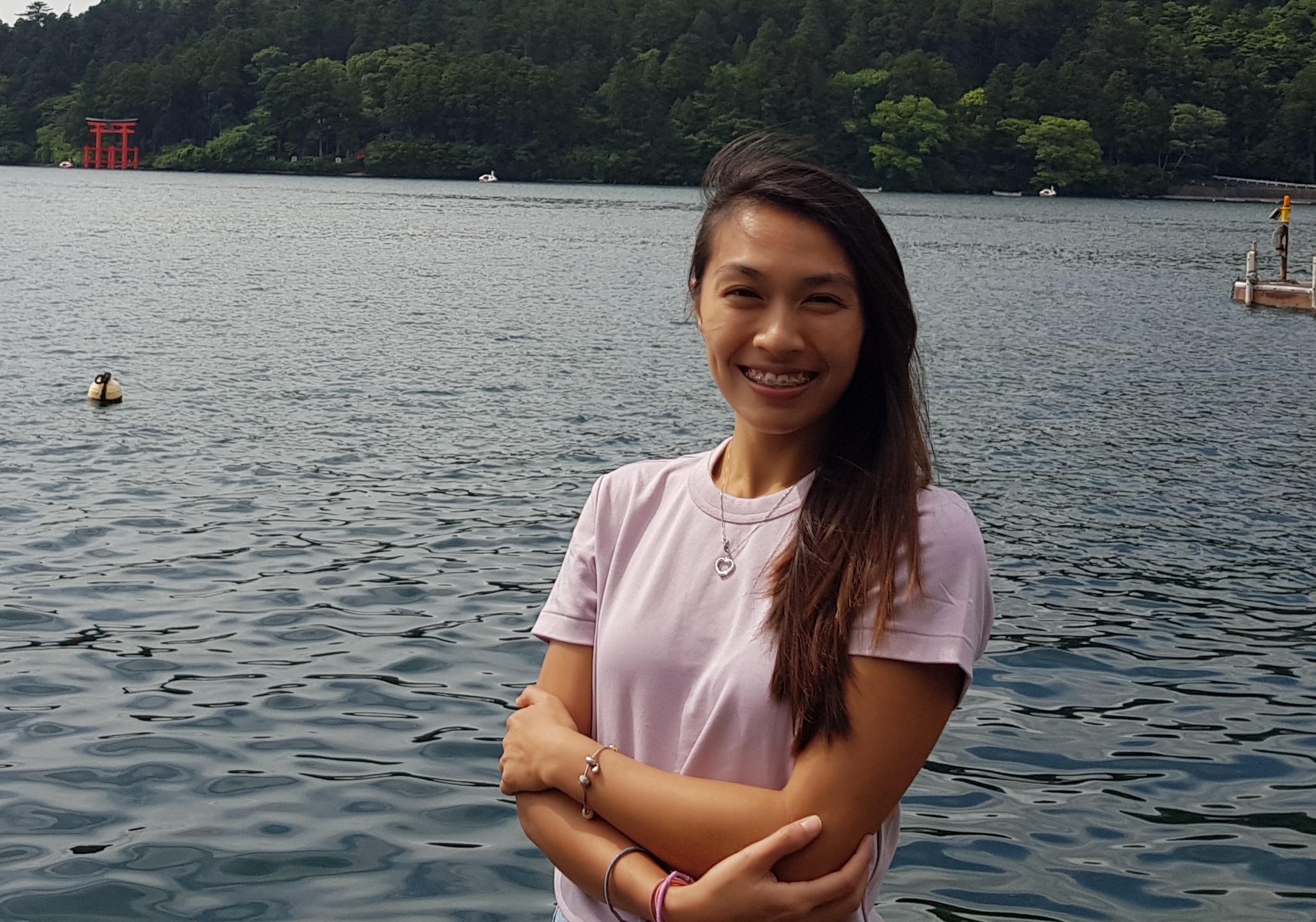 Ms Stephanie Chee is a Senior Executive (Sustainability) of the newly created SG Eco Office. Image provided by Ms Chee.
As an Environmental Studies major and Psychology minor, Ms Chee developed an interest in exploring the intersection between these two disciplines during her time at the College. After graduation, she took up a position at Singapore's Ministry of Sustainability and the Environment (MSE). Currently, Ms Chee is the Senior Executive (Sustainability) of the newly created SG Eco Office. Her work involves leading the set-up and administration of the SG Eco Fund, which was established to support ground-up community projects to advance environmental sustainability in Singapore.
Ms Chee explained that she wanted to support the environmental movement by helping Singaporeans kick-start more sustainability initiatives. She said, "Many individuals and businesses have great ideas for sustainability, but lack the capital to do something for the environment. Hopefully by providing them with resources [through my work], people will feel encouraged and empowered to make an impact."
She also described her work as "extremely diverse" allowing her to cut across different sectors. For example, she had to engage non-governmental organisations and businesses on potential projects, and liaise with banks and various agencies to establish grant operations. For someone who had no prior training in grant management, learning the ropes was and continues to be a challenge.
Nevertheless, Ms Chee finds her work rewarding. She said, "I think nature and the environment are remarkable and should be cherished. It is meaningful to be able to work on something that could potentially shape a more positive future and build a better community."
In a similar vein, Mr Vivek Ganesh is also making an impact through his role as a Foreign Service Officer in Singapore's Ministry of Foreign Affairs (MFA).
During his time at Yale-NUS, Mr Ganesh was already interested in exploring global phenomena, politics and learning more about human rights and ethical development. This interest was further fuelled by his exposure to the diverse College community.
He said, "Meeting people from various backgrounds really pushed me to want to learn more about the world and understand the nuances in how we approach community development for marginalised communities. The College faculty also often encouraged us to have robust discussions on such issues in classes."
Mr Ganesh viewed his work at MFA as an extension of these interests. He shared, "Working in foreign policy and understanding different political cultures and histories have always been of interest to me. I think ensuring Singapore's interests, especially as a small country heavily dependent on the rest of the world, is how I can help make a difference. Without ensuring Singapore's continued growth or the provision of essential goods to our people, crises like COVID-19 would hit us much harder."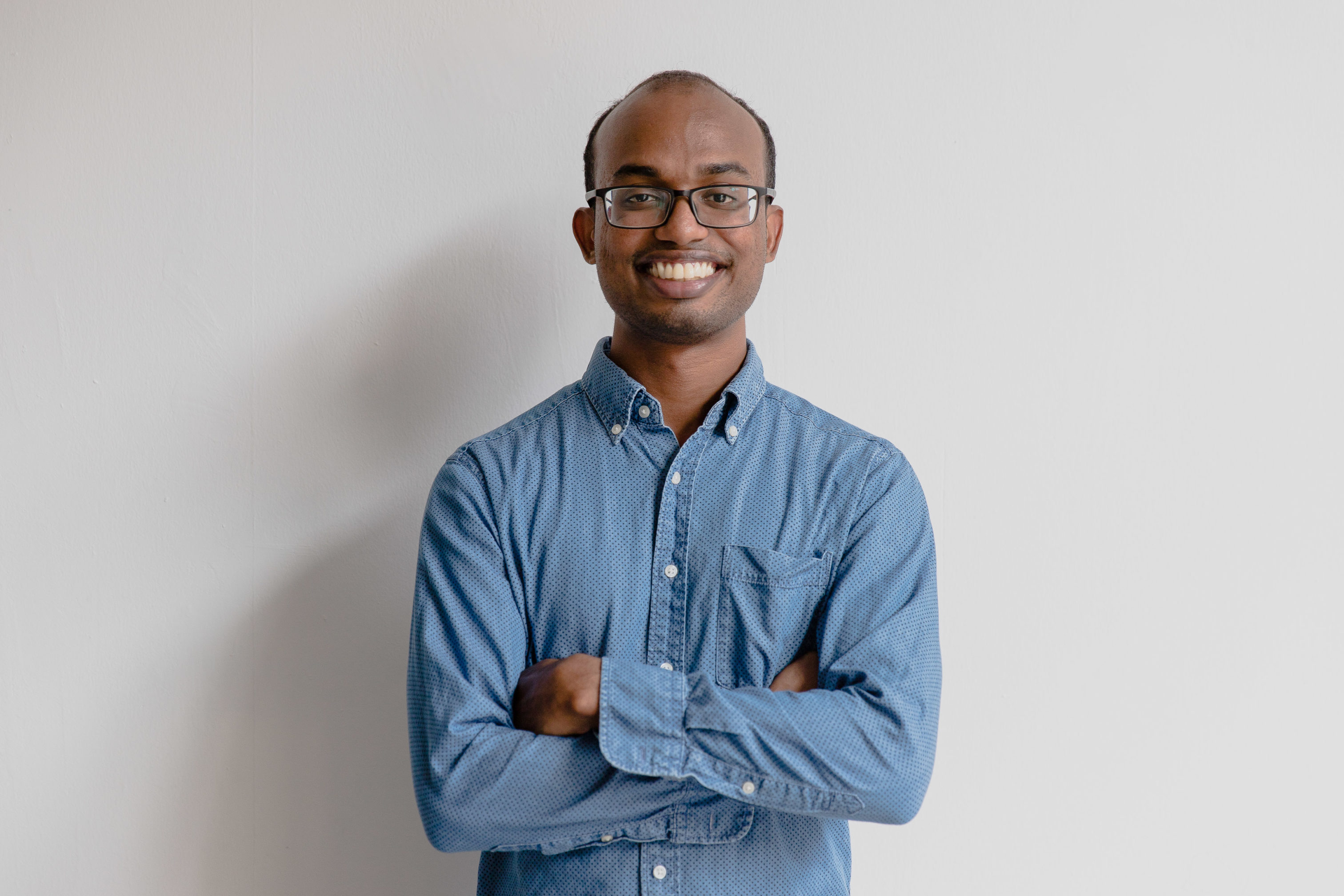 Mr Lingges Rao is currently working as an Associate at the Company of Good. Image provided by Mr Rao.
Mr Lingges Rao is an Associate at the Company of Good, a programme developed by the National Volunteer & Philanthropy Centre (NVPC) that aims to "connect organisations who do good strategically, sustainably and impactfully". His role focuses on administering the Company of Good Fellowship, a programme that develops skill sets and giving back opportunities for high-potential corporate givers.
"The concept that corporations can offer more than just philanthropy excites me. To hear and meet corporates who are not just invested in it as a branding activity, but because they see the vital role they play in giving is an inspiring part of my work," Mr Rao shared.
His interest in social impact work developed during his time in College, through participating in various activities and encountering diverse communities in his residential life activities. During his first year, he participated in the Social Impact Bootcamp organised by the Centre for International & Professional Experience (CIPE) where he learnt how private-public partnerships could contribute positively to the community and the significance that organisations could play in the social sector. Inspired, Mr Rao decided to take up an internship at the Company of Good to reach out to various organisations and help them identify potential ways to benefit the wider society. He eventually took up a full-time position with them.
When asked what motivated him to pursue such a meaningful career, Mr Rao said, "Honestly, I don't believe my role is any more meaningful than anyone else's. I feel inspired to contribute to society through a more easily identifiable pathway and hopefully amplify the impact on the community by encouraging more organisations to give back when they can. Regardless of what role we have in society, we are all part of a broader community and we should thus play our part."