By Daryl Yang | Image by Sherice Ngaserin, Joseph LaRose and Wayne Xu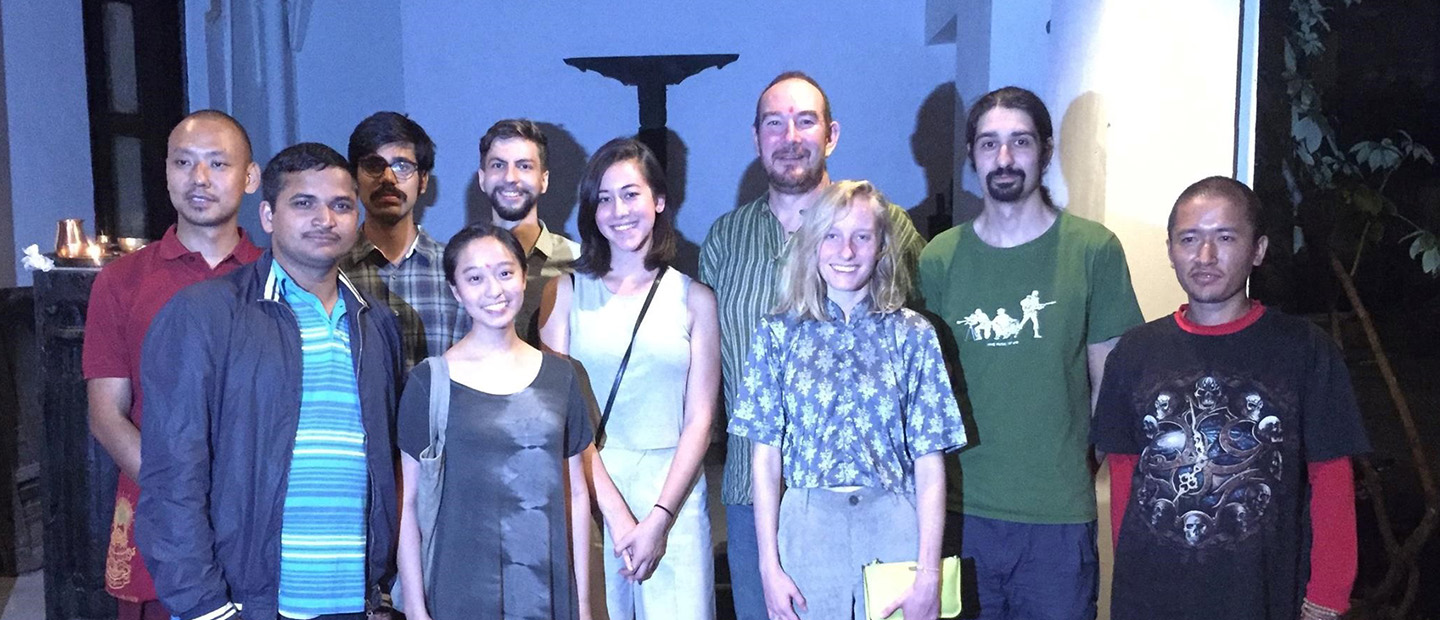 At Yale-NUS College, students not only have the opportunity to attend a diverse range of classes with their professors but can also initiate their own independent reading and research programmes. This allows students to delve into particular areas of interest under the close supervision of a faculty member who specialises in that field.
One such student is Sherice Ngaserin (Class of 2018) who has taken two continuous independent language modules on Sanskrit with Assistant Professor of Humanities (Philosophy) and J Y Pillay Fellow Malcom Keating. Sherice decided to initiate the class after developing an interest in Mahāyāna Buddhist philosophy from reading several texts in the Common Curriculum and participating in a Learning Across Boundaries (LAB) study trip to Japan on Zen Buddhist Philosophy organised by the Yale-NUS Centre for International & Professional Experience (CIPE).
"After the study trip, I was quite determined to learn everything I could about Buddhist philosophy. So I stopped by my professor's office, and he advised me to consider learning Sanskrit and Tibetan. I was thrilled when I was told that Dr Keating would start teaching at Yale-NUS the next semester, and was willing to mentor me on Sanskrit," said Sherice.
The two independent study modules with Dr Keating had been very fruitful, and provided Sherice with a solid foundation in Sanskrit as she plans to pursue this area of study in her capstone project and in graduate school. "Dr Keating was incredibly conscientious about making sure we were learning the language properly: no shortcuts, a lot of painstaking memorisation. The independent study format meant that we could be flexible about tailoring the course to our abilities and schedules."
Typically a full course at Yale-NUS or the National University of Singapore (NUS) counts for 4 or 5 modular credits (MC), but Yale-NUS students also have the option and flexibility of taking smaller 2MC courses in areas of special interest to them, with close guidance of a faculty member.
For Daniel Soo (Class of 2017), it was his peers' positive experiences that led him to pursue an independent research project with Writer in Residence Laurel Fantauzzo on Literary Journalism, which was initiated by a group of students in the previous semester.
Ms Fantauzzo is a non-fiction writer at the Yale-NUS Writers' Centre. She completed her Master of Fine Arts in non-fiction writing as an Arts Fellow at the University of Iowa and her work has appeared in the New York Times and Esquire Philippines, among others. The class met every week for an hour, focusing on reading other people's writings as well as the crafting of an original journalistic piece.
"I grew up listening to podcasts, and I always love well-researched stories that touched on a human element. As I wanted to explore this form in a more formal way, I wanted to take this course," Daniel explained. "I'm considering a career in journalism so this course was very helpful in giving me an insight to what it is like creating original pieces, as well as grappling with the ethics, the questions and the grey areas that might come into play when writing a story."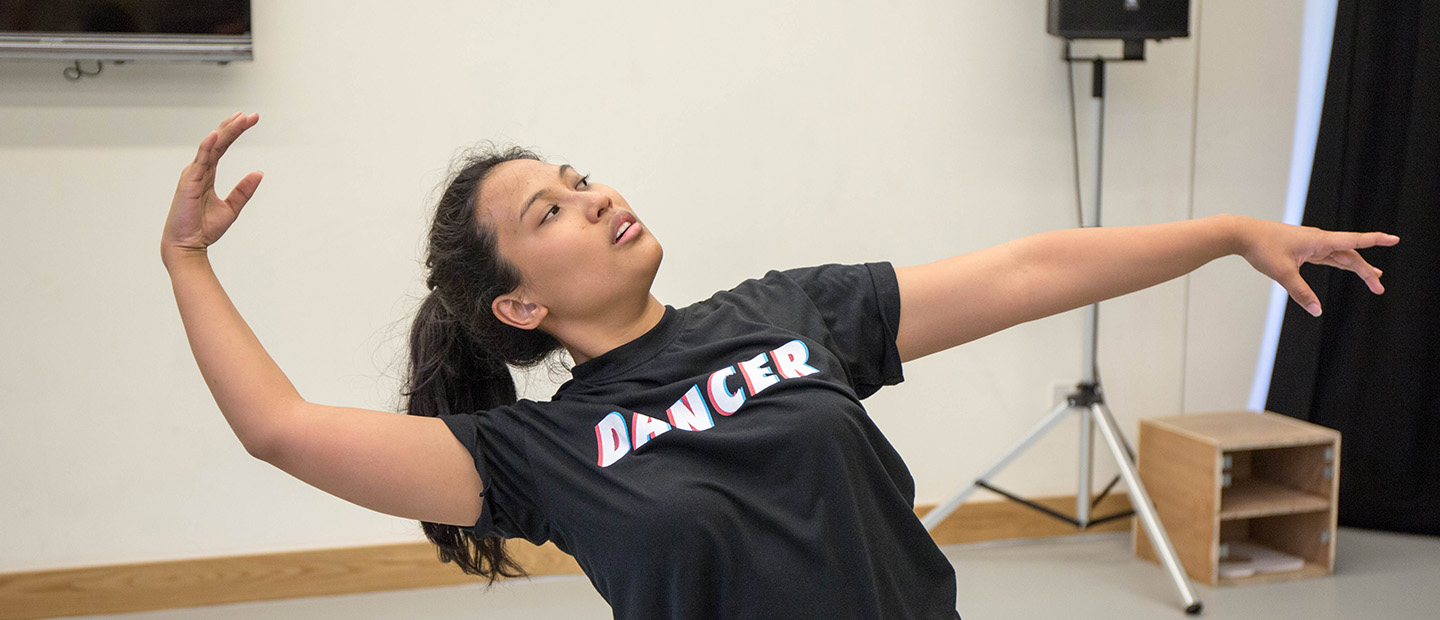 Another student is Nur Qistina Binte Abdul Wahid (Class of 2017) who initiated a course on dance choreography and styles last semester with Elm Residential College Vice Rector (VR) Chew Suyin, a dancer by training with a BFA from Purchase College Dance Conservatory in New York. The course focused on skills in choreography and the development of different dance styles.
Nur Qistina decided to initiate the course because of her growing interest in dance after coming to Yale-NUS. "I came to Yale-NUS with a strong interest in both arts and sciences but I had decided fairly early on that I would pursue mathematics as a major because I found it challenging and require a different kind of creativity than I was used to. On the other hand, I had started getting more involved in dance at Yale-NUS and I wanted to be able to build my skills in that area as well."
A key aspect of such programmes is the final project that students are expected to develop throughout the course. For Nur Qistina, it was developing her own choreography. "There was a strong exploratory element in the choreography section of the class and I got to play around with the different concepts and develop the movements in a way that tells a story well. I applied what I learnt from the class in my own choreography, while referencing the style of one of my personal favourite choreographers – Jose Limon."
The experience had been very rewarding as it gave Nur Qistina the opportunity to learn from an experienced dancer like VR Suyin. "She knows so much about dance, being trained in it herself and also having developed arts management programmes. Listening to her experiences and feedback on my work has helped me grow as a performer."
Hear more of Nur Qistina's views about her 2MC course below: