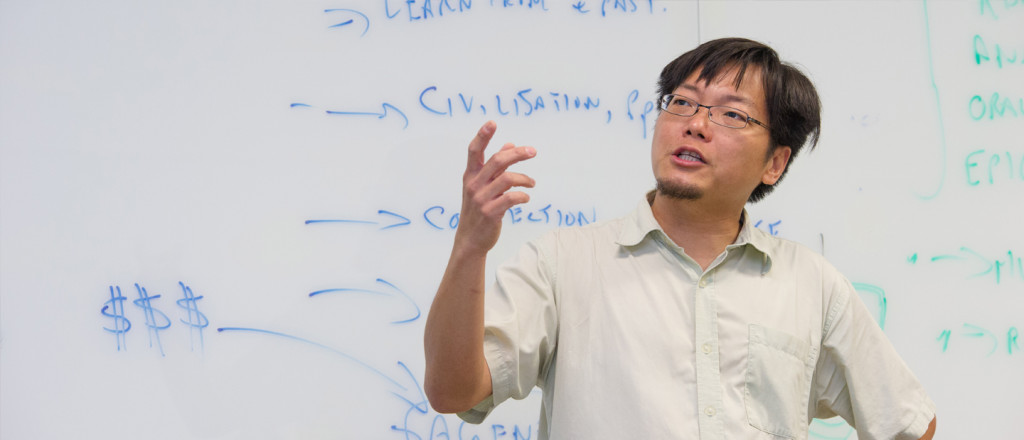 Derek Heng, Associate Professor of Humanities and Head of Studies (History) at Yale-NUS College, has been appointed to serve on the National Heritage Board (NHB) for a two-year term from 1 August 2013. He joins six other new members, each selected for their knowledge and expertise in the areas of heritage education and outreach, philanthropy and community engagement to help steer the Board into its next chapter of heritage promotion and preservation.
Professor Heng will share his academic perspectives on Singapore's heritage and history. He will also provide direction in public history projects, in particular the recent public heritage outreach spearheaded by the Ministry of Youth, Culture and Communications. As NHB diversifies the national narrative, Professor Heng plays a vital role in the development and support of the nation's "histories" as opposed to "history". In the lead-up to Singapore's 50th birthday in 2015, Professor Heng will be participating actively in the series of events, exhibitions and publications to commemorate Singapore's independence.
"As someone who belongs in the upcoming generation of academic historians in Singapore, it is a privilege to be asked to serve on the board of the NHB," says Professor Heng. "My involvement in the development of Singapore's collective social memories is a particularly important step for Singaporeans' self-discovery of their history and heritage. We hope to preserve these memories for future generations."
Professor Heng is responsible for a number of collective studies on the history of Singapore. His works include Singapore: A Seven-Hundred Year History (Singapore: National Archives of Singapore, 2009), New Perspectives and Sources on the History of Singapore: A Multi-Disciplinary Approach (Singapore: National Library Board, 2006), Reframing SingaporeL Memory, Identity and Trans-Regionalism, ICAS Series Volume 6 (Amsterdam: Amsterdam University Press, 2009) and Singapore in Global History (Amsterdam: Amsterdam University Press, 2011).