By Meryl Yu Chi Ying
At Yale-NUS College, the Double Degree Programme in Law and Liberal Arts (DDP) — jointly offered with the National University of Singapore — is a five-year honours programme that uniquely integrates intellectual inquiry in diverse disciplines with a rigorous grounding in legal training.
Indeed, law and liberal arts are not conflicting, but complementary academic fields: Legal scholarship is frequently intertwined with social issues, just as big ideas in social sciences and humanities have reciprocally shaped the underpinnings of legal thought.
"A liberal arts education encourages DDP students to think critically about the meanings, values, and practices of law and legal institutions, especially how they are embedded within historical contexts and political, economic and social forces. Regardless of the pandemic, DDP students' broad-based training at Yale-NUS helps them to navigate an uncertain world with awareness of and care about political, social and economic equality," said Associate Professor of Social Sciences (Socio-legal Studies and Law & Society) and DDP Head of Studies Lynette J Chua.
By providing an interdisciplinary education, the DDP endows students with critical analytical skills to thrive in the legal industry and beyond. Jasmine Goh Xuanlin, Thomas Lee Chee Seng, and Kevin Wong Wei Li (all from the Class 2021) are part of the fourth batch of DDP students who will be embarking on exciting and diverse post-graduate pathways.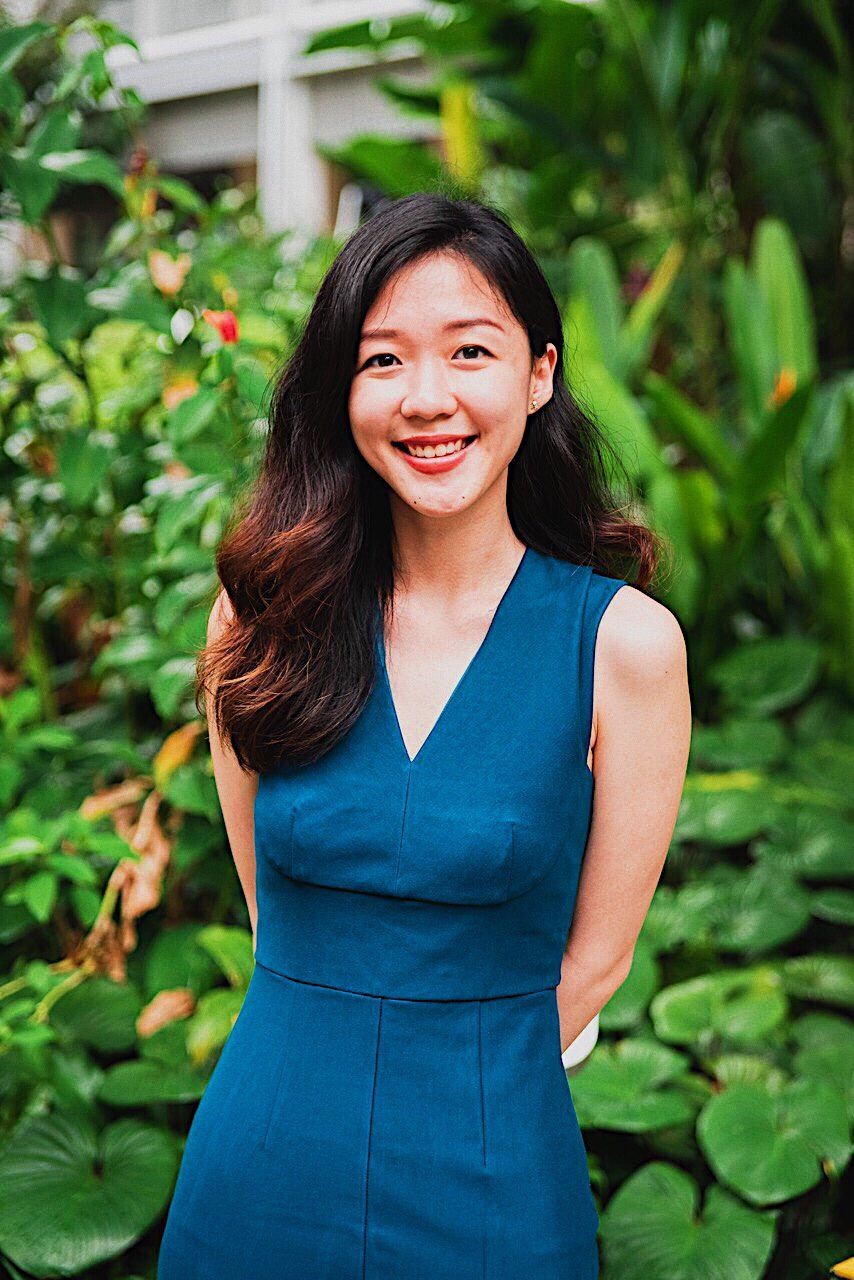 Jasmine will be working at the Finance & Projects Department at Baker McKenzie Wong & Leow. Image provided by Jasmine Goh.
Jasmine is headed to Baker McKenzie Wong & Leow, a global law firm, where she will work in the Finance & Projects Department.
Reflecting on how the DDP has shaped her intellectual development, Jasmine shared, "Through the DDP, I have been able to receive a rigorous legal education and also deepen my personal intellectual interests in areas such as Sociology, Environmental Studies and Art History. My immersion in such varied fields has allowed me to exercise analytical and creative thinking alongside each other and enabled me to learn from diverse perspectives."
As Jasmine prepares to enter the legal industry, she hopes to bring what she has learnt to the workplace.
"Yale-NUS has provided me opportunities to dive deeply into the intersections of law and  other disciplines. As I begin my legal career, I hope to continue exploring these intersections. I am also excited to interact with people from diverse backgrounds and to gain exposure to cross-border work."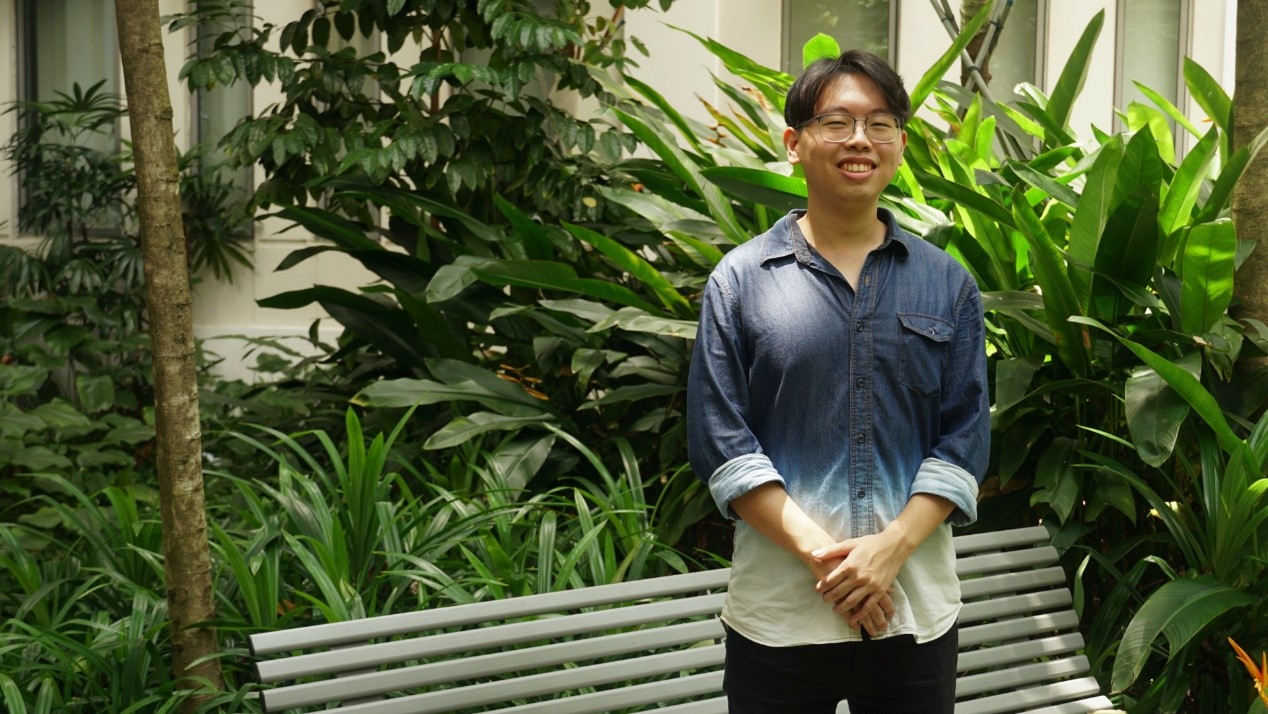 Thomas will be joining Rajah and Tann, a local law firm, as a trainee in the Intellectual Property Department. Image provided by Thomas Lee.
Similarly, Thomas is gearing up for a career in the legal industry: He will join Rajah and Tann, a local law firm, as a trainee in the Intellectual Property Department after completing his bar examinations.
Having majored in Politics, Philosophy, and Economics (PPE) at Yale-NUS, Thomas shared that studying PPE alongside law school requirements has equipped him with greater awareness of how macro-level developments intersect with legal theories.
"The DDP has taught me that a mastery of the law goes greatly beyond what the law is, but also why the law functions the way it does. For instance, my Ancient Economies class impressed upon me how leaders in ancient cities sought to maximise capital inflows while minimising capital outflows, I found myself with a new-found appreciation of some of Singapore's financial policies with the same underlying agenda," he said.
Thomas credited the educational resources and valuable support from his professors at Yale-NUS for helping him to pave a smoother pathway into legal practice.
"In my capstone – a final year research project all fourth-year students undertake – I was able to explore my interests in Data Mining and Intellectual Property by undertaking a doctrinal, empirical, and economic analysis. I was also fortunate to be able to submit my capstone to the Intellectual Property Office of Singapore and the Ministry of Law that were conducting public consultations to the proposed Copyright Bill in the same year. Being a small part of such a legislative process would unlikely have been possible if not for the resources available in Yale-NUS, of which I had the privilege to consult with my supervisors and professors whose expertise cuts across various fields."
Reflecting on the support he received during the DDP, Thomas added, "Looking back, the DDP has given me various outlets to explore law from the perspective of various disciplines, and to apply what I have learnt outside the classroom, which is invaluable to legal practice. This is only possible due to the strong support system that Yale-NUS offers, and I am forever grateful for the help that I have received from my professors and friends, who are always generous with their sound advice."
Kevin has been awarded the Ertegun Graduate Scholarship in the Humanities by the University of Oxford to study in the Masters in Classics programme. Image taken by Glen Ang for Yale-NUS College.
Unlike his peers who are preparing for legal careers, Kevin has set his eyes on taking his intellectual pursuit to the next level. Kevin has been awarded the Ertegun Graduate Scholarship in the Humanities by the University of Oxford to pursue a Masters in Classics. The Scholarship is highly competitive and has an average success rate of only 1.5 per cent for Masters candidates. Kevin will be leaving for Oxford at the end of September 2021 and plans to pursue a doctoral degree after the Masters.
Although the study of Law and Literature seems like worlds apart, Kevin shared that both are qualitatively rigorous fields of study deploying overlapping research tools.
"The DDP has definitely played an important role in furthering my ambitions to pursue an academic career in a classical or interdisciplinary literary field. In my legal studies, I appreciated the obvious points of connection with my academic research in Literature — like accessing legal sources and having some inkling as to how law has developed historically," he said.
During his time at Yale-NUS, Kevin shared that he had multiple opportunities to synthesise fine-grained analysis of law with his literary research. Specifically, he reflected on how Associate Professor of Humanities (Literature) Geoffrey Baker's class, Novel Evidence, offered a close connection to the common law in Singapore through a study of nineteenth century British novels.
"My final paper, which I went on to publish in a peer-reviewed journal, was on parodic legalism in Jane Austen's Sense and Sensibility. In this paper, I argued that the subject of Austen's parody was the capacity of the empowered to liberally self-interpret the standards of justice and legality that apply to them. Overall, my immersion in Literature at Yale-NUS has definitely led me to appreciate the highly constructed nature of law, and to hold a much more critical view of the power that law represents than might be fostered by a legal education in isolation," he said.
Excited for what lies ahead, Kevin shared his high hopes for the future: "Looking back, I definitely treasure the experiences I've had at Yale-NUS. Nevertheless, I'm very excited to begin my postgraduate education at Oxford later this year. Hopefully from there, I would be able to carve out an academic career for myself."