By Daryl Yang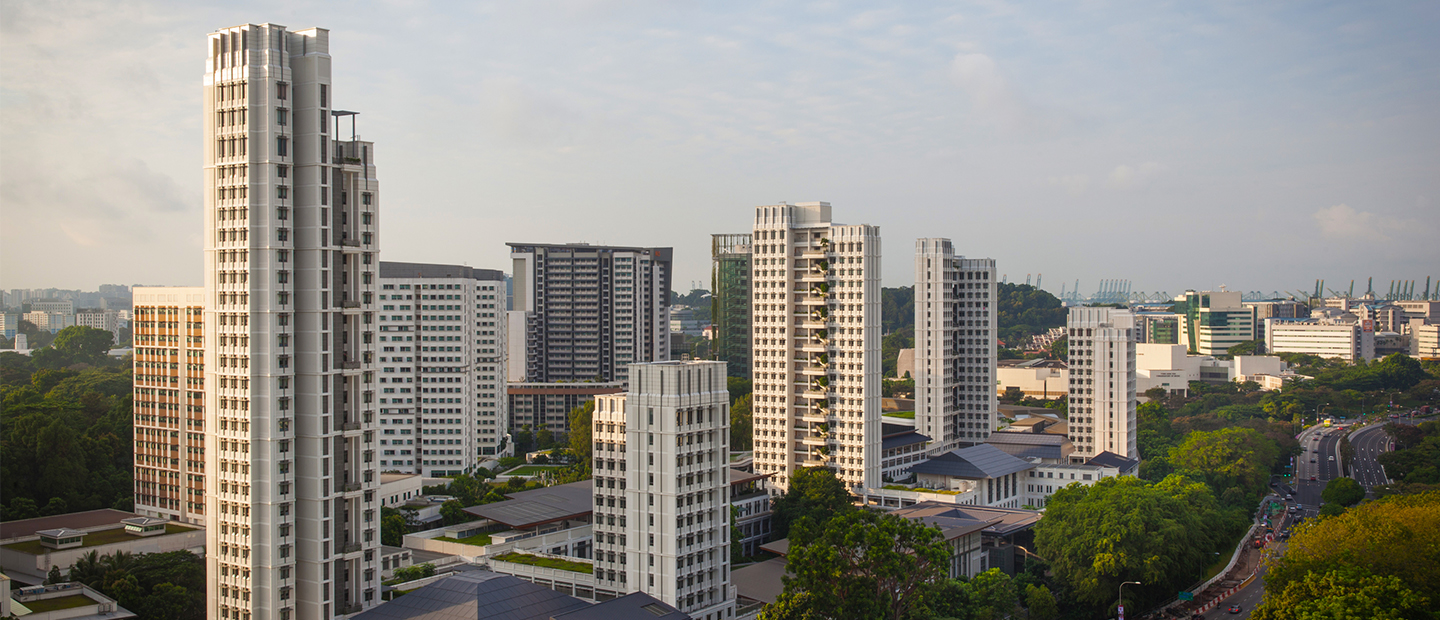 On 10 March 2018, Yale-NUS College will be inviting prospective students to experience what studying and living at Yale-NUS is like. As part of NUS Open Day 2018, there will be a range of activities on campus for visitors to experience the vibrant community of learning at Asia's leading liberal arts college.
According to Iris Neo, Assistant Manager (Admissions & Financial Aid), Open Day is one of the largest and most anticipated outreach events on campus.
"Open Day is when prospective students can catch a glimpse of our vibrant student community, visit our residential college campus and experience our innovative curriculum through sample classes," she shared.
Prospective students and parents will be able to meet academics, alumni and current students, and learn more about the multidisciplinary approach of the unique Yale-NUS liberal arts curriculum.
This includes sample lectures by faculty from the three different divisions, Social Sciences, Humanities and Science at 11.00 am, 12.00 noon and 1.00 pm respectively.
Students and alumni will also be speaking on their experiences at various student panels such as "Life After Yale-NUS", where alumni from the pioneer Class of 2017 will share about their post-graduation pursuits.
Another talk titled "Bringing the World to Yale-NUS" will be held by the Centre for International & Professional Experience (CIPE) where student panellists will share about the diverse global learning opportunities they have experienced at Yale-NUS. The team at CIPE manages various international programmes, such as summer and semester abroad opportunities, that broaden students' perspectives and enhances their academic learning.
Nathasha Lee (Class of 2021), who is helping with Open Day as a student associate with the Admissions & Financial Aid office, shared that Open Day is one of the best chances that a prospective student can have to experience different aspects of campus life.
"Not only will you get to find out more about the curriculum, you also get the opportunity to learn more about student organisations and various aspects of student life. It really helps you get a more in-depth look into life on campus and lets you make a better-informed decision," she explained.
Before she enrolled, Nathasha had visited the campus multiple times during previous editions of Open Day to get a clearer sense of the academic pursuits available at Yale-NUS.
"The visits were definitely helpful for me to learn about the different learning opportunities I could pursue. It was also a good chance for me to review what I could expect going into the school and if it is something that I want for myself," she shared.
On what visitors can look forward to, Nathasha highlights the student performances at the main foyer of the College, known as the Oculus, by Yale-NUS students that will commence from 12.00 noon onwards.
"There will be a wide range of song and band performances by Yale-NUS students, which will span genres ranging from acoustic ballads to Mandopop. It will be a great way to see the different kinds of activities our students are involved in and the talent we have in our student body," she remarked.
Brewhouse, a popular student-run initiative that serves coffee, will also be serving aromatic coffee for visitors. Student representatives from the various student organisations will also introduce and share more about the various initiatives and events that they do.  Yale-NUS College has over 50 diverse student organisations, ranging from I'dECO (an environmental sustainability group) and Tones (a multilingual publication) to health and fitness groups like BACON, which stands for ''Building A Culture of Nutrition (& Fitness)".
Starting at 10.00 am, there will be hourly campus tours led by students for visitors to visit different parts of the college to see for themselves what the Yale-NUS living and learning experience is like. The last campus tour for the day will end at 4.00 pm.
These tours will give visitors a glimpse into the residential spaces which are usually restricted to the Yale-NUS community. The Yale-NUS campus is internationally acclaimed for aesthetically integrating green building and landscaping design. Envisioned as an educational institute where learning takes place beyond the classroom walls, the abundance of open spaces provide opportunities for students to connect with one another, faculty and administrative members.
During the tours, visitors will also learn some interesting anecdotes about campus life. The student guides will elaborate on their own experiences living in Yale-NUS. According to Nathasha, she usually shares the history of Shiner's Diner, which is the name of the buttery at Elm College.
"The buttery at Elm College is actually a student-run facility named after a former international staff member who loved Singaporean food. It is little stories like these that provide a small glimpse of residential life and the many cultures that we have here on campus," she said.
More information about the Yale-NUS Open Day Programme can be found here.