Written by Clare Isabel Ee | Images as credited
In July 2012, construction began at Yale-NUS College's new campus area, adjacent to the National University of Singapore's University Town (NUS UTown).
"The design of Yale-NUS College seeks to find an architecture which balances Eastern and Western contexts and traditions, but it has, in truth, created something new, something greater than the sum of its parts," said President Pericles Lewis at the Groundbreaking Ceremony held on 6 July 2012.
"Courtyards punctuated by towers set in lush landscapes, a close community of learning and social spaces, and a clear and inviting set of processional entrances, match the openness, energy, and optimism of the curriculum we are designing."
Three years on, President's Lewis' words have taken shape. With three residential colleges (RCs), a thousand student rooms, seminar rooms, laboratories, 30 sky gardens, an eco-pond, a library, a black box theatre, a performance hall and art studios among other facilities, Yale-NUS' new home is a 64,000 square-metre state-of-the-art campus.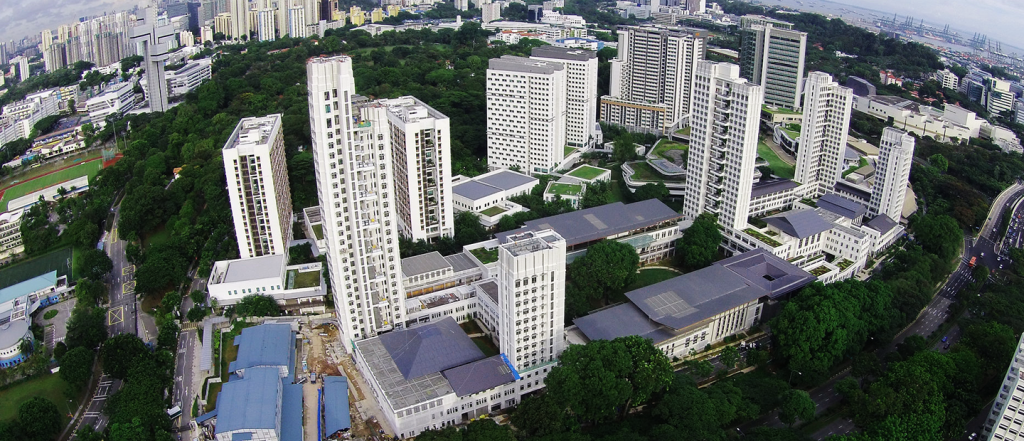 Image by Eugene Tan

Each RC – Saga, Elm and Cendana – has a central courtyard with a large, flat lawn and sky gardens that boast signature trees and plants. Selected for their botanical, historical and cultural significance, the plants reflect each RC's special characteristics. For instance, Saga will have rubber and nutmeg trees – plants that are significant in the history of Singapore; Elm will have ferns and palms that are ubiquitous and well-adapted to Singapore, while Cendana will have plants such as clove trees that contributed to the region's economic development.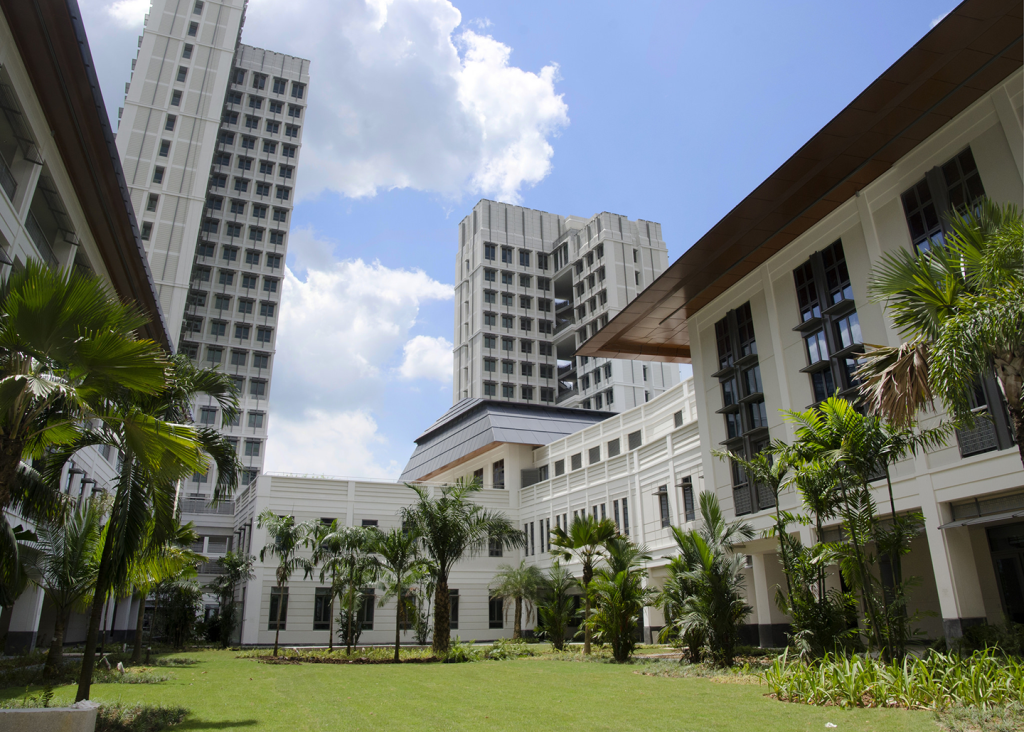 Image by Eugene Tan
In the centre of the campus stands a towering tree – the Margaritaria indica – the only one of its kind in the entire country. This extremely rare tree was identified as a new species record for Singapore when it was discovered on our campus and conferred a Heritage Tree status by the National Parks Board in Singapore in 2014.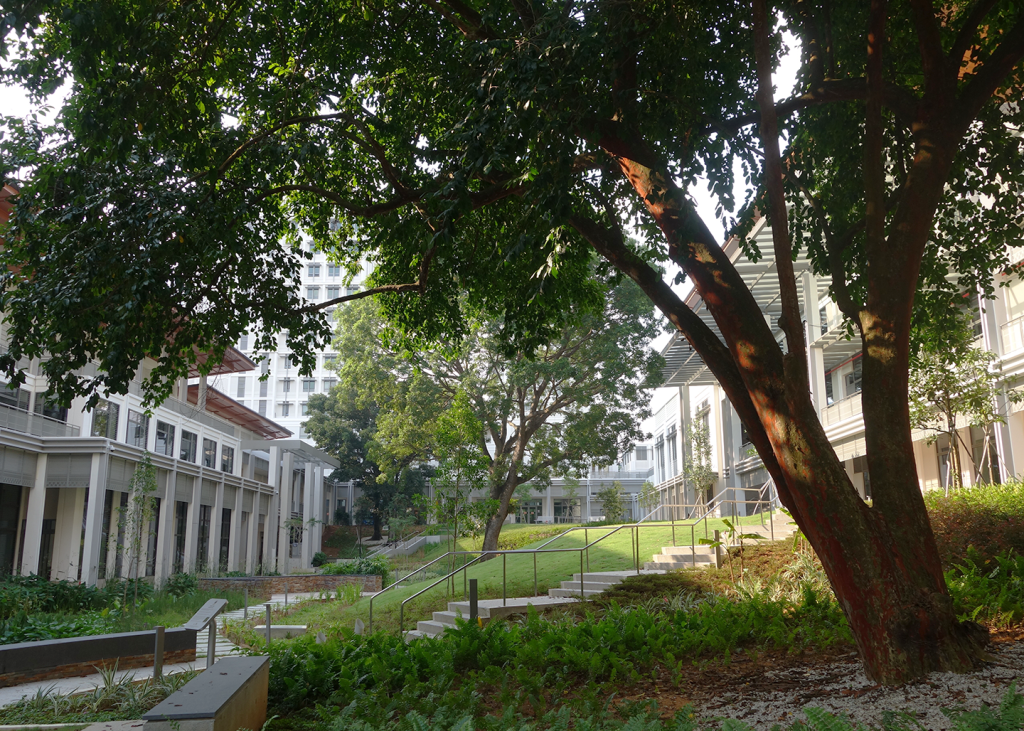 The vivid red bark of the Margaritaria indica stands out from the greenery. Image by Jacqueline Su
Spanning two floors, the Yale-NUS library has many cosy couches perfect for studying and essay writing, with windows that face the picturesque Campus Green. The library, a landmark feature in many liberal arts colleges, is situated at the top of a small hill as a symbol of the knowledge that is expected to be generated there, which will flow onto the rest of the campus.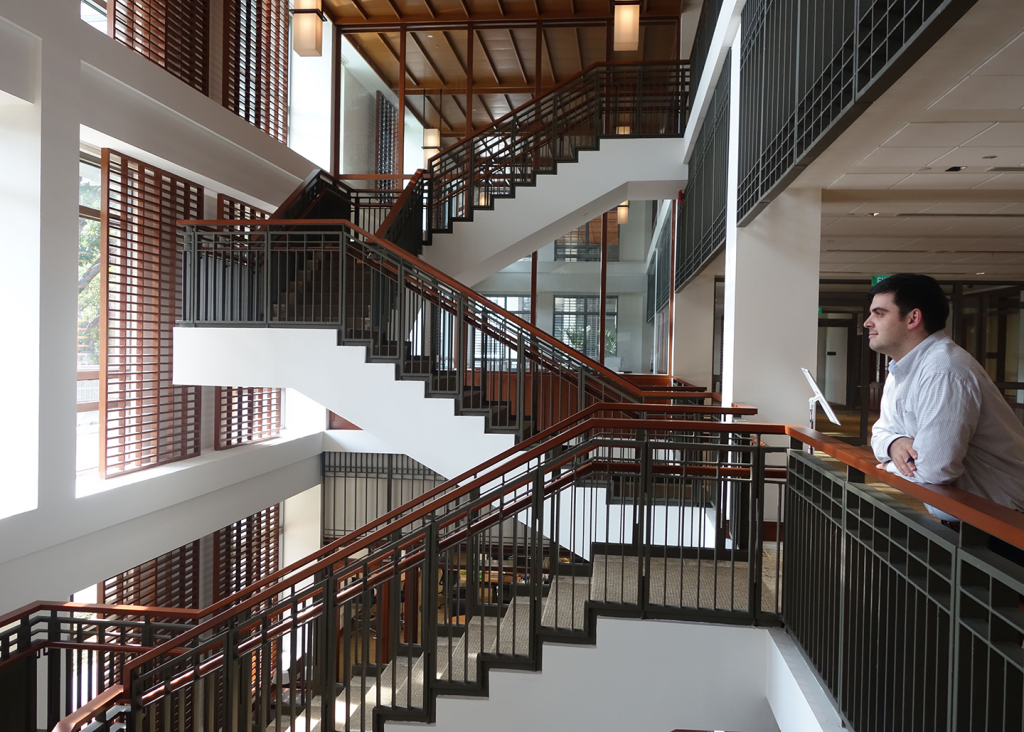 A Yale-NUS staff member enjoying the view from the library. Image by Jacqueline Su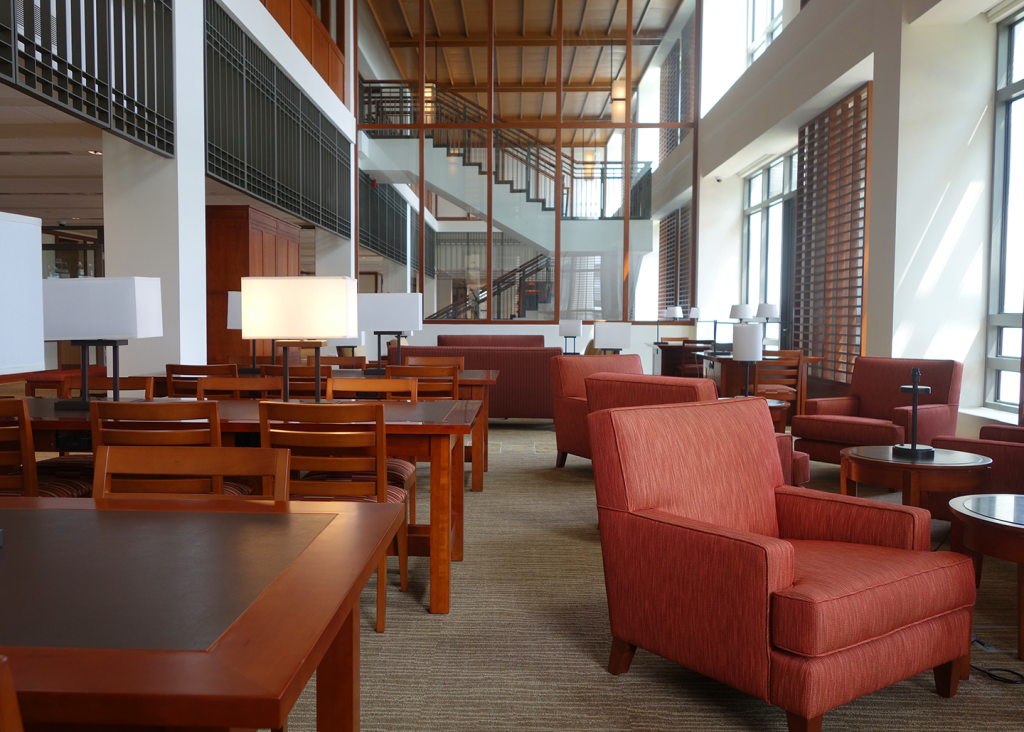 Study area. Image by Jacqueline Su
The RCs have been designed to integrate green spaces with residential architecture. Each tower has 10 sky gardens with beautiful views of neighbouring estates.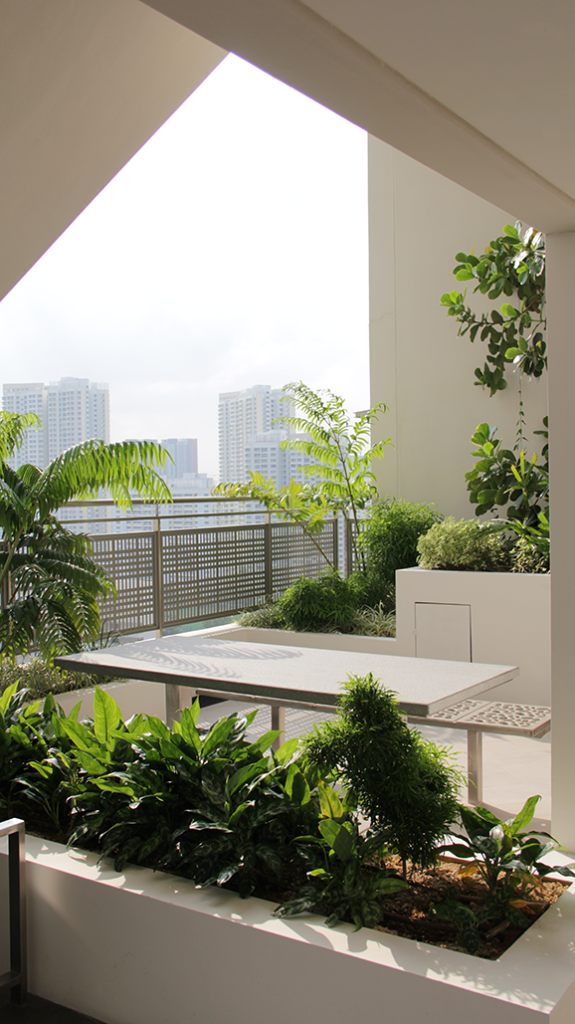 Image by Daniel Cho
The Multi Purpose Hall (MPH) will soon see a lot more action and will be home to many of our athletes and sports enthusiasts.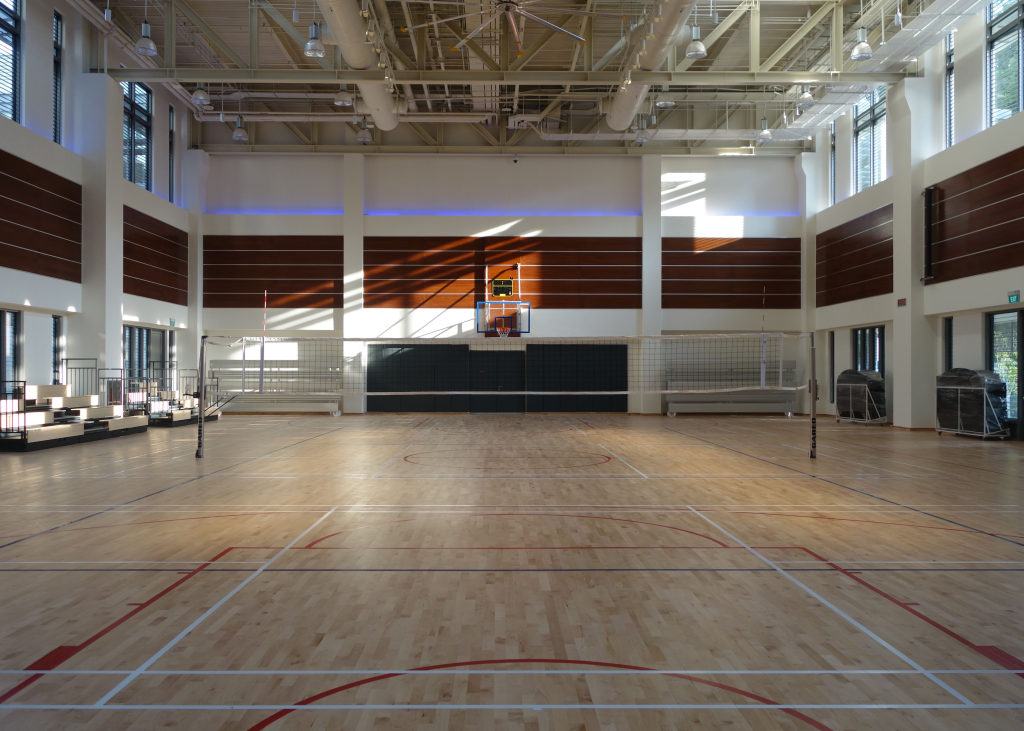 Image by Jacqueline Su
While our performers can look forward to using the black box theatre and performance hall.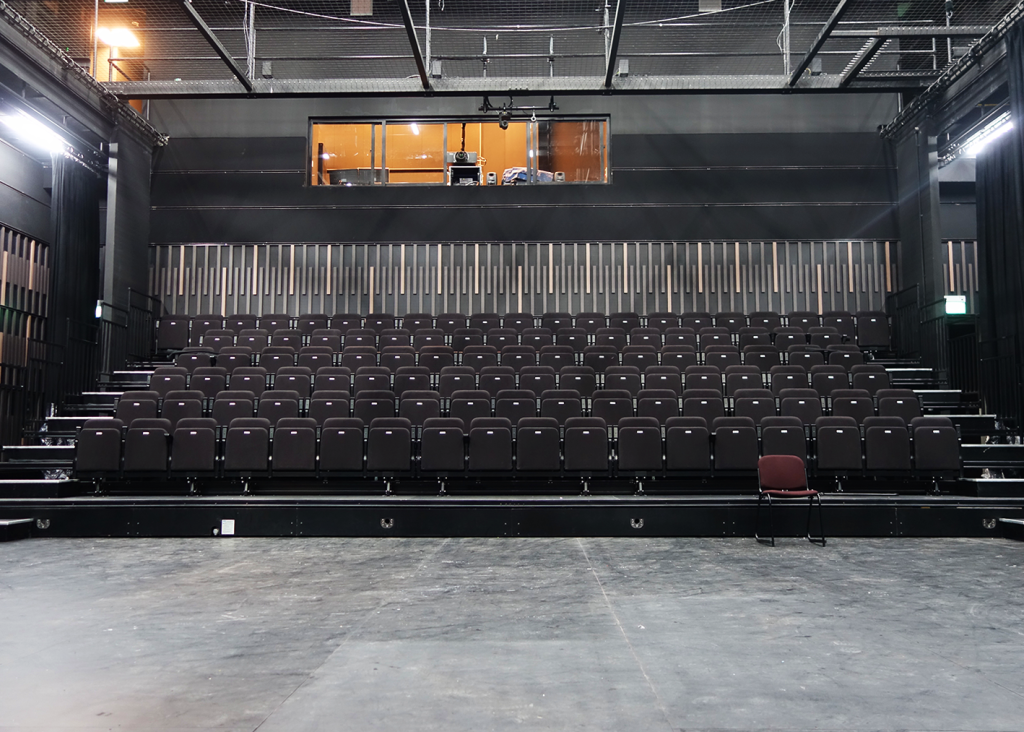 Black box theatre. Image by Jacqueline Su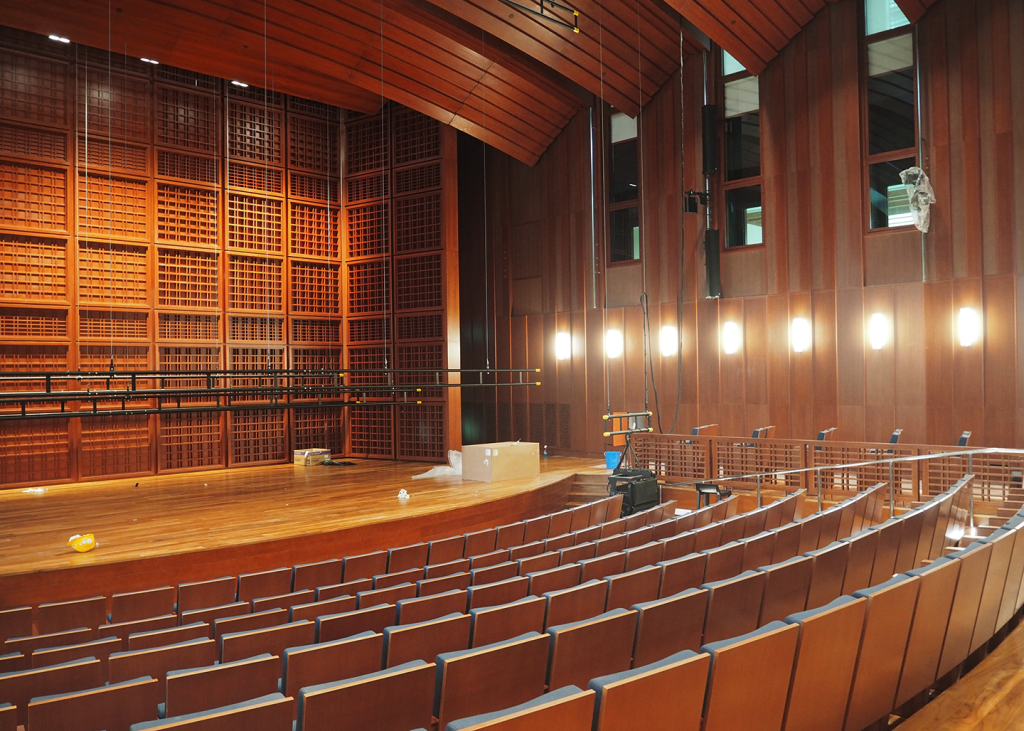 Performance hall. Image by Clare Isabel Ee
The College is Singapore's first liberal arts college with a fully residential programme that integrates living and learning. Each RC has communal spaces such as the common lounges, where our students can study or immerse themselves in deep conversations.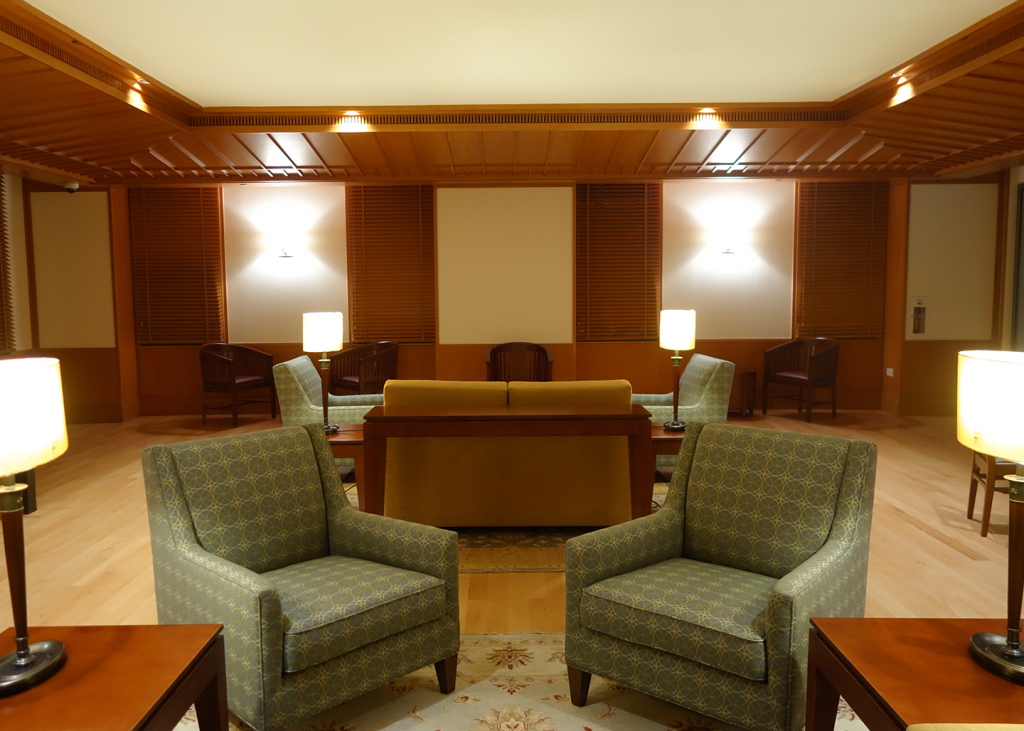 Common lounge in Elm Residential College. Image by Jacqueline Su
All of our three dining halls are uniquely decorated, and cater to about 250 students each.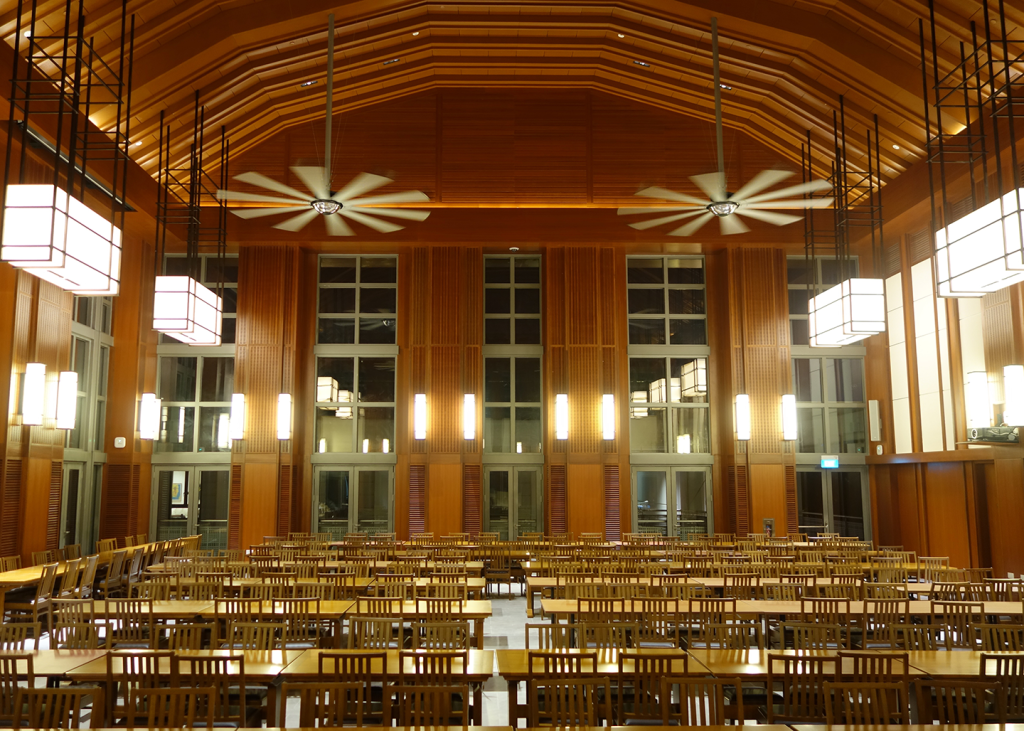 Saga's dining hall. Image by Jacqueline Su
Over the next few years, the College will grow to 1,000 students across the three residential colleges, with more than 100 faculty members and more than 120 staff members.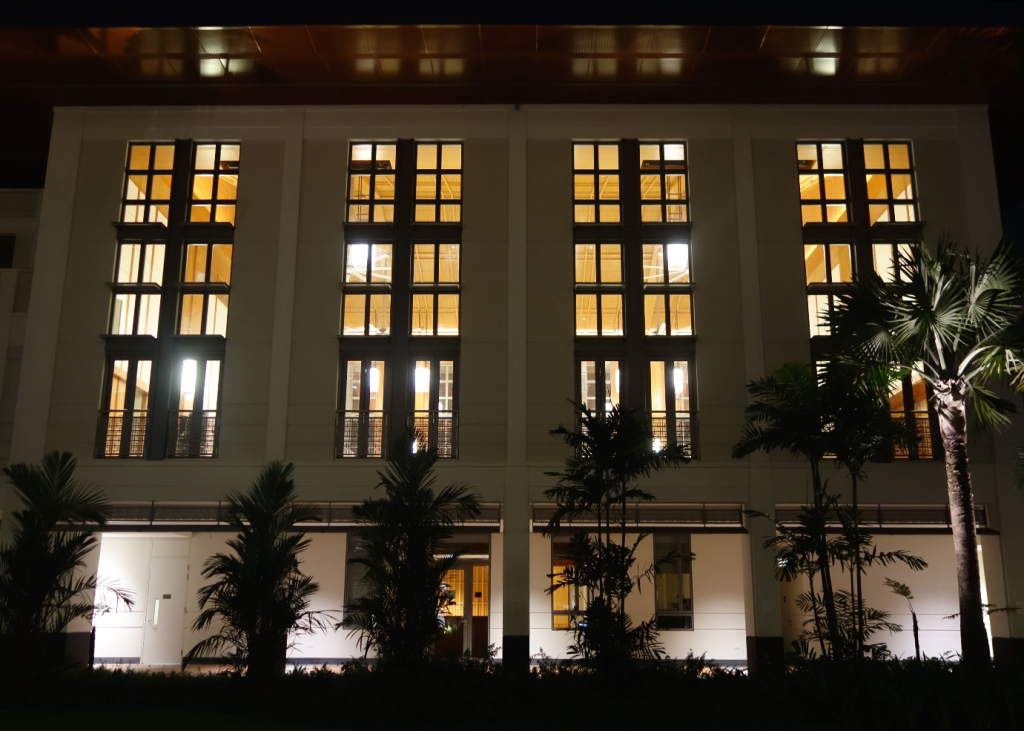 External view of a dining hall. Image by Jacqueline Su
The Campus Green is a central space that was built with the theme of an 'Evolved Tropical Forest' – different layers of plants that are cultivated to resemble a multi-layered tropical forest. Six existing mature trees have also been conserved on site, anchoring the design concept.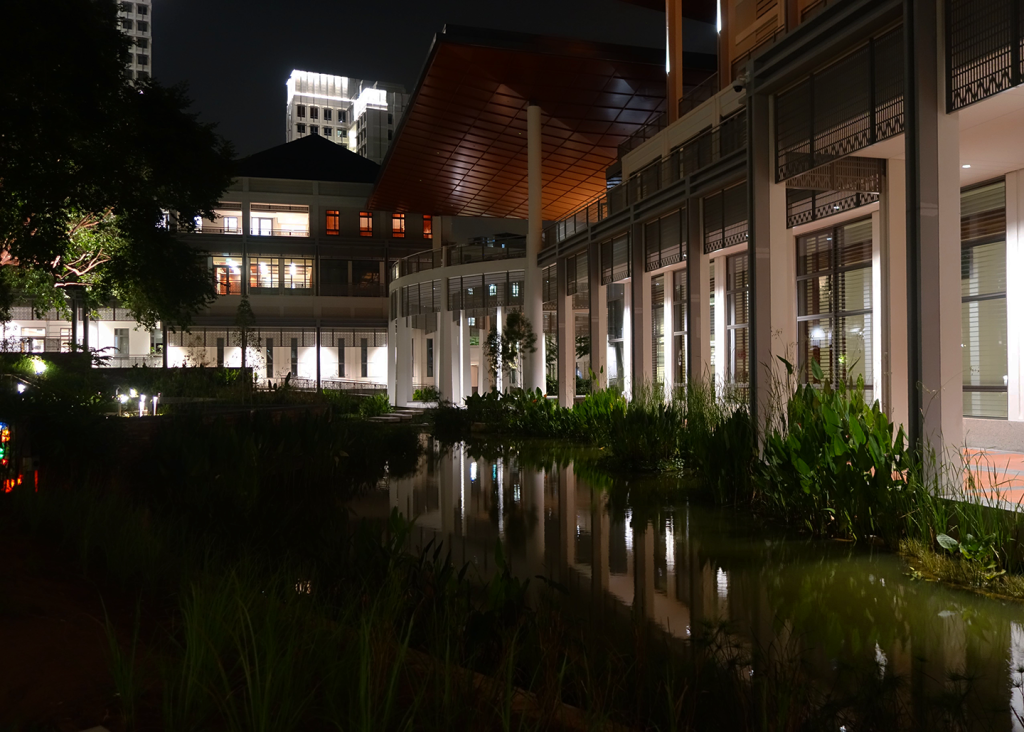 The eco-pond at night. Image by Jacqueline Su
Yale-NUS College will host its official Inauguration of the Campus in October 2015. The campus was designed by Pelli Clarke Pelli of New Haven, United States, and Forum Architects of Singapore, and has received the Landscape Excellence Assessment Framework (LEAF) certification from the National Parks Board (NParks) and the Green Mark Platinum Award from the Building and Construction Authority (BCA).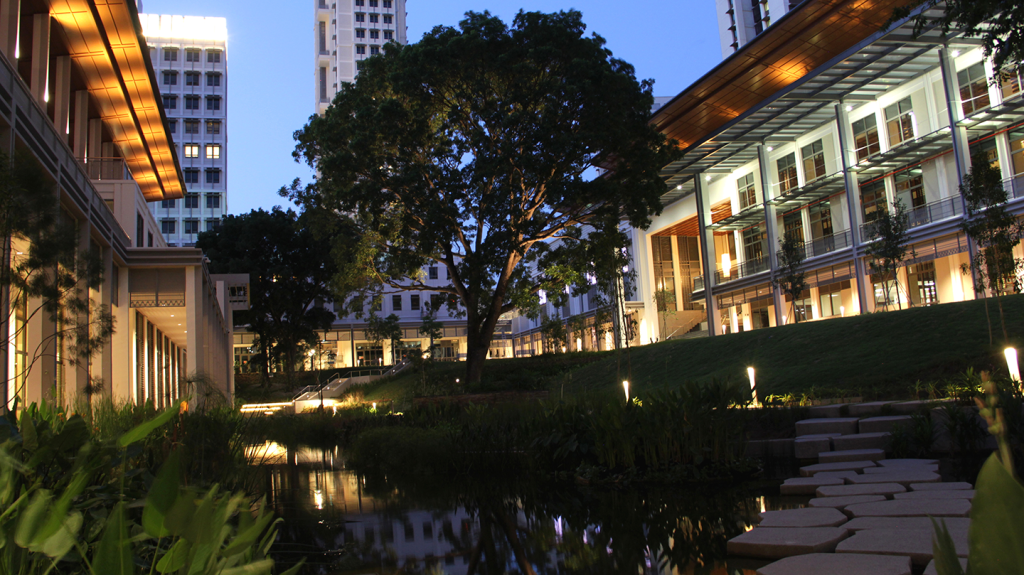 Image by Daniel Cho