By Wen Kin Lim | Images provided by Aditya Karkera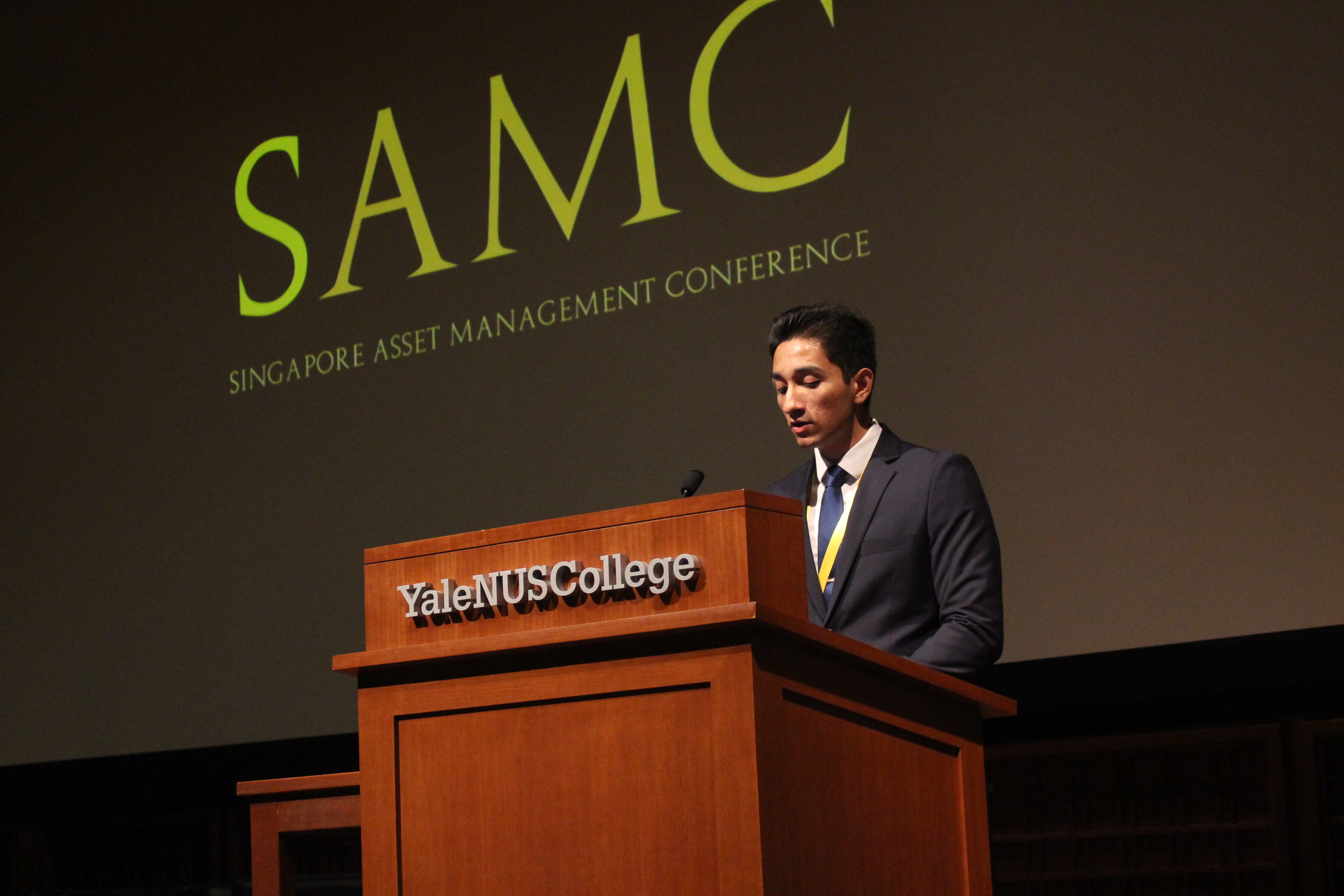 On February 9 2018, Aditya Karkera (Class of 2020) was named the 2018 Champion of the Credit Suisse HOLT Valuation Challenge. The HOLT Valuation Challenge is a competitive learning opportunity offered by Credit Suisse, a Swiss multinational investment bank and financial services firm, and Project Firefly, an online platform with challenges and community activities connecting students with professional opportunities.
During the Challenge, participants were introduced to Credit Suisse's HOLT Lens, a proprietary tool used to financially evaluate thousands of public businesses in its database. Intended for undergraduate, MBA, and PhD students to learn financial valuation and accounting knowledge, the Challenge required students to submit an investment pitch video comparing two public companies with the HOLT Lens.
With this win, Aditya will be granted access to the HOLT Lens for his undergraduate career and insightful networking and interaction sessions with Credit Suisse HOLT professionals. The HOLT Lens will allow Aditya to review commentaries on historical company performance, market expectations and risk considerations. In addition, he will be accredited by Credit Suisse professionals and Project Firefly's Academic Review Board on mastering the HOLT method. Lastly, he could be considered for future opportunities with Credit Suisse after attending an exclusive interview with the bank.
At Yale-NUS College, Aditya is an Economics major, a former member of the Yale-NUS Student Investment Group (YNSIG), and the former Director of Finance in the Yale-NUS Student Government. Together with his YNSIG associates, Aditya organised the annual Singapore Asset Management Conference, one of the premier conferences for undergraduates in Asia who are seeking exposure to the finance and investment industry.
On his motivation for participating in the HOLT Valuation Challenge, Aditya said, "I have always been keen to expand and temper my understanding of valuation. There is something remarkable and humbling about the ability to take a sliver of civilisation that articulates much of what makes us human; that is, industry, innovation, organisation and hope, and then abbreviate it into a singular powerful and quantifiable value."
He added, "My education, opportunities and experiences at Yale-NUS have instilled in me a profound appreciation of the human element of institutions and enterprise. This played a huge part in my decision to translate the quantitative trends into a qualitative argument centred on human resources."
Aditya also shared that many of his own assumptions and prior knowledge were upended during his participation in the Challenge, as there were many new concepts introduced at a difficult and accelerated pace. His research for the investment pitch required a deep-dive into the two multinational financial services corporations, Mastercard and Visa.
"Balancing the sum of this work with my other commitments was also quite challenging, but ultimately surmountable," Aditya said.
The HOLT Valuation Challenge is a step towards his future professional goals to magnify his own financial analysis and valuation skills. The experience had better informed his path towards a potentially fulfilling career in the financial services, where he hopes to marry the weight of concrete professional skills with the subtleties of his liberal arts and sciences education at Yale-NUS College.