By Kevin Low
"Being able to inspire and encourage others to grow their own food makes me optimistic about the future," said Ms Kimberly Hoong. She is one of a handful of Yale-NUS College alumni who have swapped their pens for ploughshares, joining Singapore's small but burgeoning agricultural industry after graduating.
Ms Hoong works at Edible Garden City, a local social enterprise which champions urban farming and the grow-your-own-food movement in Singapore and around the world. Ms Hoong's responsibilities include designing, building, and maintaining gardens for clients, which involves skills in project management, client relations, and landscape design. "But it all boils down to helping people design and build edible gardens and urban farms on their premises, be it a corporate company, hotel, restaurant, or residential owner," she explained.
Reluctant to jump straight into a nine-to-five office job immediately after graduation, Ms Hoong initially chose to work at Edible Garden City because she wanted a break from a constant, regular schedule. "I also thought it would be pretty amusing to tell people I'm a farmer," she added. Now, after ten months of working there, she genuinely finds it a meaningful way to create tangible impact in Singapore, one rooftop at a time.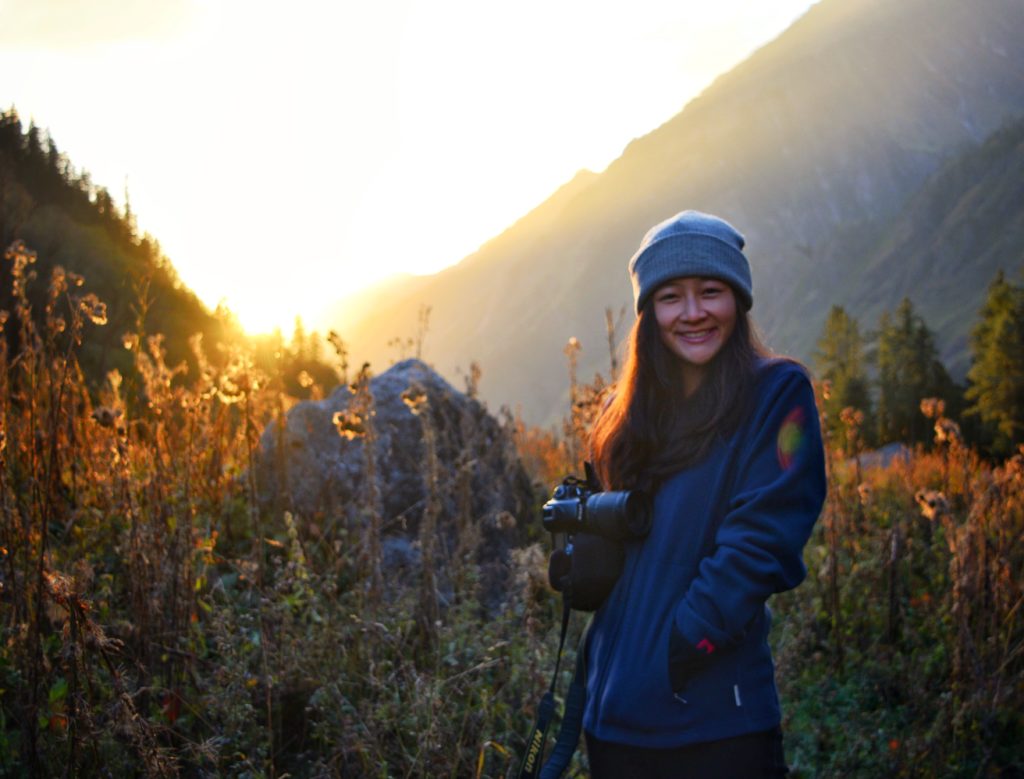 "We have the choice and agency to live life differently." Image provided by Kimberly Hoong.
"My Yale-NUS experience taught me to think actively, to ask questions like, 'What kind of world would I want to live in, and what can I, as an individual, do about it?'" said Ms Hoong. "Being in Yale-NUS has shown me that, despite living in a broken, flawed world, it is possible to step up and do something about it as an individual."
"When my clients' faces light up when I explain an interesting technique that unlocks their garden's potential, my heart warms," said Ms Hoong. "When I see the chefs with whom I collaborate to align planting plans and their menus harvesting their ingredients straight from a rooftop garden, I feel motivated to do more. And when my colleagues all feel the same way – driven by similar visions and aspirations – how could I not love my job?"
Mr Marcus Koe recently shifted to a similar position at Edible Garden City, but before that he was working with OnHand Agrarian, a floating fish farm located off the coast of Pasir Ris which specialises in zero-waste subscription-based seafood delivery. At OnHand Agrarian, Mr Koe's role was to manage the company's operations on kelong (wooden offshore platforms). He travelled by boat every day to check on the fish, mussels, prawns, and crabs that he caught and raised. Once a week, he harvested the seafood, then processed, packaged, and delivered them to the doorsteps of the company's subscribers.
Mr Koe plans to live off the land in the near future, which was a strong factor in steering him towards becoming a fish farmer. "Living off the land takes away our reliance on commercial activity, perhaps bringing us closer to the ideal of living responsibly," he said. "Hopefully, creating a successful case study or model in Singapore can influence more people to think and do the same."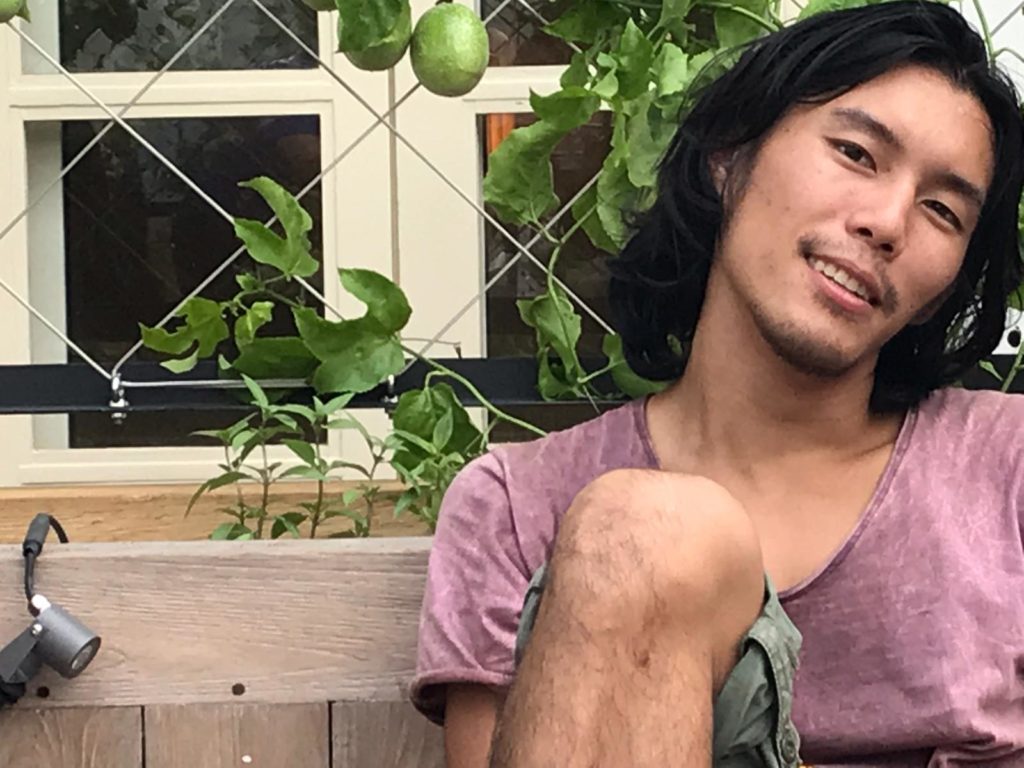 "The sea is calming, expansive, and full of food." Image provided by Marcus Koe.
His favourite aspect of the job was learning about marine aquaculture – studying the growth cycles, nutrition, and identification of various aquatic species, as well as experimenting with holding and growing systems for the farmed seafood. "Marine aquaculture makes a lot of sense in Singapore since we're surrounded by the sea," he explained. "Given the country's limited land space, the sea holds a lot of potential for farming seafood to provide the necessary proteins for our diet."
His experiences at Yale-NUS helped Mr Koe shape his understanding of the world. "I realised how distanced we are from what we need to live," he said. "My Yale-NUS experience helped me focus my attention on first figuring out how we should live."
Ms Toh Hui Ran works at a non-profit organisation in Thailand called All Green Learning Center (AGLC). At their learning centre in Khao Yai National Park, AGLC teaches people about renewable energy and low-impact environmental 'technologies' like ecobricks, repurposed plastic bottles packed with other waste plastic to create reusable building blocks. The Center also organises social projects like building dormitories and clinics in Thailand and Laos, and conducting wellness and meditation courses.
After a stressful and dissatisfying year working in the corporate sector, Ms Toh decided to explore other careers in the environmental sector and came across this venture. Aside from her official role as social media and communications manager, Ms Toh often helps out in the gardens and nurseries. She also manages a number of larger projects; her focus is currently on an afforestation project in Uthai Thani in central Thailand.
Ms Toh greatly prefers her current work. "I do meaningful work that contributes to the environment in small but tangible ways," she said. "Even though the work may be as simple as planting trees, it's something I can readily help with in small ways, and that gives me a lot of satisfaction."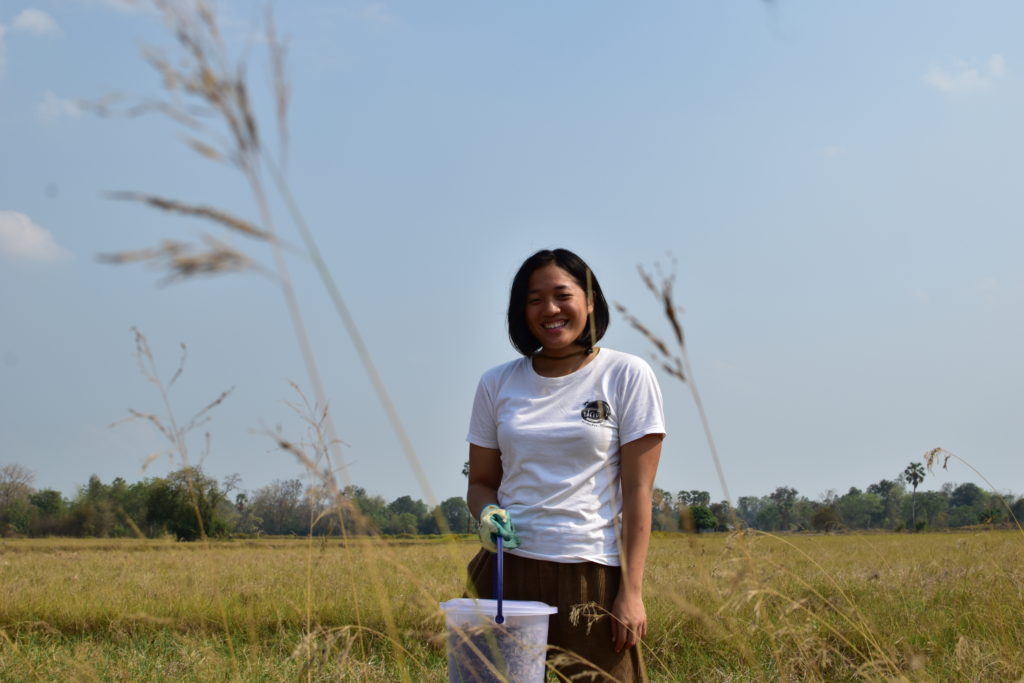 "I get to spend a lot of time outdoors, where there's no pressure or KPIs." Image provided by Toh Hui Ran.
Ms Toh credited Yale-NUS for helping her realise that her life does not have to be lived a certain prescribed way. "I don't have to follow the 'conventional path' of getting a postgraduate degree, having a prestigious job, getting married and having kids," she said. "Yale-NUS really opened my eyes to a new world of possibilities and ways of being."
"Though you don't have to move to Thailand to figure that out," she added, laughing. "I think you can find it anywhere."