By Wen Kin Lim
As the second cohort of liberal arts students from Yale-NUS College approaches graduation, some of them will be pursuing their aspirations to become doctors or researchers at prestigious medical schools and research institutes locally and overseas.
One such student is Jay Lusk (Class of 2018) who has been accepted to the MD (Doctor of Medicine) programme at Duke University, one of the world's leading patient care and biomedical research institutions.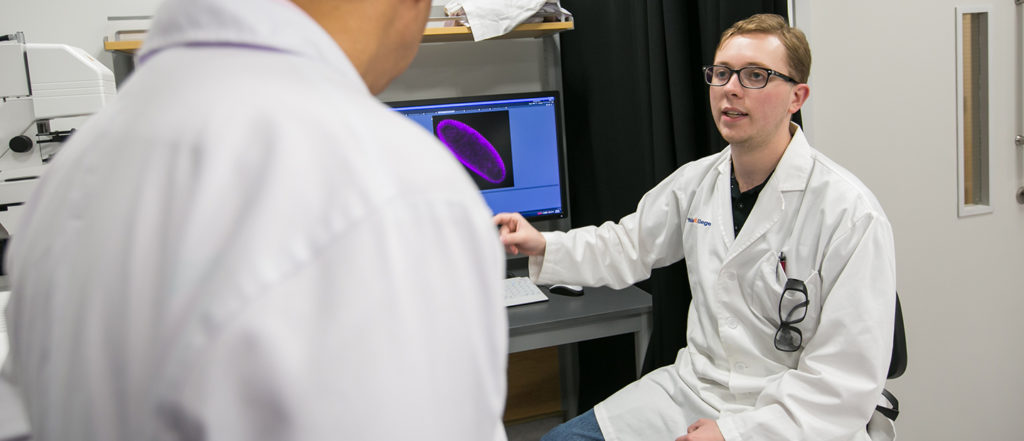 On his motivation for going to medical school, Jay said he recognised the importance of primary care in medicine and saw the limitations placed on the primary care system in the United States, where he hails from. He will be a member of a unique programme in Duke School of Medicine called the Primary Care Leadership Track (PCLT), which is designed for students who aspire to be leaders in healthcare and one of the only programmes of its kind among top research medical schools in the US.
Further away from the US but still with a shared connection to Jay, Lim Chu Hsien (Class of 2018, left in photo below) will also be studying medicine at the Duke-NUS Medical School, a collaboration between Duke University and the National University of Singapore (NUS). Duke-NUS offers Singapore's only post-graduate medical programme, uniquely curated with innovative team-based clinical pedagogies and research experiences.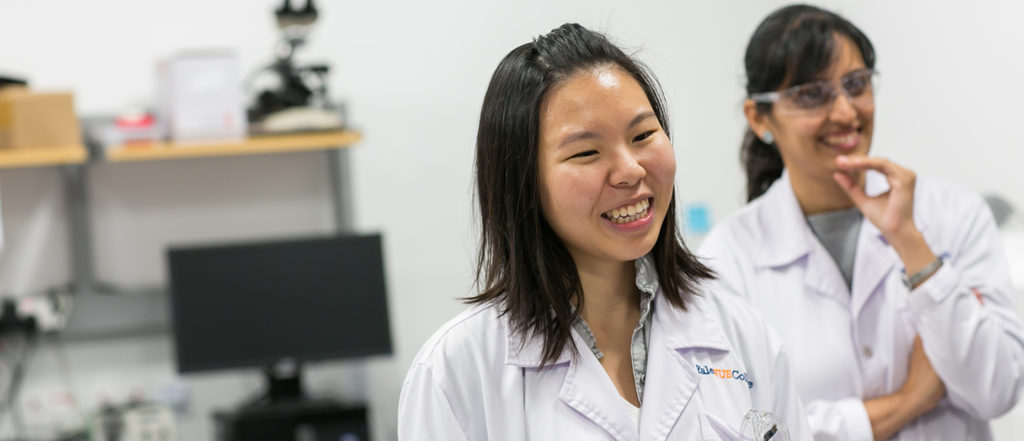 In addition to Life Science courses and research at Yale-NUS, Chu Hsien has also taken courses in Urban Studies and Global Affairs as well as a Philosophy course focused on German philosopher, Friedrich Nietzsche. Chu Hsien said, "Yale-NUS' broad-based liberal arts education has first and foremost equipped me with the sensitivity to cultural nuances needed for understanding health's multidimensional nature."
Following her research exposure from classes at Harvard University, where she studied for a semester, and her capstone project in her senior year, Chu Hsien was motivated to understand natural processes such as sickness and ageing through research.
Chu Hsien said, "Given its novel curriculum that emphasises both clinical as well as research exposure, I can think of no better place other than Duke-NUS for me to cultivate the necessary skills to become an effective clinician scientist".
On their plans after graduation, Jay hopes to work in clinical practice and leadership or public policy while Chu Hsien aspires to be a clinician scientist and contribute to medical education.
Focusing solely on research, Shaun Lim (Class of 2018, right in photo below), will be pursuing a PhD (Doctor of Philosophy) at Sanford Burnham Prebys (SBP) Medical Discovery Institute's Graduate School of Biological Sciences, a non-profit medical research institute based in California, USA.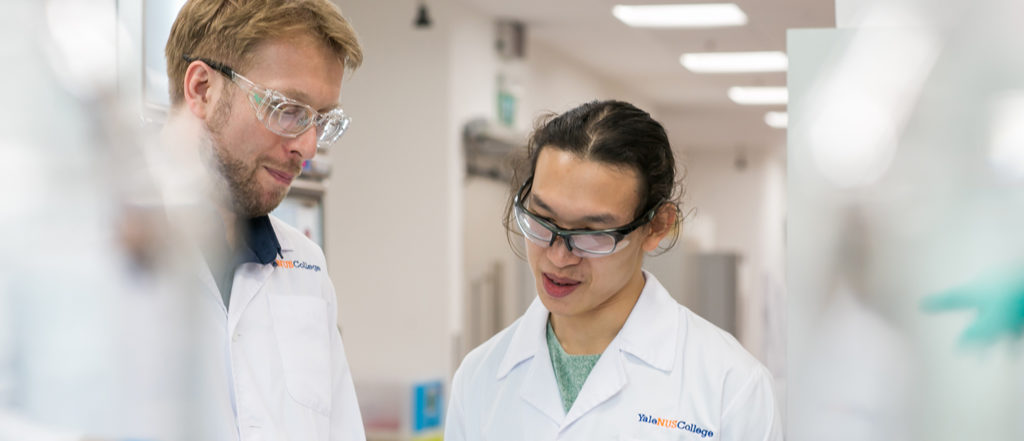 Shaun was motivated to pursue graduate studies because of his research interests in ageing and ageing mechanisms. He said, "I enjoy the research process as I love the notion of establishing new knowledge in a field where relatively little is understood."
Beyond academics, Shaun is also passionate about performing arts and is involved in a number of arts and drama groups on campus, including Yale-NUS Improv, Green Room Theatre and (aside). Through these student groups, he has taken on various roles in productions, both on and off-stage, including stage manager, actor and director. A student of diverse talents, Shaun was also accepted to MFA (Master of Fine Arts) programmes in theatre in prestigious universities in the US, but ultimately opted to pursue his passion in biological sciences. He is grateful for the opportunities he received at Yale-NUS where he gets to work closely with his professors. He shared that his interactions with the Yale-NUS faculty have played a role in inspiring him to choose the academic research route.