Written by Baoyun Cheo | Images by Aleithia Low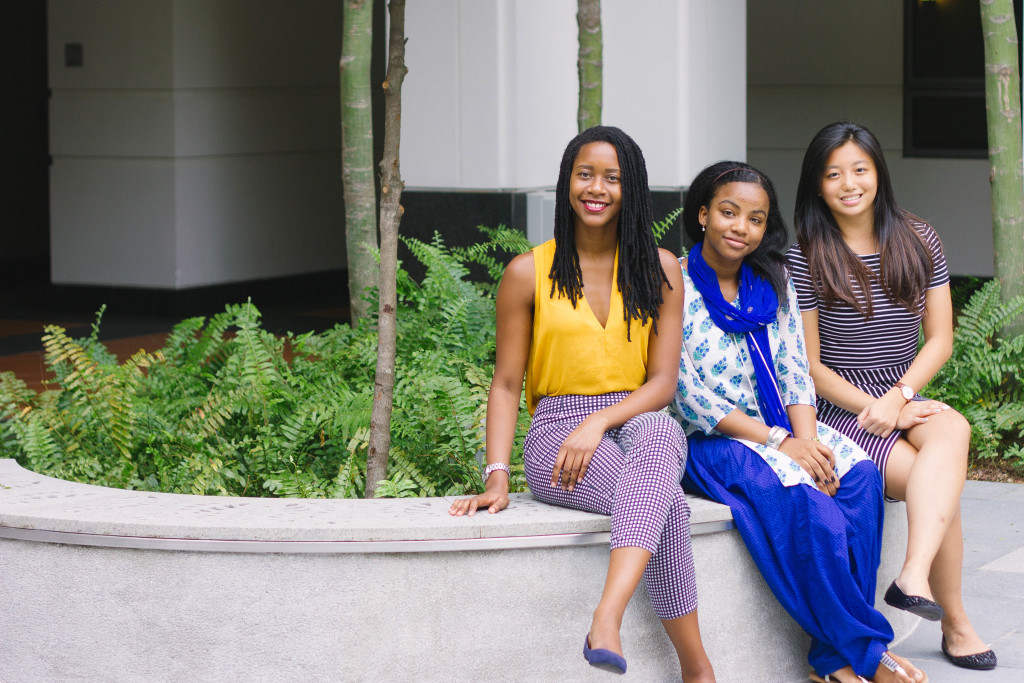 A unique scholarship with a special focus on female students, the Kewalram Chanrai Scholarship has been established with a generous gift from the Kewalram Chanrai Group. Priority is given to female applicants in a bid to empower and inspire female undergraduates to be future leaders and entrepreneurs, who will help to grow societies and economies of tomorrow.
Three Yale-NUS students, Iwani Mawocha (South Africa), Alexia Davidson (Jamaica) and Callysta Thony (Indonesia) are the inaugural recipients of the scholarship, which has enabled them to study in Singapore. Through this opportunity, each of them is committed to give back to their communities, and to make a difference in the lives of others, especially women who may not have similar opportunities.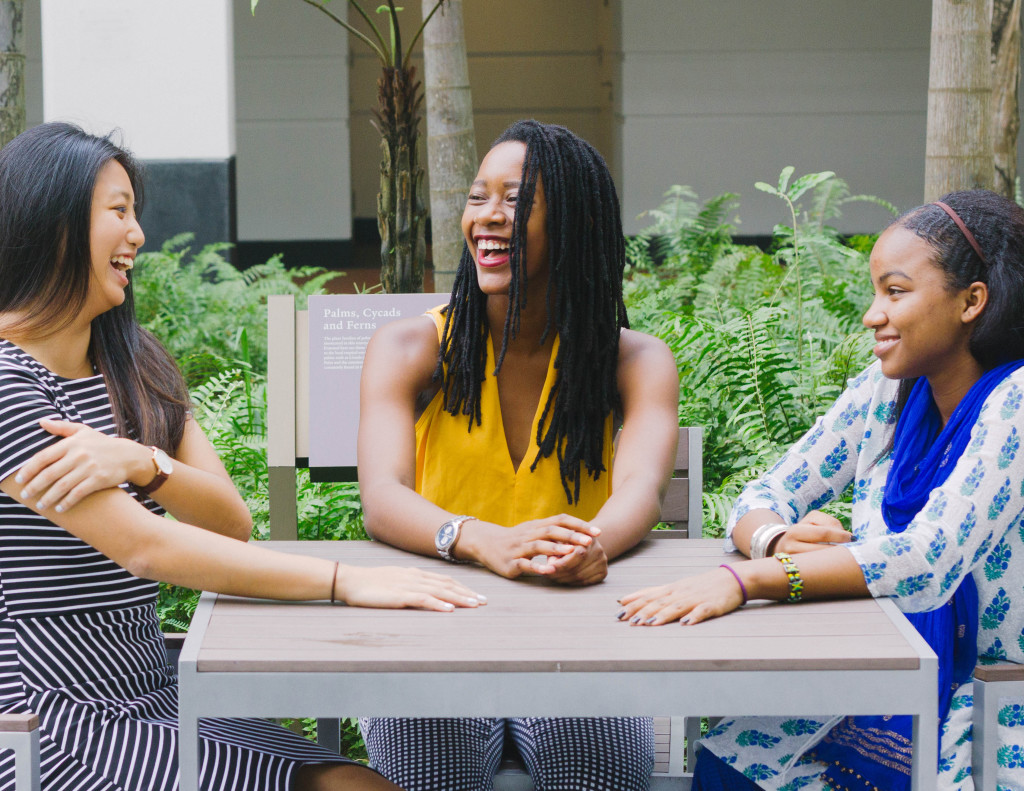 For Callysta, Class of 2019, this scholarship has given her access to an education that she would not have been able to afford. She is a member of the Yale-NUS International and Political Association (YIRPA), where she serves as the executive for community outreach. As part of YIRPA, she will be participating in the Water for Life project, which will see her building bio-sand filters in Kampong Speu, Cambodia, to bring clean drinking water to the community. There, she will also be conducting a hygiene education presentation at a primary school. Callysta is also a member of Yale-NUS' KidsAccomplish, where she is working on their global penpal project which helps kids learn about other cultures.
Beyond her efforts in Singapore, Callysta also started The Pathway Project in 2013 to help high school students attain corporate internships back home in Indonesia. She also embarked on a venture with the Global Issues Network club in her high school, which saw her going to nearby villages in Indonesia to teach English.
She says, "I hope to take the experiences that I have gained from all the opportunities here and the lessons learnt from the people around me, to do more when I go back to Indonesia."
Alexia, Class of 2019, echoes this, "Being in Yale-NUS, I have been presented with so many opportunities, which is significant for me as there aren't as many opportunities where I come from, especially for females."
Today, Alexia is part of Arts Lab, an experimental theatre group in Yale-NUS College, which hopes to present stories of disadvantaged women and minorities to give them a voice through the stage. In addition, she is one of the pioneering female students in YNC Hacks, a student group that participates in hackathons. Her team recently won first prize in the IdeasInc startathon and the club engages in computer science, an area that she hopes to major in.
Iwani, Class of 2018, is also a Computer Science major. She will be working in collaboration with ConnectHer, a non-profit organisation that helps with mentorship, connecting female students here to other women coders and professionals, and helping to facilitate coding courses throughout the semester. She is also the co-founder of Mustard Seed Africa, an organisation that focuses on female development. The organisation concentrates social and economic empowerment initiatives, helping women to generate income through activities such as handcraft, agriculture and entrepreneurship.
In her free time, you can find her on the airwaves as a host for NUS Radio Pulze and making videos for her YouTube channel.
These ladies are making the most of the liberal arts programme here, engaging in innovation and learning with critical and creative thinking, all the while keeping in mind their end goal of helping those around them. This is exactly what the Kewalram Chanrai Group hopes to achieve with the scholarship, to encourage active learning and giving back to the community through generations.
More giving stories can also be found here.