By Jiang Haolie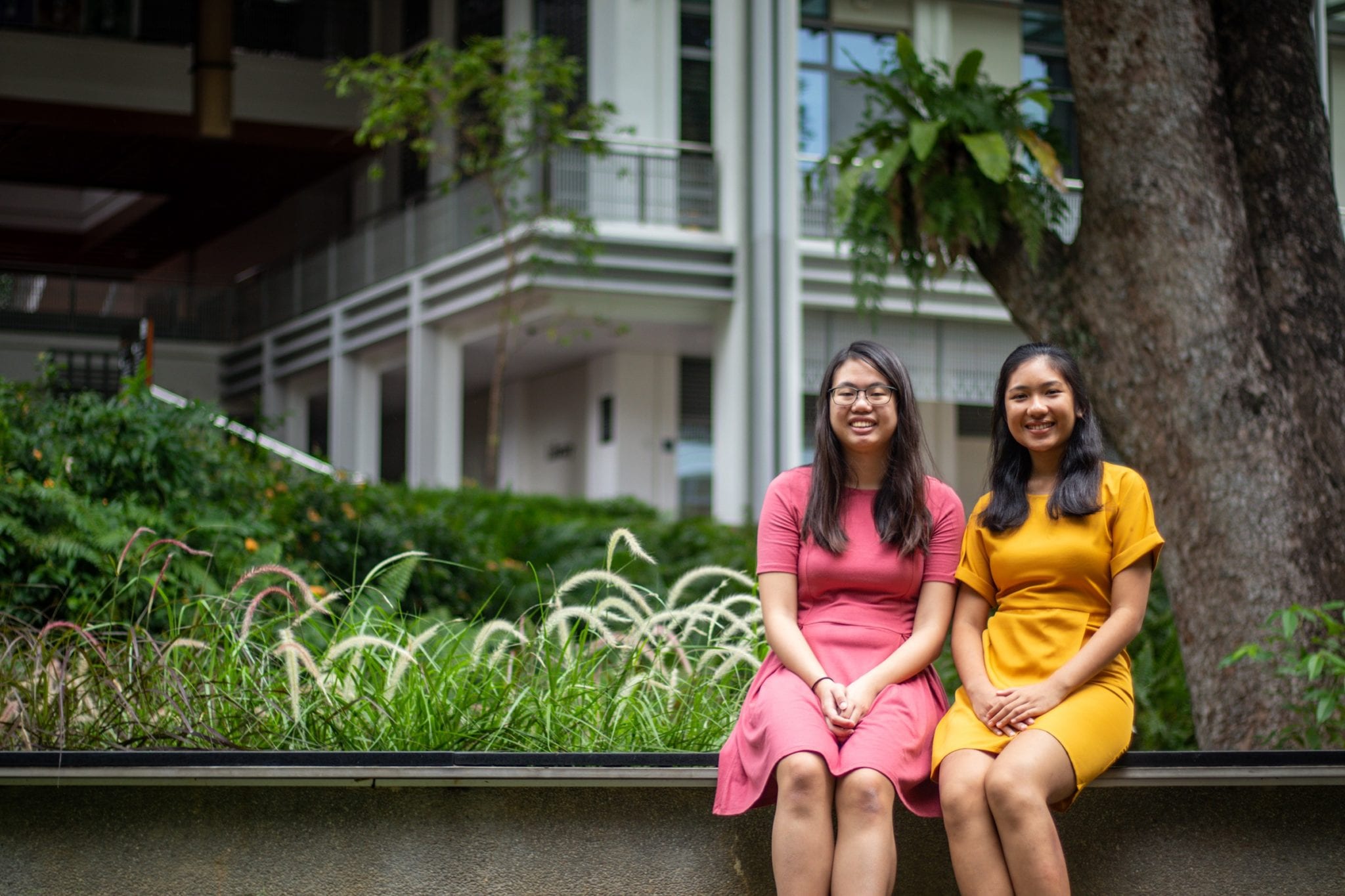 Recipients of the Jackie and Catherine Ng Study Award – Leanne (left) and Thet (right). Image provided by Tan Shan Min
Just two generations ago, the education landscape in Singapore was vastly different – few believed in the power of education and fewer studied at university. Nevertheless, Mrs Catherine Ng, a firm believer in education and the difference it can make, strove to ensure that her younger siblings had the opportunity to further their studies. In keeping with their life-long beliefs in education and the opportunities it provides, Mrs Ng and her late husband, Jackie, established the Jackie & Catherine Ng Study Award.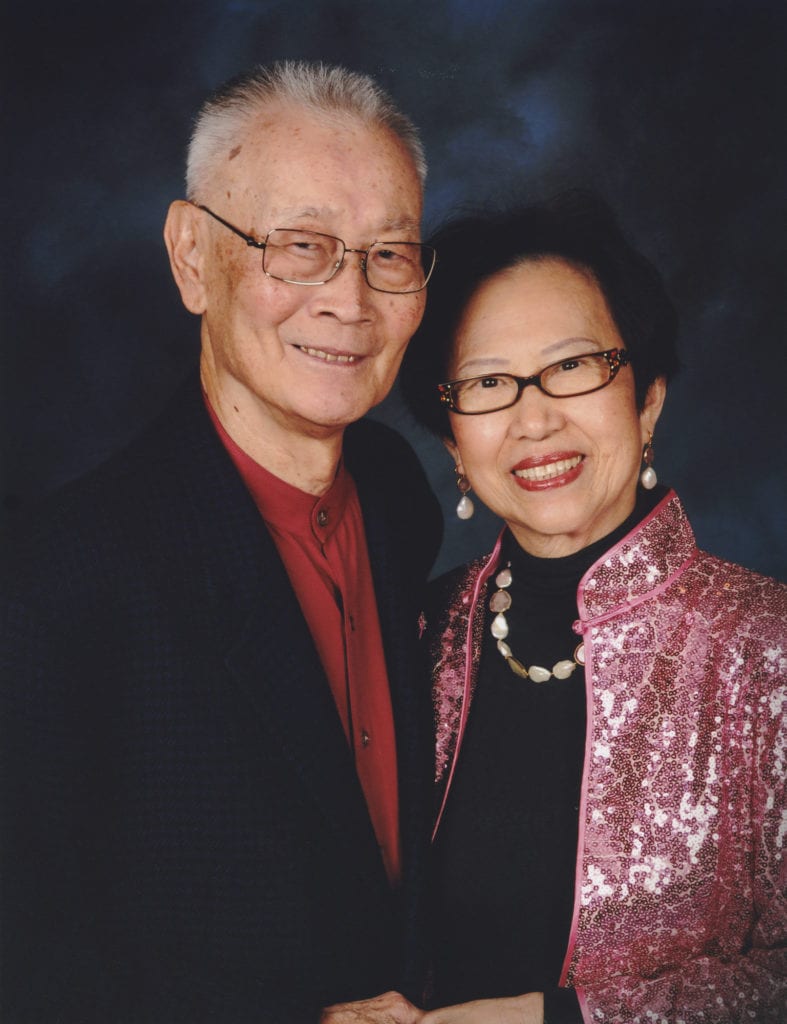 Mr and Mrs Jackie and Catherine Ng who established the Study Award at Yale-NUS. Photo courtesy of the Ng family.
Vincent Lee (Class of 2019), Leanne Tan (Class of 2021), and Thet Yin Zaw (Class of 2023) are a few of the study award recipients at Yale-NUS College. When they received the awards, they were thankful at the opportunity and the relief the study award brought to themselves and their families. Vincent, a first-generation college student, recounted his joy at receiving both the acceptance letter to his dream college and the study award at the same time. Tuition fees had been a major concern for his family and the study award was instrumental in empowering his academic pursuits. During his time at Yale-NUS, Vincent set up the Yale-NUS Chamber Music Collective and was also a peer tutor for Ancient Greek. He said, "These opportunities would normally not be on the table for me, so I am very grateful to receive this study award which not only relieved the financial strain but also enabled me to have such academic growth."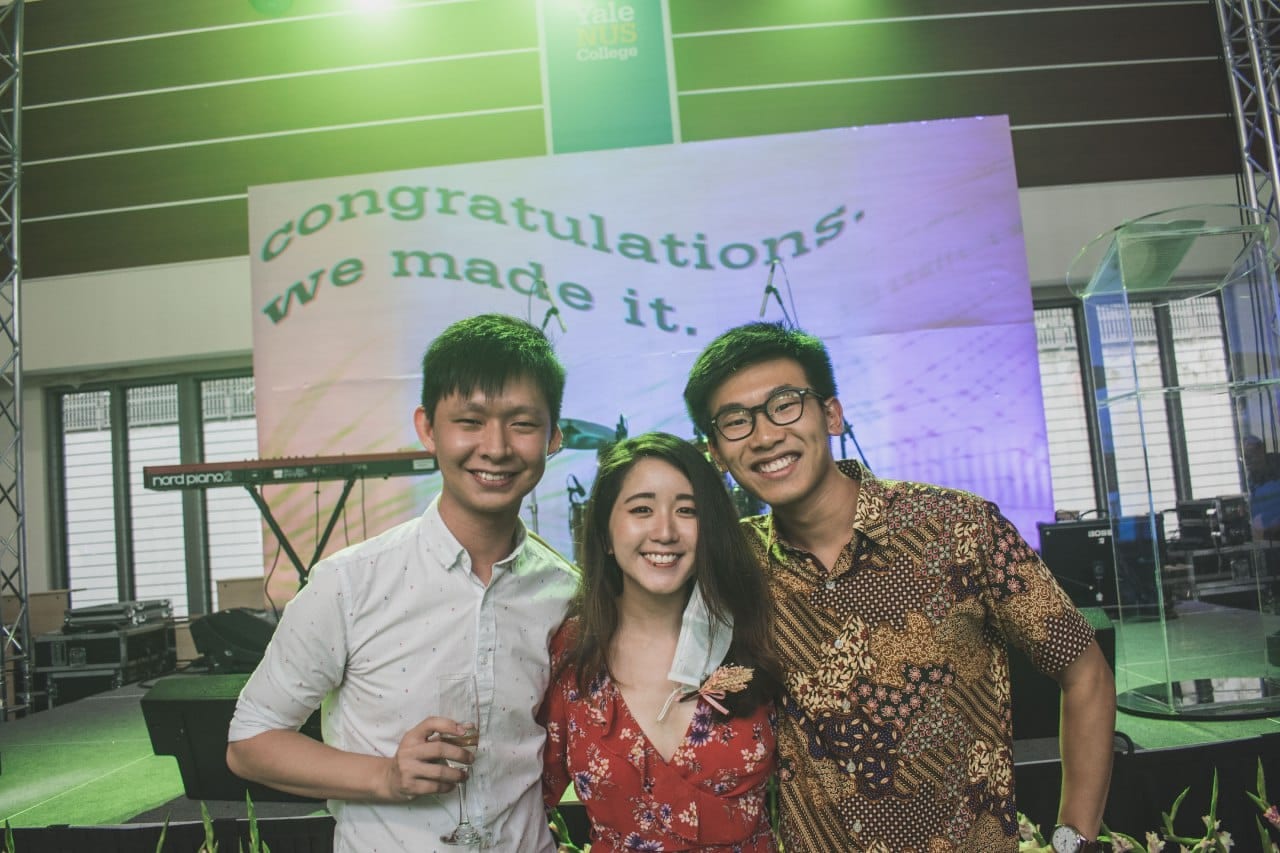 Vincent (extreme left) at Class Day 2019. Photo provided by Vincent Lee.
Vincent, who recently started on his PhD at the University of Toronto's philosophy department, reflected on how Yale-NUS has been central to his personal growth and his current post-graduate academic pursuit. "Yale-NUS was one of the most challenging experiences of my life so far, but naturally, also one of the most rewarding. I'm not sure I would have grown as much as I would have somewhere else, whether that's in terms of academics, extra-curriculars, or even just generally as a human being operating in the larger web of society," he shared.
Leanne and Thet also shared similar sentiments. Leanne, a third-year Environmental Sciences major said, "I would not have been able to afford studying in Yale-NUS without the study award! Since there is less strain on my family's finances, I am able to pursue other interests… and this has freed up time for me to give back in areas I am passionate about." Meanwhile, Thet ­– a first-year student from Myanmar said, "I was just so relieved [to receive the study award]. I have always worried about the financial burden I may impose on my parents." Her family had moved to Singapore in 2009, seeking better education opportunities for their children. She added, "This is really crucial to me as it gives me the freedom to explore various academic and career paths."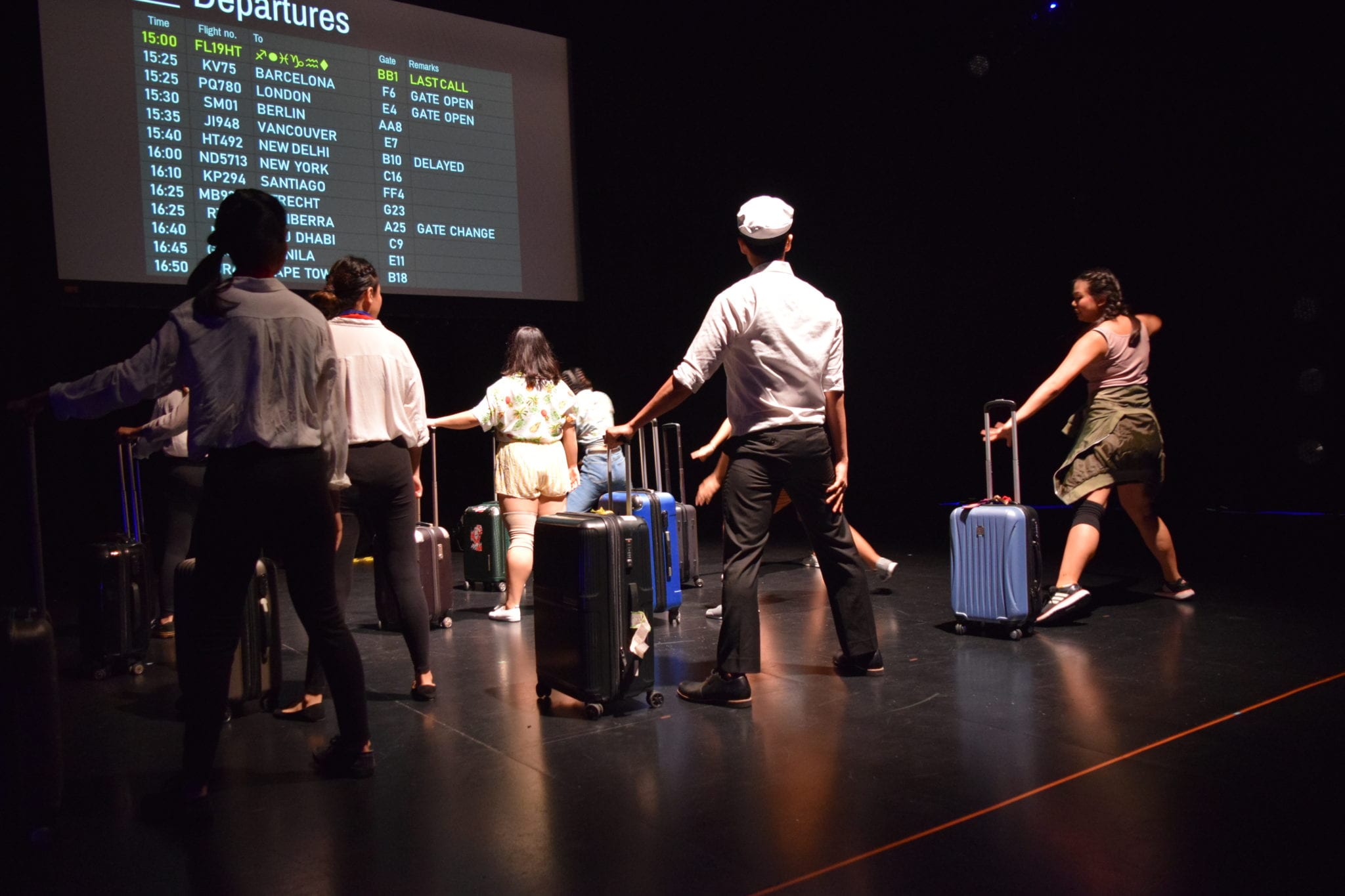 Leanne (extreme right) in the opening item of the Society of YNC Dancers' annual showcase 2019. Image provided by Emma Creane.
Apart from schoolwork, both Thet and Leanne are avid dancers – a passion that they both acknowledged would have been difficult to pursue if not for the study award. Thet is also active in badminton, the Elm College Council, and works at the Elm Buttery. Similarly, Leanne picked up contemporary dance while also serving on the campus Dining Hall Committee and as a volunteer facilitator for Climate Conversations in her free time. With the study award, she had more time to pursue these interests instead of having to work part-time.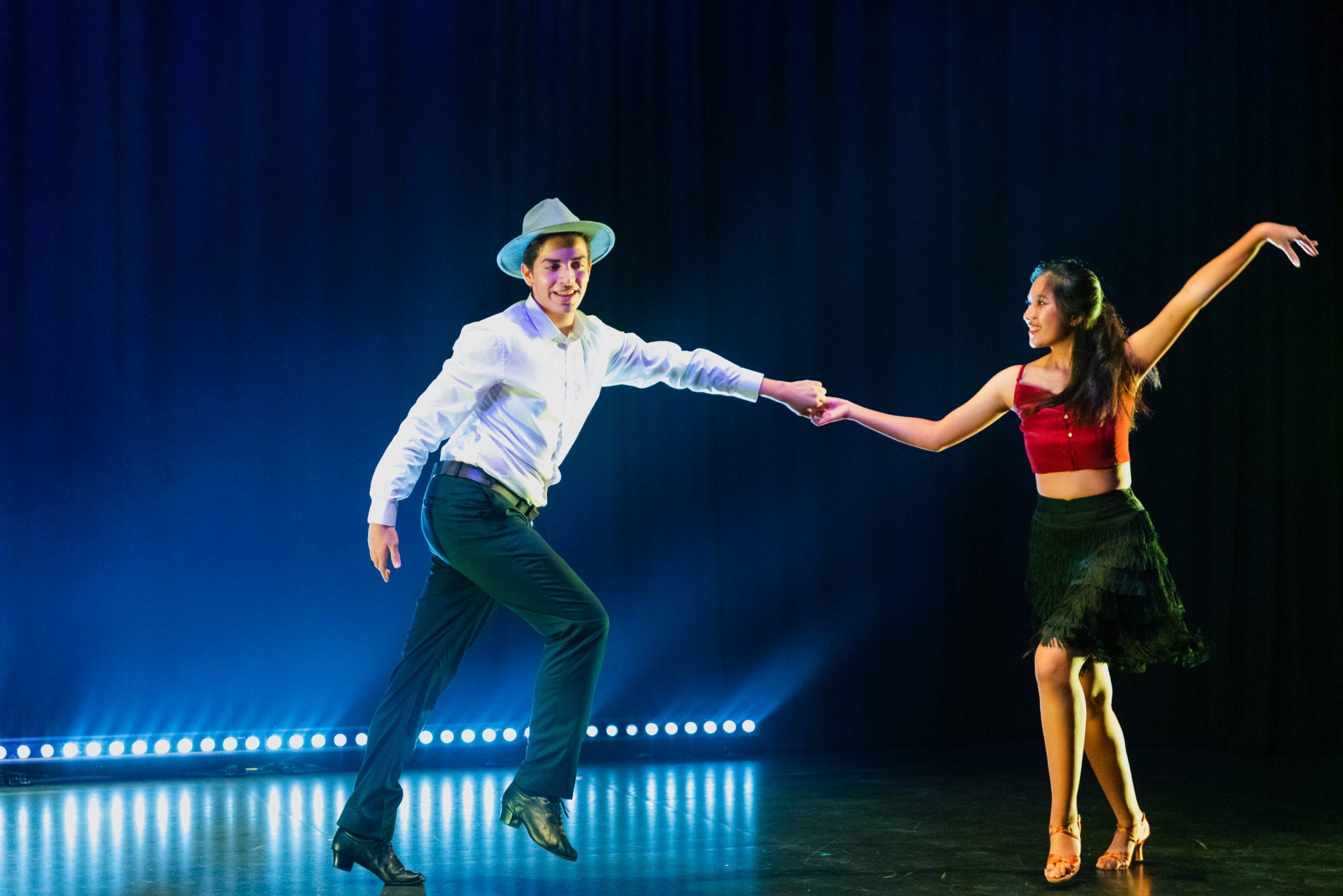 Thet (right) performing at a Yale-NUS Ballroom Showcase "Unbridled". Image provided by Cai Lize.
While they still have some years to go before graduation, both Thet and Leanne have big post-graduation ambitions. Leanne aspires to work in the environmental sector and contribute in climate work while Thet is interested in the intersecting fields of public policy and sustainable urban development. She said, "Policies, politics and power play have interested me greatly because of the large direct impact they have on ordinary citizens' [lives]."
The experiences of these students are indeed a testament to the life-changing impact through the Jackie & Catherine Ng Study Award. Leanne, who met Mrs Ng in her first year, remarked, "It was definitely very inspiring to hear about her work and her intentions in donating to Yale-NUS, and it made me even more grateful to be receiving this study award."
Mrs Ng was pleased to have met the recipients and to have learnt more about how they have benefited from their educational experiences over the years.  "It gives me great joy to be able to assist students in pursuing higher education… and to know that our gift has enabled them to achieve their endeavours"    she shared.