By Yip Jie Ying (Class of 2019) | Images as credited
As Yale-NUS College celebrated the Graduation Ceremony of its inaugural cohort, two fresh graduates from the Class of 2017 looked back on their college experience and the generous philanthropy that kickstarted their journey of growth and learning here. They are Denise Ng and Andrea Noelle Lee, recipients of the Prima Scholarship and the Sharon Ann Eravelly Scholarship respectively.
The Prima Scholarship was established by Prima Limited in celebration of its 50th anniversary, to provide students with great potential, access to a liberal arts education in Singapore. "Prima has chosen to support education because we firmly believe that it is the foremost fundamental enabler," said Mr Primus Cheng, Chairman and Chief Executive Officer of Prima Limited.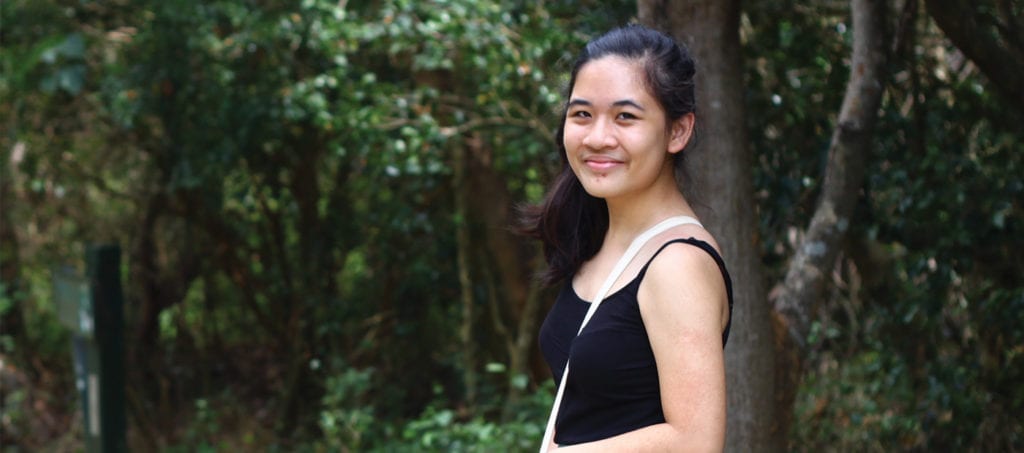 Image provided by Denise Ng.
This sentiment of championing education is shared by its recipient, Denise, who was an Arts and Humanities major and is an aspiring art teacher. Crediting the Prima Scholarship for allowing her to pursue a university degree, she shared, "The opportunity to study at Yale-NUS has shown me how the freedom to learn what you're interested in can change someone's life – like my own. I hope that I may inspire and encourage my future art students to experiment, to be curious and to love learning."
Since her time in polytechnic, Denise had always been passionate about pursuing psychology in her undergraduate degree. It was only after coming to Yale-NUS that she realised her true calling lay in the visual arts. This eventually saw her changing her major just before her final year, and she has not looked back since.
"If I hadn't come to Yale-NUS College, I might not have had the opportunity to explore such diverse electives or discover my love for art," Denise recounted, adding that the chance to study at Yale-NUS exposed her to a whole host of opportunities, from study abroad programmes to overseas internships, and more importantly, allowed her the chance to pursue different interests.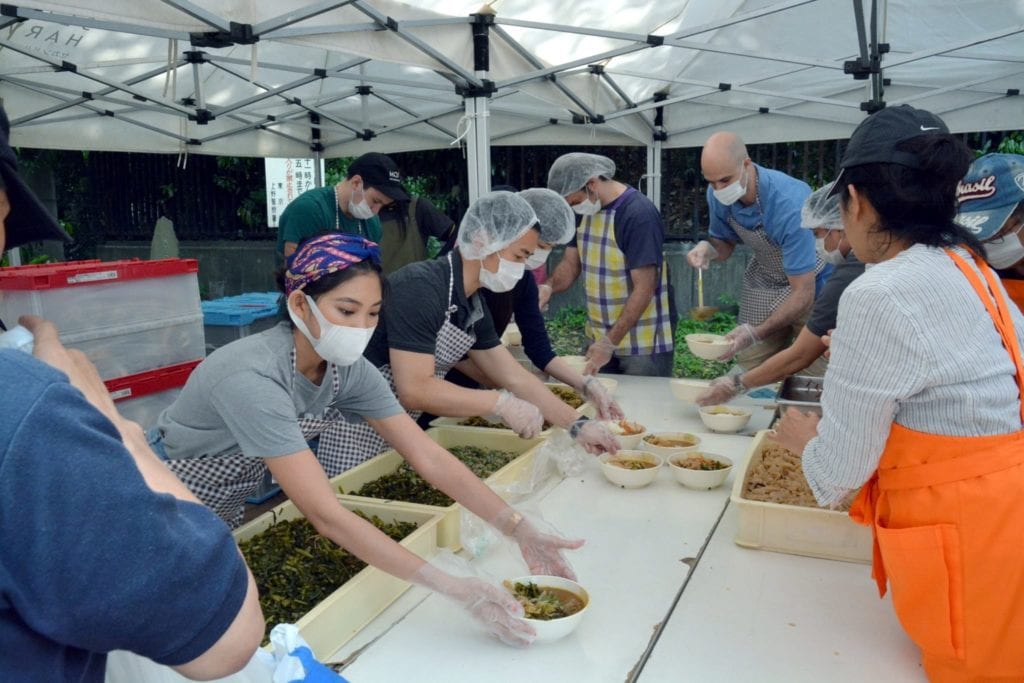 Andrea (in grey) prepares meals at a soup kitchen in Ueno Park with the Yale Club of Japan during her study abroad in Tokyo, Japan. Photo provided by Andrea Noelle Lee.
Similarly, Andrea reflected that her biggest takeaway from her time at Yale-NUS was discovering what she found meaningful in life, which consequently shaped what she intends to pursue. A Global Affairs major, she committed her time and effort towards different co-curricular projects, and undertook numerous academic endeavours to further her interest in the international relations of East Asia.
Upon graduation, Andrea will be headed to a local think-tank for a year, conducting policy research on political developments within ASEAN, before relocating to Tokyo to work at a global management consultancy firm under its Global Graduate Management Programme.
"Beyond exposing me to a multitude of transformative experiential learning programmes and broadening my worldview, Yale-NUS allowed me to discover my passion and hone my skills in two key areas – the academic understanding of international relations and international development in East and Southeast Asia, as well as the academic pursuit of the Japanese language. I see a lot of synergy between what I have learnt at Yale-NUS and how these will translate to ways that I can meaningfully contribute to society after graduation," Andrea shared.
Andrea is thankful for the opportunities that she has received through the Sharon Ann Eravelly Scholarship. She added, "It is a particularly meaningful cause that I believe in and will continue to champion and support. In the future, I hope to be able to contribute back to this same fund, and to make a change in someone's life, in the same way mine has been changed forever."
The Sharon Ann Eravelly Scholarship was established in memory of Sharon Ann Eravelly – or "Shaz" as she was popularly known. Shaz was passionate about human rights, social equality and social justice. She passed away in 2012, but her legacy will live on through the scholarship and its recipients as they are inspired to pursue their dreams with passion and contribute.