Written by Jacqueline Su | Images as credited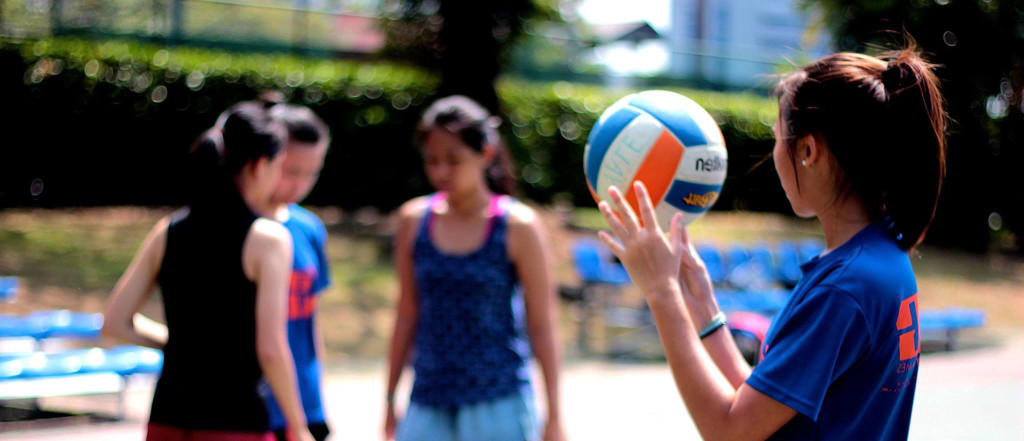 Image by YNC Photography Club
Over the past academic year, Yale-NUS' athletic programmes have seen much growth. Students are provided with opportunities to participate in competitive sports and recreational activities through the Athletics Department, which is part of the Office of the Dean of Students. The past academic year has brought an impressive set of triumphs and opportunities for our teams.
In November 2014, the Yale-NUS Men's Basketball team headed to Shanghai, China, as part of a Yale-NUS student exchange with NYU Shanghai. The students competed in a friendly game against the NYU Shanghai team. Yale-NUS won the match, their first game against another college, bringing home a trophy after a suspenseful game.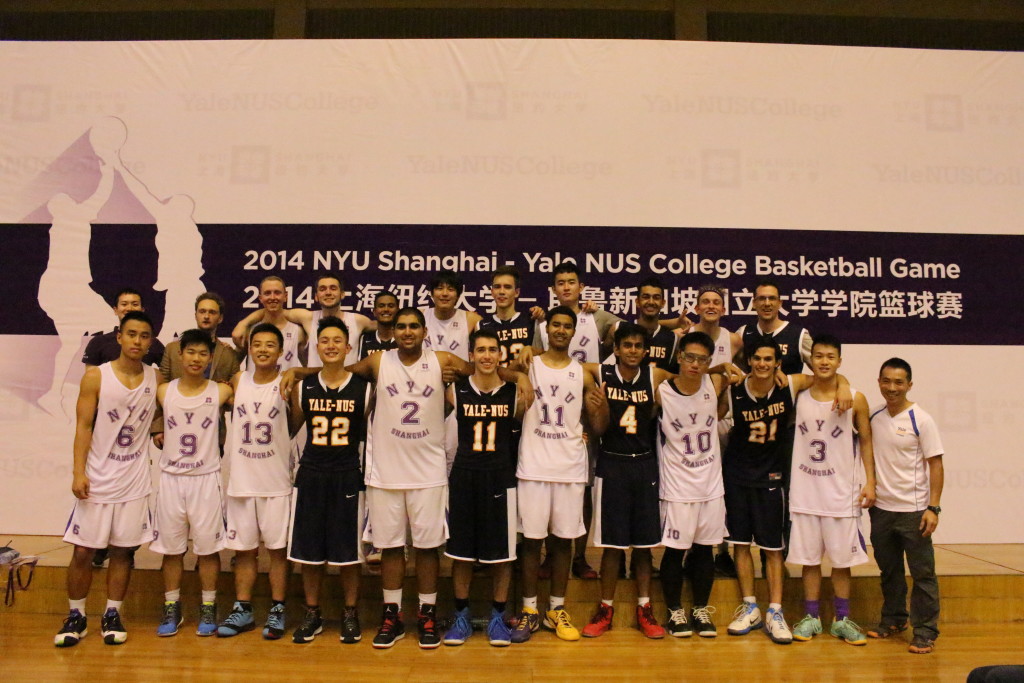 Group shot taken at the NYU Shanghai and Yale-NUS College basketball game, where the Yale-NUS team emerged victorious. Image by Joyan Tan
Subhas Nair, Class of 2017 and member of the basketball team, said of the visit, "We were very proud to represent the school as ambassadors and as correspondents, to visit NYU Shanghai and later share our experiences with our Yale-NUS community."
Zachary Mahon, another sophomore on the basketball team, also shared, "We all love having fun on the basketball court, but our main priority is representing Yale-NUS in the best possible light – showing others what our school is all about."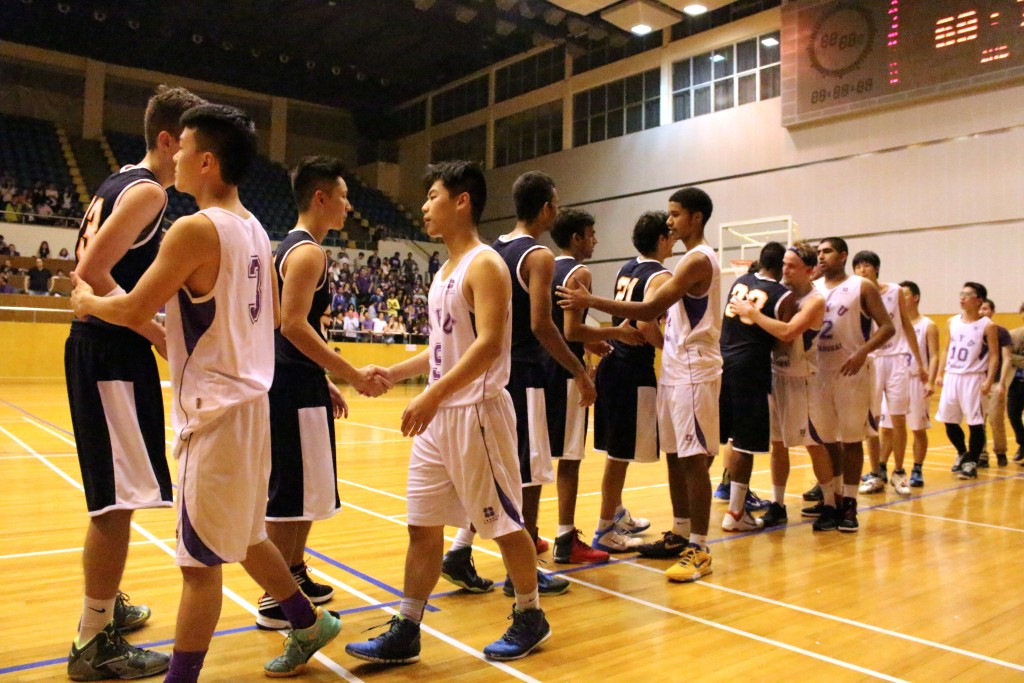 Image by Joyan Tan 
In February this year, Yale-NUS participated in the Inter-Collegiate Games (ICGs) as a residential college in University Town. The ICGs take place annually as a competition between the five colleges in University Town. Yale-NUS took the victory in the tournament, winning with a tally of 46 points after competing in 15 sports.
Yale-NUS took first place in Captain's Ball, women's football, men's and women's basketball, and tennis.
The contract bridge team, which placed second in the tournament, even received lessons from College President Pericles Lewis in gaming strategy.
James Shirvell, the Dean's Fellow who works in Athletics in the Dean of Students Office, noted of the victories, "Sports is a great way of being able to show pride in your school and this was a good step forward in developing the athletics programme here."
He added, "The games were also a great way to reach out and get to know our neighbours better, and we hope to continue building on these relationships."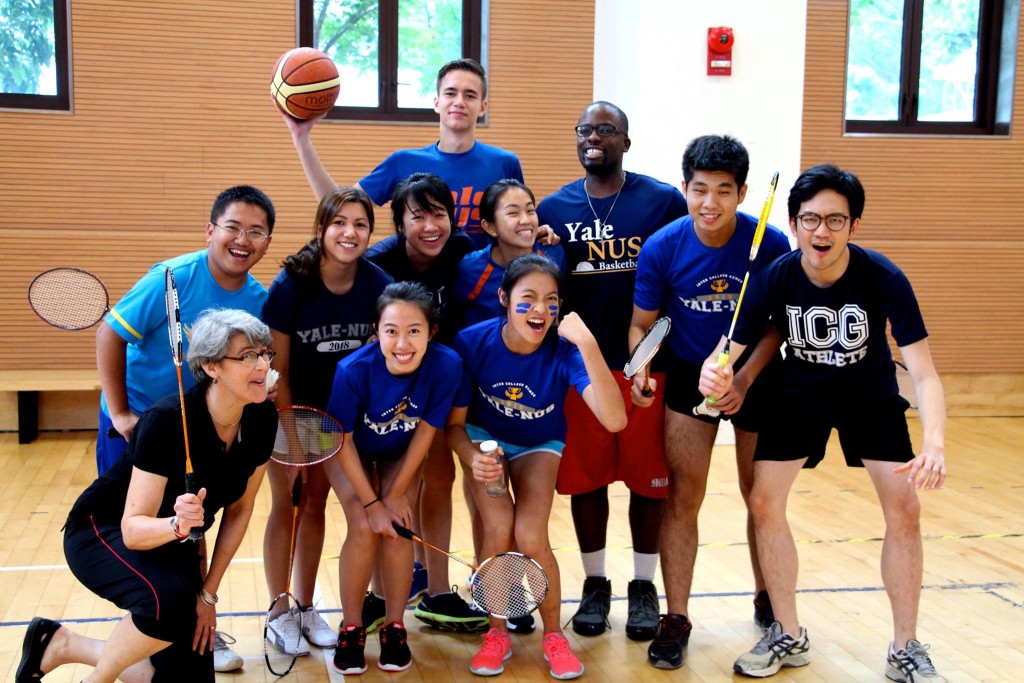 Yale-NUS at the first Inter-Residential College Games. Image by YNC Photography
To help students take full advantage of the athletic opportunities in College, Associate Director (Athletics & Fitness) Wainright Khoo heads the Athletics Department in the Dean of Students Office. He works with James and the Athletics Council, which is made up of students, to provide resources for sports-related activities in Yale-NUS.
In addition, students have organised night cycling rides, overnight camping trips, rock-climbing opportunities, and even a wakeboarding class.
"One reason why our students want sports to be so big is because they see it as a good way to represent our school and get the Yale-NUS name out there," James commented. "I think it's something powerful in developing the identity of the school."