Written by Elena Owyong | Image from Yale-NUS Design and Construction team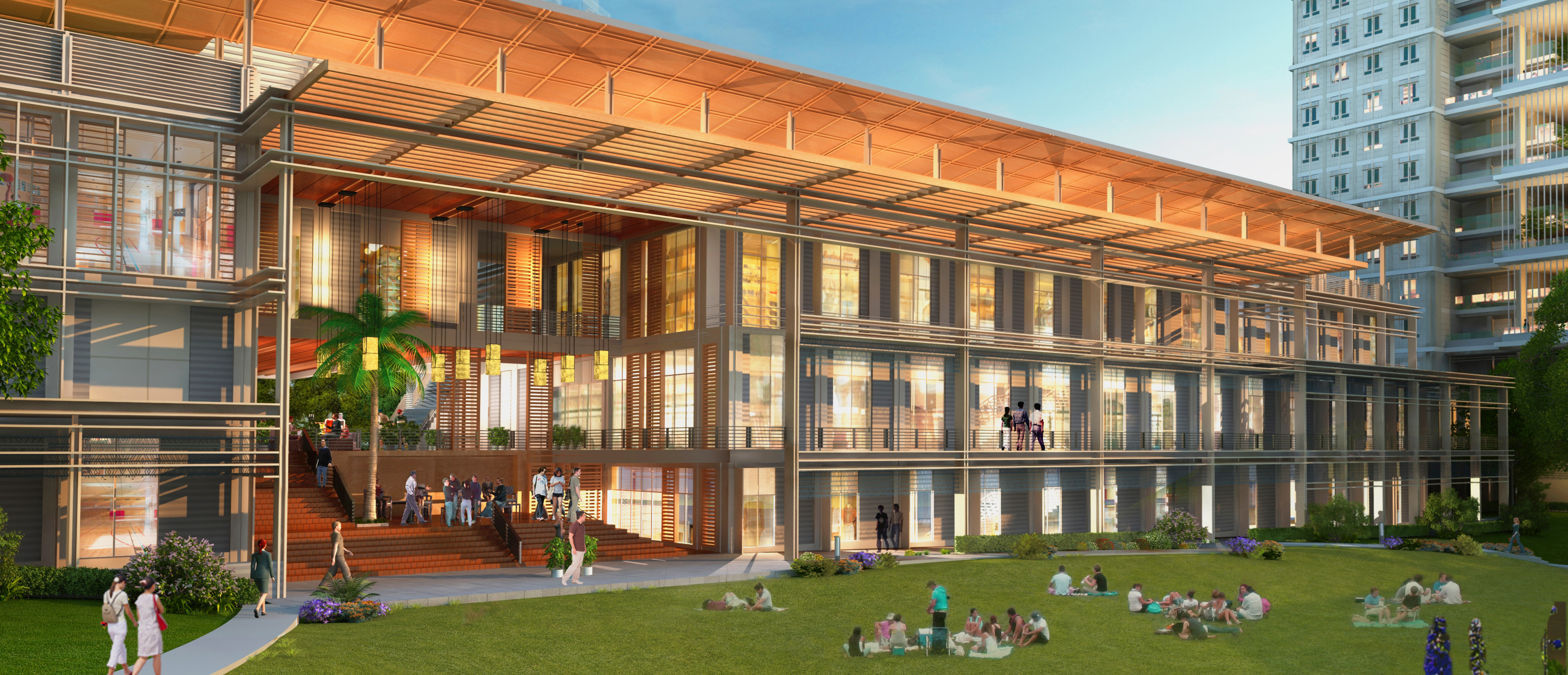 Mr Tan Kok Hiang, Principal Director of Forum Architects Pte Ltd, received the Designer of the Year Award from President Tony Tan Keng Yam at the President's Design Awards ceremony at the Istana on 25 November 2014.
Forum Architects, together with Pelli Clarke Pelli of New Haven, United States, is responsible for the design of Yale-NUS College's new campus, located next to NUS University Town. Their exemplary efforts in integrating green building and landscaping design at the new campus have helped the College garner the Landscape Excellence Assessment Framework (LEAF) certification in August 2014 and the Green Mark Platinum Award in May 2013.
In its ninth year, the President's Design Award is Singapore's highest honour accorded to designers and designs from all design disciplines. The award is administered by the DesignSingapore Council of the Ministry of Communications and Information, and the Urban Redevelopment Authority. 16 jurors from nine countries, including Singapore, assessed 133 eligible nominations before making the final cut.
Having bagged the most prestigious of Singapore's design awards, Mr Tan said: "I want to continue looking for openings and opportunities. Architecture is so much more than just space. It's also about influencing people's attitudes and lives, and always in relation to harmonious living."
Award jurors noted that Mr Tan is "one of the most versatile architects in Singapore" who is able to consistently create outstanding building designs that relate very well to their surrounding contexts.  They also commended him for being an active member of the architecture fraternity and for being dedicated to grooming the next generation of architects through his involvement in the local universities.
This is not the first time Mr Tan has been recognised for his outstanding work.
An architecture graduate from the National University of Singapore, Mr Tan has received more than 30 awards, including the Chicago Athenaeum International Architecture Award in 2008 and 2010, the URA Architectural Heritage Awards in 2007, and two nominations and an honourable mention in the President's Design Awards in 2007.
He has worked on a wide range of projects from master planning, healthcare, institutional, residential, commercial, hospitality to religious buildings. Mr Tan's proudest projects include the Assyafaah Mosque in Singapore which has received multiple awards both locally and internationally, as well as the Singapore Chancery in Manila, Philippines which incorporated the landscaping in the functional building to reflect Singapore's positioning as a garden city.
Yale-NUS College's new campus is envisioned as a learning landscape which extends learning beyond the classroom. With open spaces that provide opportunities for students to explore their varied interests, as well as shared spaces for informal connections and conversation, the campus design reflects the openness, energy and optimism of the College's curriculum.
Due to be officially opened in October 2015, the new campus will have three residential colleges (RCs), dining halls, faculty apartments and 1,000 student rooms. Students can also look forward to facilities such as lecture theatres, science laboratories, a library, art and dance studios, a black box theatre and a performance hall.