Written by Kelly Tan | Image provided by Sanjana Tadepalli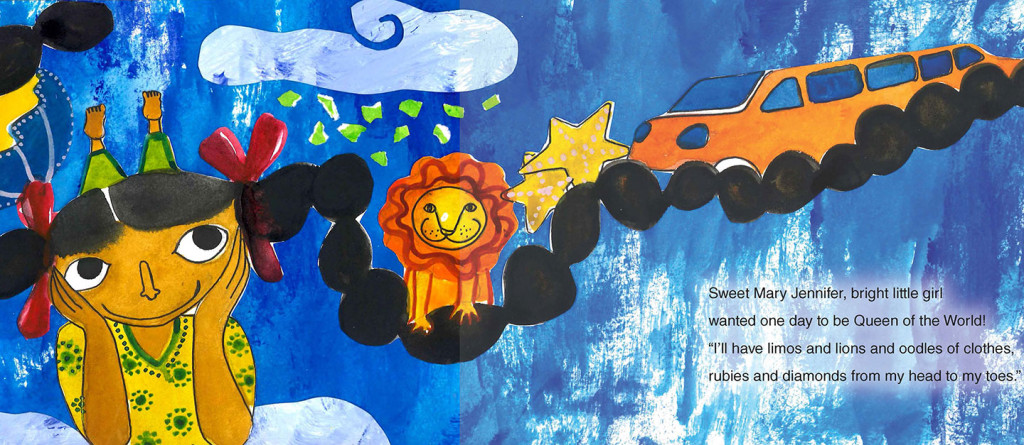 What would you do if you discovered that you have been made the hero in a storybook? You would definitely want to finish up the entire book and find out how the story would end!
This was exactly what Yale-NUS student Sanjana Tadepalli was counting on when she came up with the brilliant idea of putting young readers into the stories that they were reading, just so that children can discover the joy of reading. Called "Storybook Me", the reading program kickstarted by Sanjana has a very noble mission: to encourage underprivileged children to read more. The program publishes personalised books which not only aim to pique children's interest in reading; they also contribute to building the children's self-esteem and sense of self-importance.
Sanjana's entrepreneurial foray earned tremendous support from her parents.  As a matter of fact, Sanjana shared that it was her parents who planted the seeds of "Storybook Me" when they presented her with a personalised storybook when she was a child growing up in Bangalore. But Storybook Me is just the beginning of something bigger: the driven student sees herself working full time in a social organisation one day, playing a role in improving the lives of underprivileged children.
Meanwhile, Sanjana shares her thoughts, passions and upcoming plans with us.
What inspired you to start this project?
I've always been interested in social work. After years of working, interning and volunteering with other NGOs and social development organisations, I decided that I wanted to start my own project. I began to think seriously about how I could give back personally, and after lots of soul searching and poor ideas, I came up with Storybook Me. My parents had made me my own personalised book when I was a child, and I was trying to think of ways to do the same so I could encourage children to read more. So it really was just a matter of connecting the dots.
While working with underprivileged children, I realised that although many are literate, very few like to read, and even fewer read of their own volition. I believe that more reading will automatically translate into better learning opportunities for them, and more importantly lead to a broadening of perspective.
I decided to launch my pilot project in an NGO – Ashwini Charitable Trust (ACT) where I had volunteered previously. They work with children of all ages from disadvantaged backgrounds and were able to advise me on the best way to approach the project. I wanted to reach out to children who already had a foundation in reading. I also had a lot of support from my parents, my mentors and my family. Storybook Me ran a reading program with ACT and then also made storybooks for the children there. I spent three hours every week volunteering directly with the children and many more, amassing and coordinating a volunteer base, editing the stories and publishing the final books.
What were the challenges in the process?
I think the fact that it was my own project and that I was not accountable to anyone else made it very challenging. There was no one to remind me if I missed a deadline, for example, and that demanded a different kind of discipline that had not been required of me before. The project received attention on social media very quickly, and the quality and number of applications we received for the writer and illustrator positions were far above what I had expected (a writer and an illustrator are paired with each child to develop the storybook). It made the whole project very big very fast. I closed the pilot project just before coming to Yale-NUS, and it has taken me a couple of months to think about how to expand Storybook Me now that I live outside India. Our pilot project had very low cost, and I was able to raise the money from a couple of private contributors, but I will require a lot of funding to execute my future plans for Storybook Me.
How was the response to the project and what have you learnt?
The results of the project were far better than I could have ever imagined. The quality of the books, for example, was much higher than what I expected – a direct result of the talents of our volunteers. The illustrations really blew me away. But, as always, there is room for learning and improvement. I am surer of myself now that I have already executed a large project, and that considerably changes my approach.
I may have started Storybook Me, but whatever little measure of success we have garnered is a result of the hard work and dedication of the 50 volunteers who worked on the project as writers, illustrators, editors and reading volunteers, not to mention the people who worked as design and administrative staff. They were all willing to commit time and effort to support the big idea of some child they didn't know – and for that I will be eternally grateful. Now that I am at Yale-NUS, there has been some interest and a fellow classmate, Maria Camila Posse Gaez, has come on board. The Centre of International and Professional Experience (CIPE) at Yale-NUS is also advising me on the best way to run a publicity campaign for my next project.
What are your plans for the next project?
I am hoping to run a small project towards the end of the year as a sort of pilot for the new, sustainable long-term model we are working on. The aim is to build Storybook Me such that we can reach more children with our future projects. A publicity and fund-raising campaign is in the works and I look forward to more support from the community!
Click here to read a news report in The New Indian Express on the project and here to watch a clip of Sanjana's interview with Indian media outlet, Freedom Struggles.