By Daryl Yang | Images provided by NUS Development Office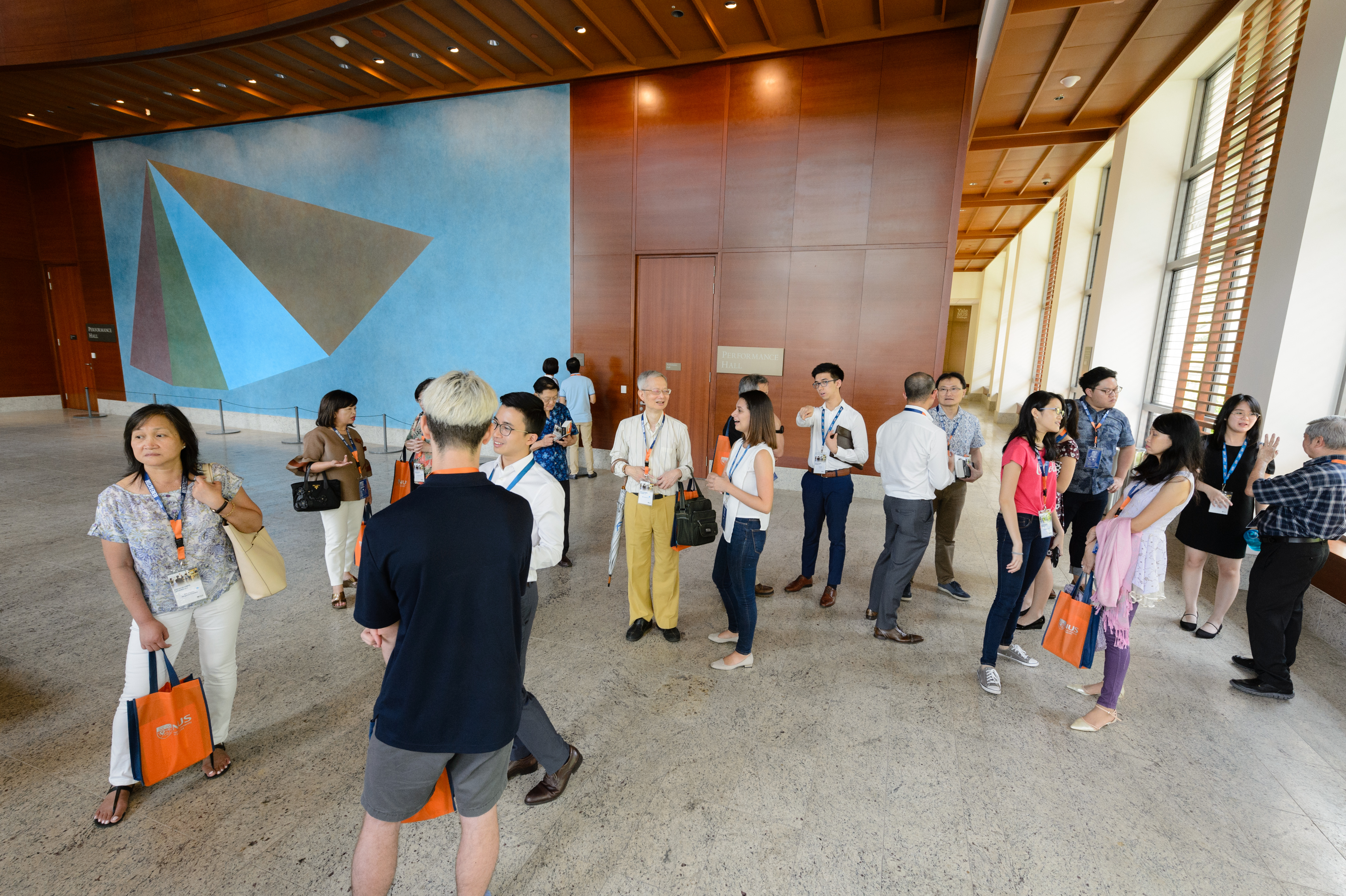 Yale-NUS students are afforded a wide range of unique opportunities in their pursuit of knowledge, and this is made possible through the generous support of donors and benefactors of the College.
On 25 and 26 August 2017, the National University of Singapore (NUS) played host to some of these individuals, who have been ardent patrons of both Yale-NUS and NUS, at the Benefactor Campus Experience 2017. The event, which is currently in its second year, sought to offer donors an opportunity to experience how their gifts support and impact students, both inside and outside the classroom.
Over the two days, participants were invited to attend classes led by various faculty members, including two from Yale-NUS, to experience classes taught in a small and intimate setting – one of the unique features of a Yale-NUS education.
Assistant Professor of Social Sciences (Psychology) Christopher Asplund conducted a session titled 'Predicting Behaviours, Reading Minds and Understanding Ourselves' to introduce functional neuroimaging and its promises and perils to attendees.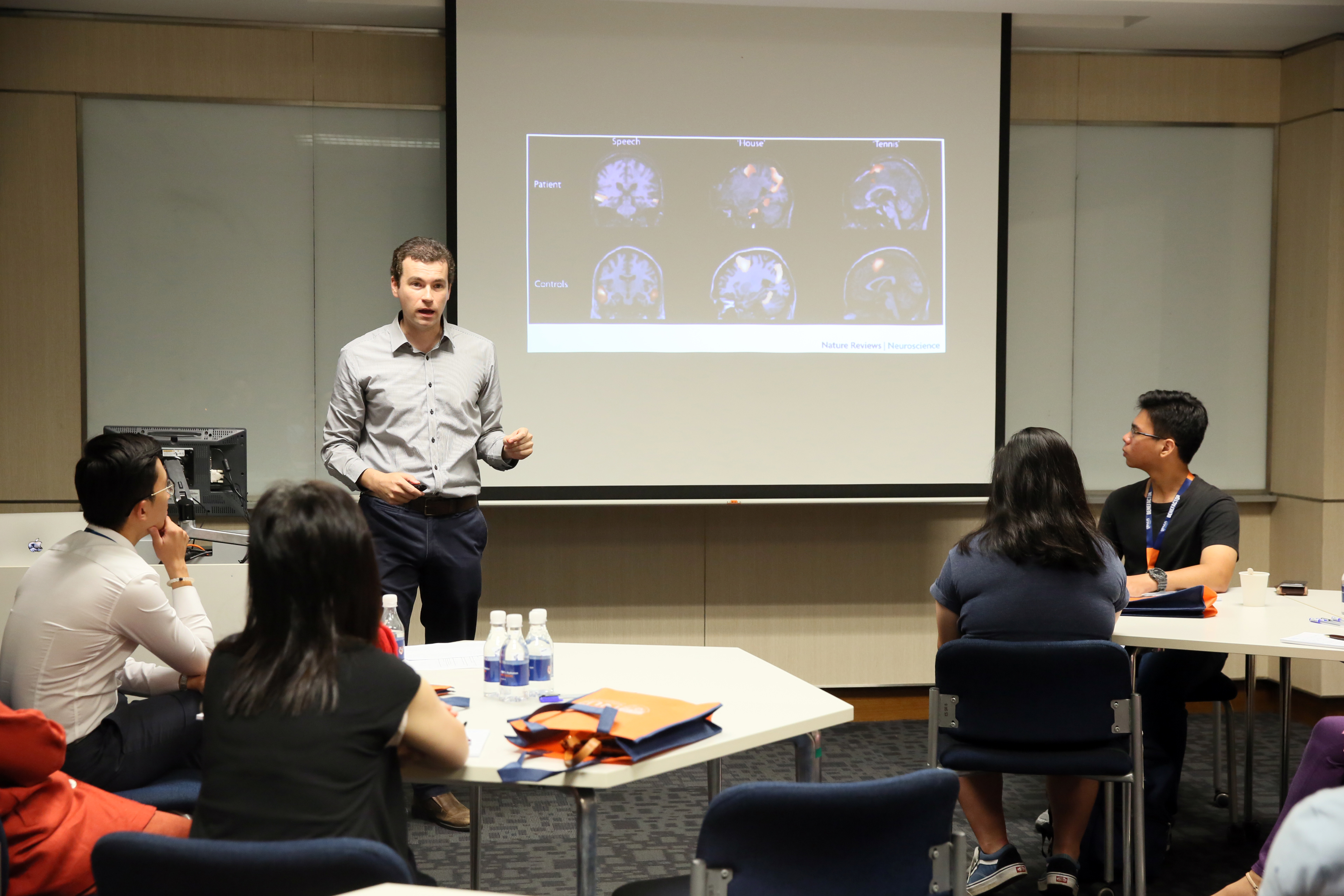 Meanwhile, Divisional Director and Professor of Humanities (Literature) Rajeev Patke taught a class on the Ramayana, one of two ancient Indian epics. A text familiar to all Yale-NUS students, the Ramayana has been taught every year during Literature & Humanities classes, as part of the Common Curriculum, a series of multidisciplinary classes that all Yale-NUS students take in their first two years at the College, which span the Humanities, Science and Social Sciences.
In his class, Professor Patke shared how the Ramayana should not be understood merely as an ancient text, but appreciated for its long-lasting influence on society today in not just India, but also across South and Southeast Asia.
For instance, he highlighted how the Kecak Fire Dance, which most visitors to Bali, Indonesia would have watched, was a performance based on a chapter in the Ramayana involving Hanuman, the monkey demi-god who set fire to the city of Lanka, where Sita, the wife of his brethren Rama, was imprisoned by the demon Ravana. This helped to demonstrate the continued relevance of such ancient texts to the world today.
Other classes were also conducted by NUS faculty, such as a seminar on data science by NUS Tan Chin Tuan Centennial Professor of Science Shen Zuowei.
Another highlight of the event was a campus tour, led by two groups of Yale-NUS students. The students brought donors around Yale-NUS to have a taste of campus life, showcasing its three residential colleges, arts spaces and various other facilities.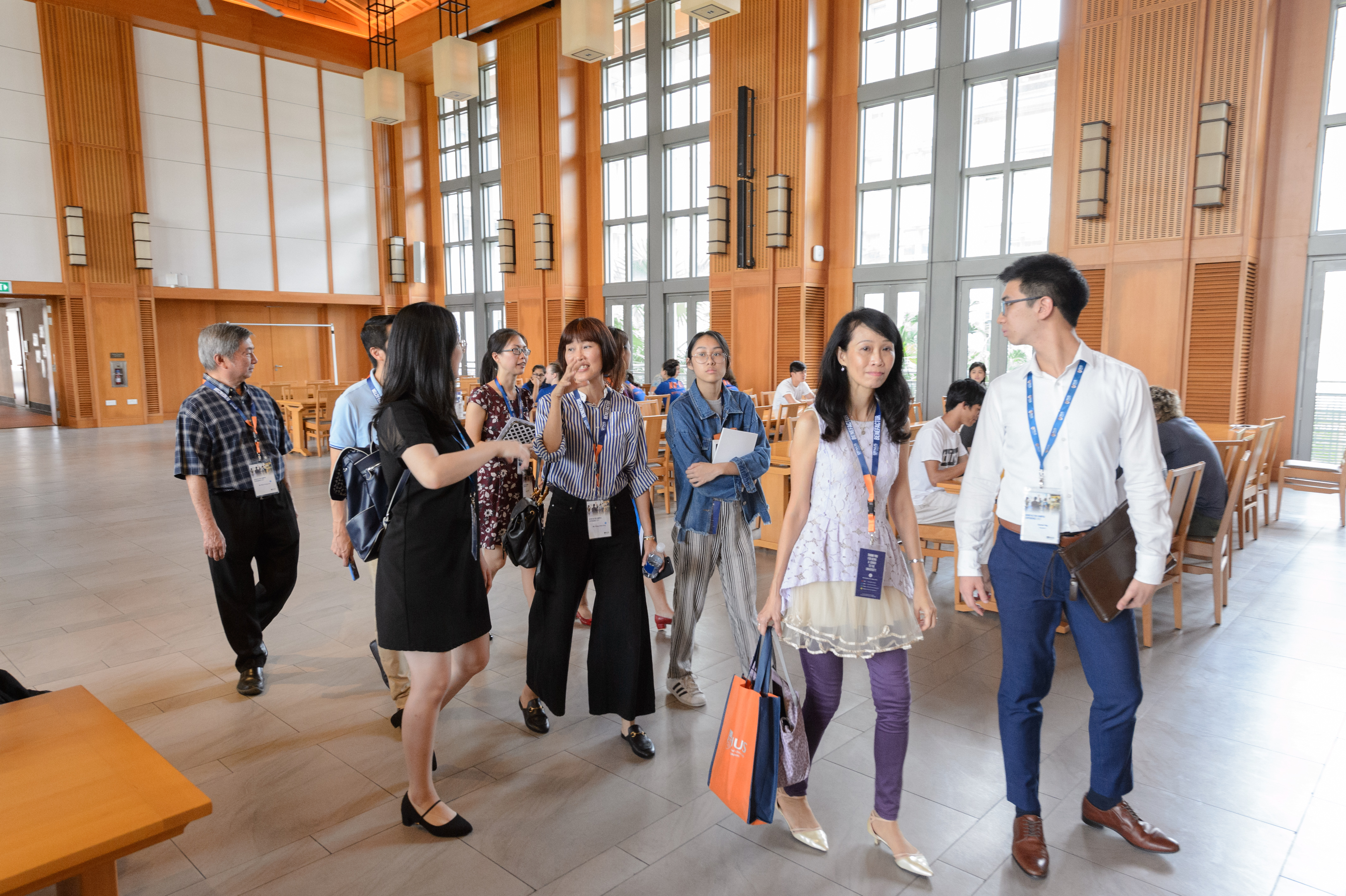 One such student was Santander Scholarship recipient Rebeca Salazar (Class of 2019), a History major who hails from El Salvador. Something that Rebeca enjoyed sharing with the donors during the tour was why she decided to attend college at Yale-NUS in Singapore: to live and study in a new country and continent and to read and learn from what is best from all corners of the world.
"I think people always get a bit surprised about why I decided to come and study in Singapore," Rebeca said. "When I tell them I come from El Salvador but was very set on wanting to study in Asia since I was in high school, most of them would look puzzled. Someone even straightforwardly asked why I did not go to the United States, as if that was a more obvious choice. I don't think people fully appreciate what Singapore can offer to the world yet."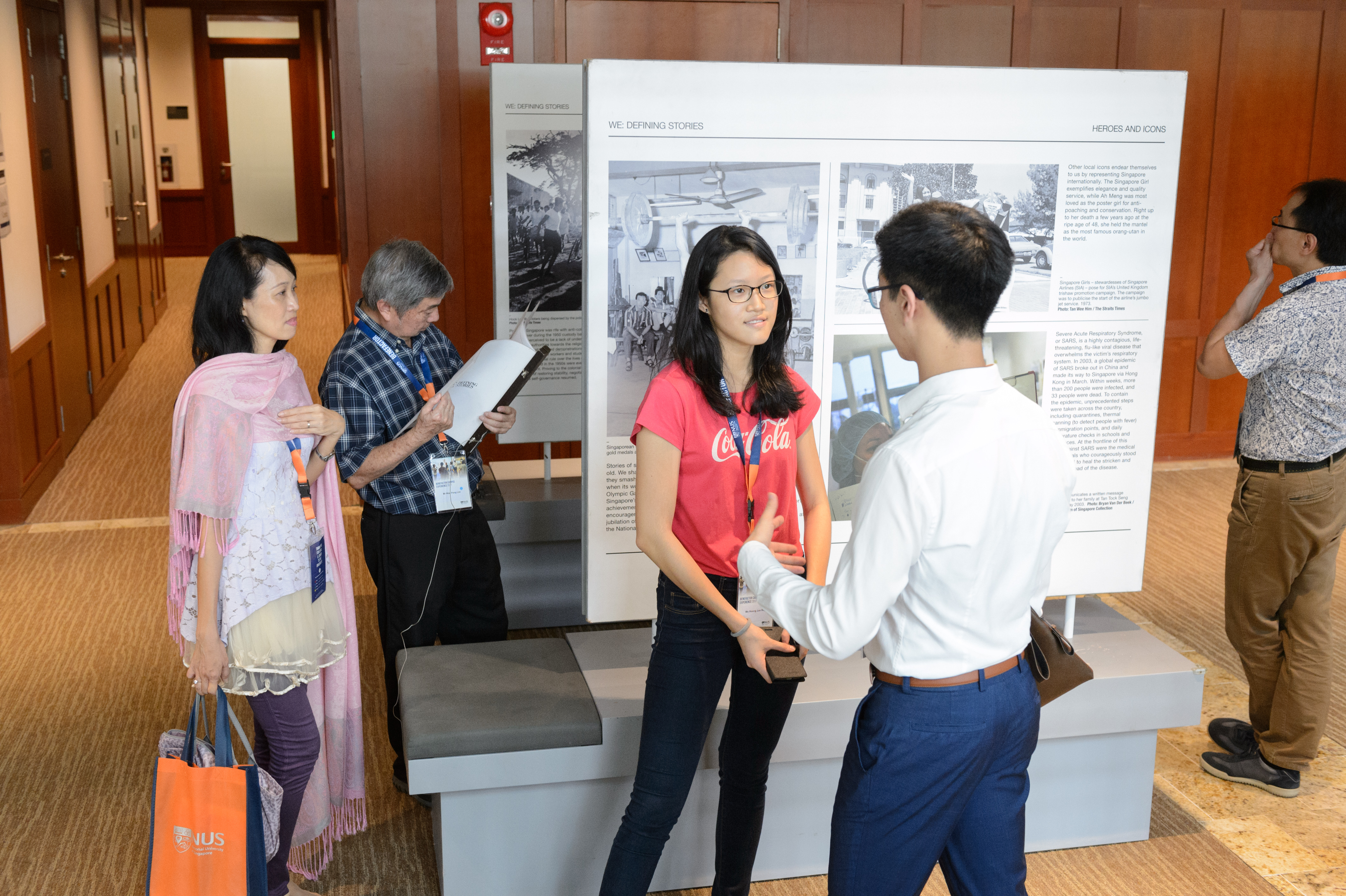 For Mr Hoong Yik Luen, who attended the event with his wife and daughters, what surprised him most was the balance that students had at Yale-NUS and the diversity of classes that was offered.
"I like the balance in terms of the type of exposure that the students have to different areas, such as arts, sciences and residential living," he noted.
"I was also surprised that there were quite a number of science courses offered at Yale-NUS, as I thought the College mainly offered arts courses since it is a liberal arts college," he added.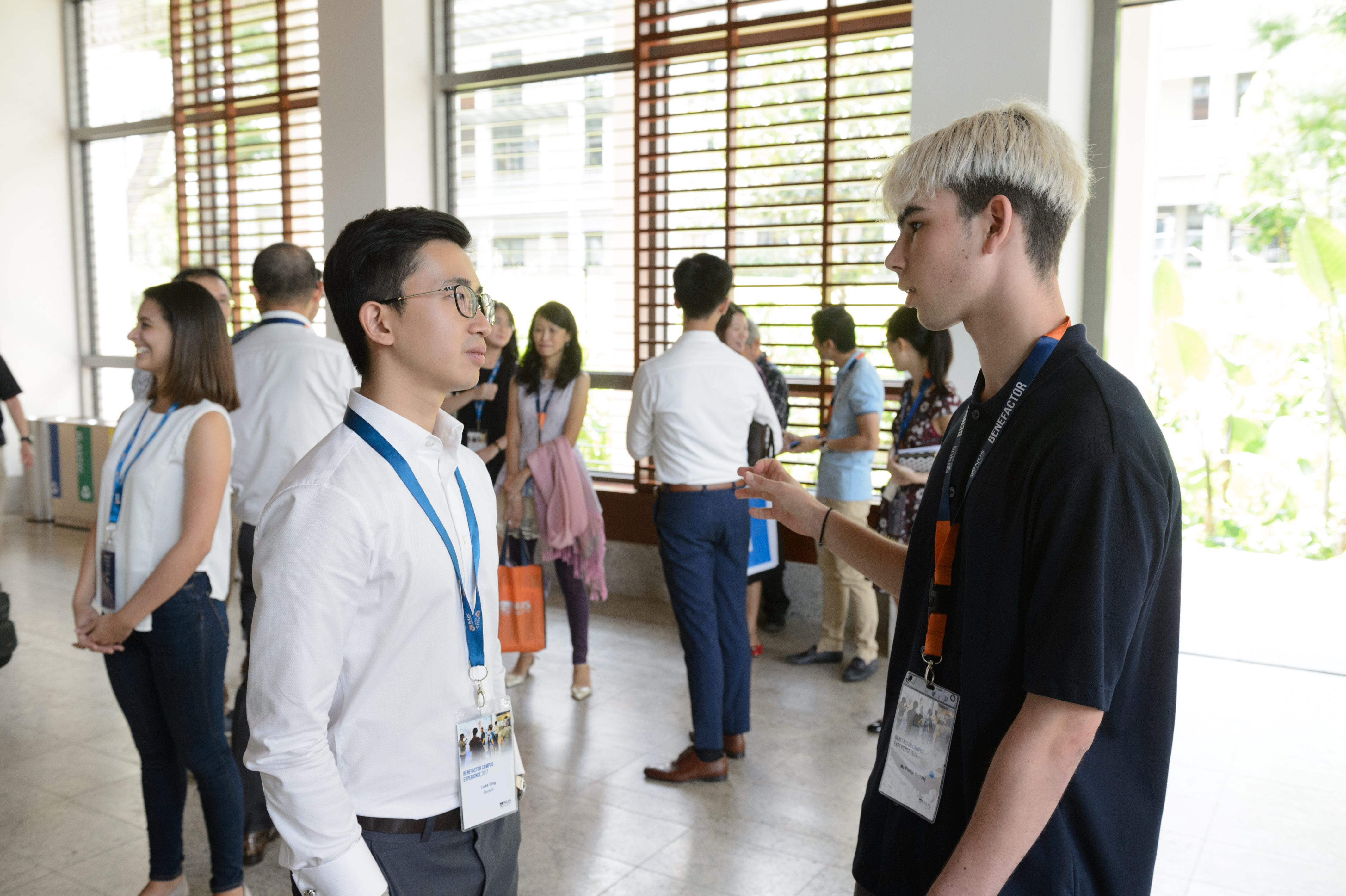 Apart from a tour of the Yale-NUS campus, donors were also invited to visit other NUS faculties, such as the NUS Centre for Healthcare Simulation and the Yong Siew Toh Conservatory of Music.
The event culminated in an appreciation lunch hosted by NUS Provost and President-Designate, Professor Tan Eng Chye. Attendees were also invited to participate in two post-lunch workshops on batik painting and Chinese seal engraving, organised by the NUS Museum.