By Serena Quay | Image provided by the Schenker family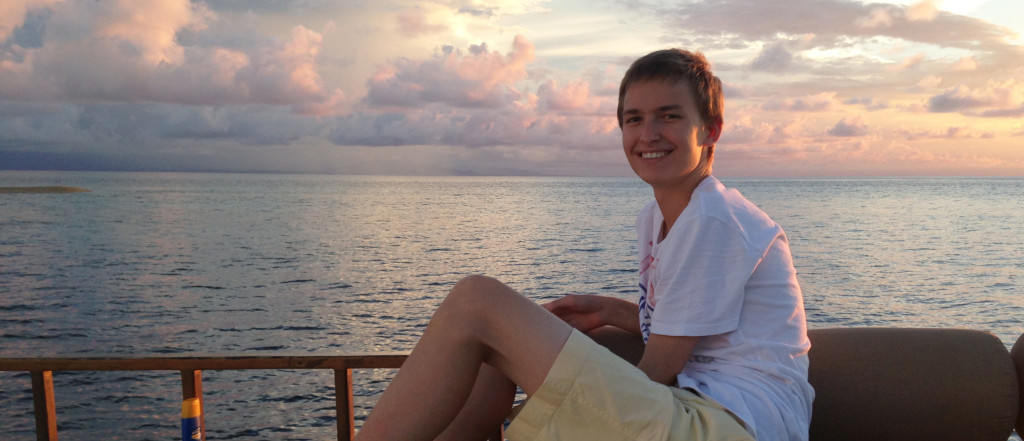 Many at Yale-NUS call the little island of Singapore their home, including those who hail from far away. Singapore is seen as a perfect haven – a combination of urbanisation and multicultural traditions. This was particularly true for a young boy named Tizian Schenker (in photo), who called Singapore home for several years.
Originally from Switzerland, Singapore was where Tizian probably spent the "happiest time of his life", according to his family. In memory of this, Tizian's family has established the Tizian Schenker Scholarship, named after this outstanding youth who passed away on 1 January 2016, just three days shy of his 21st birthday. The family also intends to continue supporting the scholarship indefinitely. Such support from the community will help ensure that deserving students have the opportunity of a Yale-NUS education in spite of financial constraints. The scholarship was launched this academic year with the support of friends of the family and has already benefited its first recipient.
From a young age, Tizian was excited to learn about and explore his environment. A bright child, he eagerly picked up writing in Chinese, his favourite subject in pre-school, and was also extremely keen on outdoor sports.
He also honed other skills such as drawing, drums and piano, but he was particularly interested in using technology. Along with his brother Constantin, Tizian was passionate about exploring the Internet from a young age, eventually becoming particularly proficient in locating and organising web content in an efficient and systematic manner.
Tizian was known to be warm and friendly, easily charming others with his smile. To his parents, however, his best characteristics were his kind heart and firm commitment to ethics.
"He was uncompromisingly upright and honest and thoroughly ethical," said his family. "He was a good sport, always ready to help and had a great sense of humour. He had a very friendly and generous nature."
With wisdom beyond his years and an open, inquiring spirit, Tizian's curiosity eventually led him to learn about the programme at Yale-NUS College, a new liberal arts and sciences college in Singapore, and he had shared with his family his aspirations to enroll in Yale-NUS. The College features a unique holistic model of education that integrates the best of Western and Asian intellectual traditions through a broad-based, multidisciplinary curriculum.
"Tizian studied the online information about Yale-NUS and liked the concept, which he thought was exceptional; it was one of the few schools that really interested him," his family explained.
Each year, a student will be awarded the merit-based Tizian Schenker Scholarship. Through the scholarship, Tizian's parents and his brother Constantin hope that other similarly eager learners will benefit from Yale-NUS' unique pedagogy, and this will help further his legacy of curiosity.