By Daryl Yang | Images as credited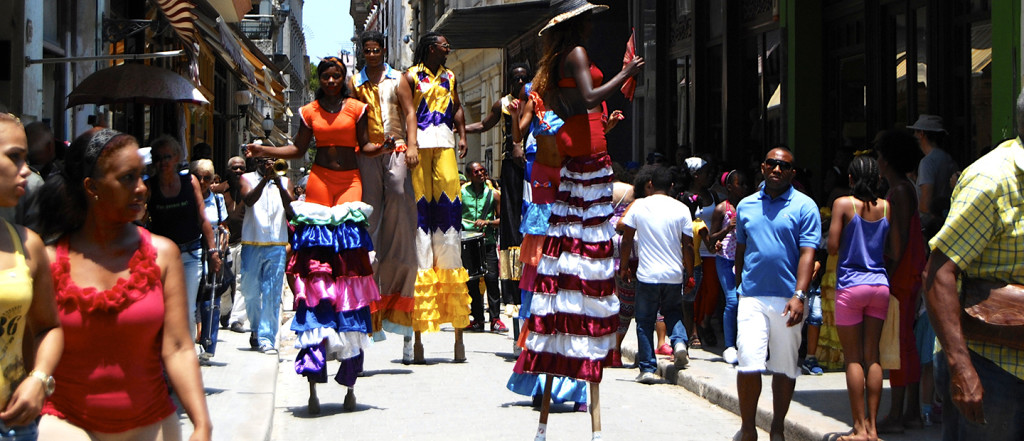 Street Performance at Old Havana. Image by Nguyen Xuan Ngoc Hoa
From 13 to 30 May 2016, a group of Yale-NUS students visited the Caribbean island nation of Cuba for a two-week Learning Across Boundaries (LAB) trip. The students visited Havana and its surrounding area to gain a sense of the country's past and recent history, the challenges the country has faced under socialism, and how it is adapting to the new reality.
Led by Dr Eduardo Lage-Otero from the Humanities Division, the trip combined history, art, architecture, politics, religions and nature, providing a rich multidisciplinary experience to students. Herman Lim (Class of 2018) was particularly drawn to the broad scope that the trip covered.
"We had the opportunity to explore the numerous intersections between philosophy and political thought (particularly that of Marxism, which all students read and discuss as part of Modern Social Thought), environmental conservation (which would have resonated with students who had done Foundations of Science, and the impact of the current age of the Anthropocene), history (including topics such as slavery and colonialism) and the arts – written, visual and performative – and its impact and influence on society."
Places that students visited included politically significant locations such as Museo de la Revolución, cultural spaces such as the Fabrica de Arte Cubano and natural sites such as the Playa Giron, which Regina Ng (Class of 2018) found most striking for its historical role in the Bay of Pigs Invasion.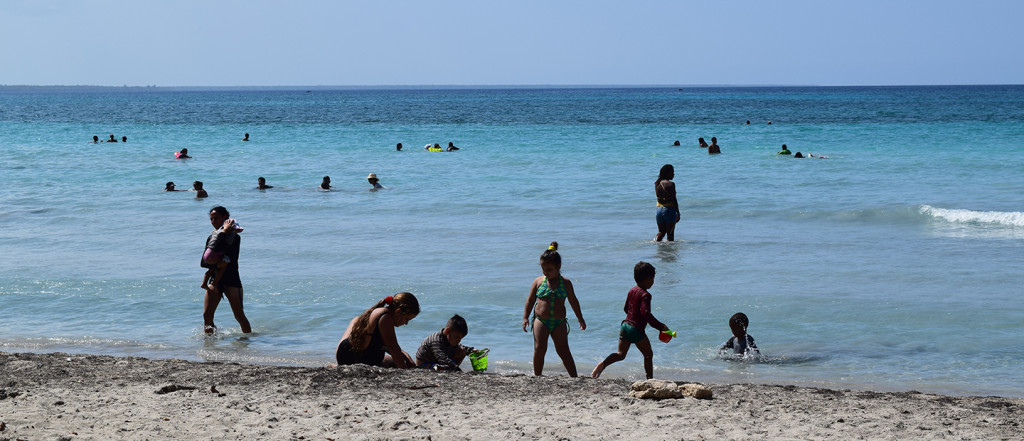 Image of Playa Giron by Gabriel Lim.
"Playa Giron is a very beautiful place with its soft white sand and invitingly clear blue waters. It was ironic and interesting to look out onto that picturesque horizon and blissful shores to imagine that it was once upon a time the setting for such drama, disappointment and embarrassment."
Tinesh Indrarajah (Class of 2017), who is majoring in History, was inspired to learn more about Cuba from his intellectual engagement with the African diaspora in an Afro-Latin America class he had taken while on exchange to Pomona College.
"For my capstone project, I am interested in exploring how the Indian diaspora was represented in the nationalist discourses of Malaysia and Singapore within the time period of 1955-1965. The notion of how "blackness" as an identity can shift depending on specific historical and cultural contexts fascinated me, and I sought to witness how race politics were played out in Cuba."
Students also conceptualised and carried out research projects on any topic of interest that struck them as they learned about the country and its history. For instance, Gabriel Lim (Class of 2019) worked with Herman on a film titled Adaptations about the rising maker movement in Cuba, which was a response towards the blockade imposed by the US.
"The lack of imported material prompted Cubans to work their way around different uses of household materials to go about their daily life. Herman also wanted to look at how religion has changed and responded towards the political climate of the country. We decided to broaden our focus to look at how different groups of people in Cuba adapt within their society, be it their practices or daily life."
On takeaways from the trip, Regina shared that it was Cuba's testimony of socialism against the dominance of capitalism.
"Education and healthcare is free for all, and this has had tremendous effects on the population. For instance, Cuba's literacy rate is higher than Singapore's. Sponsored education has sparked a genuine quest for self-discovery and thirst for knowledge that we caught a glimpse of in the Cubans we met. With the financial load off their minds, their academic journeys spanned all the way to masters and doctorates."
For Herman, the trip helped to dispel preconceived notions that he would find "the face of communism" in Cuba, and encounter people who will be vastly different from himself in many ways.
"In reality, these preconceived notions could not be further from the truth. Cubans do not 'espouse' communism in as much as we 'espouse' capitalism: they are individuals with the same everyday concerns, desires and dreams that we are all too familiar with in our lives," he reflected.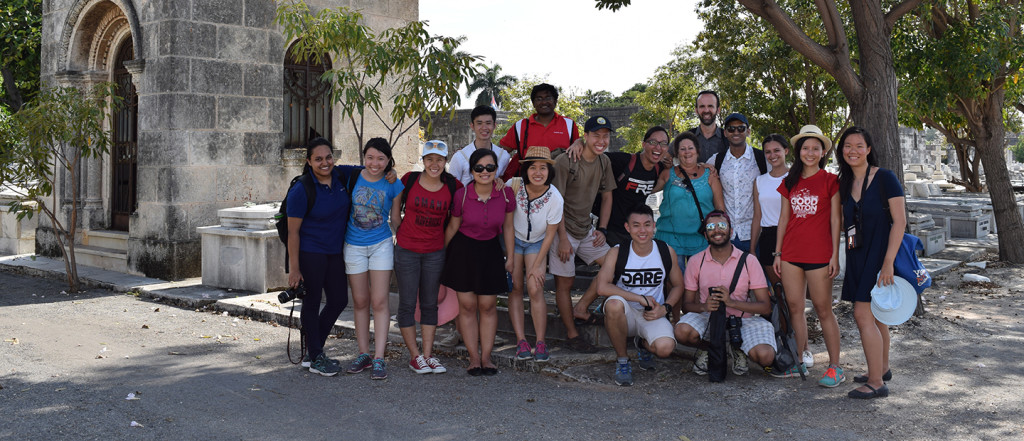 Dr Eduardo Lage-Otero and Yale-NUS students at Necrópolis de Cristóbal Colón (Colon Cemetery), the largest cemetery in Cuba. Image by Pogaru Saisrikar
The LAB programme is developed by the Yale-NUS Centre for International & Professional Experience (CIPE) in collaboration with Yale-NUS Faculty. LABs are programmes of short duration that allow faculty to share their scholarship with students outside of the traditional classroom and create an opportunity for students to explore themes of the curriculum in a broader context. Check out the video on the Cuba LAB by Anshul Singhania (Class of 2018).