By Yip Jie Ying (Class of 2019) | Images as Credited
As Yale-NUS College celebrated its inaugural graduation, several prizes were awarded to some members of the Class of 2017 to recognise their outstanding achievements and contributions to the College. Generously supported by various donors, these prizes include awards for non-academic contributions as well as academic excellence.
The College Community/Spirit Awards for the respective residential colleges (RCs) are supported by the Sanger Family Foundation in recognition of community builders in each RC. The inaugural recipients were Sylvia Gan, Christopher Tee and Subhas Nair for Saga, Elm and Cendana College respectively. As members of the Residential Life Task Force and/or College Councils, the trio were actively involved in organising and supporting RC-wide events, as well as in advising underclassmen both formally and informally, among their many other pursuits and commitments.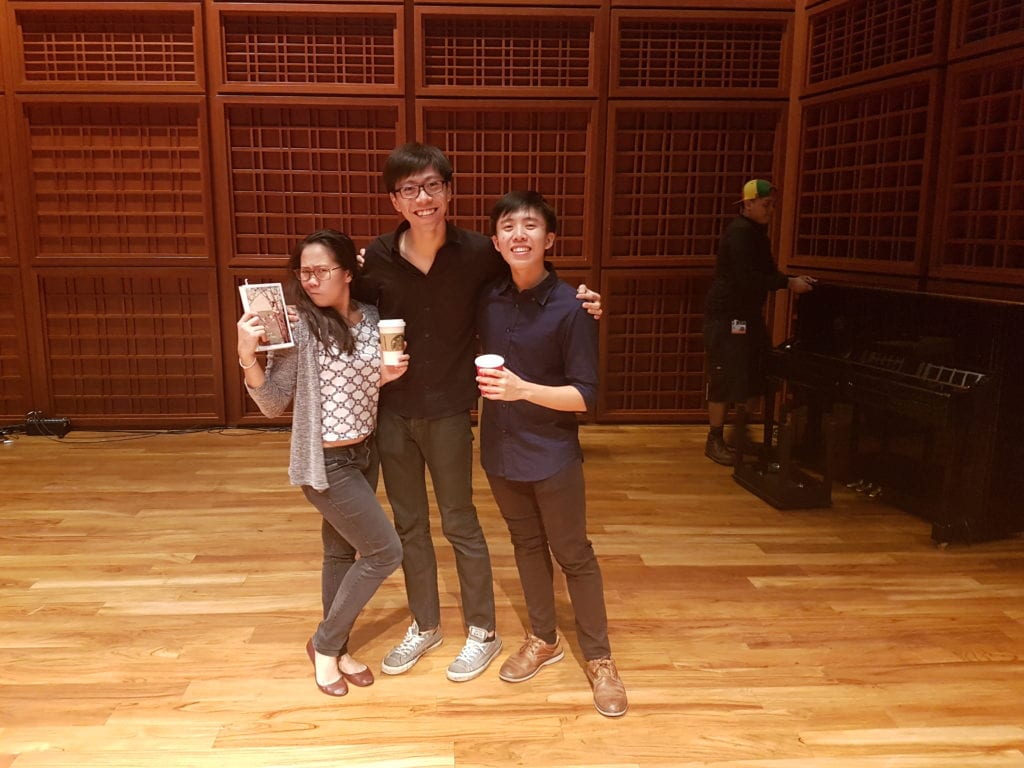 Christopher Tee (middle) directed a skit called "Sure Thing" (starring other Elm college members) at "Shenanigans: Full House", a student concert organised to welcome the Class of 2020 into Yale-NUS. Image provided by Christopher Tee.
"Such an award demonstrates the emphasis we place on developing students holistically. I hope that the residential college programme continues to be that interstitial space that allows for student growth and development to go far beyond the classroom," shared Christopher, who has since returned to Yale-NUS as a Dean's Fellow, where he continues to mentor and support students in their residential life.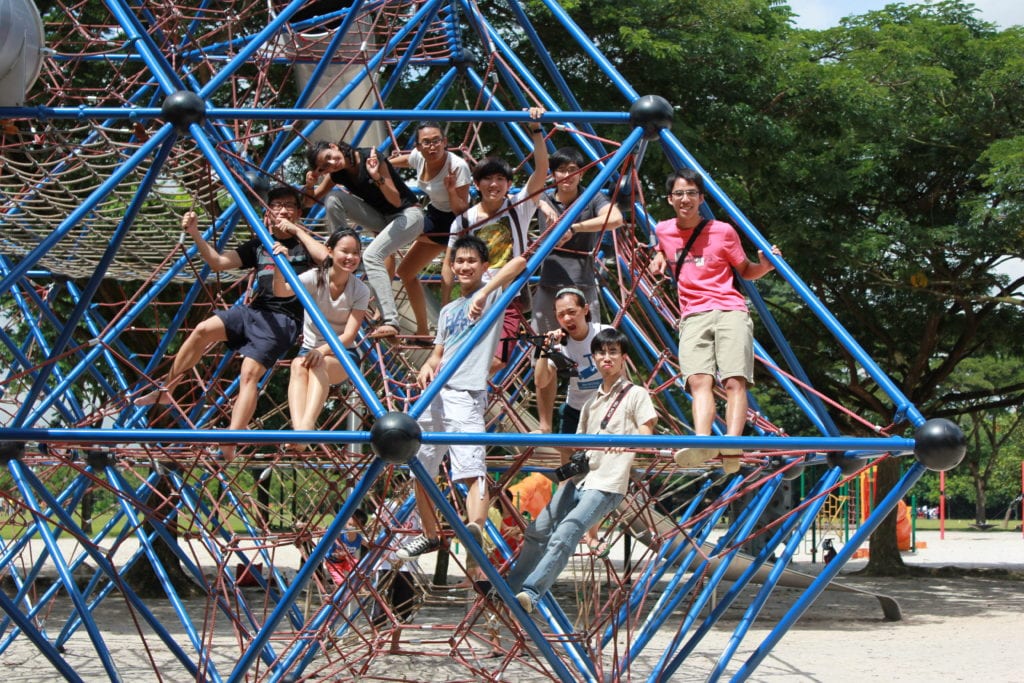 A small gathering of members from the Class of 2017 who got together to produce a short film. Image provided by Benjamin Leong.
Meanwhile, the Class of 2017 Award, made possible by the College's former Executive Vice President (Institutional Affairs) Mrs Doris Sohmen-Pao, is awarded to a student voted by his/her peers as having contributed the most towards Yale-NUS. The recipient, Benjamin Leong, also humbly shared: "I feel that community really can't be reduced to just one person – that's an individual, not a community! Community is really all of us – every person, student, staff and faculty, played a role in making Yale-NUS the way it is."
Another non-academic award presented at the ceremony was the Emerging Young Leader Award, made possible by Mdm Kay Kuok, Chairperson of Yale-NUS Governing Board. The award is given to a student who has made tangible, sustained contributions in tackling a local or global challenge, thereby enhancing the quality of life in their communities. The recipient was Manas Punhani, co-founder of SDI Academy, a social enterprise that empowers low-skilled migrant workers and refugees with language, vocational and computer skills to help them improve their economic prospects. First inspired by 'Migrant Nation' – a Week 7 Learning Across Boundaries programme – the programme has since grown to train thousands of migrant workers through partnerships with Singapore's leading companies in the shipping and construction industries.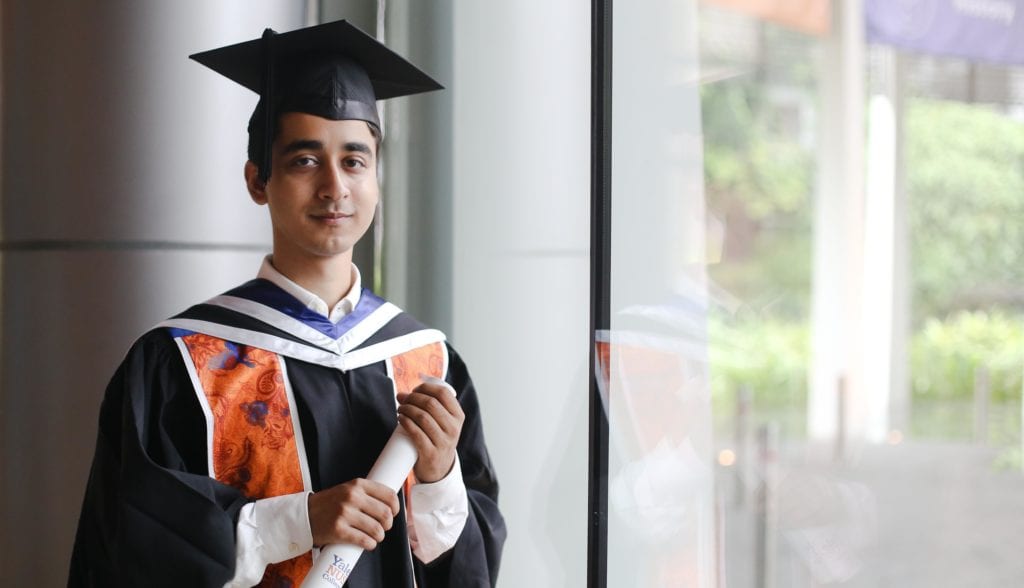 Manas poses for a picture prior to his graduation. Image by Aleithia Low. 
"SDI Academy helped me find a way to use whatever I had learned in school and apply it in a real world setting, to change the status quo and deliver positive impact on the ground," said Manas, who is headed for global management consulting firm Oliver Wyman before joining Yale School of Management's MBA programme in August 2018.
Academic prizes were also given out for the best capstone projects of each major.
Althea Tan received the Tan Sing Meng Prize in Chinese Studies, awarded to the student who produces the most outstanding capstone project on a Chinese or China-related topic. The Prize, supported by Mr Bernard Tan and Ms Angeline Poon, is named in honour of Mr Tan Sing Meng, whose early education in Chinese fuelled his interest in Chinese language, literature and history, which he hoped to extend to future generations of students.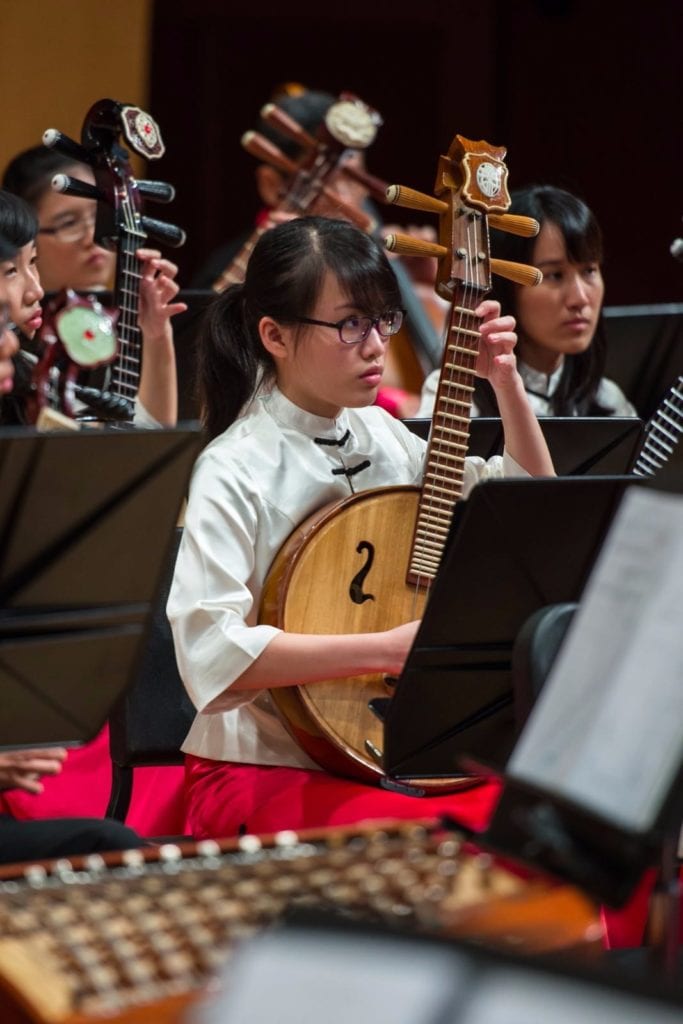 Althea playing in a concert as part of NUS Chinese Orchestra. Image provided by Althea Tan.
Althea's Literature capstone project analysed the Chinese zhiguai genre through the adaptation of a Western literary theory – Vladimir Propp's morphological framework.
"This Prize came at a time when I was considering my postgraduate options. I had not actually given much serious thought to going to graduate school for literature until I knew I had been awarded this Prize," she shared. Althea is considering furthering her studies in Chinese Literature or East Asian Studies.
The Bernard Bate Prize was established in memory of the late Professor Bernard Bate (or "Barney" as he was affectionately known by the Yale-NUS community), a linguistic and sociocultural anthropologist and one of the College's inaugural faculty. The joint recipients of the Prize for the best capstone projects in Anthropology were Ronald Chen and Graham Link, both of whom were deeply inspired by Professor Bate in their early years at Yale-NUS.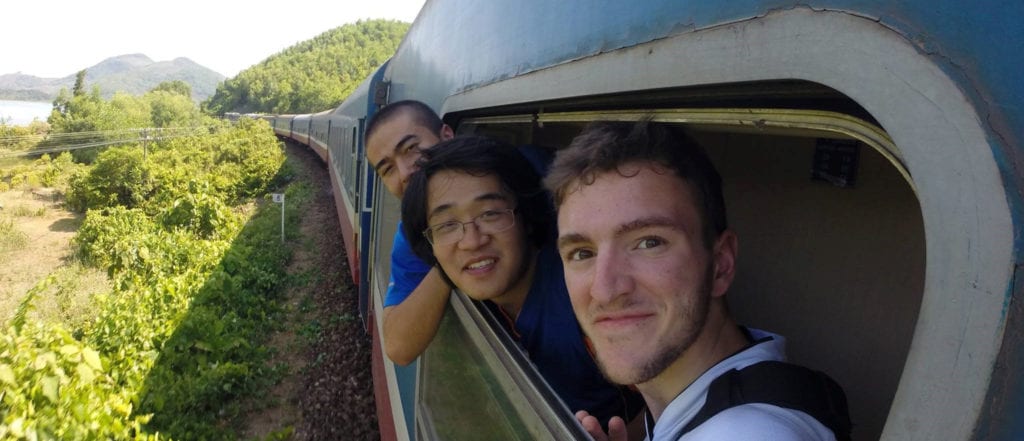 Graham (extreme right) is pictured in Da Nang, Vietnam, during a 16,000-kilometre overland journey from Singapore to London – a Yale-NUS Travel Fellowship he completed in the summer of 2014. Image provided by Graham Link.
"This award means many things to me, but above all it is a reminder of Professor Bate's legacy. To be recognised in his name is the honour of my college journey," Graham shared. Originally intending to major in Life Sciences, Graham's in-depth discussions with Professor Bate over various topics eventually drew him towards the social sciences and eventually saw him declaring his major in Anthropology.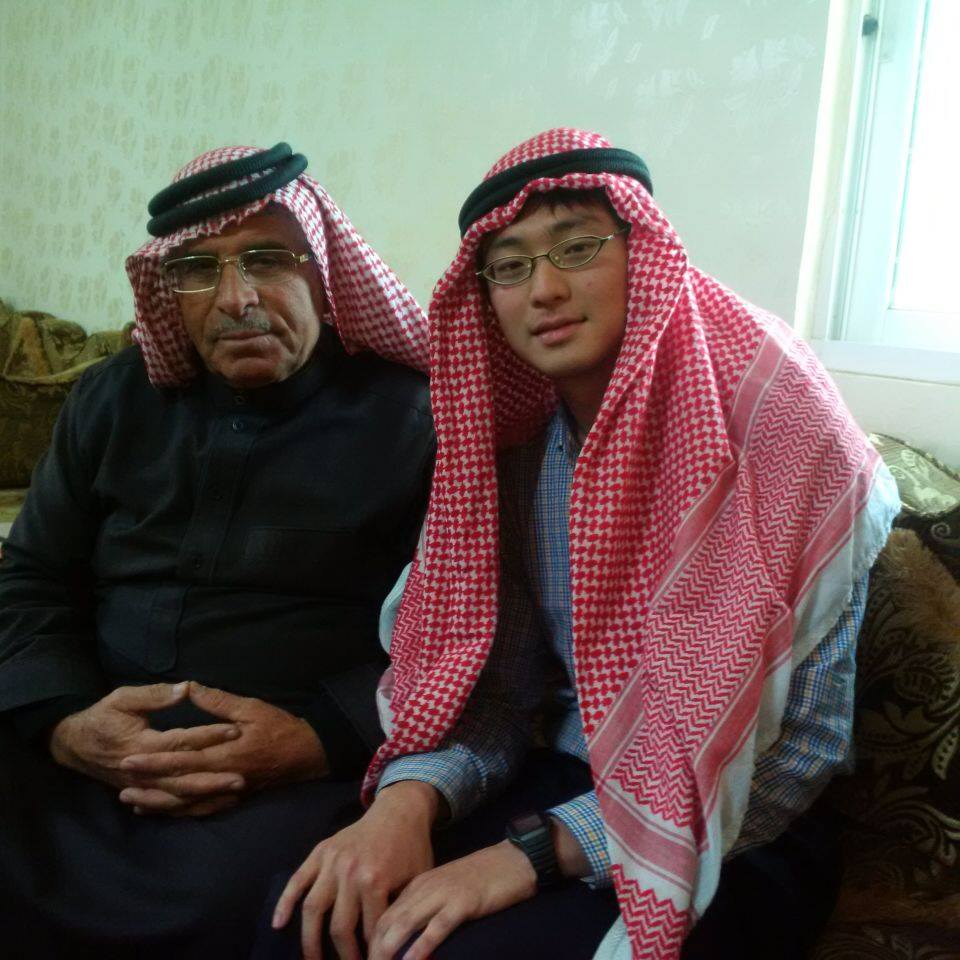 Similarly, Ronald explained that receiving the Prize was extremely significant for him. "Professor Barney was my professor, but more than that, a great friend, a confidant, and in some ways a fatherly figure to me," he said. "He was always a strong supporter of many of my pursuits, whether it was doing research with Indonesian tribes, seeking enlightenment in Nepal, learning Hindi in India, or studying abroad in Jordan for a year."
The Prize is supported by various members of the College's faculty and staff, as well as Professor Bate's friends. "My hope is that the Prize will motivate its recipient to live, love and learn with the same intellectual enthusiasm and generosity of spirit that Barney demonstrated on a daily basis," said Associate Professor Anju Paul, who played an instrumental role in helping to establish the Prize. "Everyone I approached was remarkably generous and supportive of the idea. Their willingness to contribute funds to the establishment of the Bernard Bate Prize was a testament to the love that so many of us had for Barney."
As these seniors graduate and take their first steps beyond undergraduate education, prizes and awards like these serve to recognise both their academic and non-academic achievements, as well as to encourage these students to pay it forward by giving back to their communities in the future.
This feature is the last of a three-part series that focuses on the impact of philanthropy on graduating students.