Written by Amelia Chew | Images as credited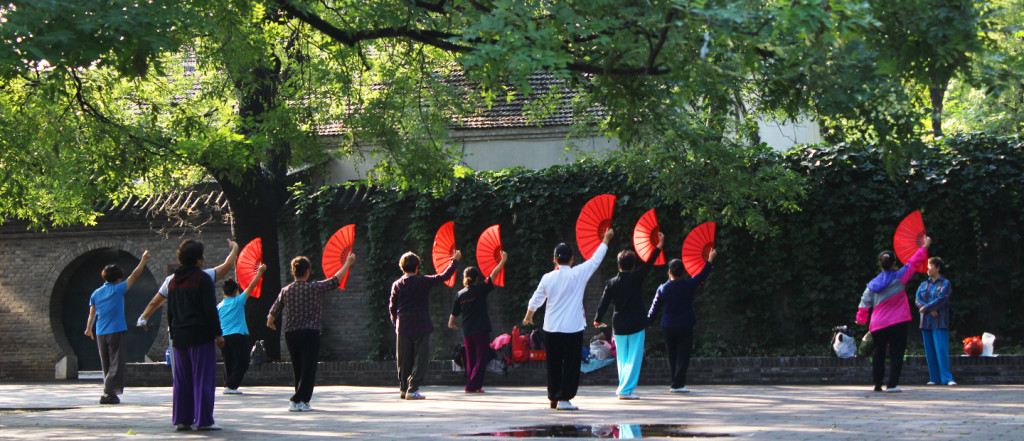 Image by Toh Hui Ran (Class of 2017)
From 20 to 27 September 2014, a group of students in the Modern Chinese Literature and Film course led by Associate Professor of Humanities Petrus Liu headed to Beijing and Shanghai for a week, to explore the way modern Chinese culture is represented in the arts. The trip, organised by Adelle Lim and Ng Teng Kuan from the College's Centre for International and Professional Experience (CIPE), was partially sponsored by the Tan Chin Tuan Foundation through the Tan Chin Tuan Programme in Culture & Civilisation. It brought to life the various texts and films which Yale-NUS students discussed in class, ranging from the 1986 novel Red Sorghum by Mo Yan to the 2007 film Lust, Caution directed by Ang Lee. The fund contributed by the foundation aims to promote greater understanding about China and Chinese culture.
As Professor Liu had designed the course based on the pedagogy of experiential learning, 20 percent of the course was allocated to students' individual projects, which had to incorporate material collected from the trip. During the trip, the group participated in a roundtable discussion with faculty and students from the Beijing Film Academy to learn about Chinese film history, visited the Lu Xun Museum in Beijing and conducted interviews with Chinese filmmakers, among other activities. Students were challenged to compare the representations of social issues that they explored in class to their own first-hand experiences on the trip, and to translate their reflections into a creative medium.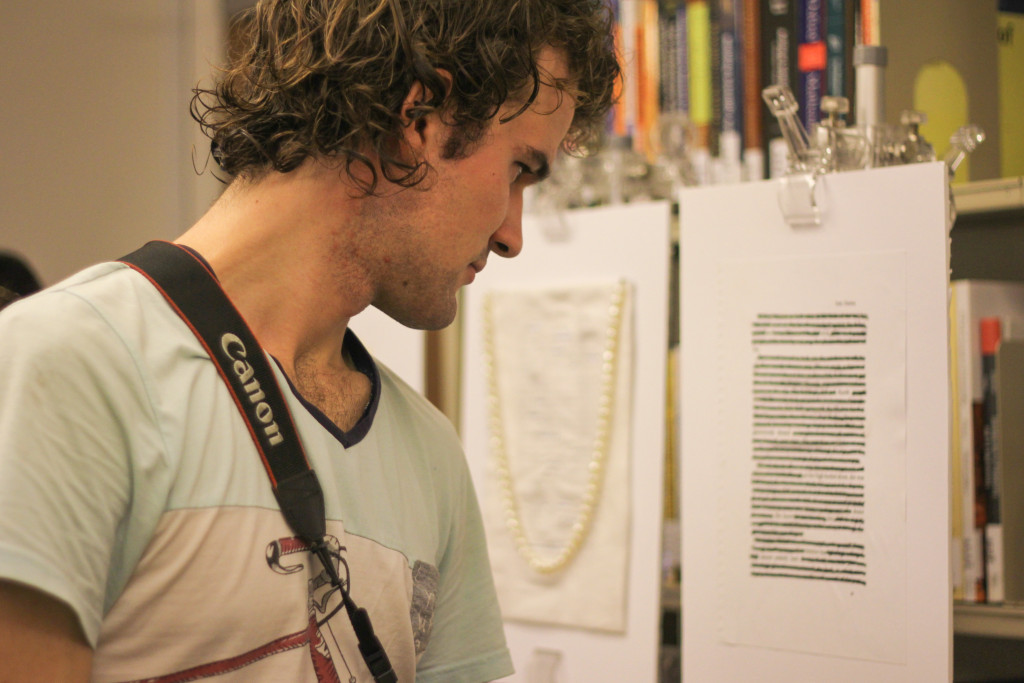 Student John Reid (Class of 2017) reading blackout poetry during the symposium. Image by Aleithia Low.

The resultant projects spanned a diverse array of media, from film and screenplay to blackout poetry and creative short stories, and were showcased in a symposium open to the Yale-NUS community. For example, Chua Wan Ping, Class of 2017 and recipient of the Toh Chin Chye Study Award, wrote an adapted screenplay based on the novel The Golden Cangue by Eileen Chang, and managed to stage a portion of it featuring fellow students in the course as actors. Meanwhile, Toh Hui Ran, Class of 2017, produced a short film that compared the representations of modern China in literature to the individual experiences of the Chinese people, using footage she had shot during the trip.
For many of the students, the opportunity to explore Beijing and Shanghai completed their experience in the course as they were intimately exposed to the recurring themes of Chinese identity, colonial modernity and nostalgia.
Reflecting upon her experience, Wan Ping shared: "It was definitely a challenge to take that experience and translate it into creative expression, but that really maximised the learning I gained from the course."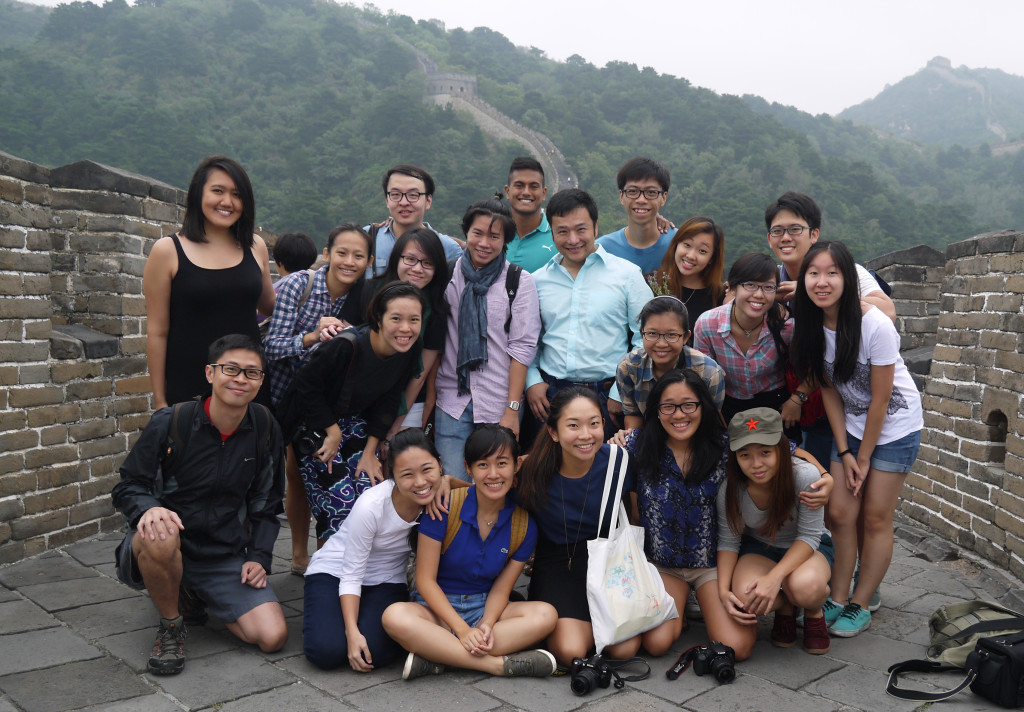 On the Great Wall: The students with Associate Professor Petrus Liu (centre) and CIPE Senior Programme Manager Ng Teng Kuan (front, left). Image provided by Petrus Liu.