By Avani Adhikari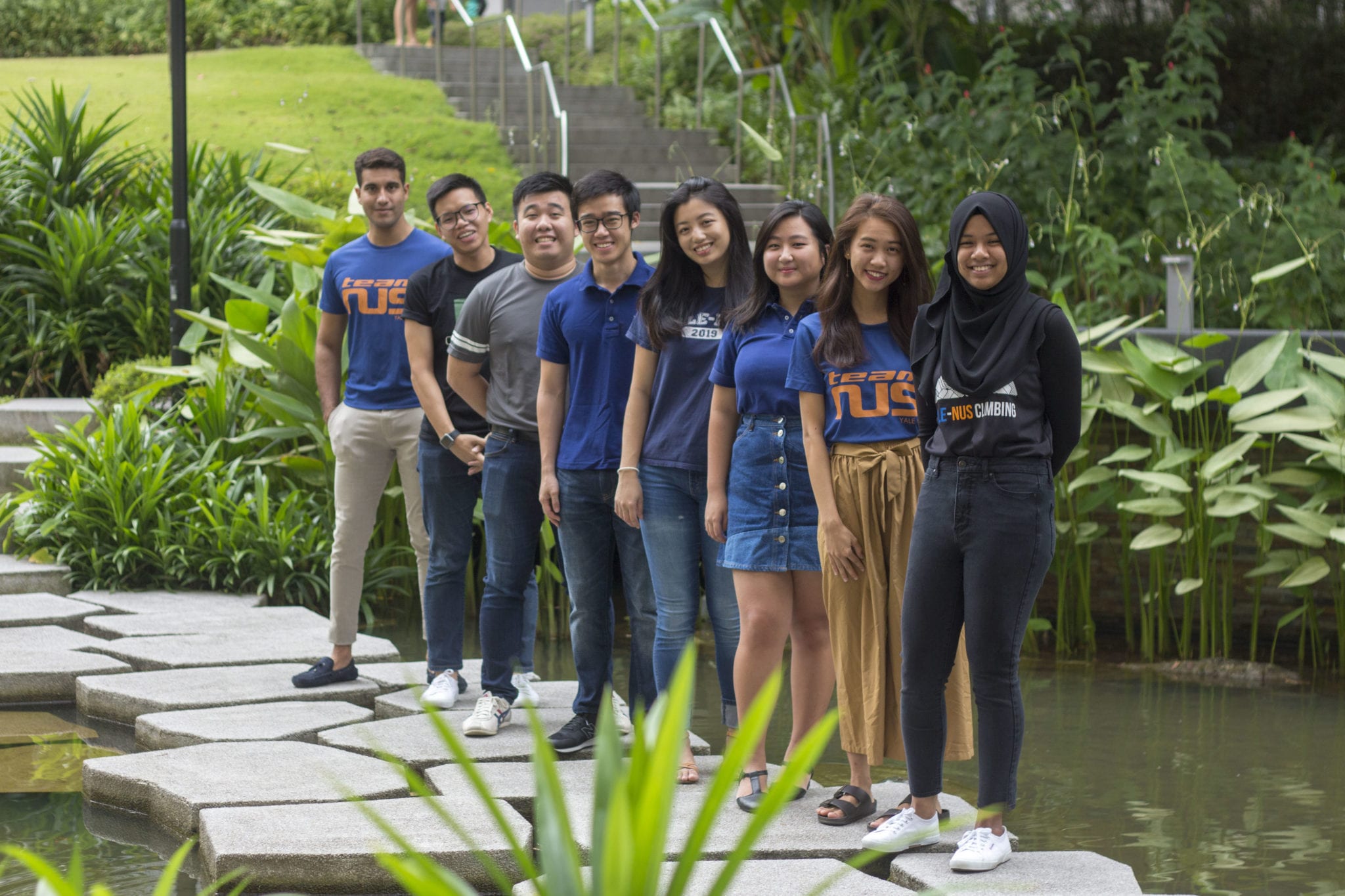 The Senior Class Gift Committee of 2019 (Clara is 3rd from right). Image taken by Lynn Ee for Yale-NUS Development Office.
At Yale-NUS College, the Counselling Centre is a safe space that provides students with mental health resources and the necessary tools to foster care within the community. Over the past year, part of the Centre's work has been supported by well-wishers who gave towards the Counselling Support Fund, which aims to support mental health and wellness at Yale-NUS College.
The idea to set up the Counselling Support Fund first started with the Senior Class Gift Committee of 2019 when they were choosing a priority fund for their campaign. The Senior Class Gift has been an annual tradition since the College's inception – where the graduating class makes a gift to Yale-NUS to celebrate their graduation.
"The Counselling Centre offers workshops and training to groups like P.S. We Care (a student-run peer counselling group), which can train peer supporters and enable students to better help one another," said Clara Che Wei Peh (Class of 2019), a member of the Committee as well as P.S. We Care. "This normalises discussions on mental health and our students feel more comfortable asking for help when they need it."
On establishing the Counselling Support Fund as one of their campaign's two priority funds, Clara added, "We decided to set up this fund as a way of signalling how much we prioritise and value the Counselling Centre's work in our community. We wanted the fund to enable the Centre to better serve each member of our community."
The programmes and initiatives that receive funding from the Counselling Support Fund are currently overseen by Mr Goh Zhengqin, Head of Counselling at Yale-NUS College. One such initiative is the Culture of Care workshops, where participants learn skills in self-care and active listening. Thus far, four such workshops have been organised, including "Being an Effective Responder" and "Envisioning a Caring Campus". Funding received has also been channelled towards workshops for P.S. We Care to equip students in providing peer counselling to fellow students.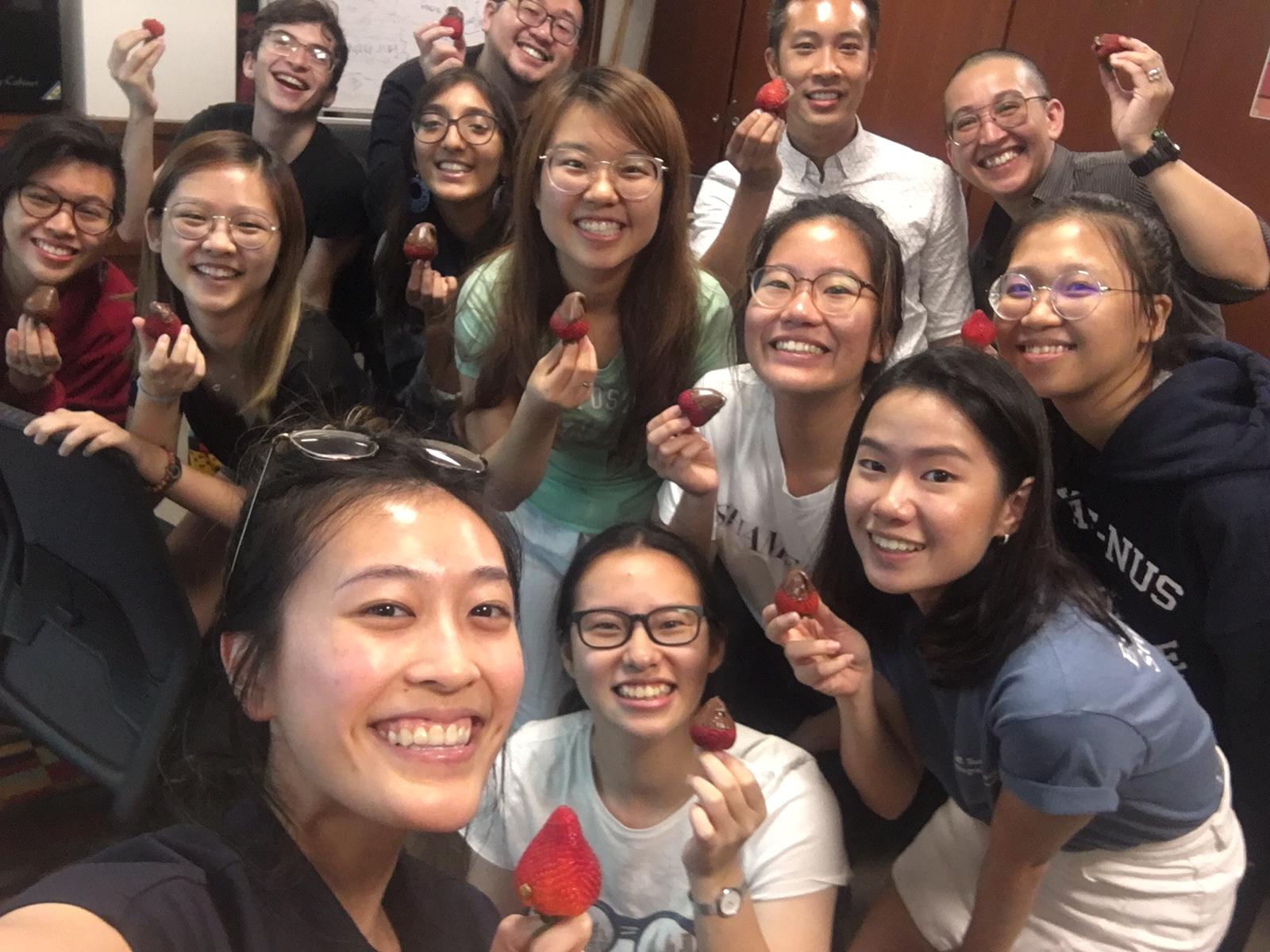 Students at the Culture of Care Workshop "Envisioning a Caring Campus". Image provided by Goh Zhengqin.
"Based on survey data from 2018, it became clear that a majority of students turn to their peers first for support for their mental health," he said. "This generated an impetus for the Counselling Centre to devote resources to equip students as peer supporters, and to grow a culture of caring for one another within the College community."
Natasha Loh (Class of 2019), who made her Senior Class Gift to the Counselling Support Fund, shared, "I felt that the counselling services being offered [by the Centre] were extremely beneficial in providing students with avenues for emotional support during crucial times, and I wanted to make a small contribution to encourage them to continue doing good and very necessary work in our community," she said.
At the end of their campaign, the Class of 2019 raised over $3,000 for the Counselling Support Fund through their Senior Class Gift. Their efforts were additionally supplemented by gifts from other members of the Yale-NUS community, including alumni, faculty and staff, through the College's other giving campaigns.
One such donor is Cheung Hoi Shan, Assistant Professor of Social Sciences (Psychology) at Yale-NUS. "Being a psychologist and a mother of a teenager, the issue of mental health among youths (including college students) is something that is very close to my heart," she said. "I believe the promotion of mental health on campus goes hand-in-hand with the provision of a quality education for our students."
"The funding will provide much-needed resources to ensure timely and effective counselling services for our students," Asst Prof Cheung added. "I hope the availability of a channel for staff and faculty to contribute towards funding this endeavour will raise awareness about the importance of actively promoting the mental well-being of our community."
"Growing a culture of care – for both self and others – within the student body continues to be a long-term emphasis of the Counselling Centre," said Mr Goh. "We want to equip as many students as possible with relevant skills that will improve their well-being and resilience as they continue in their college career and beyond."