By Daryl Yang | Image provided by Yale-NUS African, African-American & Afro-Caribbean Society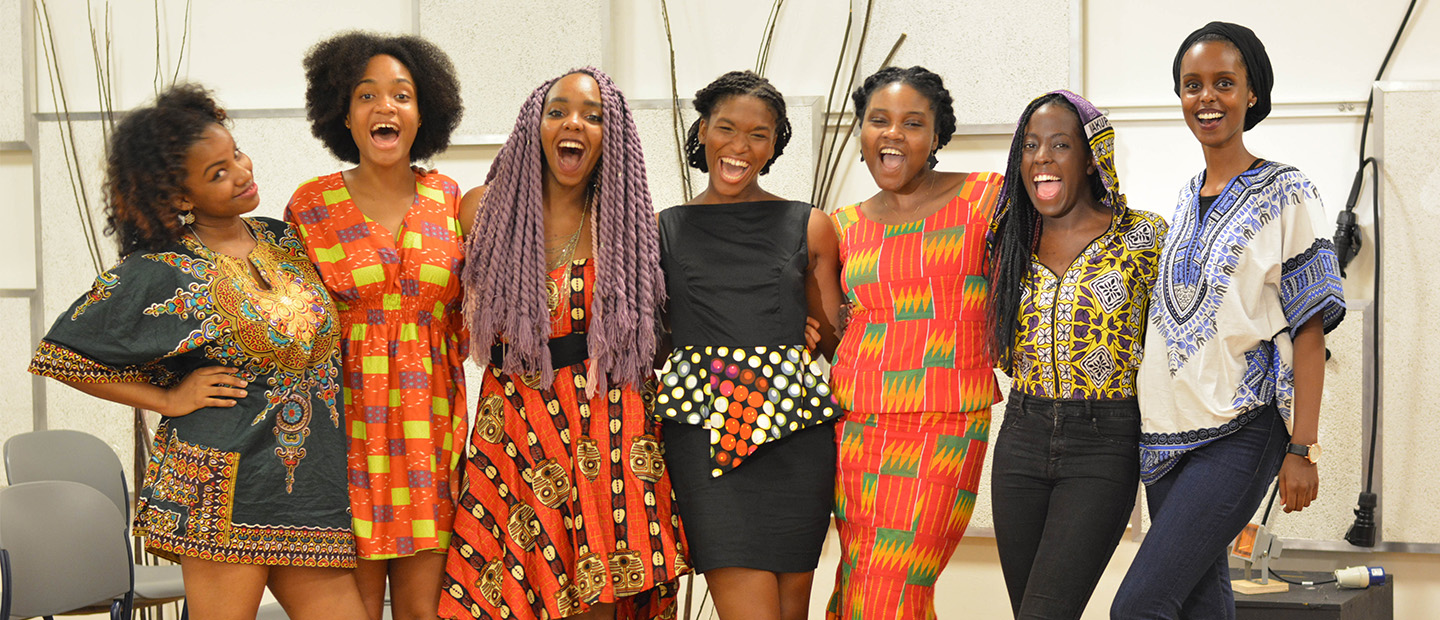 While Yale-NUS College is situated in Asia, students at Yale-NUS College come from diverse backgrounds that span more than fifty countries from six continents. This includes students of African descent and other regions such as the Middle East and the Americas. Last October, a group of these students came together to set up the Yale-NUS African, African-American & Afro-Caribbean Society (YAAAS).
More commonly known as YAAAS, the group was established with the aim of encouraging the Yale-NUS community to discuss and engage in pertinent conversations around socio-economic issues, share cultural events and celebrate the diversity of their cultures.
"The idea for YAAS first came up in an effort to encourage the members of our community to engage the diverse Yale-NUS community with those of us who are of African descent," shared Ahmed Elsayed (Class of 2020) who hails from Egypt and serves as the group's Publicity Head.
"Many people have questions about people of African descent, but usually don't ask in fear of offending others. As such, we wanted to create a platform where they can have their questions answered."
This motivation led to a viral promotional video for the group, titled "Stuff People Say to Students with African Heritage", that touched on various stereotypes about people of African descent in a humorous way.
"We saw the need to address some of these stereotypes and wanted to combat it in a fun and silly way based on our personal experiences in the community and around Singapore," explained YAAAS' president, Waihuini Njoroge (Class of 2020)from Kenya.
The video was extremely well received – it garnered almost 10,000 views. "All of us were surprised by the excitement over YAAAS when we released our promotion video last semester. This has really encouraged us because we had felt a genuine interest within the community to create a space where we can discuss issues unique to people of African descent," reflected Waihuini.
The team has since organised a fashion show featuring different outfits from the African continent and a panel discussion on both traditional and contemporary African fashion. This was in collaboration with the Yale-NUS Fashion Society and Engaging Africa, a group of students from NUS with a focus on the African region.
"We wanted a fun way to show some of the beautiful things that come out of Africa, like art and fashion. We tried to have as much diversity as possible in our selection of clothing and models," explained Director of Events, Alexia Davidson (Class of 2020) from Jamaica.
The event was well attended by a curious and engaged audience. "A memorable moment from the fashion show was the Question & Answer session. The audience were initially hesitant to ask questions, but gradually began asking the models questions about their costumes, hair, traditions, etc. This strongly resonated with us as YAAAS fulfilling its mission," Ahmed shared.
According to Waihuini, the group was supported by the Dean of Students office as well as Dean's Fellows who were of African descent. She shared that their advice were invaluable and instrumental during the group's early days.
When asked on their plans for the upcoming semester, the team plans to organise various food festivals to share African and Caribbean food cultures. There are also smaller events in the pipeline such as panel discussions and movie screenings.
"As African and Caribbean food are not easily found in this side of the world, we brought the necessary ingredients from our home countries that can't be found in Singapore. We wanted to bring these cuisines to let the Yale-NUS community get a taste of our cultures," Alexia revealed.