By Jermayne Ong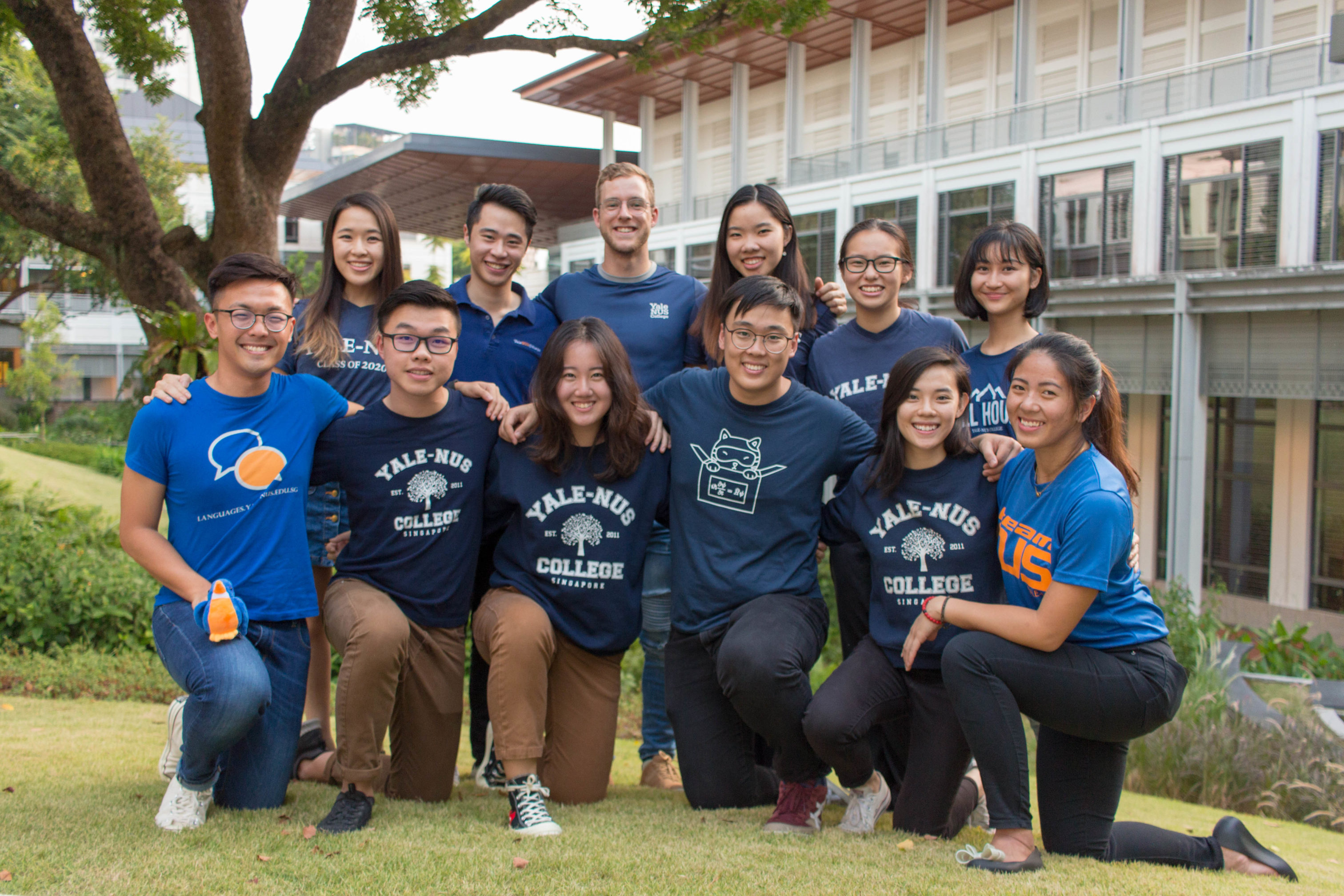 The Senior Class Gift Committee of 2020. Image provided by Yale-NUS Development Office and taken before the implementation of COVID-19 safe distancing measures.
Annual giving campaigns are an important way to build a culture of giving at Yale-NUS College. Contributions from our community benefit current and prospective students by supporting them financially and enabling them to pursue a holistic education at the College.
Gifts towards our annual giving campaigns come in many forms, but one of the most impactful is a matching gift, where a donor makes a gift of any amount to match another donor's gift.
In the past year, numerous staff and faculty made matching gifts as part of various annual giving campaigns at the College. Yale-NUS College President, Professor Tan Tai Yong, Executive Vice President (Academic Affairs), Professor Joanne Roberts and Executive Vice President (Administration), Ms Kristen Lynas matched all gifts to the Senior Class Gift (SCG) 2020, dollar-for-dollar up to $100 per student. A tradition that began with the College's inaugural class in 2017, the SCG is a gift made by seniors to the College to mark their graduation.
Prof Roberts, who was previously also a recipient of donor-funded awards, understands first-hand the impact financial support can have on a student's time at Yale-NUS. "Giving is an essential way to support excellence and diversity," she added. "It is inspiring to see our seniors, upon graduation, continue to do what they have done through all their time here – lift up and support those who follow them. This generosity is another way that every cohort of students leaves a legacy."
Similarly, Ms Lynas shared that a matching gift was the best way for her to show recognition and gratitude for support from the senior class. "I dedicate my professional time and energy to supporting our students, faculty and staff. By extending this engagement to include philanthropy, I hope to signal that my support for the vision and mission of the College goes beyond professional obligation," she said.
Rector of Cendana Residential College (RC) and Professor of Science (Chemistry) Steven Bernasek also made a dollar-for-dollar match for gifts contributed by seniors from the RC towards the Senior Class Gift 2020. "The senior class gift is important because it gets our alumni accustomed to supporting their alma mater, not just through monetary donations, but also through continued interest and support for the College in many ways," explained Prof Bernasek. He was joined by Rector of Saga RC and Associate Professor of Science (Life Sciences) Khoo Hoon Eng who also made a dollar-for-dollar match on gifts by seniors from Saga RC.
SCG 2020 had a 76.1 percent participation rate, the second highest rate since SCG began in 2017. With the additional matching gifts, over $16,500 was raised in total.
Apart from the SCG, Associate Professor of Social Sciences (Sociology and Public Policy) Anju Paul and Deputy Director of Language Studies and Senior Lecturer of Humanities (Spanish), Dr Eduardo Lage-Otero, joined by other faculty and staff, also made a challenge gift to the Alumni Giving Campaign 2020. A challenge gift is one where there is a challenge or target proposed for the gift to be unlocked. In this case, it was to motivate alumni to achieve a 20 percent participation for the campaign. As the alumni surpassed its fundraising goal, an additional gift of $4,000 was contributed towards the campaign.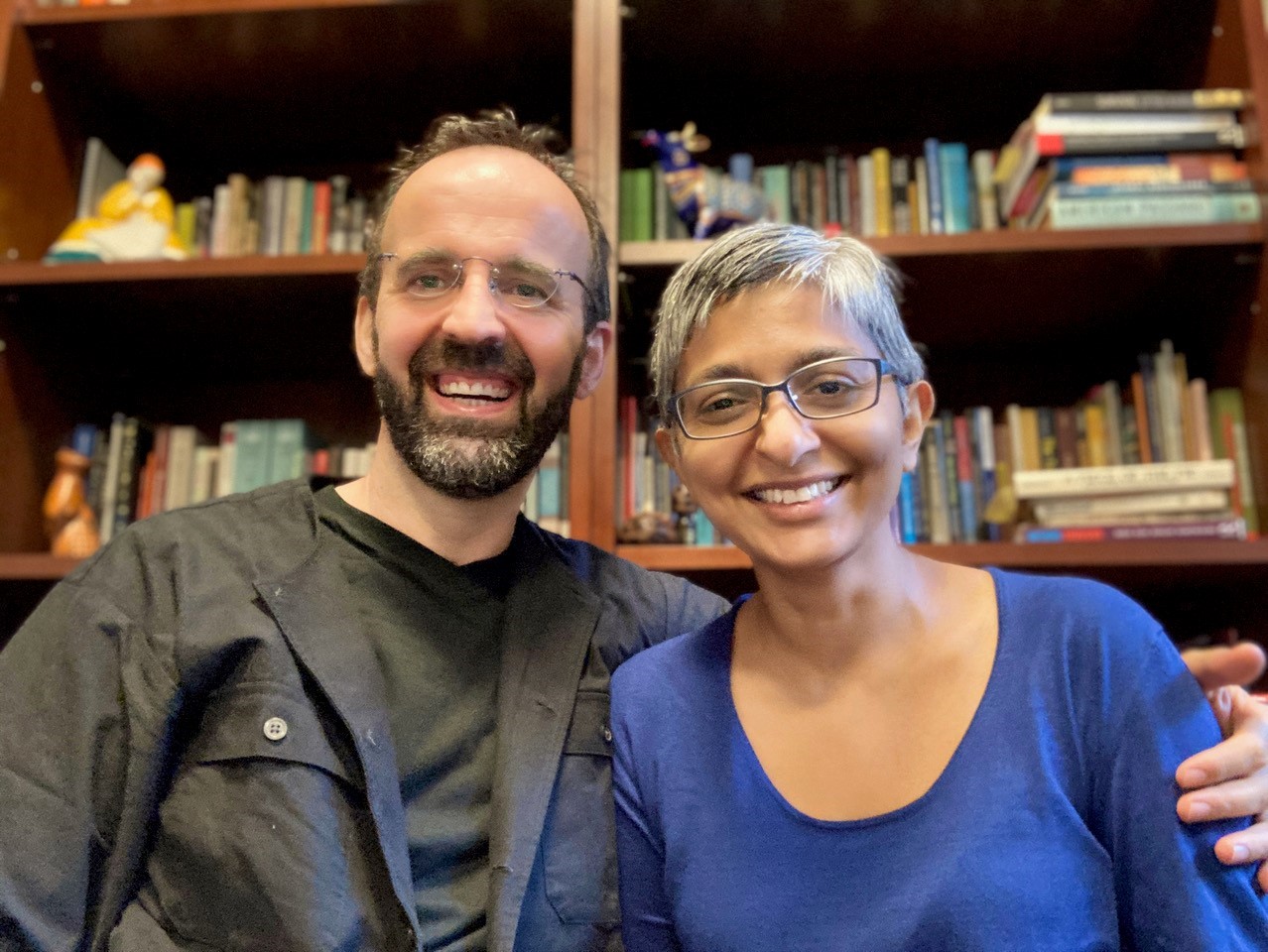 Dr Eduardo Lage-Otero (left) and Associate Professor Anju Paul (right). Image provided by Dr Lage-Otero and Assoc Prof Paul.
"We both know first-hand how much difference financial aid and scholarships can make in a college student's life," said the couple. "We were fortunate enough to receive financial support to help us with our own undergraduate and graduate education, and we are very aware that we wouldn't be where we are now without that help. Donating to the College and encouraging others to give is our way of paying it forward." Assoc Prof Paul and Dr Lage-Otero also expressed their gratitude to alumni who made the challenge gift possible through their own donations. "We can't wait for the day when we have a residential college named after one of our alumni!" they added.
In the most recent Alumni Giving Campaign, 102 alumni participated – contributing over $13,000. With the matching gift of $4,000 from faculty and staff, the campaign eventually raised a total of $17,000.
Another meaningful gesture was seen in the Faculty and Staff Giving Campaign, which saw an anonymous donor offering to match $50 for every gift made by a first-time donor.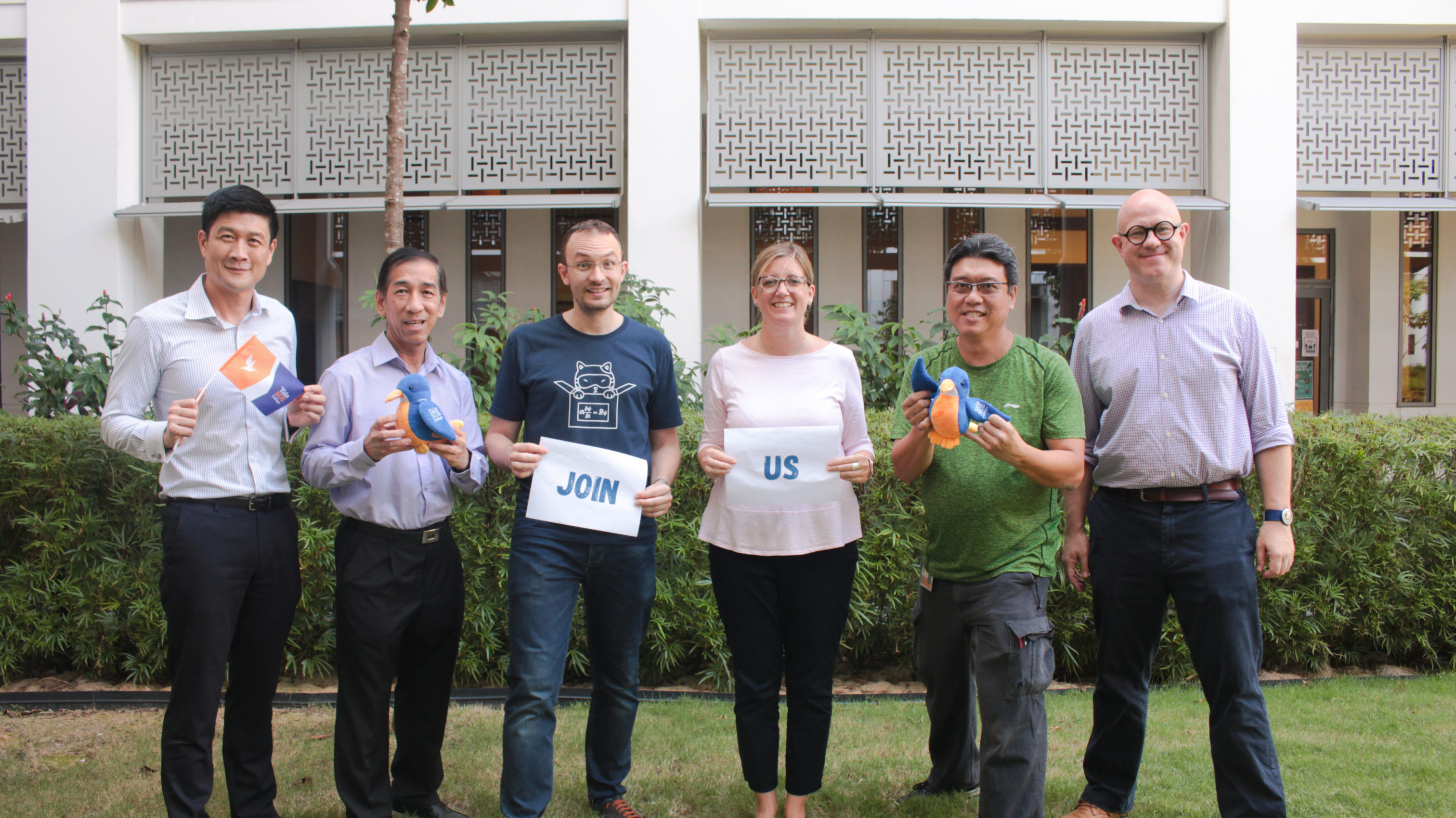 Faculty and Staff Giving Ambassadors 2020. Image provided by Yale-NUS Development Office and taken before the implementation of COVID-19 safe distancing measures..
The donor said that they wanted to encourage staff and faculty who had never donated before to contribute and at the same time, ensure donations had deeper impact on Yale-NUS students. "Our support is a message to external donors, students, as well as to ourselves that we are on the right track," the donor said. They also hoped to encourage more people to make a gift towards Yale-NUS' transformative education and demonstrate their belief in the College. The initiative paid off with first-time donors ultimately contributing a quarter of the donations raised by the Faculty and Staff Giving Campaign.
As our student body grows, the College remains deeply invested in building a strong spirit of giving among our community. Such a robust show of solidarity will shape the future of education at Yale-NUS and most importantly go towards benefiting more Kingfishers in time to come.
If you wish to make a matching gift, or find out more about how you can support our cause, please drop us an email at giving@yale-nus.edu.sg or visit our giving site.