Written by Elena Owyong l Images by John Richards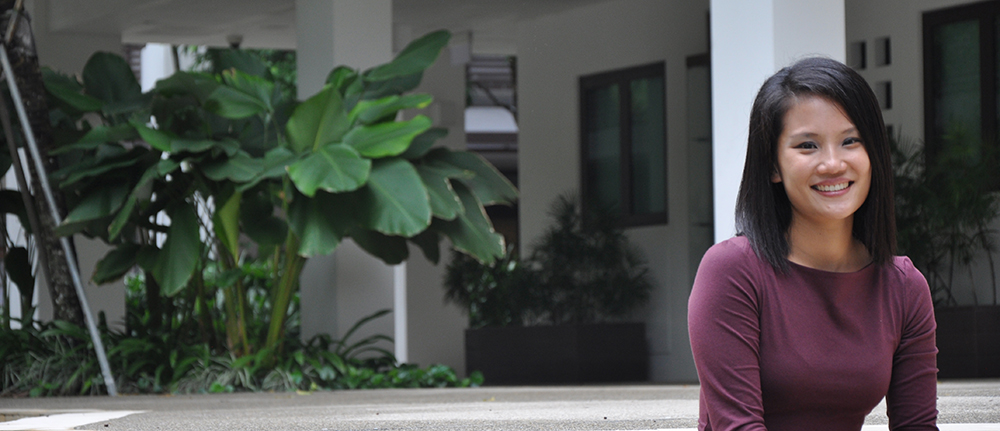 Three years ago, Admissions counsellor Jasmine Seah took the plunge and set up her nonprofit organisation Photovoice SG.
Photovoice SG is a community arts organisation that empowers fringe communities by teaching them photography to help them express themselves.
"Photography is a wonderful democratic medium of communication and it just does not make sense to use it only on an ad-hoc basis," explained Jasmine, 32, who co-founded Photovoice SG with her friend, Jennifer Koh.
"We wanted to use photography as a medium to help different communities communicate. We also believe that there are many communities in Singapore that are not visible enough, and as a result of this, there are misconceptions about how they think or live," she said.
Managed by a core team of five, Photovoice SG has a pool of around 70 mentor photographers who take turns coaching the participants who then use the skills acquired to tell their own stories.
Some of their participants include children of ex-offenders, individuals with mental illnesses and children with autism, just to name a few.
Since its establishment, Photovoice SG has completed six projects, held exhibitions and published a book about their projects.
Needless to say, juggling a day job and managing a nonprofit organisation is no mean feat.
As an Senior Manager at Yale-NUS' Admissions & Financial Aid office, Jasmine is part of a team responsible for student recruitment drives, which entails frequent travelling to neighbouring countries such as Indonesia, Thailand, Philippines and Vietnam.
At Photovoice SG, Jasmine is responsible for various aspects, ranging from accounts and copywriting for publicity materials to planning outreach activities and events management.
The trick to balancing work and her duties at Photovoice SG, Jasmine revealed, is time management and having a supportive team. The Photovoice SG team takes turns to manage the workload, and finds ways to include it in their busy schedules.
Jasmine is also grateful for the support of her colleagues from the Admissions team, who make the time to attend Photovoice SG events.
Even though Jasmine sometimes has to work on weekends for Photovoice SG events, working to empower fringe communities is a rewarding experience that she finds worth the small sacrifice.
"In one of our projects, we worked with a young woman with advanced glaucoma. We took her out for photo walks and she took really good photos. I think that was mind-blowing," recounted Jasmine with a smile.
Another project which left a deep impact on her was working with a group of children with autism.
"After we finished the project, we had a sharing session for the participants to present their work. We invited all the parents and it was nice to see the parents connecting with one another. It was really cool when the parents said they have never seen their child speak in front of an audience," shared Jasmine.
"I think it was an empowering moment for both the parents and the children," she added.
Aside from that, working with fringe communities also serves as a powerful reminder that there are many different sides to a person, a fact that is often neglected.
"When we worked with a medical social worker for one of our projects, he told us that sometimes you forget that the patient you see for many years has different dimensions because you just see them solely as a patient," shared Jasmine.
Besides working on their own events, Photovoice SG has collaborated with various partners such as the Tsao Foundation, a nonprofit organisation focused on ageing and eldercare. The collaboration had photography mentors teaching seniors how to tell stories through pictures.
Jasmine and her team are currently preparing for an exhibition. She said, "We are also exploring collaborations to take the project to the next level by working with other organisations with far-reaching impact."