By Daryl Yang | Image provided by Bozy Lu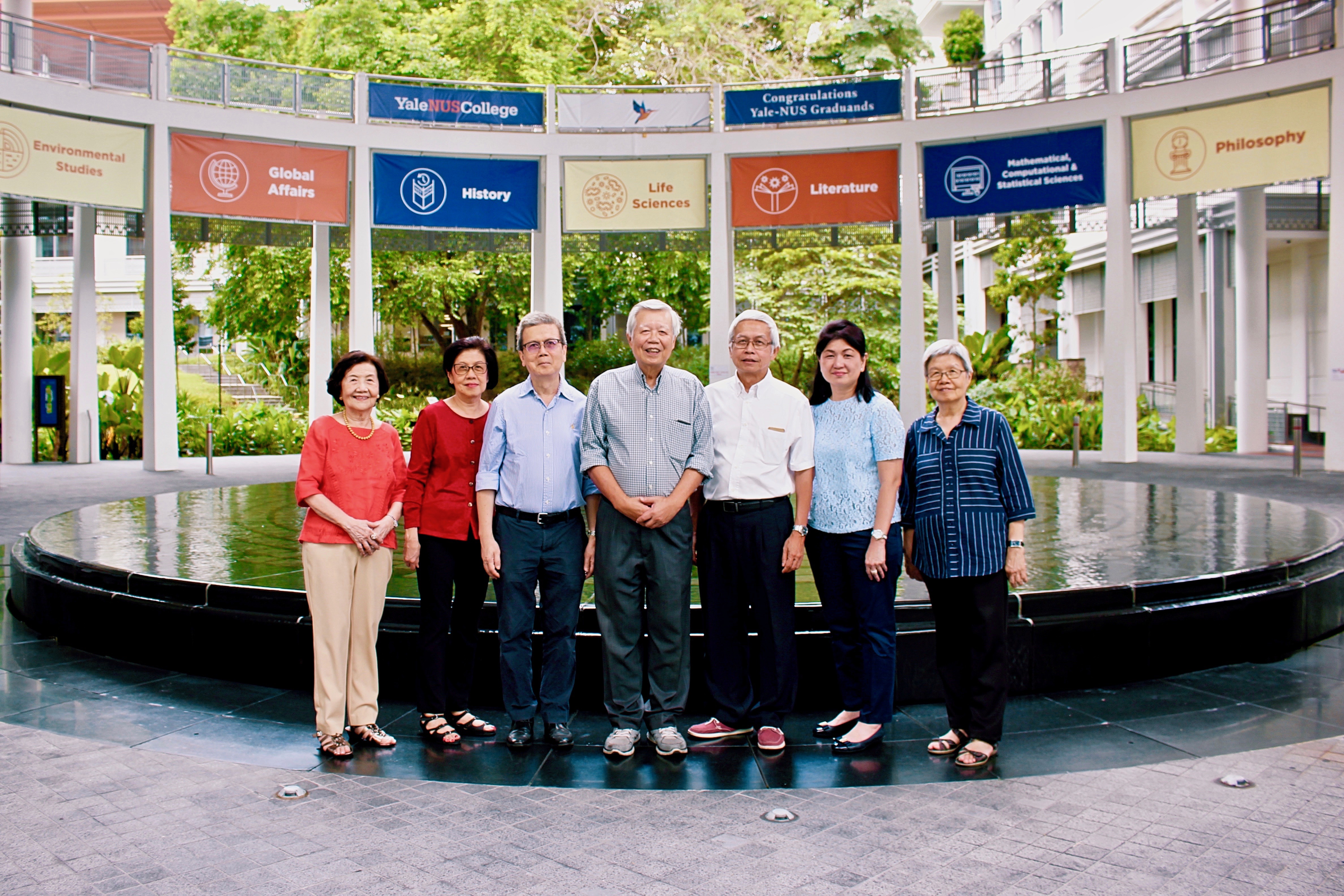 The children of the late Khoo Teck Quee fondly remember their father's oft-repeated advice to them when they were students: "Study hard and pass your exams."
In the eyes of his children, the elder Khoo was a strict father who recognised the value of education and gave his children the best education he could afford although he also believed in living frugally.
To him, education was the key to success. He donated to educational institutions and charitable organisations.
Born and raised in Singapore, the elder Khoo passed away in 1998 at the age of 80. His widow, Mdm Tan Phek Wan, was a homemaker and like her husband, was an active philanthropist. Over the years, she had given generously to support various charities.
Following in their parents' footsteps, the children of Mr Khoo Teck Quee and Mdm Tan Phek Wan have donated to Yale-NUS College to establish the Khoo Teck Quee & Tan Phek Wan Study Award for financially needy students. In appreciation of the support, the family of Khoo Teck Quee and Tan Phek Wan has been recognised as Founding Benefactors of Yale-NUS.
The family decided to support Yale-NUS as they were impressed by the unique opportunities that the College offered. "With the world becoming more global and connected, Yale-NUS provides opportunities for students to connect across many cultures and disciplines. Furthermore, we believe that the strong reputation of both Yale University and the National University of Singapore (NUS) will attract outstanding students to thrive in this community," the Khoo family noted.
Teo Li Xin (Class of 2021), who is the inaugural recipient of the Khoo Teck Quee & Tan Phek Wan Study Award, said, "I was really surprised as I did not expect myself to receive it. I am thankful for the Khoo family's generosity as the study award allows me to study with a peace of mind and I do not have to worry about financial woes. This act of altruism has inspired me to lend help to others in the community whenever I can."
In line with their shared values, the family hopes that students will remain grounded and actively serve the disadvantaged and less privileged around them, both locally and internationally.
The family also established the Khoo Teck Quee and Tan Phek Wan Bursary Awards at NUS in 2015.