By Yip Jie Ying | Images as credited
This year marks a significant milestone for Yale-NUS as the College celebrates the graduation of its inaugural cohort, the Class of 2017. In the midst of the celebrations, some graduating students have taken a step back to reflect on their time at Yale-NUS and the impact that philanthropy, particularly in the form of study awards, has had on their college experiences.
J Y Pillay Study Award recipients Ho Yan Lin and Elson Ong are two such students. The study awards were established by multiple individuals and corporations in honour of Professor J Y Pillay, an eminent policy-maker and corporate leader.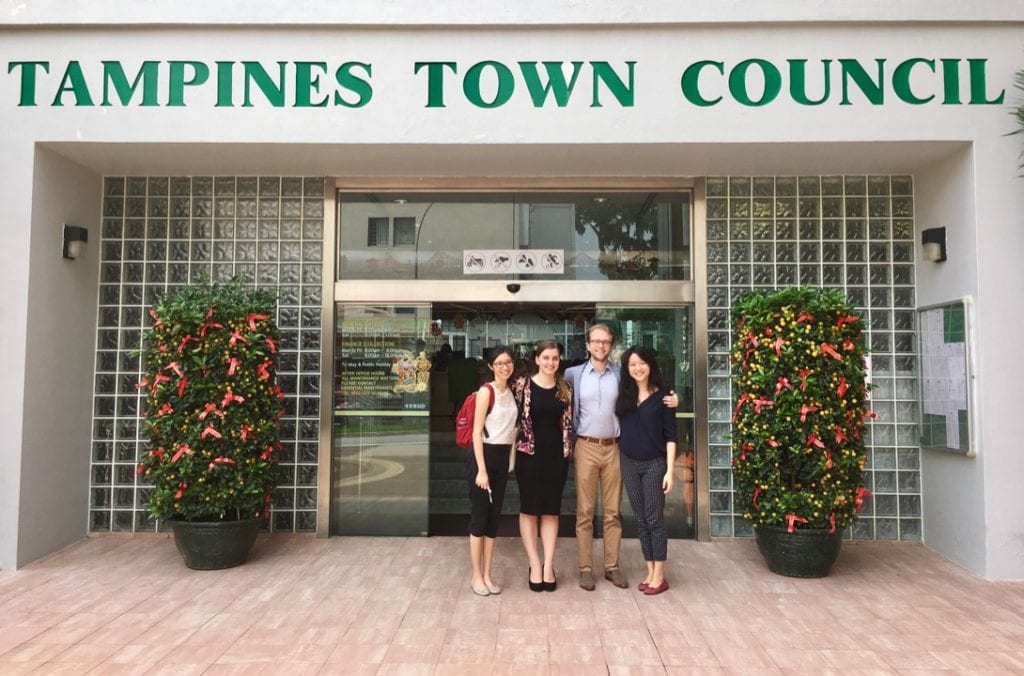 Yan Lin (left) will join the Institute of Mental Health as a Management Associate upon graduation. Image provided by Ho Yan Lin. 
Yan Lin, a Psychology major, counts herself fortunate for the opportunities and exposure that the study award has endowed her with. Yan Lin will be joining the Institute of Mental Health as a Management Associate upon graduation.
"The J Y Pillay Study Award has brought me to Yale-NUS and exposed me to passionate and intelligent people and professors," she shared. "Being here has prepared me to be sensitive to issues of justice and power, and has empowered me not only with knowledge, but soft skills in communicating my thoughts and treating people with kindness."
She added: "My biggest takeaway is to think about issues of power more critically and across disciplines. This has impacted the way I think about interpersonal interactions, as well as larger social affairs and institutions."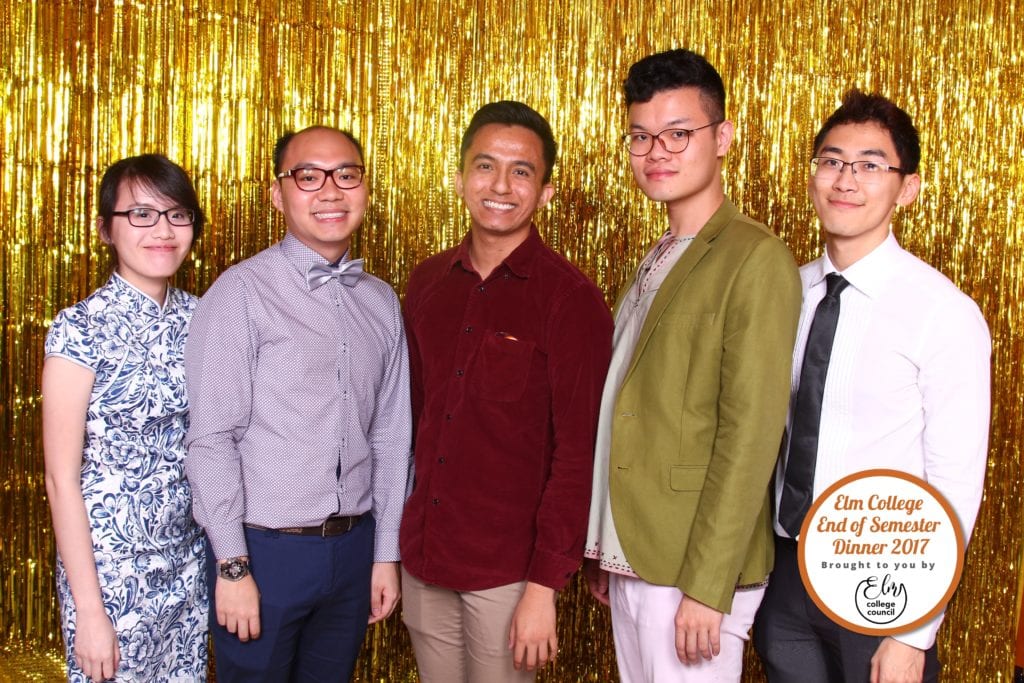 Elson (second from left) is pictured with classmates at an end-of-semester dinner. Image provided by Elson Ong. 
Meanwhile, Urban Studies major Elson will join the banking sector in Hong Kong upon graduation. Like Yan Lin, he credits the J Y Pillay Study Award for enabling him to study at Yale-NUS, which he believes has prepared him for his future endeavours in the workplace.
"I believe my time in Yale-NUS has prepared me with the necessary communication and critical thinking skills for my career," said Elson. "More importantly, it has also taught me to be adaptable and to get comfortable with the uncomfortable."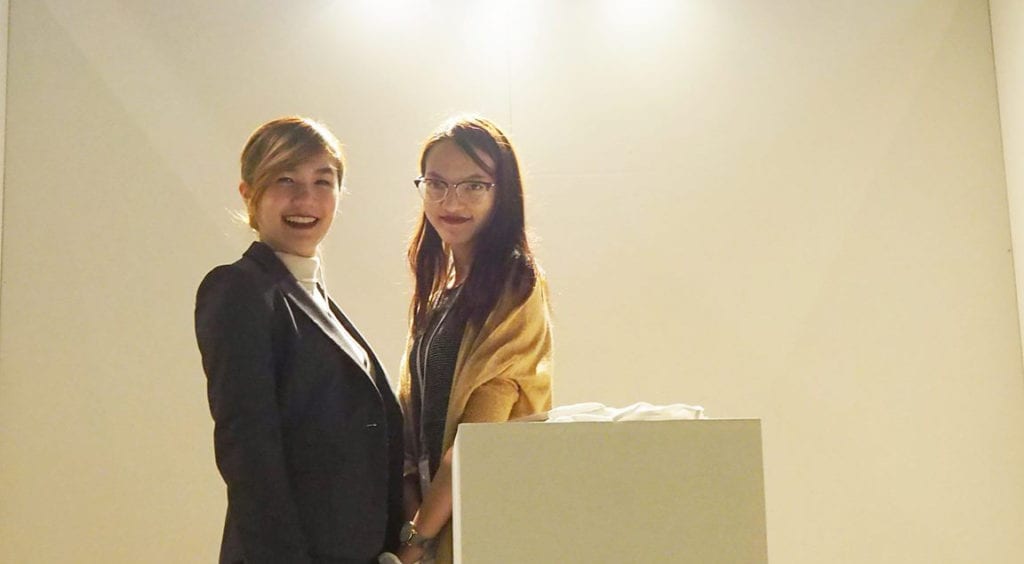 Arts and Humanities major Natalie (right) intends to work in the local arts industry before embarking on graduate school plans. Image provided by Natalie Tan. 
Arts and Humanities major Natalie Tan reflected on the importance of generosity in enabling those without financial means. She is a recipient of the Lim Ngee Khoon Study Award, which was established by Professor Tan Chorh Chuan, the current President of the National University of Singapore. An instrumental figure in the founding of Yale-NUS, Professor Tan continues to play an important role as a member of the College's Governing Board.
"This study award has provided me with the opportunity to complement classroom learning with hands-on experience through international opportunities such as Learning Across Boundaries (LAB) programmes," shared Natalie. "It has also inspired me to contribute back to society because people with potential sometimes do not have the financial means to break glass ceilings. We need to channel our resources back into society to ensure that talent does not go unrecognised."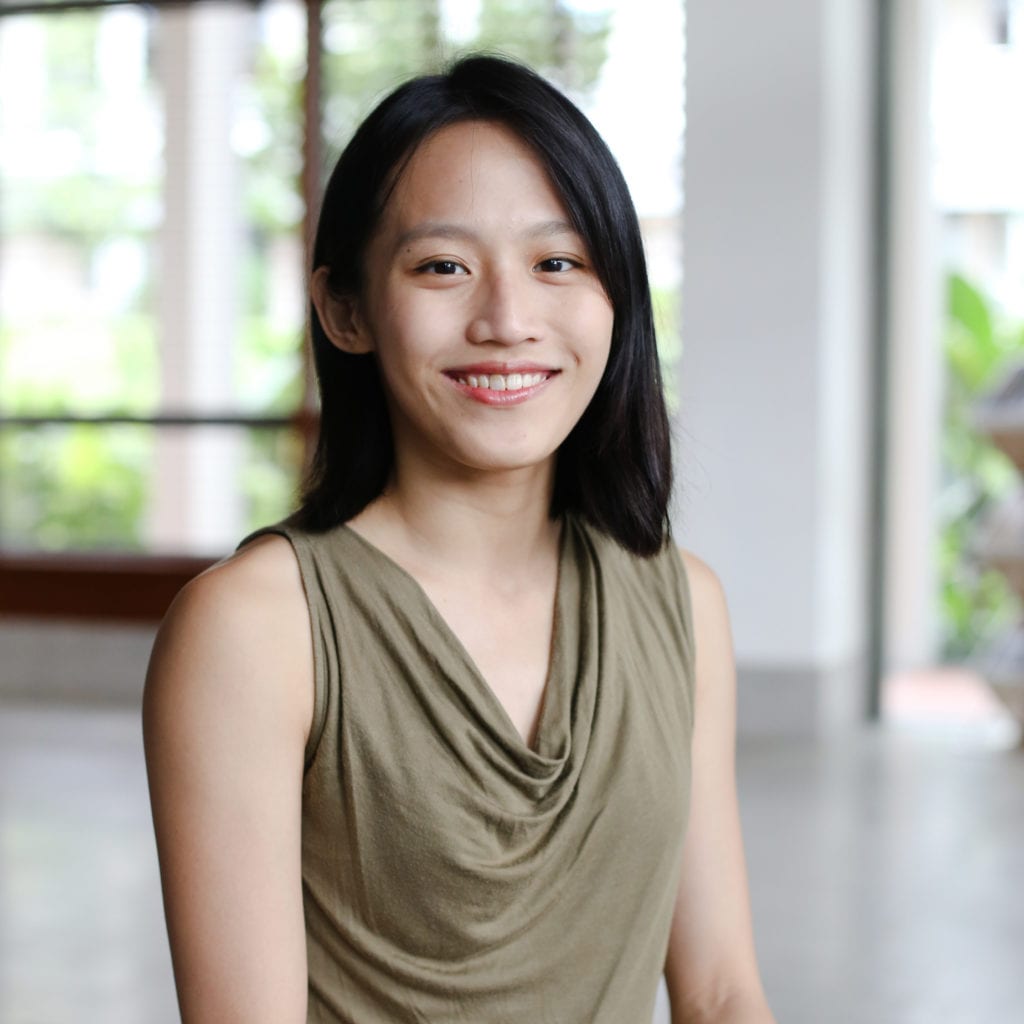 Wan Ping was heavily involved in various aspects of campus life during her time at Yale-NUS. Image by Aleithia Low.
Also keen to pay it forward is Chua Wan Ping, a recipient of the Toh Chin Chye Study Award, which was established with gifts from various donors to honour the late Dr Toh's lifetime of service to Singapore. During her time at Yale-NUS, Wan Ping was able to immerse herself in college life without worrying about financial obligations, going so far as to help further the College's culture of giving by being a member of its inaugural Senior Class Gift Committee. As an Environmental Studies major, she co-founded I'dECO: The Yale-NUS Sustainability Movement, as well as the Sustainable Solutions Network, which aims to further a culture of sustainability in Singapore.
"Relieved of the burden of paying for my school fees with this study award, I could use my time that I would have otherwise spent on part-time jobs to start organisations, participate in events and be part of this wonderful Yale-NUS community," said Wan Ping, who will join Heineken Asia Pacific's corporate relations team before pursuing further studies at the Yale School of Forestry and Environmental Studies.
This is the first of a three-part feature series about the impact of philanthropy on graduating students. To find out more about philanthropy at Yale-NUS, click here.