By Yip Jie Ying | Images as credited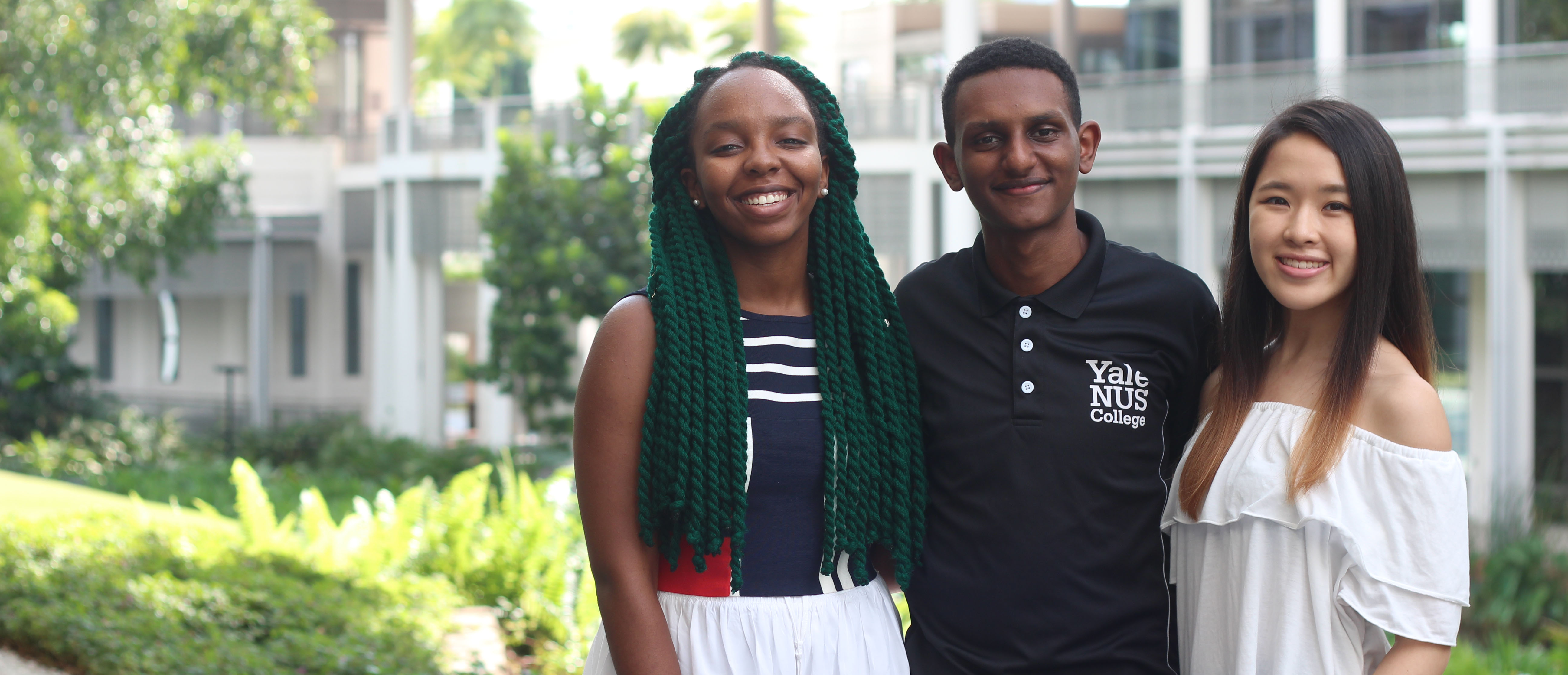 Image by Lynn Ee. 
The Stephen Riady Group of Foundations is dedicated to improving lives through philanthropy in areas such as education as well as humanitarian and social development. As one of Yale-NUS College's Founding Benefactors, it has supported various programmes at the College through its generous gift, including the Stephen Riady International Excellence Scholarship, a four-year scholarship awarded to outstanding international students at Yale-NUS.
Currently, there are three recipients of the scholarship: Kebron Gurara (Class of 2021), Waihuini Njoroge and Yuki Nakamura (both from the Class of 2020).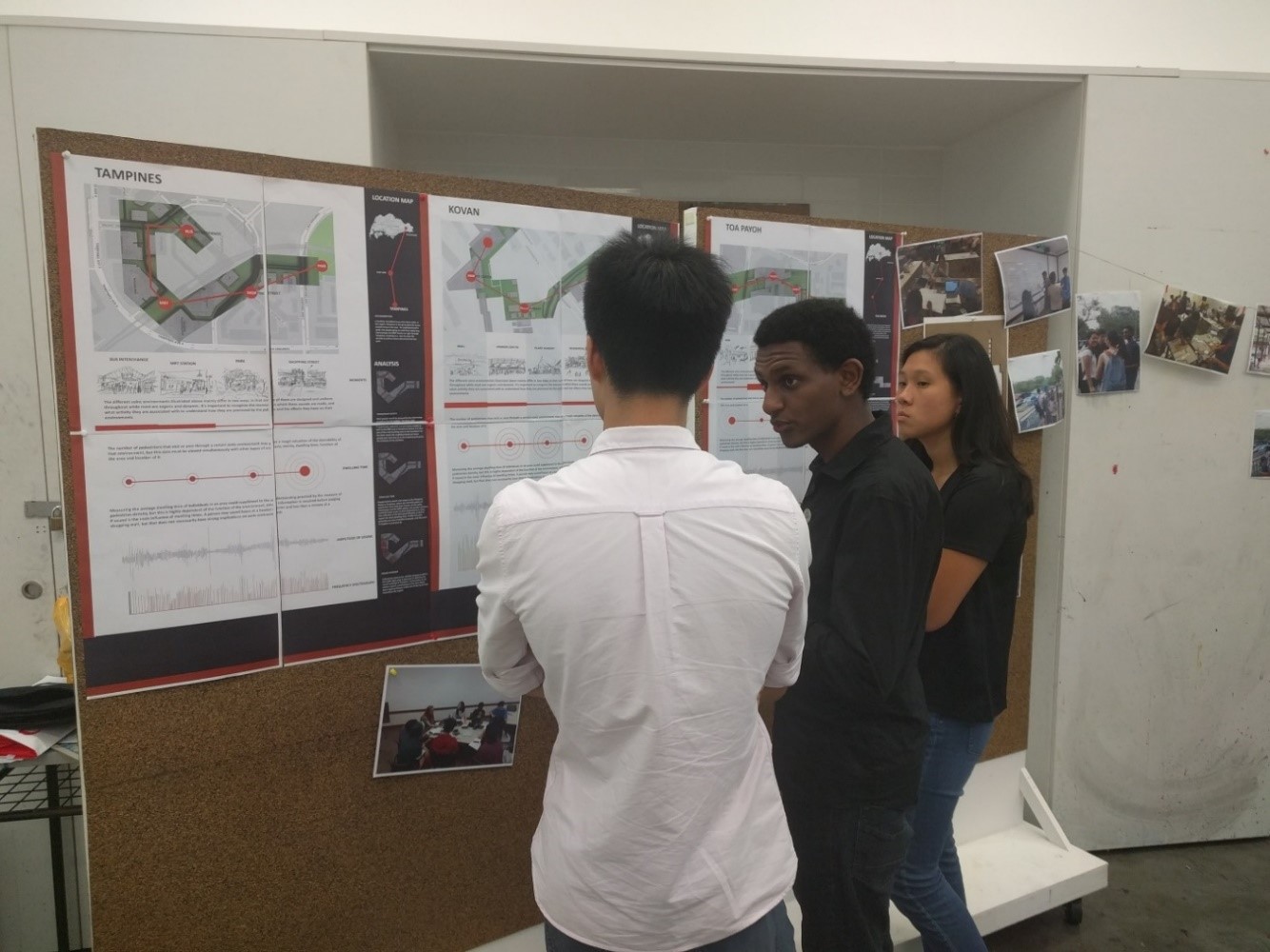 Kebron (middle) speaks to guests about his group's project at the Week 7 Learning Across Boundaries Symposium. Image provided by Kebron Gurara.
In his first semester at college, Kebron, who is also Yale-NUS' first Ethiopian student, enthusiastically joined seven clubs on campus. "Everything looked interesting and I wanted to take advantage of the ungraded semester to experiment, but I had to make some tough cuts this semester," he explained. As a prospective Physical Sciences major, he is currently a member of The Cosmoscience, a new science magazine on campus, as well as a new technology start-up with people he has met at Yale-NUS.
"We're working on a platform that connects appointed dining hall caterers to students and harvests the data provided by their dialogue to give mathematically precise insight for better food service," he elaborated.
Kebron saw the Stephen Riady International Excellence scholarship as a great opportunity and a game-changer in his decision regarding where to attend college. "I didn't decide that I would be attending Yale-NUS until I got a letter saying that I'd been awarded the Stephen Riady International Excellence Scholarship – before that, it was an empirical impossibility," he added.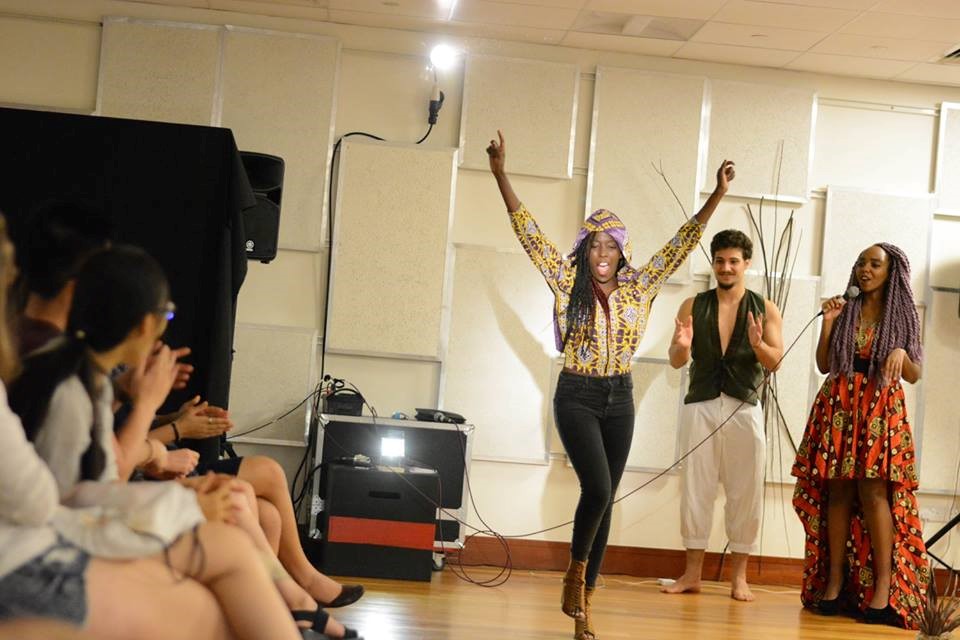 Waihuini (far right) emceed at the Yale-NUS Afro-Society's first event – a fashion show highlighting culture related to African clothing and music. Image provided by Waihuni Njoroge.
Waihuini, one of the Scholarship's inaugural recipients, echoed Kebron's sentiments and agreed that the merit-based scholarship was a prime factor in her decision to come here, one that has changed the course of her life in allowing her to live and thrive in Singapore. A Philosophy, Politics and Economics (PPE) major from Kenya, one of her main motivations in coming to Singapore to study was to understand the Africa-Asia dynamic and her place in it. She hopes to explore topics of economic development and growth in both continents.
"I want to be part of the group of people who are catalysing not only these conversations, but also the actual growth," she said, adding that she wants to take some lessons learnt back home to Kenya.
"I hope to place Kenya as a model for socio-economic development for the rest of the world," she added. Waihuini is also currently the President of the Yale-NUS Afro Society, the first student organisation on campus for people of African descent.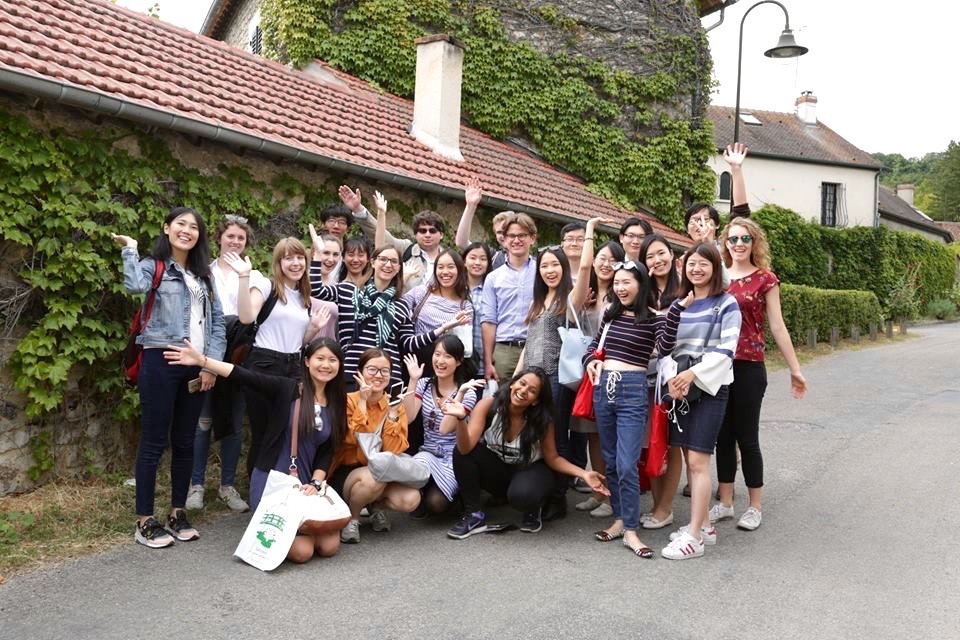 Yuki (first row, standing third from right) visited Claude Monet's garden in Giverny while on a French language immersion programme in Paris, France. Image provided by Yuki Nakamura.
Also a PPE major and the other inaugural recipient of the Scholarship, Yuki is similarly interested in bringing her experiences back to her home country, Japan, where she hopes to be an ambassador and help bridge the gap between Japan and the world. Last summer, she took part in a French language immersion programme in Paris, France through the Yale-NUS Centre for International & Professional Experience, as well as a Learning Across Boundaries trip to Tokyo, Japan.
"My experience from last summer has pushed me one step closer to my goal as French is both the working and official language of the United Nations. I envision myself working for organisations that are affiliated with the United Nations, particularly in the education sector, to contribute to sustainable development," she shared.
The Stephen Riady International Excellence Scholarship continues to empower its recipients to pursue their passions and enrich their lives as they continue to live out the ethos of their benefactor through their respective Yale-NUS journeys.