Written by Serena Quay | Image by Aleithia Low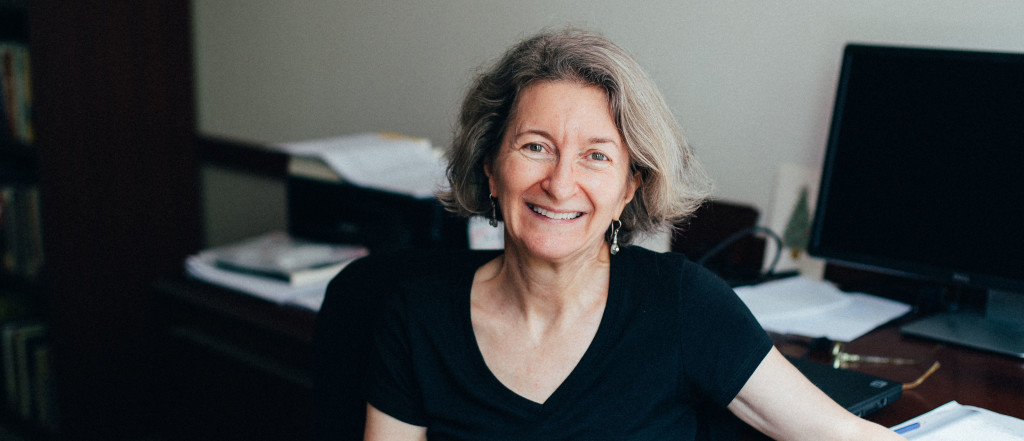 Renowned Anthropology professor and researcher Nicole Constable is the inaugural recipient of the J Y Pillay Professorship at Yale-NUS. This Professorship is part of the J Y Pillay Global-Asia Programme, which was set up to honour Professor J Y Pillay, a pioneer who made groundbreaking contributions to Singapore as a top civil servant and corporate leader.
Extremely honoured to be named the J Y Pillay Professor, Professor Constable notes that the objectives of the professorship fits well with direction of her research work in Anthropology.
"My work is quite transnational in terms of looking at Asia," the affable Professor of Social Sciences explains. She elaborates that while her research focuses largely on Hong Kong, her interests have expanded well beyond. At present, Professor Constable is looking into the similarities and differences between the situations of Hong Kong and Singapore.
"One of my immediate research aspirations is to develop a better sense of the comparative dimensions of migrant labour in Hong Kong and Singapore, including policies and laws, and a better understanding of the different challenges faced by workers in the two cities," she shares.
For instance, there is a strong migrant community that champions migrant workers rights in Hong Kong. In Singapore, on the other hand, locals are the ones who take it upon themselves to be the voice of migrant workers in Singapore.
Since moving to Singapore in 2015, Professor Constable has striven to get a first-hand experience of the local community. She also appreciates the meaningful conversations she has had with students at Yale-NUS.
"The students are very enthusiastic, interested, hardworking and very bright. There seems to be a desire for learning that's very impressive," Professor Constable says. She hopes to develop the strongest possible anthropology major in Yale-NUS through strategic hiring of exceptional faculty as well as thoughtful and innovative curricular development.
"Nicole Constable is a well-known anthropologist who has done very extensive work on migration, mobilities and transnationalism, focusing on East and Southeast Asia. Her work, which deals with international labour, migrant domestic workers, and social issues related to transnational migrant workers, are very relevant in today's globalised world, which is seeing significant movements of people for work and refuge," shares Professor Tan Tai Yong, Executive Vice President of Academic Affairs at Yale-NUS, highlighting that the Professorship was awarded to distinguished scholars whose expertise and international renown add to the research and teaching reputation of the College.
He adds, "The College is pleased to be able to attract such high quality scholars to its faculty, and we are looking to fill a few more chair professorships."
Professor Constable's attraction to Anthropology blossomed at a young age. Having spent most of her growing years in Canada and the United States, she discovered that moving around made her interested in many places and in contrasting them.
"I was interested in people, in stories, in different cultures, in politics and economics, gender issues and many different things," shared Professor Constable, explaining that all of these interests culminated in the study of Anthropology.
Apart from being an established researcher, the multi-talented professor loves to weave and write poetry. Professor Constable also adores the Singapore Botanic Gardens, which she deems as "absolutely amazing", for its wide variety of orchids.
Sir Peter Crane FRS, Dean of the School of Forestry & Environmental Studies and Professor of Botany and Bryan Garsten, Professor of Political Science at Yale University were previous J Y Pillay Visiting Professors.