By Lim Wei Da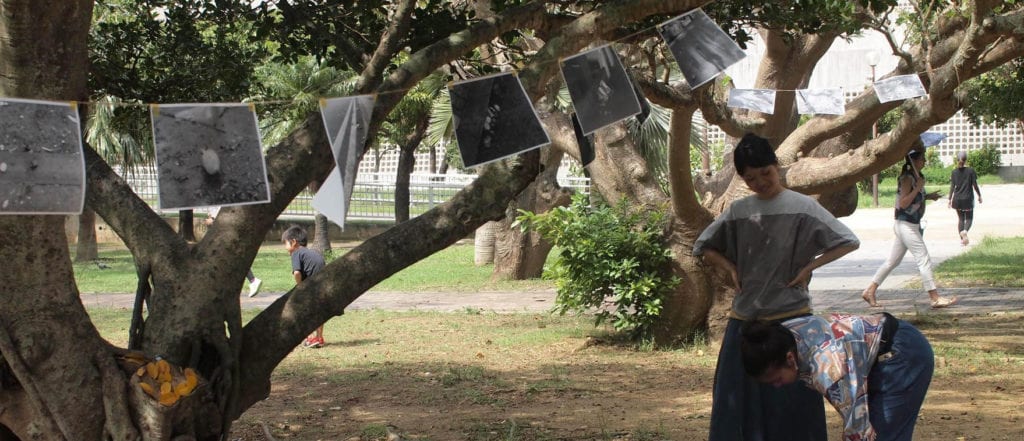 Alexis at Make Cities Wild, an Arts Tropical event that focuses on art beyond a white cube gallery. Image provided by Alexis Chen.
At Yale-NUS College, students have the opportunity to pursue summer internships locally or abroad for their personal and professional growth. Besides allowing students to broaden their horizons, internships also help students explore their aspirations. Many of these internships are offered and supported by the College's Centre for International & Professional Experience (CIPE).
This past summer, Alexis Chen (Class of 2022) worked as an intern at Arts Tropical, an alternative art gallery in Okinawa, Japan. This internship was offered in conjunction with a Learning Across Boundaries (LAB) trip where Alexis learnt about Okinawa's history and met various stakeholders in its arts community. LAB is a faculty-generated initiative of a short duration that allows faculty to share their scholarship with students outside of the classroom and create an opportunity for students to explore themes of the curriculum in a broader context.
"Arts Tropical is not simply a white cube gallery but also a café that holds various community events. During my internship, I assisted the gallery in hosting exhibitions through installing frames and even deciding how we should display artworks. Progressively, I became more involved in planning events and aware of considerations such as visitor experience and artistic alignments."
"During the last week of my internship, my supervisor gave me a special project to give a public talk about my experience in Arts Tropical. The project was challenging given how I barely have a foundation in Japanese and our guests did not speak much English. This meant that I had to express my thoughts more creatively!"
During her internship, Alexis also volunteered at the Wakasa Community Centre and facilitated weekly creative placemaking events. Creative placemaking champions arts, culture and creativity as critical elements to improving the quality and vitality of a place.
"Through my experience in Okinawa, I realised how creative placemaking, or most fields for that matter, do not exist independently but become successful if they are supported by different stakeholders. For instance, in Arts Tropical, my supervisors and I regularly made trips to the nearby food or craft stores to interact with the owners. Through developing these relationships, people in the community were more supportive of what the gallery was doing and actively participated in our events."
"But more importantly, my experience in Okinawa pushed me to put myself out there and be more confident in communicating with others. As such, I feel better equipped to pursue my aspiration of becoming a creative placemaking curator."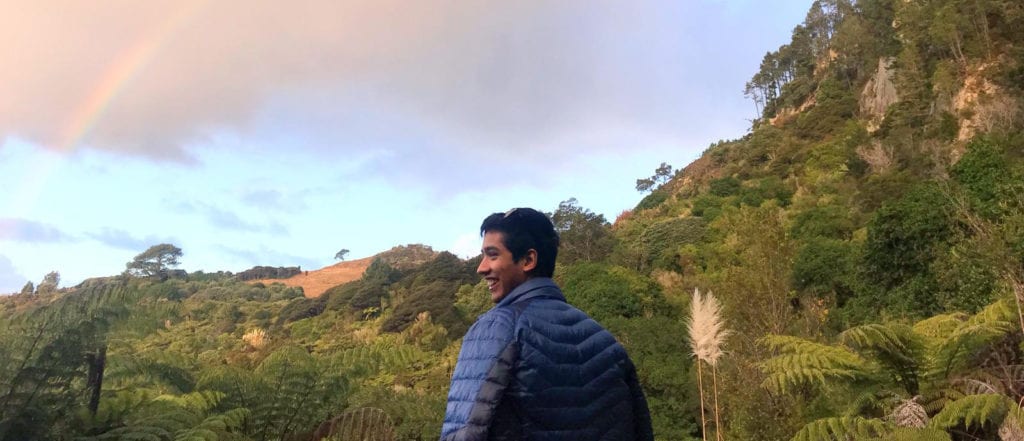 Image provided by Shardul Sapkota.       
Shardul Sapkota (Class of 2020) took up a visiting researcher position at the Augmented Human Laboratory at the University of Auckland in New Zealand. As a Mathematics, Computational, and Statistical Sciences (MCS) major, Shardul was excited by the opportunity to develop assistive technology with the laboratory.
"The Augmented Human Lab envisions to humanise technology and is well-known for its work on assistive augmentation which explores ways of creating human-computer interfaces in making new interaction paradigms."
"One project I worked on was Prospero. Prospero is a conversational memory coach that aids one's memory and suggests moments for memory training such as when users are potentially more receptive to training. I was excited to work on this project as it has great potential to help older adults to live more independently," added Shardul.
During his internship, Shardul created an iOS and Android application that enables one to use voice and text inputs to interact with a virtual memory coach.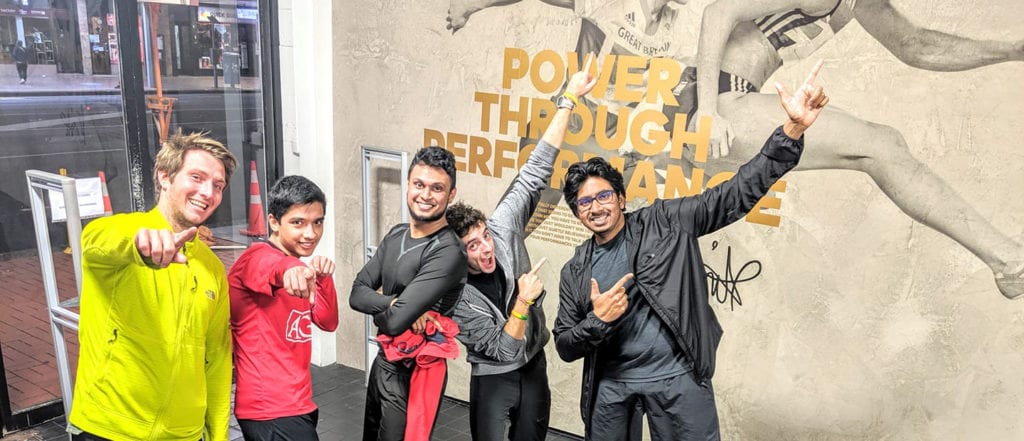 While in New Zealand, Shardul also joined a runners' club. Image provided by Shardul Sapkota.
Shardul shared that his experience at the Augmented Human Lab gave him valuable insights into academia and allowed him to develop his abilities in writing deep learning algorithms, conducting research, as well as designing and making interactive technologies. Shardul secured the internship through a semester abroad programme offered by CIPE where he studied at the Massachusetts Institute of Technology (MIT) and had the chance to conduct similar research.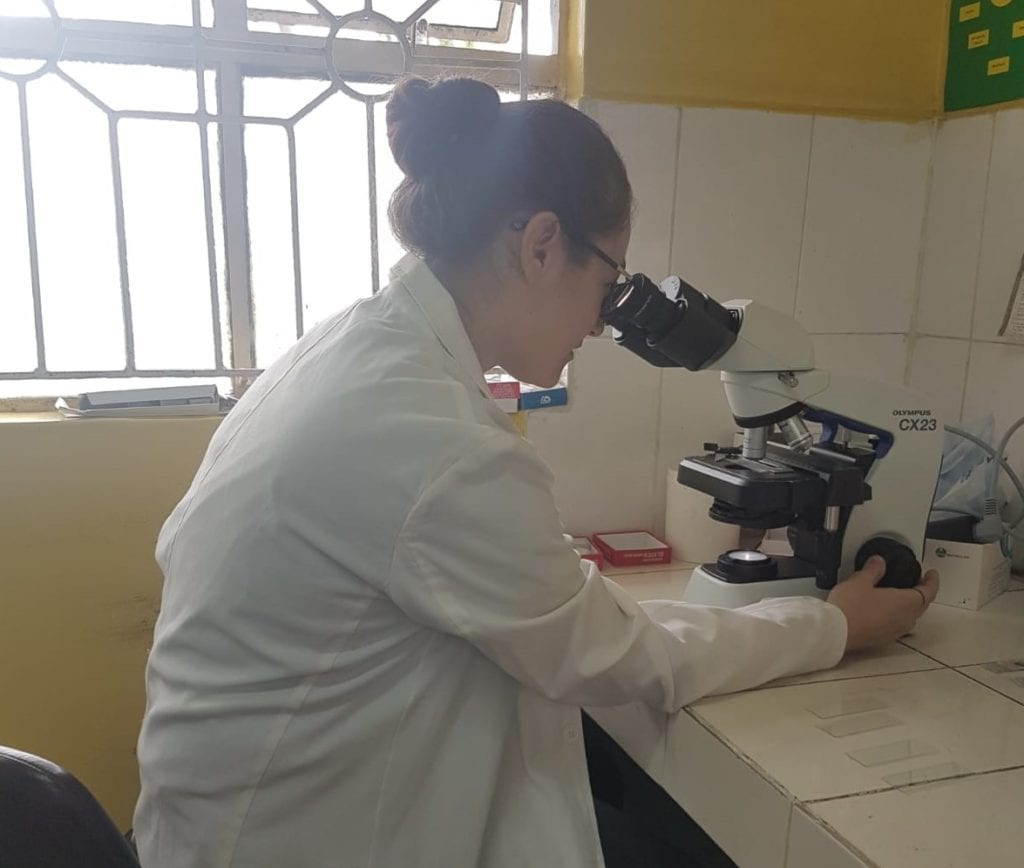 Image provided by Snezhina Kancheva.
Another student who worked overseas over the summer is Snezhina Kancheva (Class of 2021). She pursued an internship at MMM Mukuru, a medical centre in Nairobi, Kenya. A Life Sciences major, Snezhina is interested in numerous fields of medicine and public health such as emergency medicine, infectious disease control, and healthcare policy.
"The medical centre I worked in aims to prevent the spread of infectious diseases and provide affordable healthcare to the residents of Mukuru kwa Njenga, one of the largest slums in Nairobi.  We had several departments that did everything from treating tuberculosis to providing voluntary counselling and testing for HIV. During my three months there, I assisted the healthcare providers in all the departments though I was mostly in the laboratory where I performed diagnostic tests for illnesses such as malaria, salmonella, or tuberculosis."
When Snezhina arrived in Nairobi, there was an ongoing cholera outbreak across the slums. She recalled how she encountered many patients who fell sick because they tried to self-administer medical treatment to save money.
"While I felt helpless in those situations, observing the importance of affordable healthcare has strengthened my resolve to pursue graduate studies and a career in healthcare," said Snezhina.
This story is the first of a two-part series on Summer Internships 2019. Watch this space for our second story on students who did their internships locally.