By Kelly Ng | Images by Yasunari Watanabe and Jay Ong
Yale-NUS student Jay Ong (Class of 2021) will debut two of his original saxophone compositions at the 18th World Saxophone Congress, which will be held in Zagreb, Croatia from 10 to 14 July 2018. Held since 1969, the international congress serves as a platform for professional and amateur saxophonists, across all musical genres and expressions, to converge.
His original compositions are titled "Sketches 2" and "Sketches 3". The former will be performed by a saxophone quartet while the latter by a saxophone duet.
Speaking about these compositions, Jay explained, "The inspiration behind these two contemporary pieces came from the concept of travel and transit. I was interested in how these concepts could be expressed musically. For example, Sketches 2 is an ostinato-based piece. This means there is a constant pulse, like a car beeping sound, interspersed throughout the song. This sound appears in different forms and is constantly contextualised in terms of instrumentation, harmony and tone."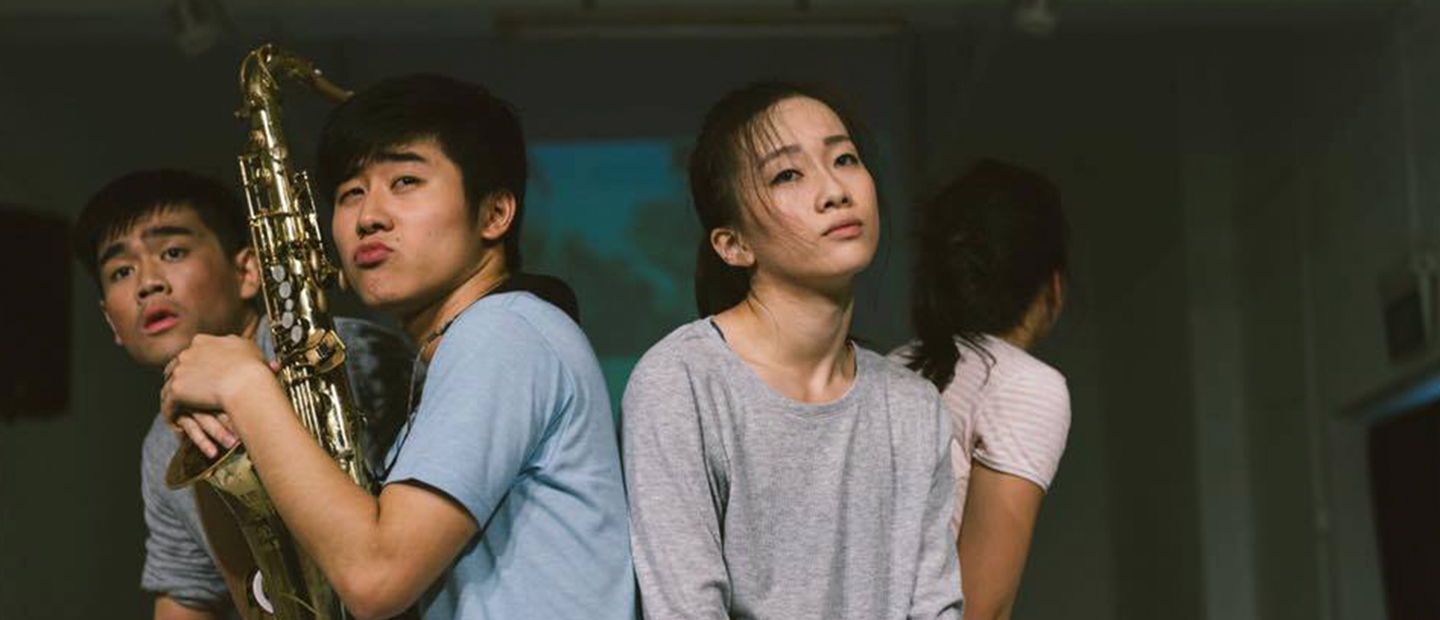 Jay (second from left) in an interdisciplinary performance combining dance, theatre, music and multimedia funded by National Art Council's Matchbox Grant.
Prior to this, Jay had his pieces showcased in various recitals and concerts in Singapore and Australia. In early March, he also wrote music for brass parts for an Elvis Presley tribute concert held at the Esplanade.
With an impressive host of musical achievements under his belt, Jay fondly recalled how his love for the saxophone first developed. "Back in secondary school, I was rejected by nearly every student organisation but the school band. I was assigned to play the saxophone and I ended up enjoying it very much. Since then, my musical growth has been organic and informal. Along the way, as I experimented with writing and arranging music configurations for different groups like saxophone quartets, clarinet choirs and mixed ensembles, my passion for the saxophone grew."
The music scene in Singapore is considerably small, relative to that of other countries in the region. Although it is slowly making its mark, Jay foresees that the classical and jazz scene will likely remain small and niche relative to that of other musical genres like Indie music. However, it is this network of connections within a tightknit community, both locally and abroad, that helps musicians forward in their musical endeavours.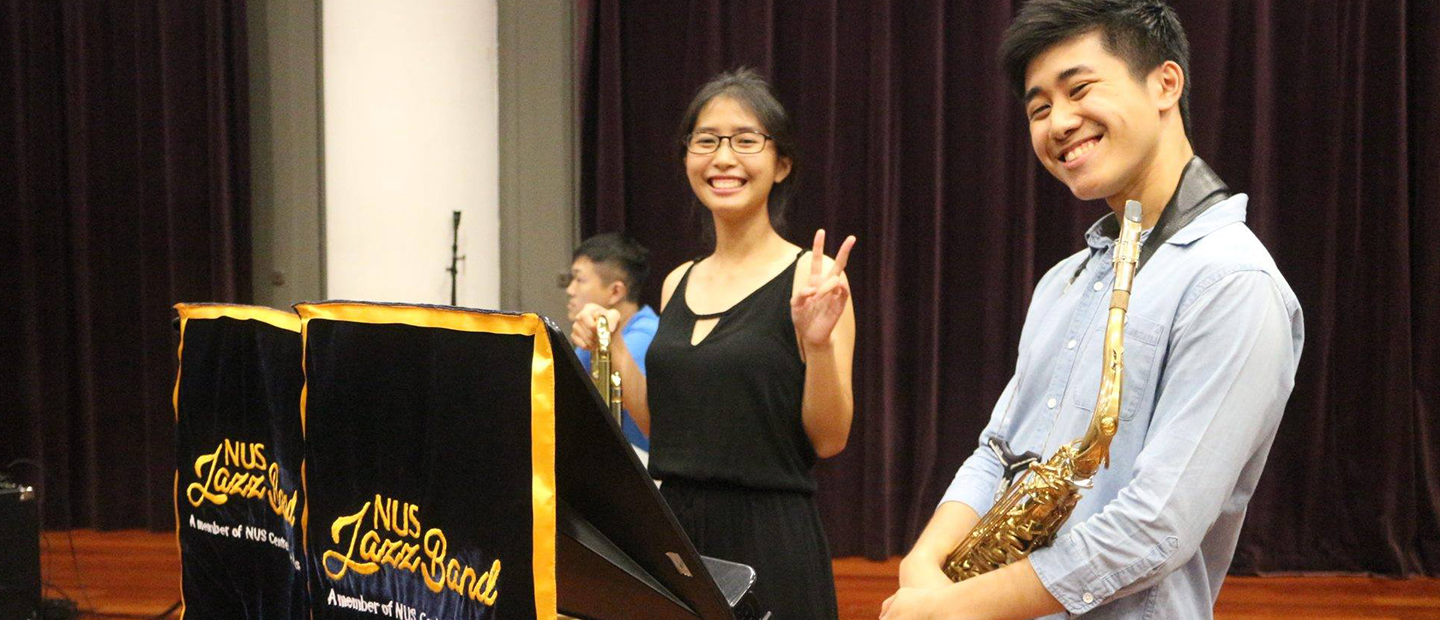 "As a member of the National University of Singapore's Jazz Band and a resident composer for a local saxophone quartet in Singapore, I have been blessed to know many wonderful stakeholders in the jazz and classical scene. These connections have allowed me to expand my musical experience," Jay remarked.
In school, Jay has performed several times at different events like Family Weekend and end-of-semester dinners. When asked why the College is a conducive environment for his musical endeavours, Jay shared that it provides him the freedom to explore and develop inspiration.
"Yale-NUS College is a good space for me to experiment with my performances. For example, during the Saga end-of-semester dinner last year, I incorporated looping pedals in my performance piece," he added.
In addition to his music, Jay is also passionate about other matters such as social work. As the current Vice President of Community Impact, or ComPact, a Yale-NUS student organisation dedicated to increasing the involvement of students in off-campus community service, he helped to organise and moderate the recent panel discussion on migrant workers.
"I chose to study at Yale-NUS College because I believe in the liberal arts and sciences model. The Common Curriculum has enriched my ability to see the world through different lenses and has also taught me the importance of translating knowledge into tangible action. For me, this has manifested most significantly in my interest in Singapore's migrant workers. I hope to learn more about them and engage them through their music (bhangra) and culture (Bollywood)."
Looking ahead, Jay has multiple aspirations, some of which are music related and some are not. He hopes to release an independent musical album one day, learn the drums and piano, be involved in a social project, learn Bahasa Indonesia and be a General Paper teacher in junior college when he graduates.
Nonetheless, despite the varied nature of his goals, he says that the approach to each aspiration are parallel in one way or another.
"If you put things into perspective, you will realise that music and academics are very similar. Natural flair is just one part of the equation in excelling, regardless of the nature of the aspiration. More often than not, it is discipline and hard work that gets you the desired result," Jay said.