By Lim Tian Jiao 
At Yale-NUS College, students interested in public policy, computing, the environment, public health, law or medicine can apply for concurrent degree programmes (CDP) or special programmes offered in partnership with the National University of Singapore (NUS) or Yale University. Five students in the Class of 2020 are currently working towards concurrent degrees with the NUS School of Computing (NUS Computing) and the Lee Kuan Yew School of Public Policy (LKYSPP).
Yasunari Watanabe is the College's first student to pursue a concurrent degree with the NUS  Computing, a newly offered programme.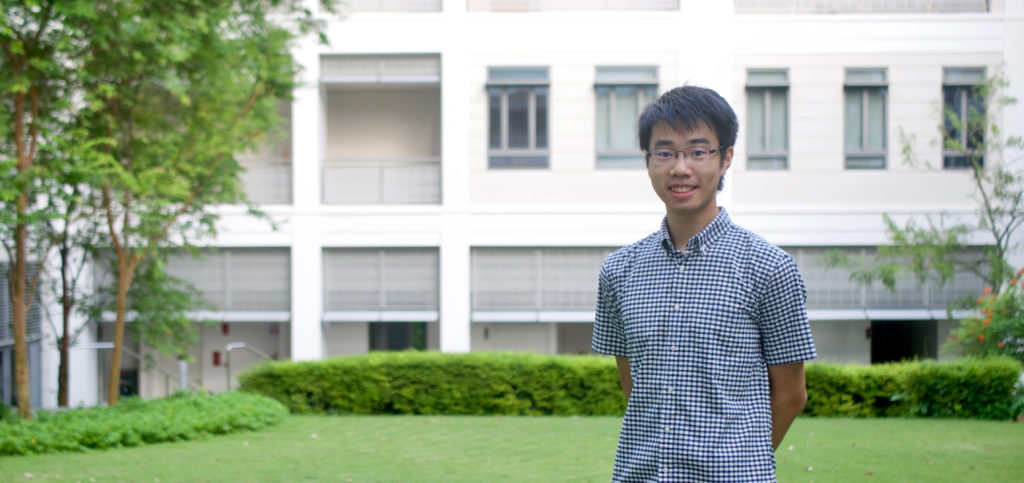 Image provided by Yasunari Watanabe. 
"The CDP with NUS Computing definitely caught my eye when it was announced," said Yasunari, who is a Mathematical, Computational & Statistical Sciences (MCS) major and a Philosophy minor. The new programme is a way for him to pursue his interest in programming languages and formal methods. "I'm able to augment the computer science background from my Yale-NUS education with a layer of more domain-specific knowledge from my NUS courses," he said. "Upon graduation, I hope these will prepare me to access opportunities in more specialised R&D roles within the software industry."
As part of the programme, Yasunari will be also embarking on a year-long dissertation in his fifth year. He already has plans to expand upon his Yale-NUS capstone research on certified program synthesis. Yasunari's capstone project received this year's prize for Outstanding Capstone Project in Mathematical, Computational and Statistical Sciences.
"My capstone project produced several findings that I'm eager to explore further. Over the summer, I hope to refine them into a research topic suitable for my master's dissertation," said Yasunari. "I entered my fourth year with virtually no knowledge about program synthesis. Now that I am better acquainted with the literature, I'm excited about the possibilities for the coming year."
Meanwhile, Rachel Juay and Keith Yap, both Philosophy, Politics and Economics majors, have just completed their first year with the Lee Kuan Yew School of Public Policy (LKYSPP) CDP.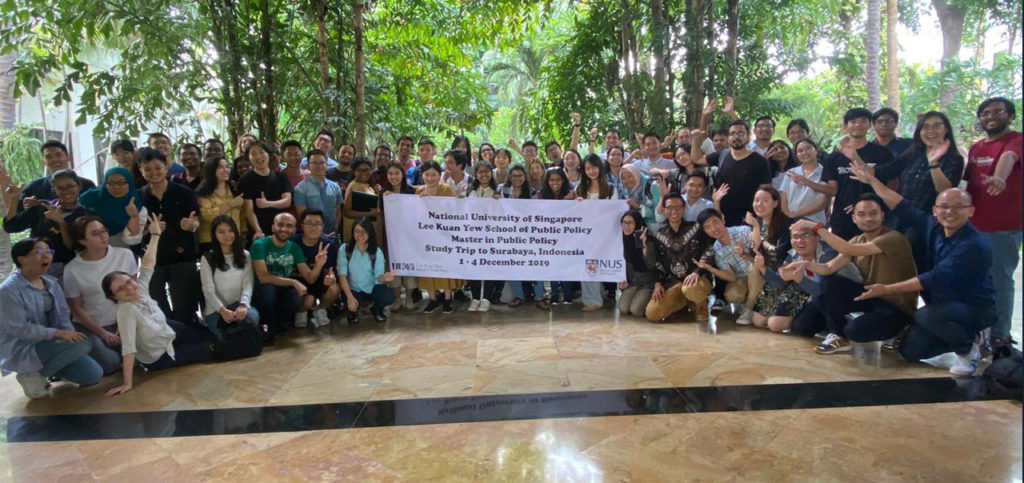 The LKYSPP CDP students from the Class of 2020 with their batchmates on a study trip to Surabaya, Indonesia in December 2019. Image provided by Keith Yap. 
Keith pointed to the reputation of the LKYSPP and the diversity of its professors as key reasons for his interest in the CDP.
"LKYSPP is one of the best public policy schools in Asia, with a diverse pool of students. On the academic front, there are professors as well as practitioners and policymakers. At times, senior civil servants also come to the school to teach from their perspective," said Keith.
On the other hand, Rachel was motivated to enrol in the CDP to gain deeper insights into Singapore public policy after taking a number of public health courses while on semester abroad at University College London in the United Kingdom. "As I move into my second year, I am excited to expand my knowledge into more niche topics like water and sanitation, and urban development in my senior year through the other electives offered by the school," she added.
"Some of my course mates at LKYSPP have larger networks than I do because of their various fields of work and personal contacts. I often tap on their expanded knowledge of their specialities," said Rachel. For example, Rachel turned to her course mates at the LKYSPP for help in reaching out to employers of ex-offenders, a demographic group she had to interview as part of her Yale-NUS capstone project.
For Rachel, straddling between the two schools also came with unexpected opportunities. As President of the Yale-NUS Student Government, Rachel shared some of the College's academic wellness strategies with her class committee members at the LKYSPP in light of the COVID-19 outbreak. Drawing on Yale-NUS' grading system for class participation during the pandemic, she worked with the class committee to pitch further academic recommendations to the professors at LKYSPP.
Rachel received the Class of 2017 Award at this year's graduation ceremony, after being voted by her peers as having contributed the most towards the College. She also received the Dean's Leadership Award from LKYSPP for her contributions to NUS through her work at the Yale-NUS Student Government and Yale-NUS Admissions office.
In the new academic year, Yasunari, Rachel and Keith will be studying full-time at the respective partner institutions as they work towards completing the CDP and earning their master's degrees.