By Lim Wei Da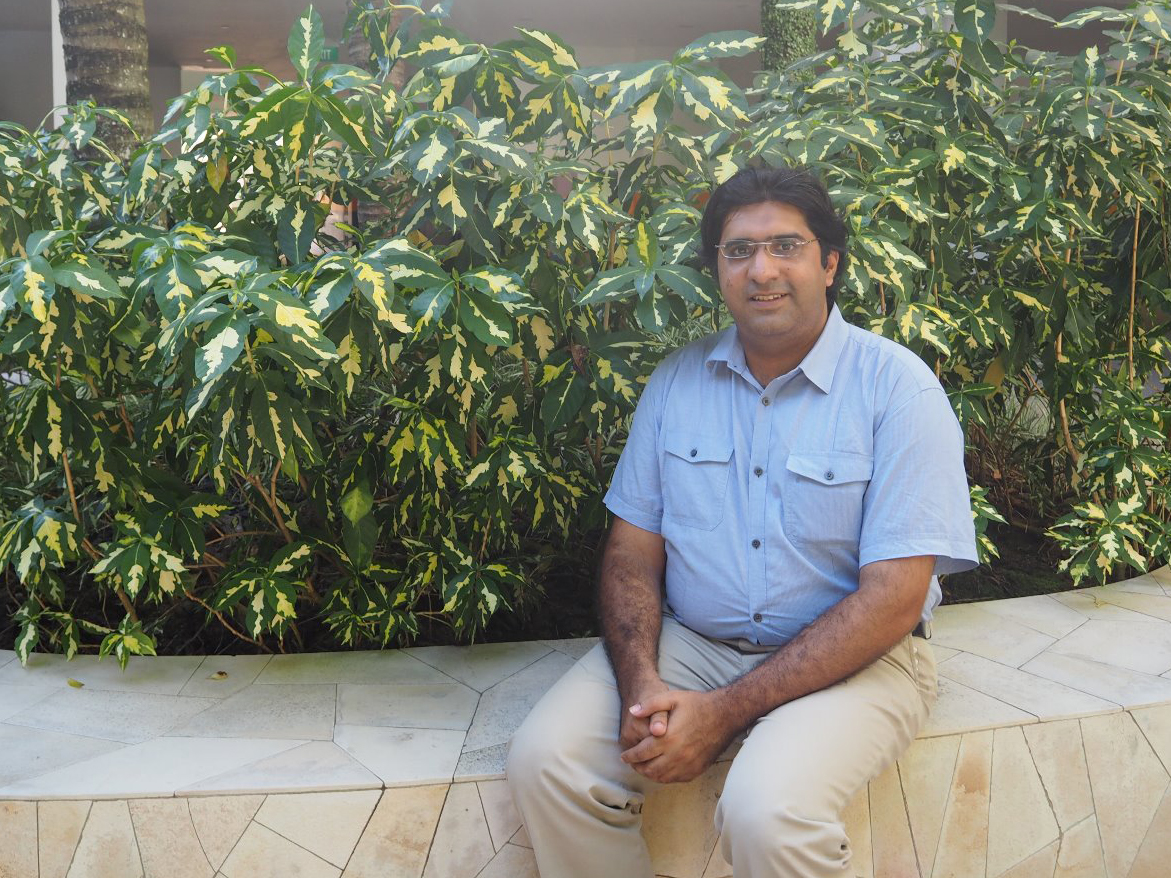 Associate Professor Shaffique Adam hopes his research will revolutionise technological advancements in the world. Image provided by Public Affairs.  
Associate Professor of Science (Physics) Shaffique Adam was recently awarded the National Research Foundation (NRF) Investigatorship, a prestigious research grant that supports a small number of scientists who are leaders in their respective fields of research. Assoc Prof Adam previously received a NRF fellowship for early-career faculty in 2012.
Using the NRF Investigatorship grant, Assoc Prof Adam will work on a research titled "Moiré scale engineering of atomically thin materials to achieve higher-temperature superconductivity". Superconductivity is the state in which a material drops to zero electrical resistance and loss below a threshold temperature, and Assoc Prof Adam's research aims to help scientists gain a better understanding of the properties of new materials.
Assoc Prof Adam hopes that his research into the properties of new materials can revolutionise technological advancements in the world. He said, "We are living in a time – just like the gold rush – where technology has allowed the creation of countless new materials with interesting properties that have excited many scientists."
According to Assoc Prof Adam, the combination of these different properties could produce an almost infinite combination of new materials and possibilities which could be useful to society. As a theoretical physicist, he intends to study the general principles behind these new materials so that researchers can find and create useful materials with greater ease. For example, better materials could help create more effective superconductors that transmit electricity with no loss, which would transform many of our current technologies and electrical systems.
At the moment, Assoc Prof Adam is building collaborative networks with external partners and hiring researchers for his project, including up to six undergraduate research assistants at Yale-NUS. During his undergraduate years, he benefited greatly from doing research. He is now motivated to create opportunities for Yale-NUS students to conduct research with him and be acknowledged as contributors of his published papers. Through working on his research, Assoc Prof Adam hopes that his students will learn fundamental research skills that will prepare them for a career in the sciences.
Drawing inspiration from his research, Assoc Prof Adam is also developing a short module titled More is Different: Emergence in Physical Systems. He explained, "For example, you can think of water as oxygen and hydrogen atoms bonded together, but when you have a lot more water molecules, like in a waterfall, different properties start to emerge such as the refraction of light. Similarly, with electrons, properties like superconductivity might emerge. For this upcoming module, students will examine a handful of examples of emergence in physics, including some that are familiar in everyday experience, such as magnetism or fluid flow, and others that are explored in my NRF Investigatorship research."
Assoc Prof Adam hopes that this module will be accessible to students of all disciplines. "Through my research on new materials, I want to study the emergent properties of various material combinations that could benefit society. I hope that students at Yale-NUS will be able to learn from my research, and I am grateful to the NRF for this opportunity to embark on the research that I am passionate about."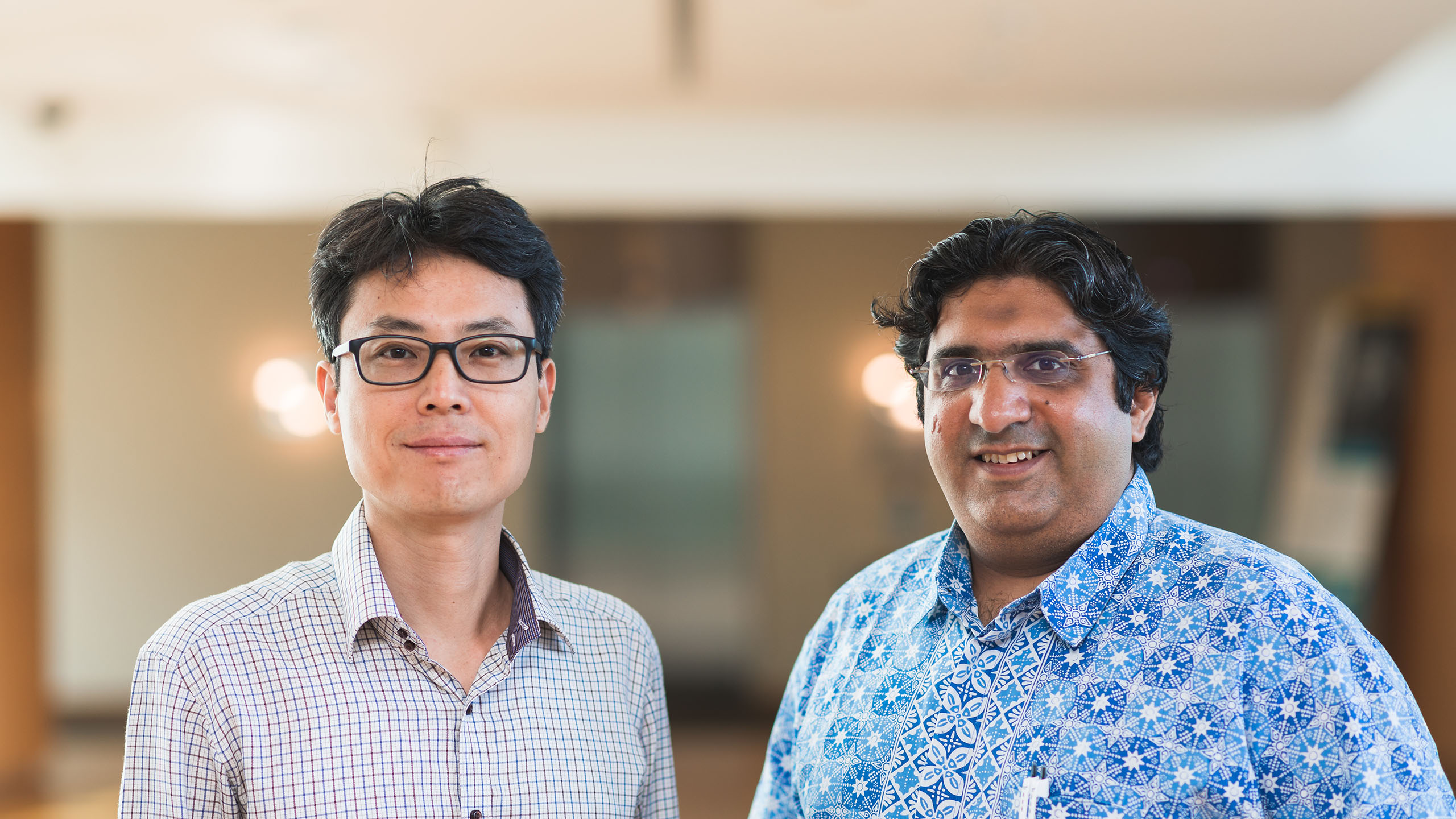 Associate Professor Shaffique Adam with fellow NRF Investigatorship winner National University of Singapore (NUS) Professor of Electrical and Computer Engineering Yang Hyunsoo (left). Image provided by NUS.