By Daryl Yang (Class of 2018) | Image by YNC Photography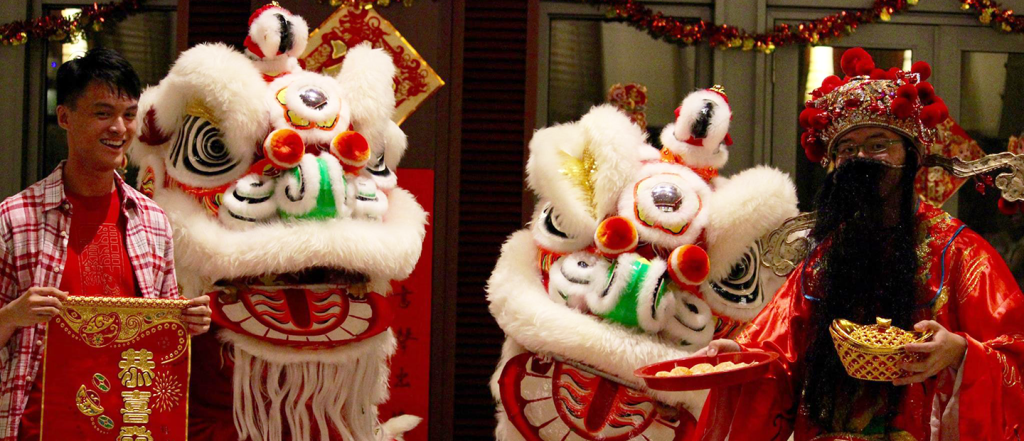 Yale-NUS College heralded the arrival of the Lunar Year of the Monkey with a week-long series of celebratory events organised by a student organisation, the Yale-NUS Global China Connection (GCC).
The Yale-NUS GCC aims to introduce and expose the College community to Chinese culture, business and current affairs. Students tried their hands at Chinese calligraphy and making traditional dumplings over the week, before the College ushered in the Lunar New Year with a finale concert on 4 February 2016.
Rachel Lim (Class of 2018) oversaw the planning of this year's celebrations, which have increased in the variety of activities from last year's edition because they wanted to engage a wider part of the Yale-NUS community.
"Lunar New Year is one of the most important cultural events in the Chinese calendar with many interesting customs and activities," explained Rachel. "We wanted to share some of these Lunar New Year festivities with the Yale-NUS community, especially since our community is so diverse and many of our international students could learn more about Chinese culture as well."
The finale concert held on Thursday, for example, was co-hosted by Will Goebel (Class of 2019) and Eva Klein (Class of 2018); two international students who have been attending Chinese language lessons. The concert also included a segment where current Chinese language students performed a medley of popular Lunar New Year songs.
Jessica Teng (Class of 2018) shared that for her the highlight of the concert was a xiangsheng (crosstalk) performed by Jay Lusk (Class of 2018).
A traditional Chinese comedic performance, a xiangsheng is usually performed in the form of a monologue or a dialogue in a rapid, bantering style using language that is full of puns, jokes and allusions.
At the concert, Jay delivered an entertaining monologue about a conversation between a father and son on the meaning of 'anger' in an immaculate Beijing dialect.
"I was especially impressed by how well he has mastered the Chinese language," said Jessica.
The week-long celebrations, which were supported by the Dean of Students Office and the Rectors' Offices, were well-received by students, faculty and staff.
For Dean's Fellow, Samson Berhane, the goal of such celebrations on campus is not only in the festivities themselves but also what makes them sentimental and meaningful.
"When you have a community as diverse at Yale-NUS, it is not always easy to relate to persons whose lives and lived experiences are so different from our own," he said.
"Hopefully it is in these moments and events each year that we can share and celebrate our own culture and a piece of our lives we hold dear with others in the Yale-NUS community whether it is through food, music, or the arts," he added.
"As the organisers, it makes us happy and fulfilled that we managed to bring some of the Chinese New Year spirit of sharing and reunion to our community," shared Rachel.