By Muhammad Firdaus
On 18 May 2020, Yale-NUS College held its first-ever virtual graduation ceremony.
The ceremony was broadcasted on the Graduation microsite and attended remotely by students, family, alumni, faculty and guests from all over the world. To accommodate different time zones, the ceremony was also held in the evening for the first time.
This year, the College celebrated the achievements of its largest cohort to date, comprising 183 graduands, including 10 from the Double Degree Programme in Law and Liberal Arts, jointly offered by Yale-NUS and the National University of Singapore (NUS) Faculty of Law.
To kick-start the proceedings, Grace Kwak Chae Woon (Class of 2020) played a rousing rendition of the Singapore national anthem from her church in South Korea.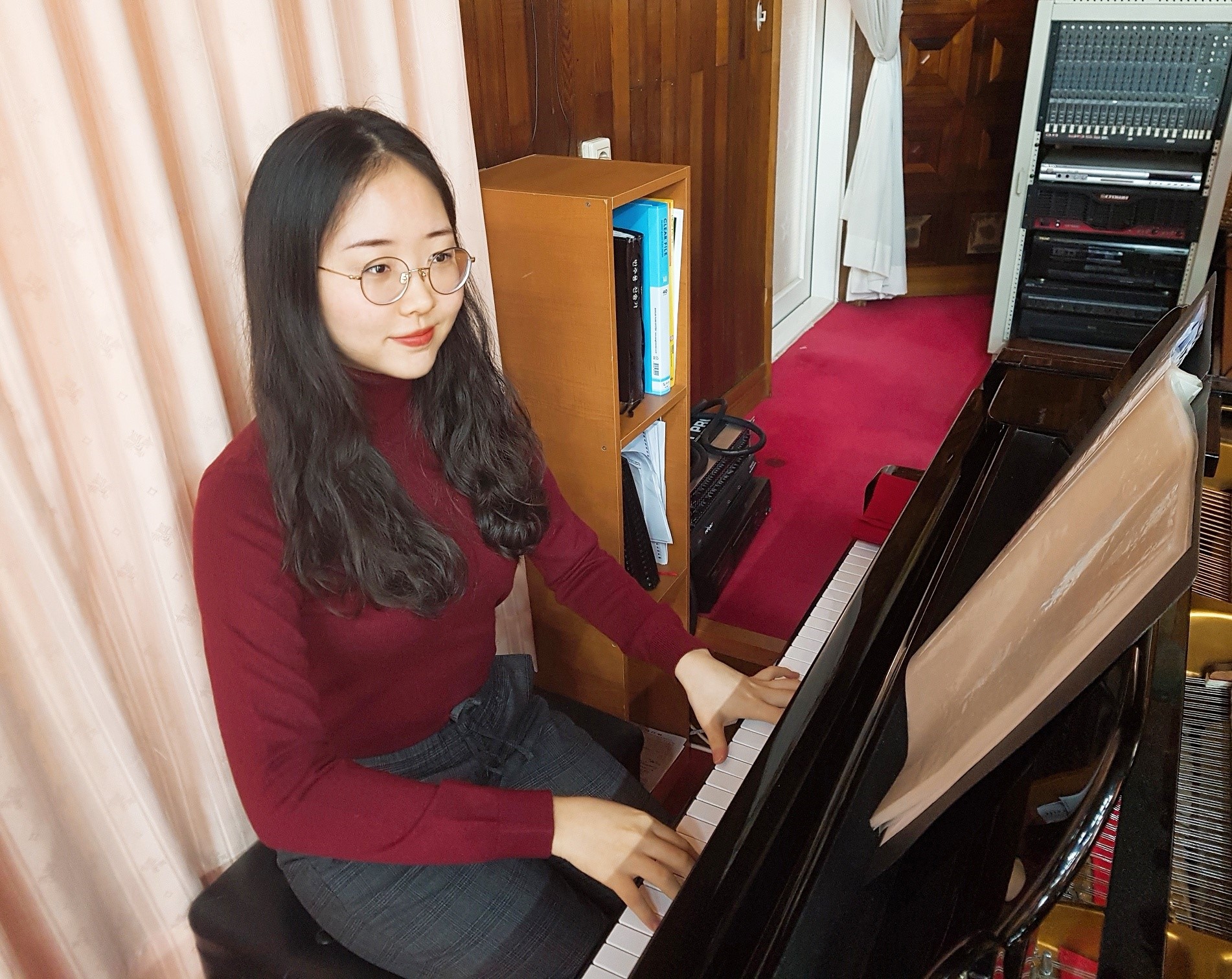 Grace Kwak Chae Woon (Class of 2020) performing the national anthem.
In his opening address, Professor Tan Tai Yong, President of Yale-NUS College, encouraged graduands to reflect and put their skills to good use in these trying times. "The pandemic has amplified existing problems and social inequalities in a way that demands change like never before. Let us use this time to reflect on how we can act and respond. Let us not forget to look out for one another, especially those who are finding it tough to cope," he said.
In a special video message, Minister for Education Mr Ong Ye Kung addressed graduands and emphasised the value of a liberal arts education, now more than ever. "At times like this when all hands are on deck, we truly appreciate the value of a multi-disciplinary education, such as what you have gone through at Yale-NUS," he said.
"Here, you have started learning to synergise different strands of knowledge, energised your heart and your mind, learned to be creative yet logical, to examine issues, interrogate them at the margins, and yet grapple with core dilemmas that modern societies are facing especially in the light of COVID-19."
"Now it is your turn to collectively reimagine and create a post COVID-19 Singapore," he concluded.
Graduands were then presented to Madam Kay Kuok Oon Kwong, Chairperson of the Yale-NUS College Governing Board, who presided over the ceremony.
Specially nominated by the graduating class, Professor of Social Science (Environmental Studies) Michael Maniates spoke on behalf of the College faculty. "I know from mentoring liberal arts students for 27 years that the full extent of your skills and attributes, your "liberal arts powers," remain largely hidden from you. You've been too busy with coursework, and perhaps too anxious about the future, to notice the subtle yet profound changes that your time in the liberal arts has produced," he said. Calling on graduands to embrace the challenging times, he added "Watch for that epiphany – the rude discomfort. Don't fear it. And when it comes, stay true to your liberal arts training and commitments, and to one another. That's how you'll become superbly suited to the churning waters around you."
Through a series of video presentations, the graduating class was also presented with academic prizes and non-academic awards, commemorating their achievements and important milestones in their college journey.
Student speaker Scott Lee Chua (Class of 2020) closed the proceedings on an optimistic note. "One version of tomorrow goes like this: the markets are down, everything is collapsing, no one is hiring, it's a bad time to be a liberal arts student going out into the world," he said.
"The version I prefer is this: that the world will keep spinning, that tomorrow will come, and when it does, there will be much to rebuild."
One highlight of the ceremony was the surprise screening of a heart-warming video montage of well-wishes from the graduands' families, faculty, alumni and staff – both past and present.
This included video messages from President of the National University of Singapore, Professor Tan Eng Chye; President of Yale University, Professor Peter Salovey; as well as founding Yale-NUS College President and Vice President for Global Strategy at Yale University, Professor Pericles Lewis.
The graduating class also contributed to the ceremony in the form of a collective musical performance. Scattered across the globe, graduands recorded themselves singing 'Everyday' from High School Musical 2 in a touching video compilation, edited and compiled by fellow students Nathaniel Mah, Alistair Ryan and Benedict Tan (all from Class of 2020). The video compilation also saw contributions from staff and faculty, including President of Yale-NUS College, Prof Tan.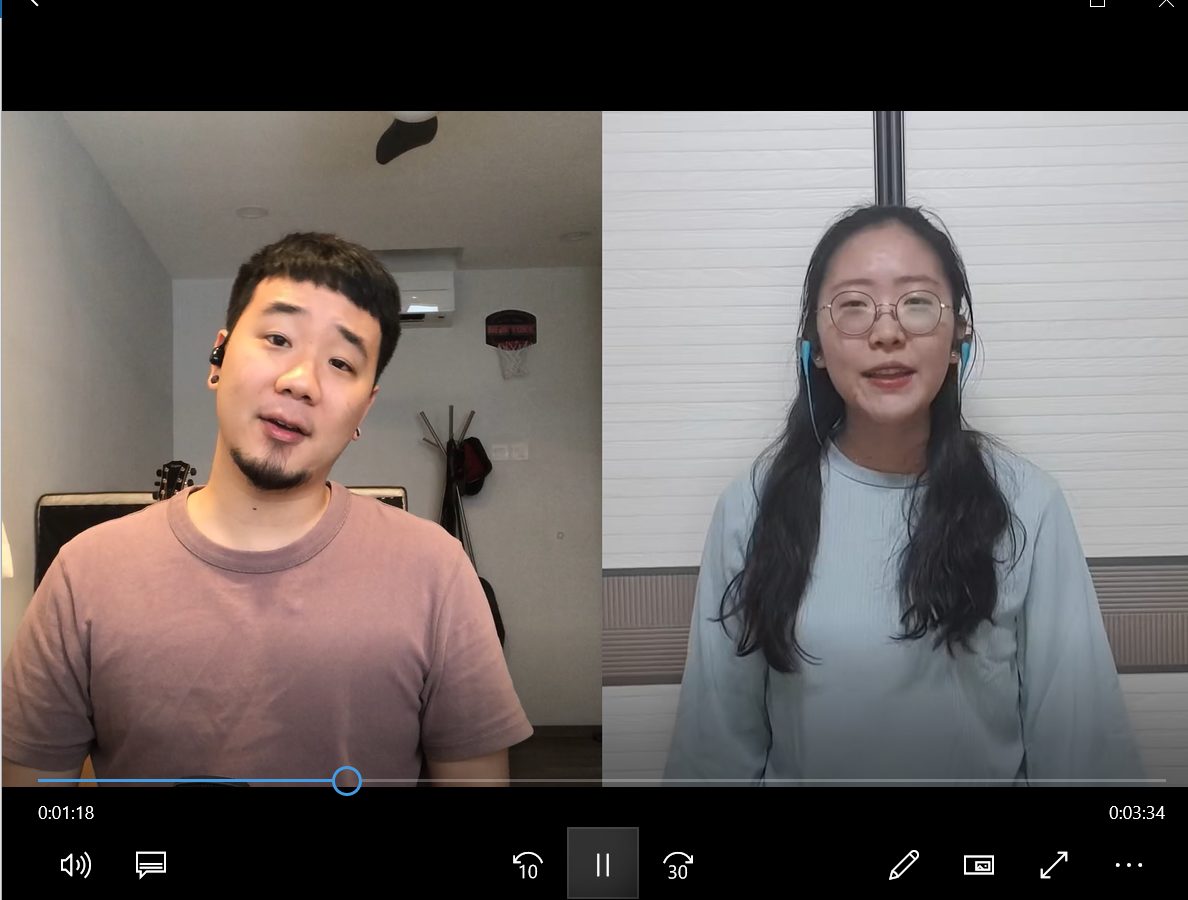 Nathaniel Mah (Class of 2020) (left) and Grace (right) in a recording of the musical performance.
"In the midst of the COVID-19 situation, I'm heartened that the Yale-NUS community has come together to support each other in various ways. This virtual Graduation Ceremony is a way of commemorating our graduands' achievements, which was made possible by our community's adaptability and willingness to rise to every challenge. I am sure our graduands will reflect on how they can respond to the challenges posed by the pandemic and continue to excel in their endeavours when they leave the College," said Prof Tan.
Organising a virtual graduation ceremony of this scale is no easy feat. A culmination of months of preparation, the ceremony involved members from various departments, including Academic Affairs, Admissions & Financial Aid, Alumni Affairs & Strategic Events, Dean of Students, Development, Educational Resources & Technology, Public Affairs, and Registry.
Behind the scenes, the various departments worked tirelessly to adapt various elements of a physical graduation ceremony for a virtual setting, coordinating their efforts via e-mail and Zoom video conferencing due to the social distancing measures that were in place in Singapore since early April.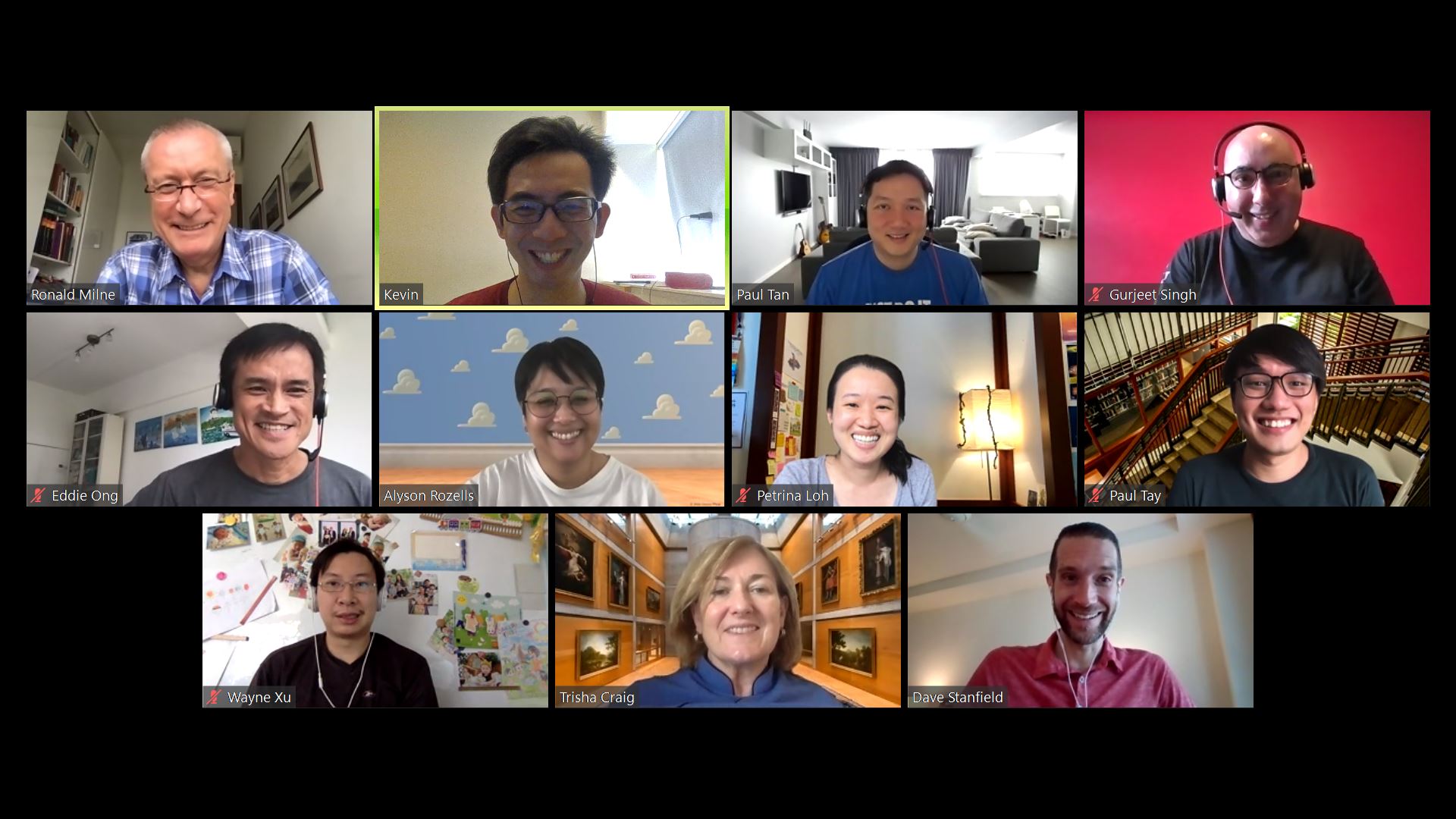 The Graduation working committee planning the ceremony via Zoom video conference.
Dean of Educational Resources & Technology (ERT), Mr Ronald Milne shared, "It was our first time working on a virtual ceremony, so there was a lot of background research and consultation within our community. The ERT team wanted to create a platform that would give our graduands the experience of attending a key milestone ceremony. As a team, we brainstormed on production elements, putting together a storyboard and narrative to guide the flow of the virtual ceremony."
"We believed in going the extra mile to ensure the Class of 2020 was honoured in the best possible way, in spite of the current situation," Dean Milne added.
"The virtual ceremony was made possible because of the Yale-NUS community's willingness to rise up to the challenge. We had a common goal to create a joyous and meaningful experience that commemorates this important milestone for our graduating class during these extraordinary times," said Vice President of Engagement, Dr Trisha Craig.
The working committee's hard work did not go unnoticed. Many graduands expressed gratitude towards the College for making the best out of these less-than-ideal circumstances.
"As a student on the Graduation Committee, I had seen first-hand how hard the Committee worked on adapting the graduation programme to these trying times, and for that I am grateful. Although it was not the graduation that any of us would have expected, I was excited to spend the day live-streaming the event with my housemates who happened to be some of my closest friends from Yale-NUS," said Rachel Juay (Class of 2020).
"After all, graduation is a celebration of the feats we have achieved as the Class of 2020, and the everlasting bonds that we have forged with one another."
Congratulations to the Class of 2020. We wish you all the very best in your future endeavours!
A full video of the ceremony is available here.