By Bilge Arslan
Summer is a time when many Yale-NUS College students embark on different experiential learning programmes – be it summer school, research or internship opportunities, both locally and overseas. In this second part of our series on Summer Internships 2019, we spoke with three students who did summer internships in Singapore and explored different interests.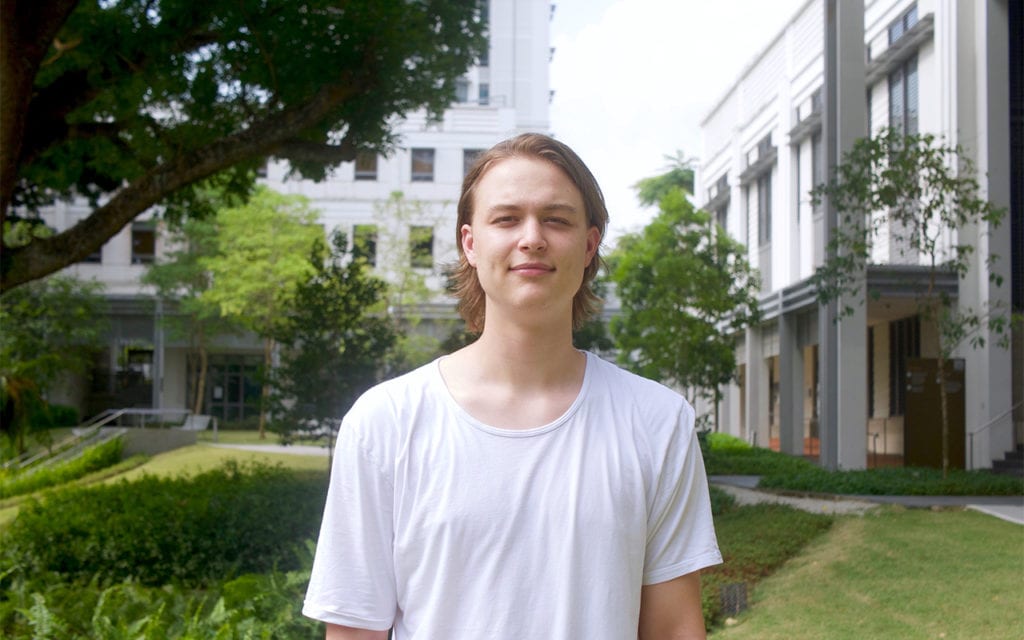 Matas Vitkauskas (Class of 2022). Image by Yasunari Watanabe for Yale-NUS College. 
Matas Vitkauskas (Class of 2022), a prospective Life Sciences major, worked at Duke-NUS Centre for Computational Biology laboratory over the summer. The laboratory focuses on Mutational Signature Analysis, a new bioinformatics field that was established in 2013. Matas wanted to work in this laboratory because this technology combines deep learning, gene sequence technology, and cancer biology, which are topics that interest him.
Matas described what he did over the summer as "detective's work in cancer diagnosis". By sequencing the DNA and comparing the sequenced sample to the standard genome using statistical and mathematical algorithms, he learnt that it is possible to decipher mutational signatures, identifiable patterns of DNA mutation that cause cancer. Matas spent most of his time learning various tasks performed in the laboratory, including R programming and using pattern recognition algorithms as well as some cancer biology. While Matas does not plan to pursue a career in computational research, he felt that this internship experience will be helpful for a future career in Life Sciences.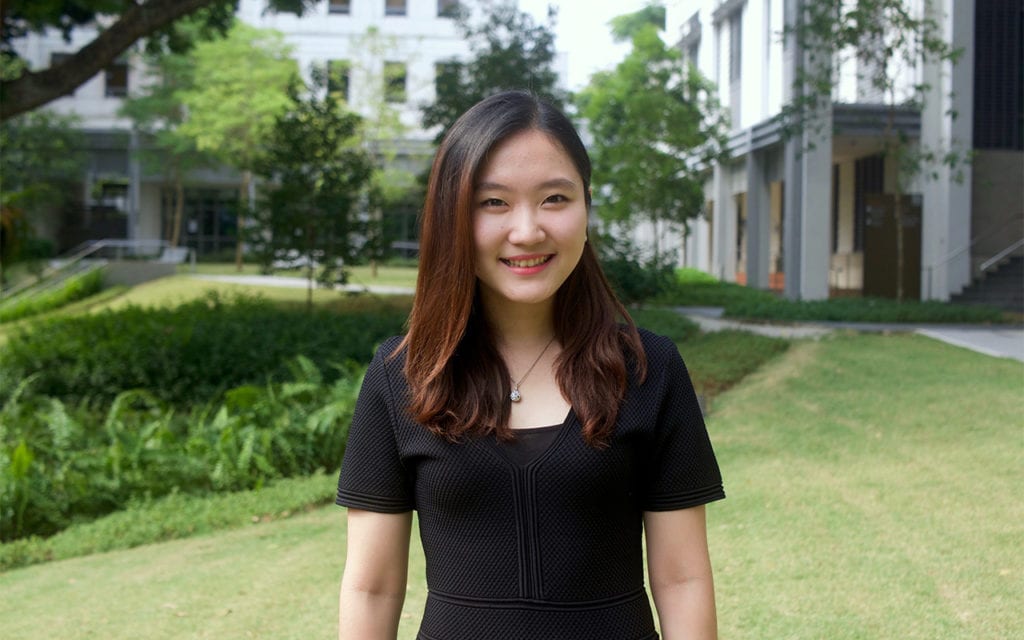 Sunwoo Nam (Class of 2020). Image by Yasunari Watanabe for Yale-NUS College. 
Another student, Sunwoo Nam (Class of 2020) worked at GrabVentures as a user interface and user experience intern (UI/UX). A Mathematical, Computational and Statistical Sciences major, she took a course titled Designing Interactive Systems in her second year, which sparked her interest in UI/UX.
"Before taking this course, I always thought of my major as mainly coding based, and since being exposed to UI/UX through this course, I wanted to explore UI/UX further and have been looking for internships related to this area," said Sunwoo. She shared that she was especially happy to be placed in GrabVentures, a department that focuses on launching new ideas for Grab's mobile app.
"Grab is full of ambitious, motivated yet humble people and such an environment keeps me intrigued and inspired," said Sunwoo. She was also exposed to many opportunities during this internship such as contributing to the development of new features of the app, which was tested in Jakarta. Sunwoo also travelled to Bangkok to launch a new product that she worked on with a team of engineers, business analysts and product managers. The product involves the revamp of the groceries purchase feature in the app in Thailand.
Sunwoo felt that her academic experience at Yale-NUS College has come in handy for the internship. One of her assignments at GrabVentures was to create an improved high-fidelity prototype of any service. "It was truly a rewarding experience to be able to apply see some of my skills in UI/UX that I learnt in school be manifested in different parts of the Grab app and have a real impact," said Sunwoo.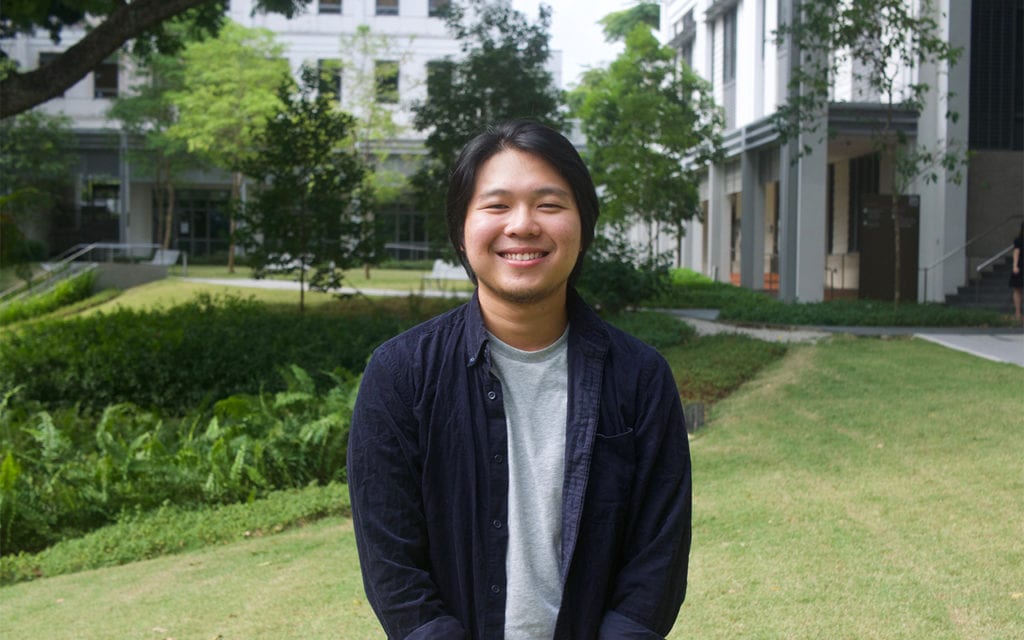 Kwok Jia Yang (Class of 2021). Image by Yasunari Watanabe for Yale-NUS College. 
Kwok Jia Yang (Class of 2021) spent the summer working at The Singapore Art Book Fair, an event he has been following for a long time.
"I wanted to find out more about how non-profit art events could function outside the structures of institutional and governmental funding, contributing to a more organic flow of artistic developments and happenings in Singapore," he said.
Jia Yang added that the experience of being surrounded by creative energy during his internship was "incredibly stimulating and inspiring". The internship also piqued his interest in journalism and art writing as he had the opportunity to interview artists and professionals who work in the creative industry.
For Jia Yang, the working experience enabled him to discover the social realities outside of college life. "Even though the event was only three days long, it was, in reality, the culmination of months of prior preparation – from the finalisation of logistics to marketing campaigns and coordinating with our partners," he said.
"The whole festival would not have been a success had we not worked together as a team. It is certainly an experience I will hold close to my heart moving forward".
To read the first part of the Summer Internships 2019 series on overseas internships, click here.