By Wisha Jamal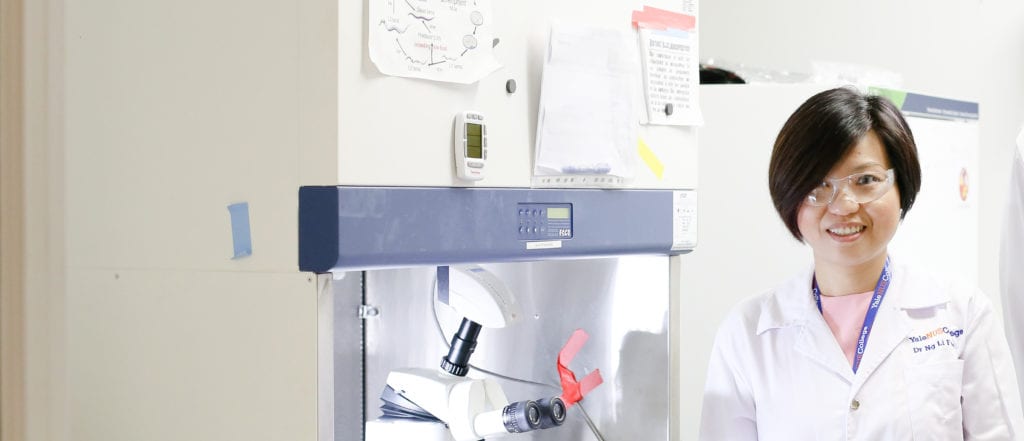 Dr Ng Li Fang at the laboratory. Image by Yale-NUS College.
On 9 August 2019, Dr Ng Li Fang, Head of Laboratories at Yale-NUS College, was awarded the Commendation Medal (Pingat Kepujian) by the Prime Minister's Office for her distinguished service. The Commendation Medal is a National Day Award that honours commendable performance, competence and devotion to duty.
Nominated by Yale-NUS College Senior Management and Professor Stephen Pointing, Director of the Division of Science at Yale-NUS, this award is the culmination of Dr Ng's five-year long career at Yale-NUS, recognising her distinguished performance and conduct, as well as her competency and devotion to duty.
At Yale-NUS, Dr Ng leads a team of lab managers and executives across different scientific disciplines and has helped to shape the laboratory system through quality improvement, system design and innovation methodology. She is also part of a team of researchers who work in the Division of Science Research Laboratory @E6. The laboratory focuses on research in molecular biology, neurobiology, developmental biology and ageing.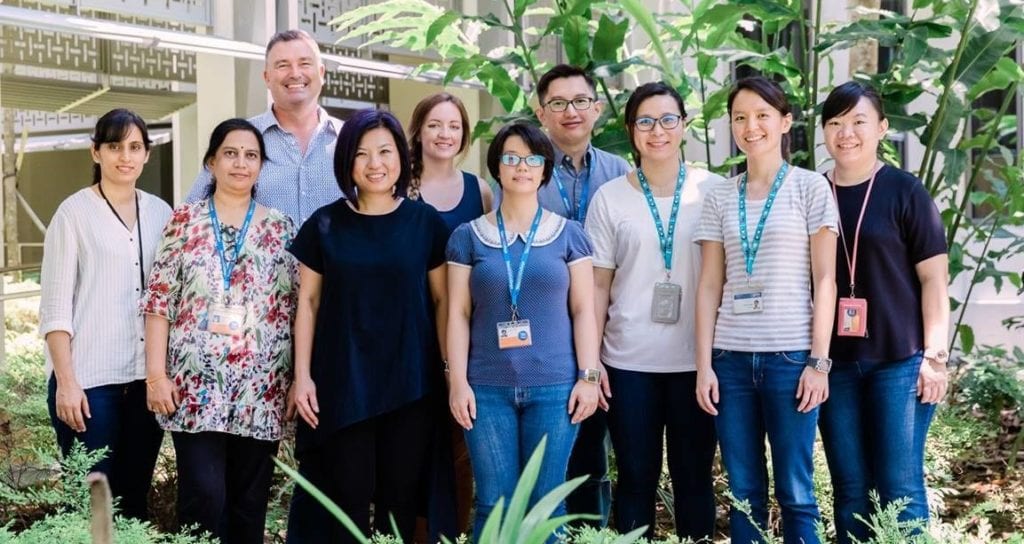 Dr Ng (front row, third from left) with Professor Stephen Pointing (back row, first from left) and the Yale-NUS laboratory managers and executives. Image provided by Dr Ng Li Fang.
Dr Ng's main research interests include ageing science and molecular biology. For the past 12 years, she has been fascinated with ageing and all its aspects and implications. Her research aims to understand molecular mechanisms of ageing, in particular the role of damage and mitochondria in ageing and to use these insights to develop intervention strategies against ageing and age-dependent diseases. The mitochondria are the engines of the body's cells and provide energy for all metabolic processes.
Most of her work is carried out in invertebrate models such as the microscopic worm Caenorhabditis elegans (C. elegans), which is commonly used as model organism to study mechanisms of ageing and age-related disease.
"Although bench to bedside is still work in progress, I am hopeful that the research outcomes will enhance the understanding of the ageing process in human beings and may lead to better drug interventions," said Dr Ng.
Recently, she worked with Assistant Professor of Science (Biochemistry) Jan Gruber on a project to investigate the link between mitochondrial DNA damage and ageing. Their research used C. elegans and concluded that damage to DNA in the mitochondria is not a direct determinant of longevity, a result that was unexpected and opened up new avenues for future research on the root causes of ageing.
Aside from her research in ageing, Dr Ng assists Asst Prof Gruber in his scientific laboratory modules at Yale-NUS, and she enjoys interacting and sharing her knowledge with students.
Dr Ng will receive her Commendation Medal in a ceremony hosted by the Prime Minister's Office on 6 November 2019.