By Michelle Lee
One is a filmmaker. Another is going to be a teacher. A third will be working for Bloomberg as a financial analyst. What these three graduating Yale-NUS seniors have in common is that they are recipients of scholarships that have allowed them to pursue their passions throughout college and as they embark on their post-graduation journey.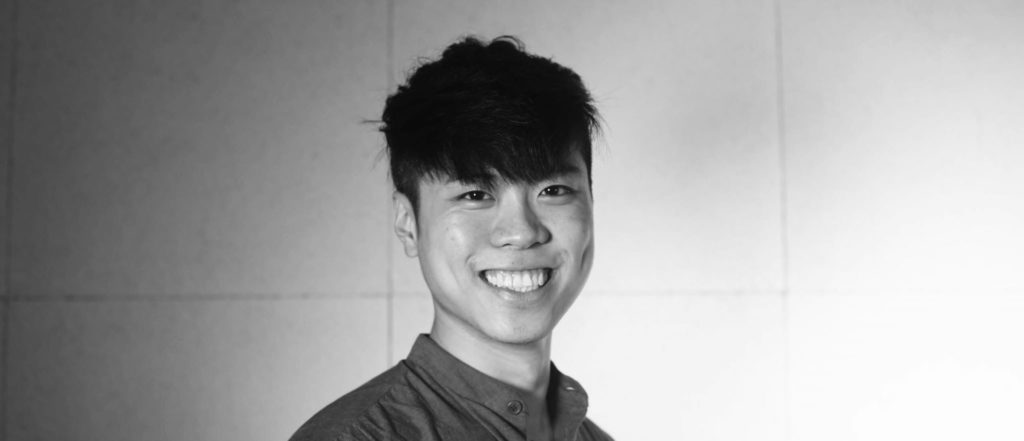 Koh Zhi Hao (Class of 2019). Image by Lesha Mansukhani for Yale-NUS College.
Koh Zhi Hao (Class of 2019) is a recipient of the Media Education Scholarship, an undergraduate scholarship awarded by the Infocomm Media Development Authority (IMDA). The IMDA is one of many Singapore government agencies, which gives out scholarships to promising students who wish to pursue tertiary education.
For Zhi Hao, it was a natural choice to take up this scholarship as he has a passion for filmmaking. After making his first film during his National Service prior to entering college, he became hooked on the satisfaction of watching a film successfully come together.
As an Arts and Humanities major, Zhi Hao shares that Yale-NUS has provided him with many opportunities to nurture his skills. "I came to college and joined Yale-NUS Filmmakers, and met Dynn Othman (Class of 2018), who very kindly brought me onboard for his projects so I could watch how he worked. From there, I started doing indie projects with other student filmmakers."
While at college, Zhi Hao also had the opportunity to study for a semester at New York University Tisch School of the Arts, as well as pursue an internship with local film company Zhao Wei Films. After graduation, he will enter the mentorship phase of his scholarship, where he will work and learn from a local filmmaker for the next two years.
"I have had the great fortune of having mentors who were very patient, nurturing and generous in training me."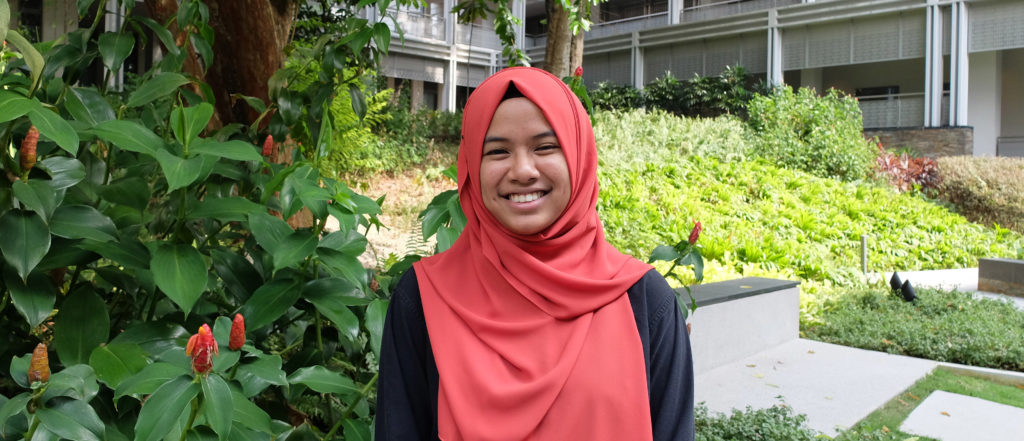 Hazirah Helmy (Class of 2019). Image by Michelle Lee for Yale-NUS College. 
Hazirah Helmy (Class of 2019) discovered her interest in teaching shortly after junior college, when she interned as a teacher for the first time. As the recipient of a scholarship from the Singapore's Ministry of Education, she will be trained at the National Institute of Education before going on to teach in secondary schools for the next four years.
Besides being appreciative of the financial support from the scholarship, Hazirah's enjoyment of teaching actually led her to take up the scholarship. "I told myself, if this is something I can wake up looking forward to, then I think I have something super precious."
A History major, Hazirah shares that her experience at Yale-NUS has enriched her as a student and as a future teacher. "I think I've grown a lot over the past few years and my outlook on education and how lessons should be conducted has broadened considerably, so I hope I will have more to contribute. I also think Yale-NUS has given me some really valuable experiences and perspectives that I hope I can share with my students."
"Teenagers have such refreshing and direct ways of expressing themselves, so I really look forward to what I can learn from them as well."
The Singapore government also awards scholarships to students hailing from the nine countries that are members of the Association of Southeast Asian Nations (ASEAN). Nguyen Quynh Nga (Class of 2019), an Economics major, is one of them.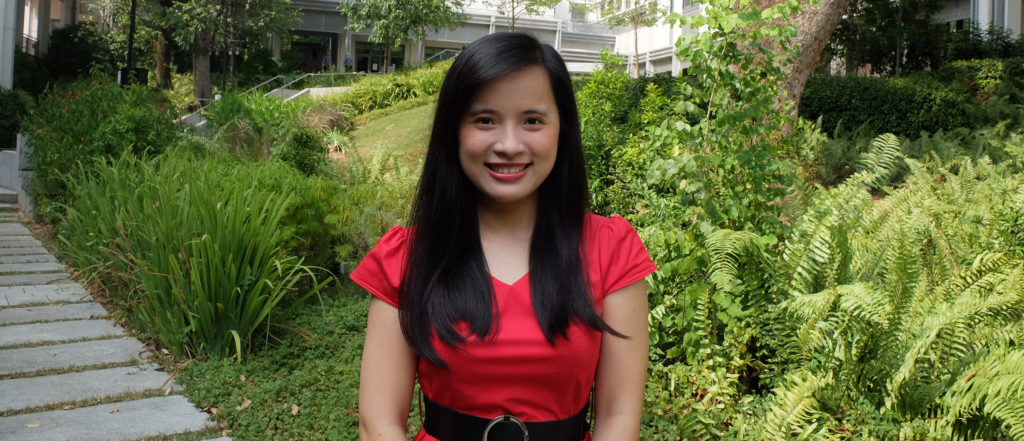 Nguyen Quynh Nga (Class of 2019). Image by Michelle Lee for Yale-NUS College. 
"As a Vietnamese who has been living and studying in Singapore for the last eight years, I have always considered my journey as part of the friendship between Singapore and Vietnam, and of the bigger ASEAN community."
She will be pursuing a career with Bloomberg's Financial Products department after graduation. To Nga, the prospect of being able to apply what she has learnt in Yale-NUS, along with the opportunity of giving back, is an exciting one.
"I really look forward to my job at Bloomberg. I am also excited to have a chance to work with Bloomberg Philanthropies, which is a charitable foundation dedicated to ensuring better lives all around the world."
Yet, despite an exciting career ahead of her, Nga's alma mater will always have a special place in her heart. "I will definitely miss Yale-NUS College a lot."