Written by Jeannie Tay  | Images by Jake Goh Si Yuan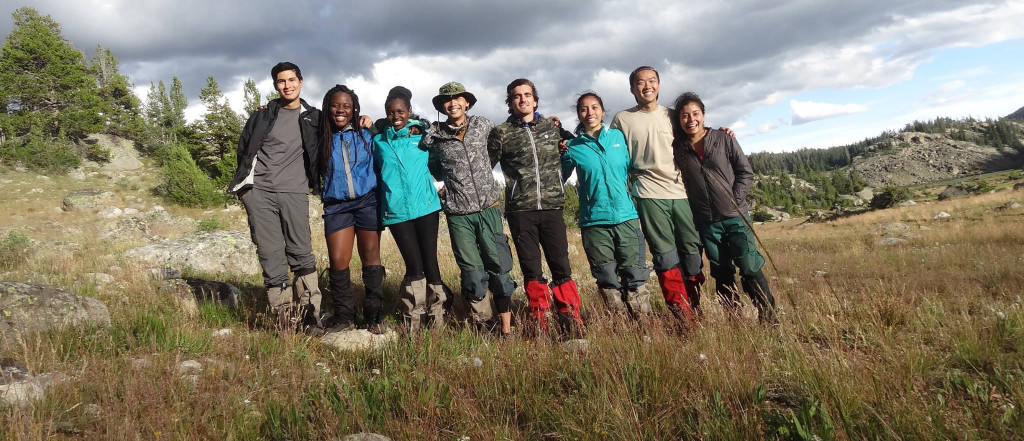 Jake Goh (fourth from left) with the other Future Global Leaders (FGL) Fellows at the FGL Leadership training in Wyoming
Three Yale-NUS students from the Class of 2018, Jake Goh Si Yuan, Tiffany Ip and Saza Faradilla, have been selected to take part in the highly selective Future Global Leaders (FGL) Fellowship. Each year, only 20 students from a pool of over 2,000 applications from around the world are accepted into the three-year programme, which comprises internships, mentorship and leadership training.
Last summer, Jake took part in a 20-day field-based leadership expedition in Wyoming, organised by the National Outdoors Leadership School. Set in the challenging terrain of Wyoming's Wind River Range, the Fellows learnt to build resilience by mastering wilderness skills as they backpack together through rugged terrain in unpredictable weather conditions.
To Jake, the experience was "nothing short of amazing" as the expedition gave him the chance to challenge himself physically and mentally as well as bond with his new friends – a group of young leaders who are eager to make a difference to society. Arriving in Wyoming straight from his 44-day Nepal trip, Jake had little time to know his teammates before he was thrust into a challenging 20-day field expedition in the wilderness. However, the initial unfamiliarity posed no barrier to Jake as he found an instant connection with this group of like-minded people.
The expedition did not start off easy and Jake's group met with a heavy downpour right on the second night. Recalling the experience, Jake said: "After a hard climb in the morning, it started to rain when we finally reached our destination. To make things worse, we were greeted by marshlands, moose leg, and bear pop! As we had no water, I had to convince a group of people I barely knew that they have to trust me as I took on the lead to search for water. There was little visibility, and through this experience, we learnt the importance of trusting one another."
While the physical challenges were definitely unforgettable, to Jake, the most memorable takeaway are the friendships made. "In one of the quiet moments, we were just lying in the dirt and my new friend, Ashwini, told me how his heart cries when he sees the children in his village in India standing across the railway with no food to eat, and how he hopes he could help them better their lives. 'Children are my gods', he told me, and this phrase has stuck with me till this day." The conversation touched Jake greatly and inspired him to think deeper about how he could make a difference.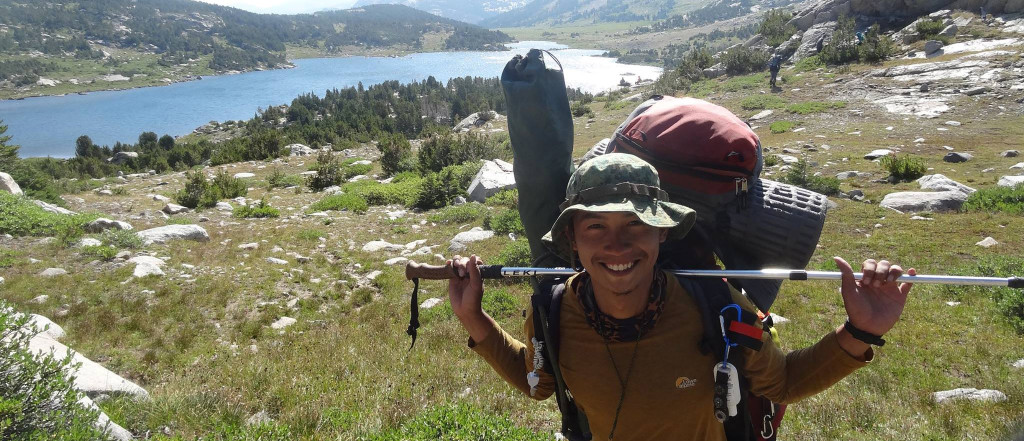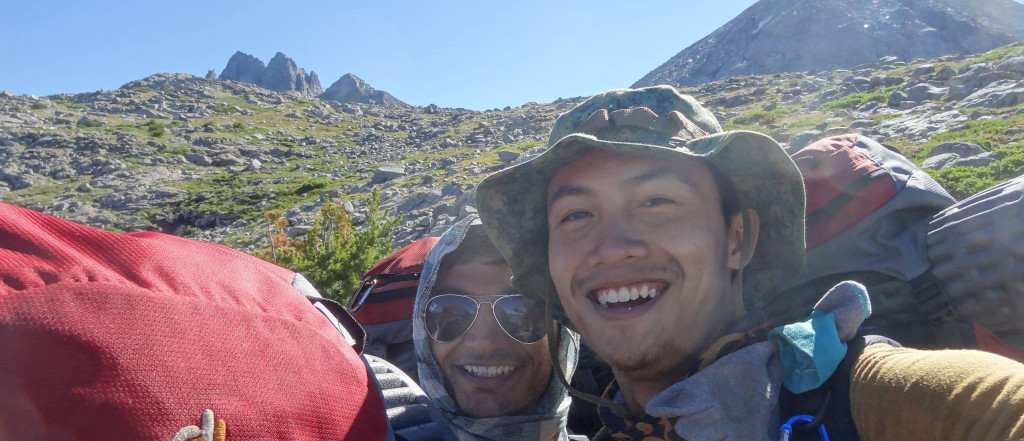 Top photo: Jake after 17 days of living in the wilderness. Bottom photo: Jake (right) with fellow FGL participant, Ashwini, from India.
The programme targets students who do not have a family history of higher education, and have a track record of academic excellence and leadership abilities.
This is the first time that students from a Singapore institution have been accepted into the Fellowship. Past Fellows have represented Harvard University, Wellesley College, Brown University, Peking University, and Paris La Sorbonne University, to name a few.
For Saza, the conversations with other Fellows have been particularly inspiring for her. "While I was at the Yale Summer Session last summer, I met Michelle Cantos and Isabelle D'ursel of FGL Foundation. Their tales and dreams of helping first-generation college students were really inspiring. I think, in Singapore, there is not much thought of being a first-generation college student, as compared to being in the U.S. It is while conversing with Michelle and Isabelle that I realised the potential disadvantages that first-generation students face, even in Singapore; particularly in terms of socio-economic class and racial backgrounds. It inspired me to hopefully change the system, and so we are beginning conversations about a possible first-generation student society in Yale-NUS."
This summer, Saza will be heading off to Middle East for her internship as part of the Fellowship, while Jake and Tiffany are still deciding on theirs.
Tiffany has been conversing with the other Fellows online and she is very excited about to embark on her second summer with the Fellowship. "I have been connecting with a group of really bright and diverse individuals from across the world over social media and video calls. They all have a variety of interests and it is a great inspiration to see others striving for their success over different projects and competitions. The programme offers us support with career advice and helps us find mentors that would be able to help kick start our future career."
The three students were selected after submitting a written application consisting of personal responses and a video they created about themselves, and interviews by the FGL staff. The Centre of International & Professional Experience (CIPE) facilitated the application process by helping the students review their applications and prepare for the interviews.
To develop students who are ethical and effective change agents, CIPE provides help to Yale-NUS students in finding the right fellowships, shares feedback on proposals and personal statements, along with helping students prepare for interviews to ensure that students navigate the application process smoothly. For more information on the fellowships available, visit https://cipe.yale-nus.edu.sg/leadership-global-citizenship/fellowships/