By Evan See
While video calling in from the United States, anthropologist and geographer Gina Rae LaCerva spent the better part of a Wednesday lunch hour speaking with a group of Yale-NUS College students on a topic much closer to home for many students – edible bird's nests from Borneo.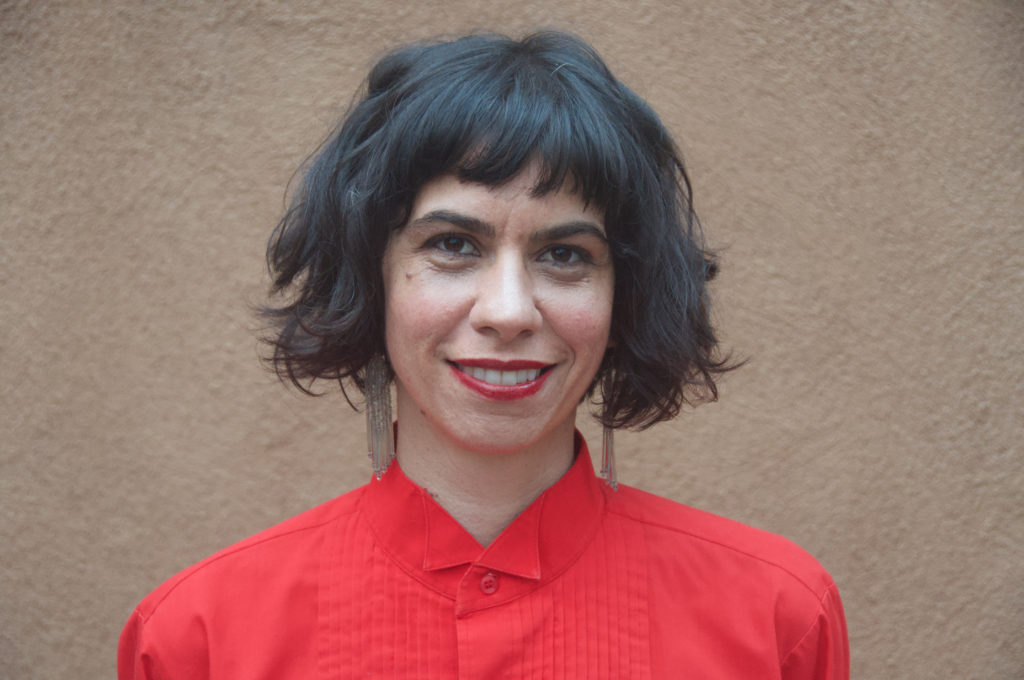 Anthropologist and geographer Gina Rae LaCerva spoke at Yale-NUS College's Environmental Studies Lunch and Learn series on 30 September 2020. Image provided by Ms LaCerva.
As part of research for her latest book, Ms LaCerva recounted her travels to the area to conduct research on the delicacy and its extensive history, far-reaching market and the fascinating cultural and ecological networks that revolve around the highly-prized wild food.
Bird's nests in Borneo, Congolese bushmeat, green turtles in the Caribbean, wild Swedish moose – Ms LaCerva's book Feasting Wild: In Search of the Last Untamed Food explores the relationships humans have had with food sources from the wild, and their almost universal domestication over time.
Introducing her work, Ms LaCerva described her commitment to studying wild foods by exploring their place within their native regions. She explained how the environmental knowledge of indigenous people, especially those that work with and understand wild foods, is often overlooked by scientists and researchers in the field. This approach has brought her unique experiences which she has detailed in her book, such as a look into the lives of people working in bushmeat markets in Congo, and the political world of bird's nest trade in Southeast Asia.
Ms LaCerva is one among several speakers speaking at the Environmental Studies Lunch and Learn series. Along with Ms LaCerva, six other speakers including Yale-NUS faculty members will be sharing their research with the College community between 16 September and 11 November.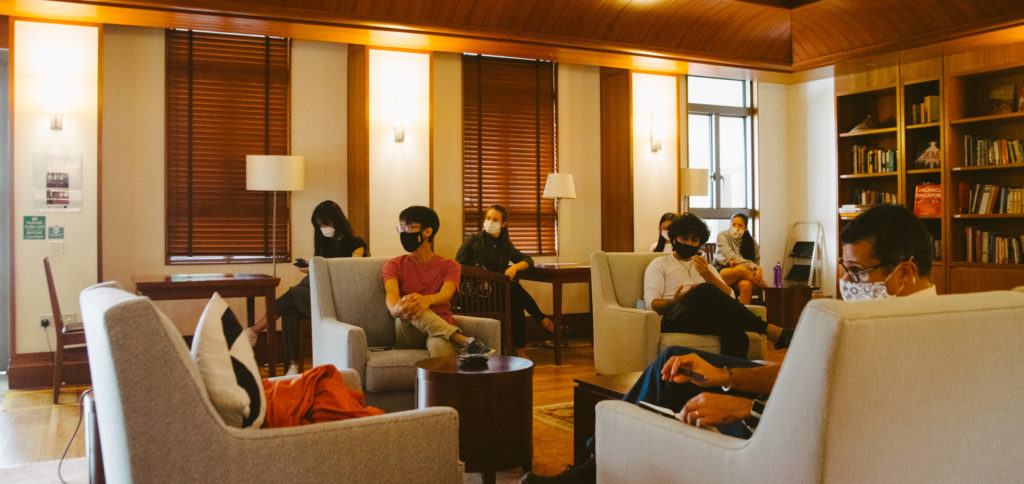 Yale-NUS students and faculty members at an earlier Environmental Studies Lunch and Learn talk held on campus, with the speaker calling in via Zoom. Image taken by Darren Ang for Yale-NUS College.   
The Environmental Studies Lunch and Learn series was launched last year, as an effort to introduce the research and work of the College's Environmental Studies faculty members to the rest of the College community.
This year, as organiser Assistant Professor of Social Sciences (Environmental Studies) Anthony Medrano explained, the series sought to feature scholars "to showcase the different ways in which people think about, work on, and engage with the environment."
Indeed, the topic of bird's nests, a distinctly Southeast Asian wild food and one that many local students would be familiar with, was received warmly by attendees.
Ms LaCerva explored the changing history of bird's nests from their wild origins to their semi-domestication in abandoned shophouses during the 20th century. She also introduced interesting ecological aspects to the delicacy, such as how the swiftlet's relationship with humans has changed over time to the point that a new domesticated sub-species has evolved, one with different nest morphologies and no desire to return to the wild.
Among the attendees to Ms LaCerva's talk was Keryna Chandra (Class of 2023). "Gina's talk was fascinating – from introducing the origins and history of bird's nest as a delicacy, to the story of its supply chain, its role in ecology, and how it is marketed to the modern consumer as a health and beauty product," Keryna said.
"Her talk showed how storytelling is an effective and compelling way to convey scientific information and interdisciplinary links," she added.
In the coming weeks, the invited speakers include Assistant Professor Fiona Williamson of Singapore Management University, Ms Vanessa Koh, graduate student at Yale University and Dr Geoffrey Pakiam, Fellow at the Institute of Southeast Asian Studies (ISEAS)-Yusof Ishak Institute. They will be speaking on topics including climatic disasters, the role of soil in cities, and the culinary biography of fish-head curry.
Said Stanley Tan (Class of 2024), the Student Associate who is working with Asst Prof Medrano to coordinate the series, "We hope that students can be inspired to engage with the environmental challenges they are passionate about in a creative and critical manner."