By Wen Kin Lim | Image by Yasunari Watanabe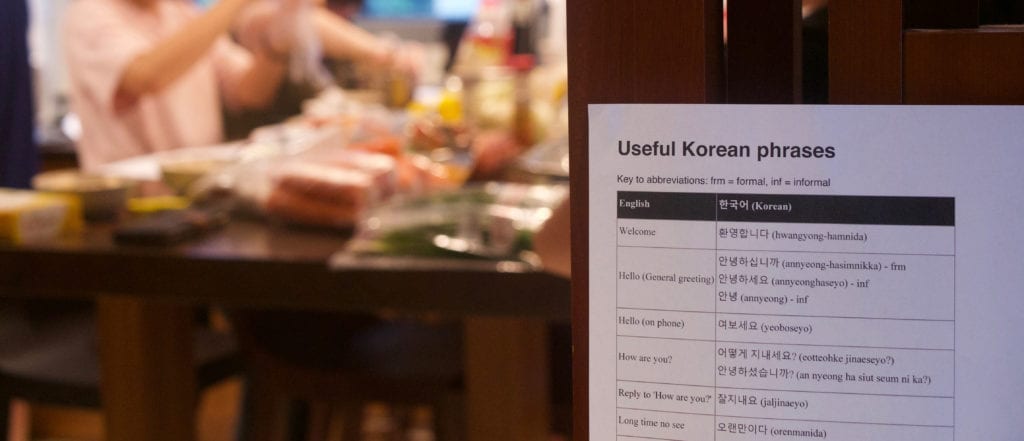 Inside the warm and bustling kitchen of the Cendana College Buttery, members of the Yale-NUS College community were busy preparing classic Korean dishes and dancing to upbeat K-pop music.
This warm and inclusive event held on 30 March, was hosted by Ms Nayoung Won, a Korean-American staff of the College, who aimed to bring a part of her culture and home to the Yale-NUS campus. She did this by sharing her favourite mouth-watering Korean dishes such as bulgogi, kimchi jun and kimbap.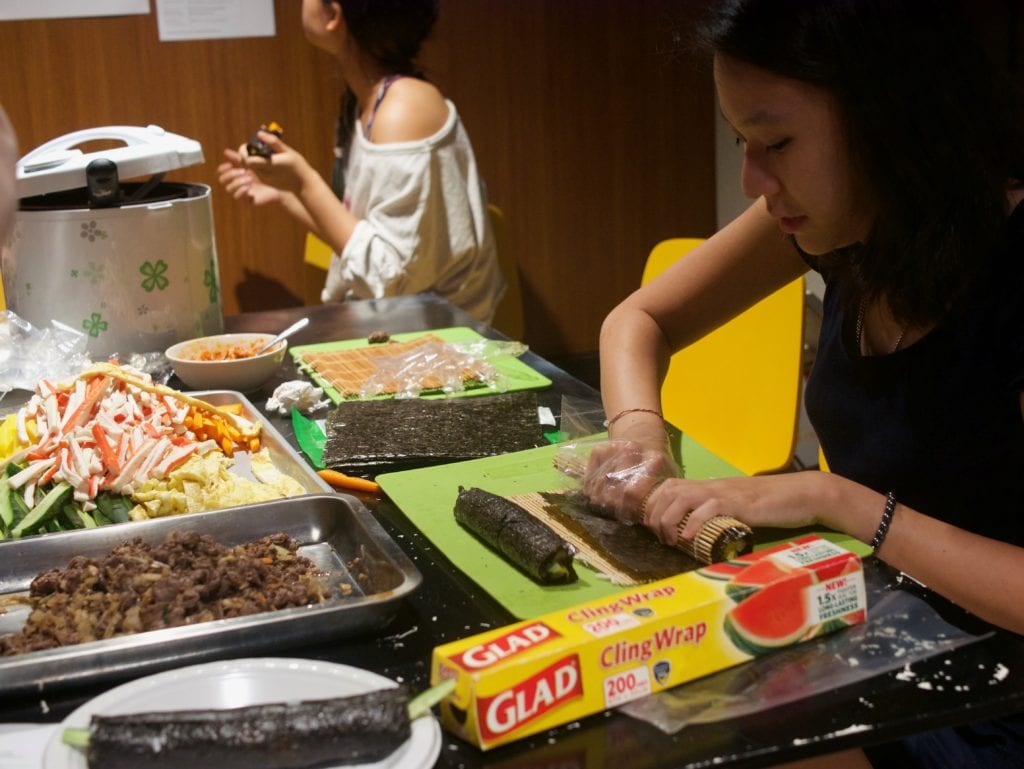 As the Programme Manager of Career Services at the Centre for International & Professional Experience (CIPE) in Yale-NUS, Ms Won usually spends her time providing professional career advice and guidance to students. Ms Won started her career managing marketing and communications for Deloitte, a global professional services firm. Yet, she found herself spending many weekends and evenings helping younger students from her alma mater, the University of Michigan Ann Arbor, with not only job applications and interviews, but guiding them to figure out their life purpose along the way. Driven by a sense of purpose and vision, Ms Won transitioned to a new career field in higher education and student affairs, which ultimately led her to her role in Yale-NUS today.
Ms Won hosted this event outside of office hours to create an informal space for faculty and staff to interact with students. She explained, "I wanted to share more about who I am, outside of my professional work. I have met a number of students who have shared their appreciation of Korean food, language, or culture, and thought this could be a great opportunity to bring people together."
Ms Won believes that diversity and difference are crucial in influencing students' college experiences, challenging assumed values and introducing new ideas for critical examination.
Speaking of her own undergraduate college experience, she said, "Some of the first people I met at college and developed close friendships with, shared parts of their identities that I had never seriously evaluated or considered. The way that they explained their values and invited me to participate in a new culture helped me to become more self-aware of my identity and purpose."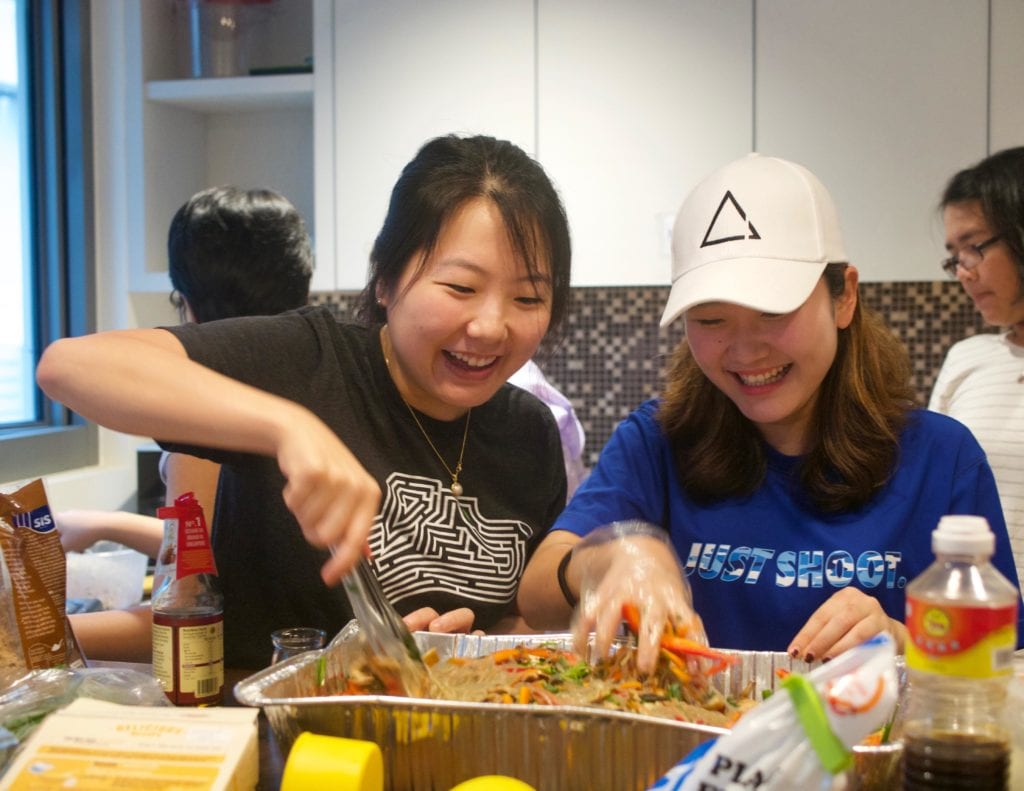 Nayoung Won (left) enjoys engaging with the community and being able to share her culture with the diverse crowd at Yale-NUS.
The event was part of Diversity Week at Yale-NUS and the Dean of Students Office's 'Food from Home' programme. Tapping on the diversity of the College community, the event encourages members of Yale-NUS, faculty and staff included, to bring their culture to campus through food and cooking.
Serena Quay (Class of 2019) attended the event and felt that like Singapore, Yale-NUS thrives on diversity, much of which is best experienced through food. She shared, "The event really showed me that Yale-NUS was not like any other College out there. Everyone was so comfortable with each other, and so willing to learn from each other, even me! I taught a CIPE staff how to flip kimchi pancakes and we cracked jokes as we did it and talked about each other's lives. It is heartening to know that we have staff who are invested in you even outside of office hours."
The diversity and the close interactions in the tight-knit community are part of the reasons Ms Won is driven by her work in the College. She shared, "I love working at Yale-NUS and CIPE because of the wide range of students I get to advise, and the very different people I get to work with. While it can be challenging to navigate different communication styles, preferences, or cultural expectations, these are also the very moments that have helped me to grow both personally and professionally."