By Kelly Ng
Every summer, Yale-NUS students across all years take on internships within a range of industries, both locally and in different parts of the world. The internships are great opportunities to explore their professional and academic interests — as well as learn a little more about themselves.
Michelle Lee (Class of 2019) did an internship this year at the Peggy Guggenheim Collection in Venice, Italy, while Kanako Sugawara (Class of 2020) and Keith Ang (Class of 2019) stayed in Singapore and interned at the women's magazine Marie France Asia, and Barclays Investment Bank, respectively.
A Literature major and Arts and Humanities minor, Michelle interned at the National University of Singapore (NUS) Museum last December and her experience there inspired her to take up another museum internship.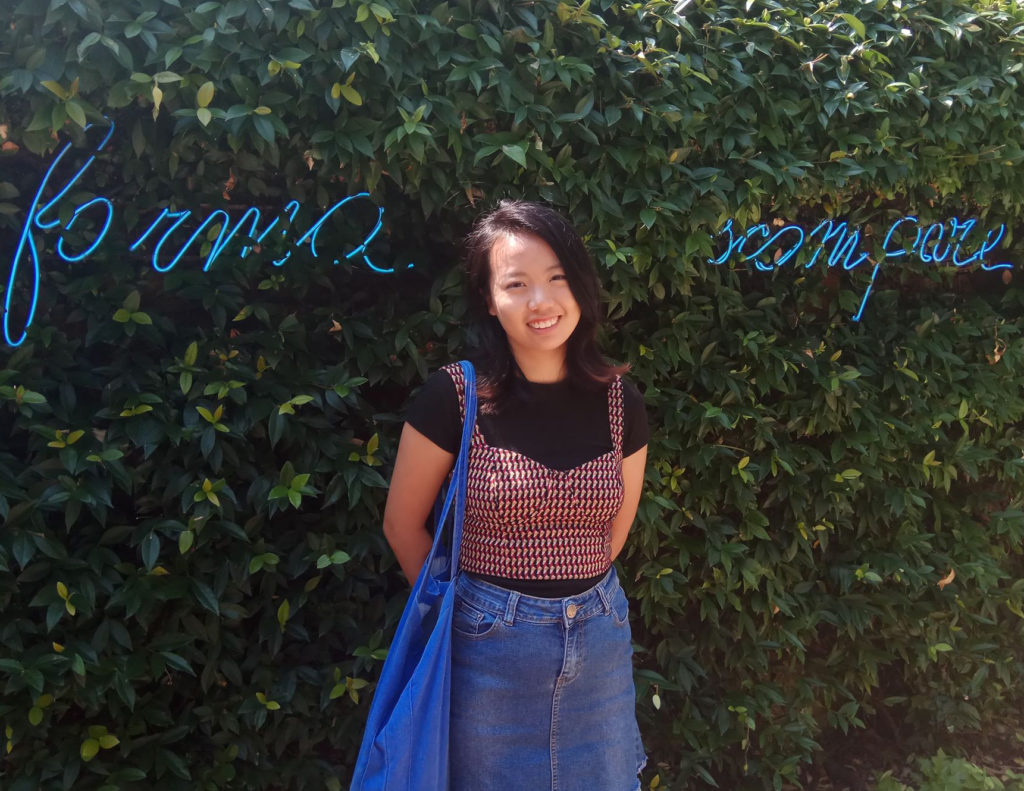 Michelle's love of art and sharing it with the public drove her to apply for the Peggy Guggenheim museum internship. Image provided by Michelle Lee.
"Museums always seemed like hallowed places to me, like libraries — quiet places of beauty and reflection," said Michelle. "I now know that there are complicating factors to this view of museums, such as issues of access and the colonial history of museum collections, but this love of art and sharing it with the public has always been what made me love museums. I applied for the Peggy Guggenheim internship because I love modern art and the Guggenheim name is well-reputed in that area."
During the two-month internship in Venice, Michelle had the chance to progress from cleaning sculptures to giving guided tours to visitors. The insight, knowledge and passion of her fellow interns and museum staff also provided valuable perspective on future career paths in the museum industry.
"I was previously only interested in curation but my exposure to the other roles at the museum has also made me start considering other areas like museum education and administration," Michelle said.
No stranger to writing, Kanako was the former managing editor of The Octant, an autonomous student-run newspaper at Yale-NUS College. She got a chance to hone her skills during her two-month internship at Marie France Asia, where she wrote almost 200 articles on topics ranging from food to beauty to lifestyle products. She also had the opportunity to attend launch events and parties as a media representative to take photos for the Marie France Asia Instagram account and collect information for potential follow-up articles.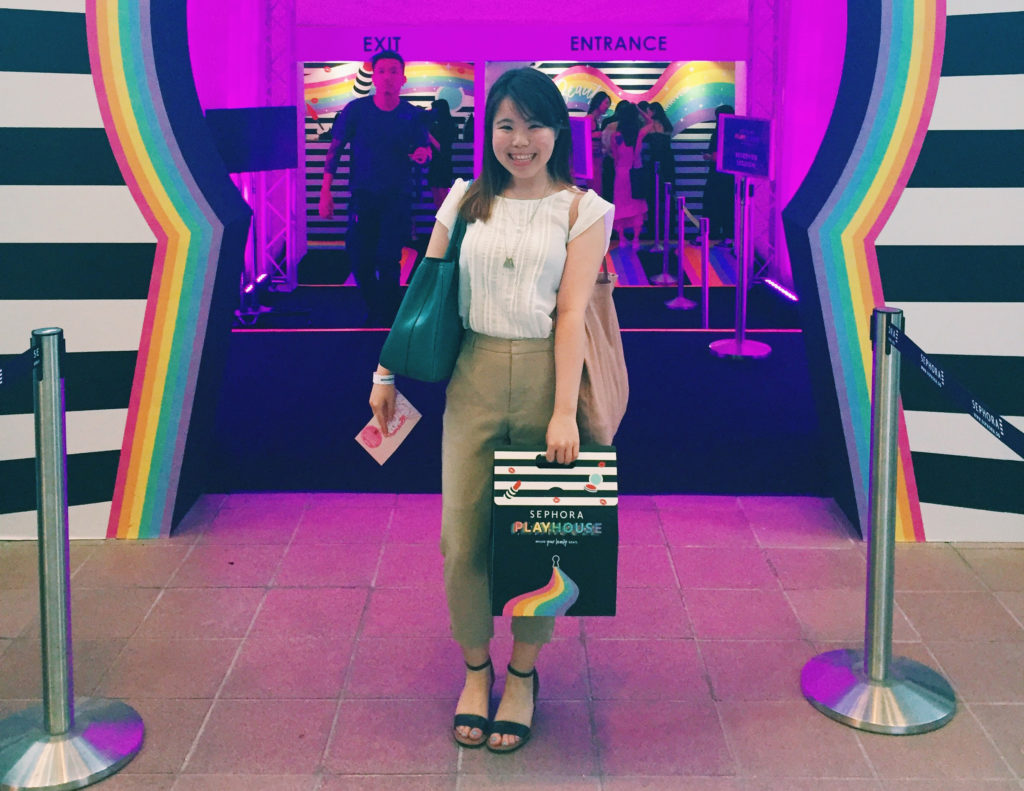 Kanako had the opportunity to attend launch events, including the opening of Sephora Playhouse. Image provided by Kanako Sugawara.
Kanako said that such opportunities helped her network with different stakeholders in the beauty and lifestyle industry, which will be beneficial to the job application process in her senior year.
"My greatest takeaway from the internship was simply learning just how fun and enjoyable an internship could be. It made me realise that great workplaces that combine both my personal and professional interests exist and I don't have to be so fearful about getting into a dull job after graduation," she added.
Keith has always been keen on a career in investing or financial services. His time interning at Barclays Investment Bank in Singapore provided him first-hand experience and exposure to working in the banking sector.
"Working alongside junior bankers who worked hard and long hours, I experienced the power of having tranquility and centredness in my private, internal world," he said. "This helped me with my ability to perform my role in such an intense environment."
Keith added: "Banking can demand a lot out of one's life, and I have found that sustaining the needed commitment and focus demands a level of comfort with who I am, my valued relationships, and where I am headed in life."