By Kelly Ng 
As one of the founding members of the Association of South East Asian Nations (ASEAN), Singapore serves as a prime gateway for enterprises and corporations looking to establish or strengthen their businesses in the region. At Yale-NUS College, students keen to explore more about commerce or research in ASEAN benefit from Singapore's location an entry point to Southeast Asia. Some students have taken their research interests further by taking on internships relating to ASEAN.
Over the year-end break, two Yale-NUS students, Ethan Teo (Class of 2022) and Abdul Sharapov (Class of 2021), embarked on business development internships with two local companies with a strong ASEAN focus.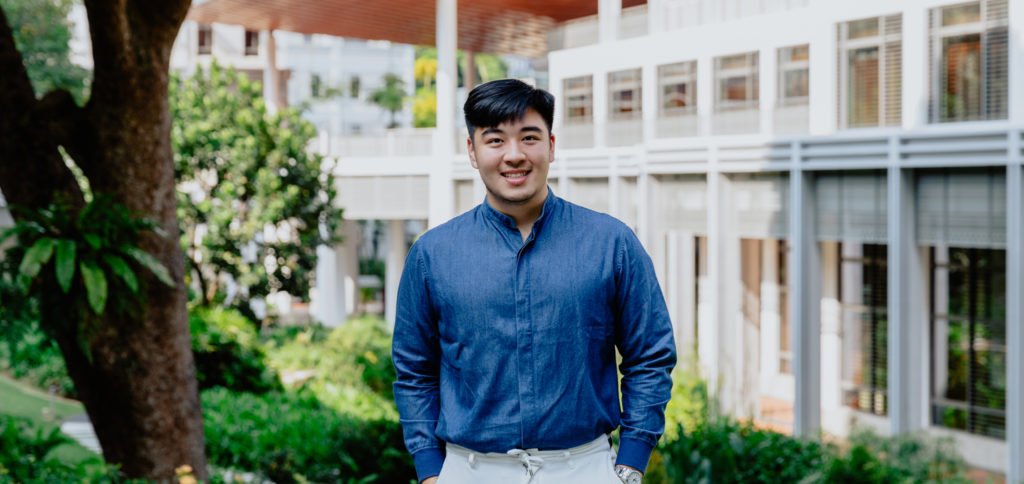 Ethan Teo did an internship at Shopee last December. Image by Ashbel Chioh for Yale-NUS College. 
Ethan (in photo above) spent three months at home-grown e-commerce company, Shopee, doing data analysis for strategic brands partnerships. E-commerce is one of the key driving factors of the digital economy in ASEAN, and Shopee has enjoyed immense growth and traction across the different Southeast Asia markets since its inception in 2015. Amongst other business management projects, Ethan conducted competitor intelligence analyses during major sales campaigns like 'Black Friday' and '12.12', and worked on a customer loyalty proposal for a Customer Relationship Management system.
"From my work, I've learnt that each country, even though grouped within the same region like Southeast Asia, is so diverse and different from one another that one cannot simply generalise them as a whole when it comes to doing business. Shopee bears a multi-local focus on their development in ASEAN – this means putting locals in senior positions in countries where the company operates in. There is a recognition that the context of the country and region is an important consideration in reaching out to the local customers," Ethan shared.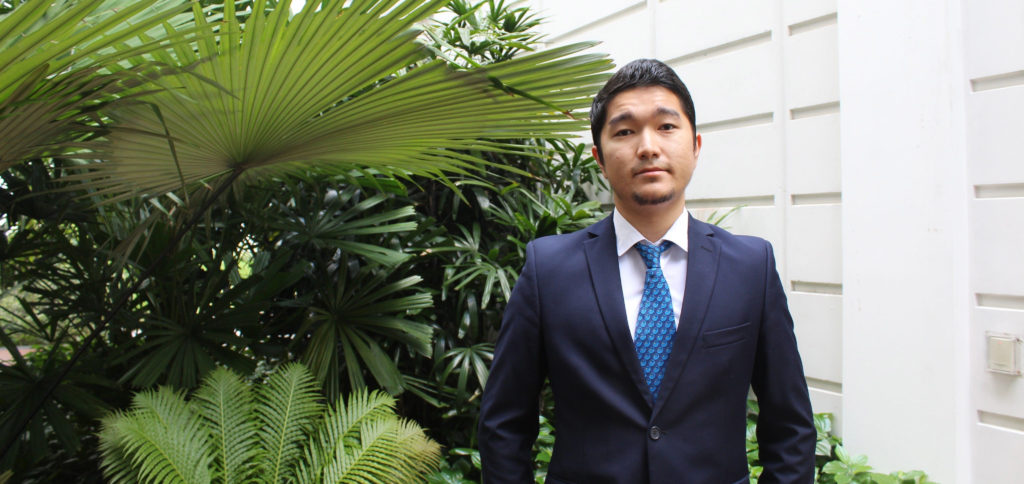 Abdul Sharapov did an internship at Perx Technologies last December. Image provided by Abdul Sharapov. 
Abdul worked at Singapore-based Perx Technologies, a rising player in the Marketing Technology (MarTech) scene in ASEAN, which uses in-house machine learning algorithms for its enterprise cloud's business to business to consumer (B2B2C) platform.
Similar to Ethan's takeaways, Abdul shared, "As part of my internship, I conducted market sizing analysis of the retail sector in ASEAN and this made me realise how different each market is from the others. The same understanding of a country couldn't just be applied when I moved onto another one and it involved looking at a varying set of sources every time. I gained insights on where each ASEAN state lies on the development curves as well as a better grasp of different business cultures."
Both Abdul and Ethan agreed that their time at Yale-NUS College prepared them well for their respective internships. Ethan pointed to how the breadth of a liberal arts and science education conditioned him to being comfortable with steep learning curves. "Even though I'm not majoring in a number-intensive field and this internship required me to deal with large amounts of data, I felt confident to step up to the task and be comfortable dealing with unknowns," he said.
For Abdul, he credited his time spent as a consultant with the Yale-NUS Consulting Group in helping him solve open-ended problems like market analysis. His involvement in other student groups like Entrepreneurship Society and Yale-NUS Investment Group also bolstered his communication skills.
This semester, Akanksha Madan (Class of 2023) is doing a part-time internship with Deloitte Southeast Asia, under their Clients and Markets division.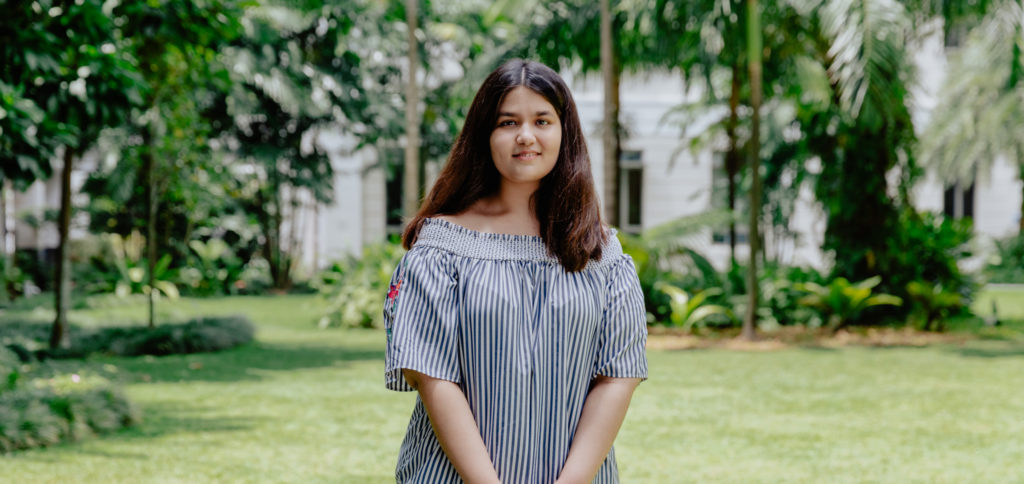 Akanksha Madan is doing a part-time internship with Deloitte Southeast Asia this semester. Image by Ashbel Chioh for Yale-NUS College.
In her role, Akanksha works on Deloitte's primary corporate social responsibility initiative, which focuses on providing education, skills development, and access to opportunities to children and youth in ASEAN. As an intern, she helps with developing internal and external marketing communication materials about their Corporate Social Responsibility initiative and collaborates with external partners (e.g. not-for-profits) to develop programmes.
"Deloitte SEA's commitment to children and youth has revealed to me just how imperative access to quality education and skills-building is for this region, with economies that are rapidly growing and will need their predominantly young populations to lead them into the future. I have always been interested in social impact work, and am very inspired by the innovation, creativity and dedication of the not-for-profits that Deloitte works with", she said.
With her newfound knowledge of social impact work in SEA, Akanksha felt empowered to research more on it in her free time and explore ideas that can be modified and applied in her home country, India.