Written by Clare Isabel Ee | Images from Staff Appreciation Facebook page
A regular day for staff at Yale-NUS College is typically a busy one – there is paperwork to be done, meetings to be had, decisions to be made, and problems to be solved.
So it was truly a surprise when students visited each department's office, serenading them with songs and gifting them with goodie bags filled with treats and a handwritten note, part of the student-initiated Staff Appreciation project.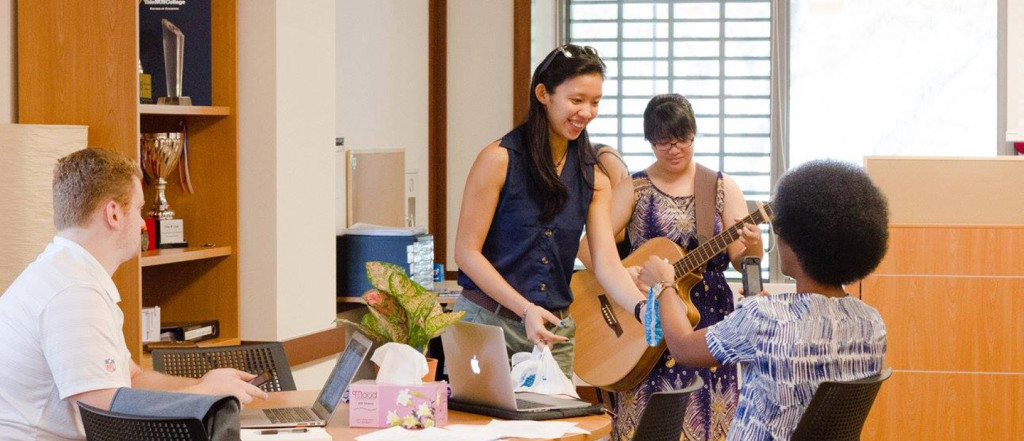 Students sang and handed out gift bags to staff members. 
Tong Xueyin (Class of 2018) first came up with the idea to have a staff appreciation day and posted it on a Yale-NUS student group on Facebook.
"I remembered how a staff member said that they were always receiving complaints from the students, so I felt that something needed to be done to affirm staff members of their hard work," explained Xueyin. "Many people liked [the idea on Facebook], but only one or two people contacted me saying that they wanted to do something too."
She added: "Anyone can have good ideas, but an idea is useless unless executed. My greatest learning point is definitely how much of a blessing it is to have a great team."
The team of students who carried out the project went around interviewing staff members about their jobs and taking photographs of them in the office. These were exhibited in the Saga Dining Hall for a few days in October, and aimed to highlight the various roles administrative staff members play in the College.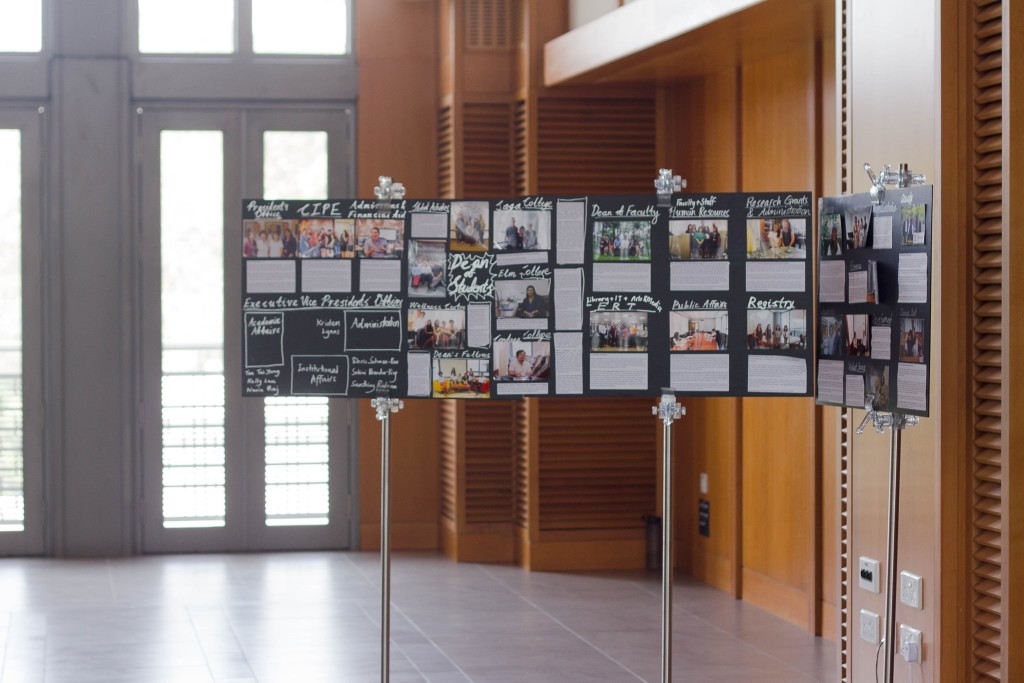 Posters highlighting the areas of work managed by the different departments was displayed in the Saga Dining Hall. 
Many staff members were very touched by the effort put in by the students.
"[We] truly appreciate the effort put in by the students to drop by the office and lighten the mood," said Mr Mohamed Yusoff Syed Mahudom, Manager in the Finance team. "I don't really get to interact with students [in my job] but their effort in showing appreciation was quite touching!"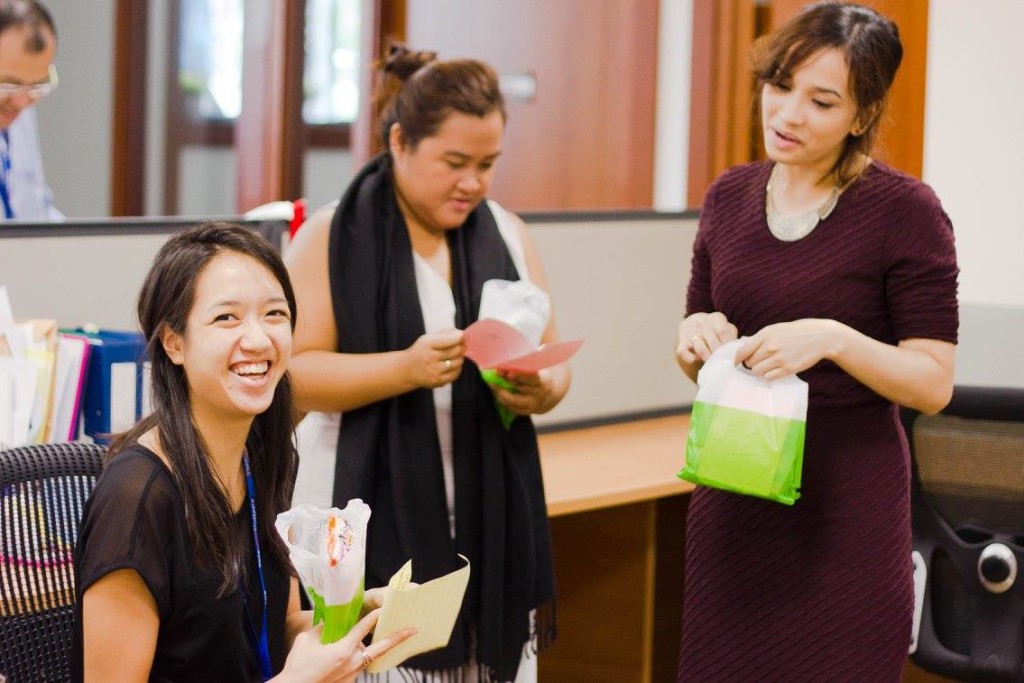 Yale-NUS librarians appreciating the gift bags and handwritten notes. 
Likewise, Mrs Doris Sohmen-Pao, Executive Vice President (Institutional Affairs), greatly enjoyed the heartwarming gesture.
"It was such a treat to have students visit our offices and surprise us with thoughtful notes, bags of treats and beautiful music!" she said. "It's community efforts like these that make Yale-NUS so great."
Check out the Staff Appreciation Facebook page for more on the project!