Text and images by Jeannie Tay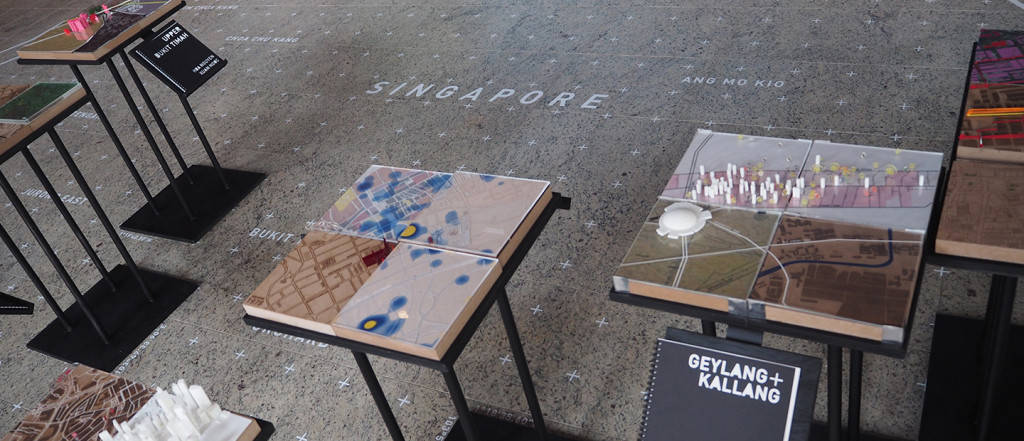 Last semester, in a first-of-its-kind collaboration with an external think tank, Yale-NUS College jointly conducted a course, called Urban Spatial Reasoning, with the Future Cities Laboratory (FCL), a multidisciplinary research programme of the Singapore-ETH Centre focused on urban sustainability.
The course focused on the value of spatial reasoning in understanding urban processes and characteristics. Central to the course was teaching student to use computer-based Geographical Information Systems (GIS), a foundational tool for urban scholars. This was supplemented by lessons in perspectival hand drawing, analysis of remotely sensed images, and the use of a range of other novel cartographic and visual methods.
The design of the Urban Spatial Reasoning course was led by FCL Director of Research, Professor Stephen Cairns, and included experts with training in engineering, computational modeling, architecture and urban design.
As part of the course, students 'adopted' a four square kilometre area of Singapore and used it as the focus for a range of tutorial exercises and as the basis for their final project.
One of the students taking the course was Diamanta Vania Lavi (Class of 2017). She appreciated the collaboration with a professional research unit such as FCL as she got exposure to real world urban research and its most up-to-date methods. Diamanta chose to focus on Joo Chiat for her project as she was fascinated by its interesting mix of residential and commercial spaces. She explored the economic diversity and the street life of the neighbourhood.
"I really like the multidisciplinary aspect of this course as it allows us to explore different spatial and representation methods to tell our story. For example, it could be through social media, ethnography methods, or we could focus on the topography or environmental aspect of the area through arcGIS," said Diamanta.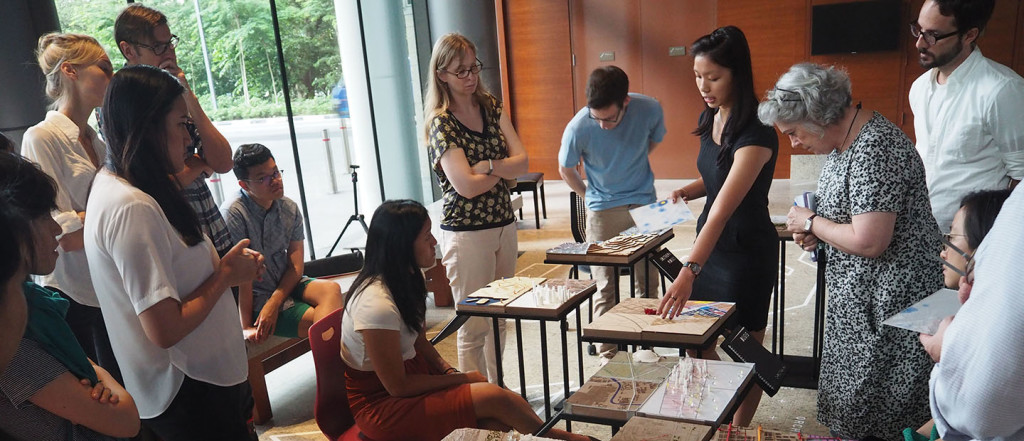 Another student in the class, Christina Ho (Class of 2017) chose Bugis as her area of analysis as the place means a lot to her. "I feel that it is one of the last few places in Singapore with a lot of cultural heritage, yet it is not completely free from developmental plans. In my narrative about Bugis, I want to highlight the underlying changes in culture that are obscured and missing in top-down land use plans," said Christina.
For their final assessment, students had to create an exhibition featuring fabricated installations of their sample areas. To do this, students used the 3-D printers and laser cutting equipment in the College's newly opened Fabrication Studio.
The exhibition is now on at the Performance Foyer until 5 June 2016. Drop by the space to see the projects up close and learn more about the neighbourhoods in Singapore!