Written by Melissa Wang | Images as credited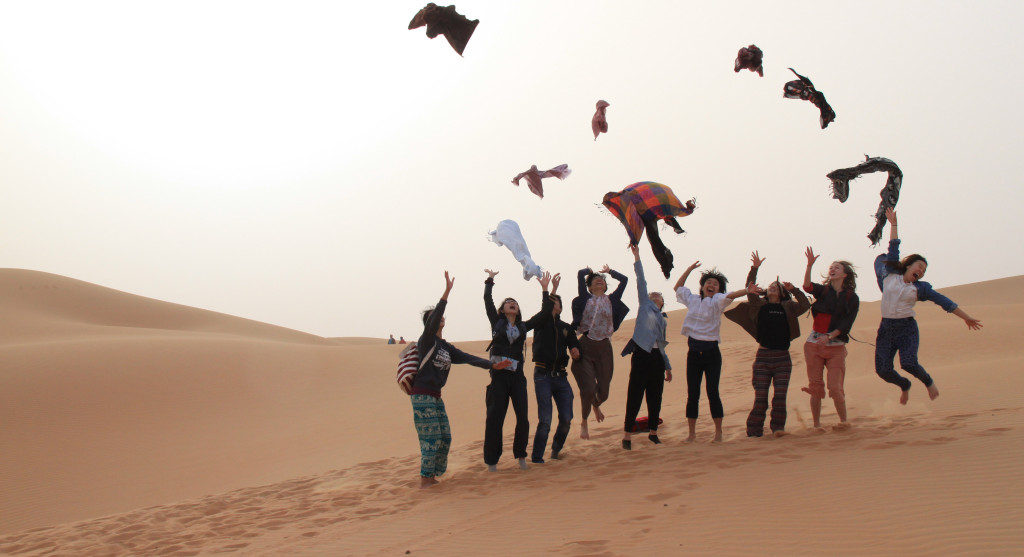 Students on a morning trek at the Liwa Desert. Image by Glen Kilian Koh
Many artists have called the desert a place of creation, fertile for the development of imagination. That may seem a little ironic, considering the barren land.
But it was this irony that drew Mariel Amarise Chee, Class of 2017, to the Learning Across Boundaries (LAB) programme, where she and 12 other Yale-NUS students headed to the United Arab Emirates (UAE) from 19 to 25 February 2015 to develop their creative writing skills.
Led by Professor Heidi Stalla, the group spent two days in the Liwa Desert, where they participated in a series of writing and arts practice workshops, designed to help them think about the productive and creative tensions between Nation, Nature and Nurture. Students were also encouraged to draw on collective memory and heritage to express individual talent and selfhood.
Lim Chu Hsien, Class of 2018, echoed Mariel's sentiment that writing in a desert was the biggest draw for this LAB.
"Writing has always been close to my heart as a method of introspection," she shared. "Coupled with my imagination of the desert as a magical portal where unknown mysteries lie, I knew I would regret it if I did not try applying for this LAB."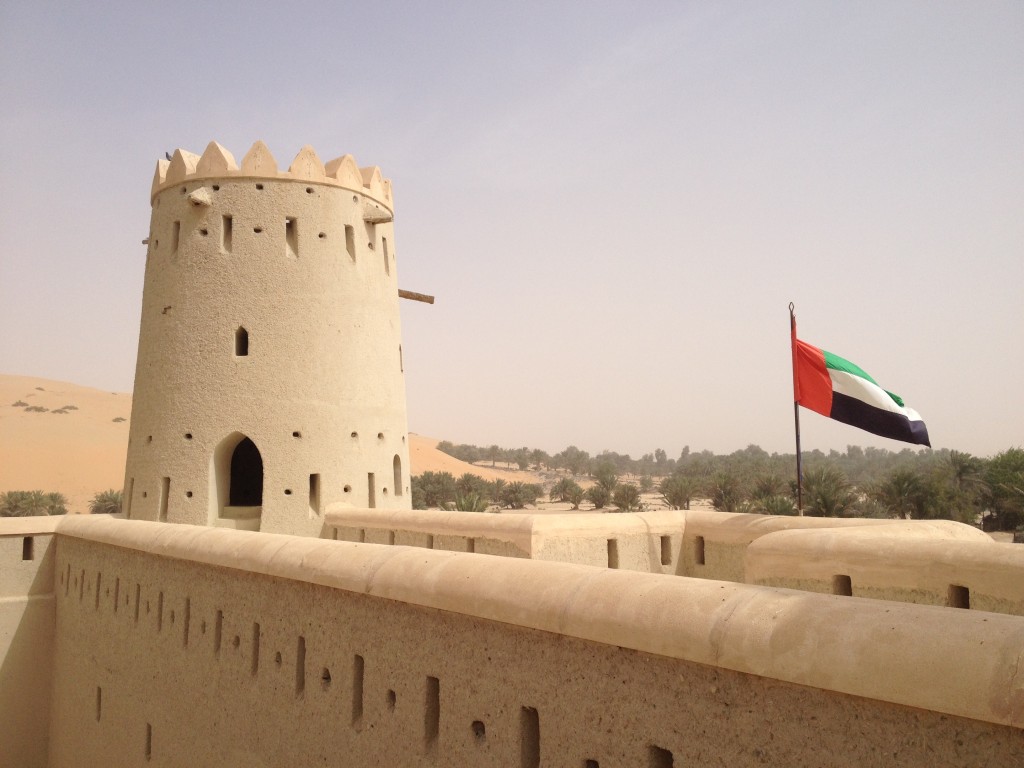 Fort in the Liwa Oasis, near the art hub. Image by Caroline Manela
Mariel elaborated that the desert provided more respite during her writing. She found she was able to take a step back and reflect on the idea of self, against the vastness of the desert. This was opposed to being caught up in the bustling city environment.
"In the city, everything runs for you, that facilitates action, which forces you to be very inward looking, and attuned only to yourself," she explained.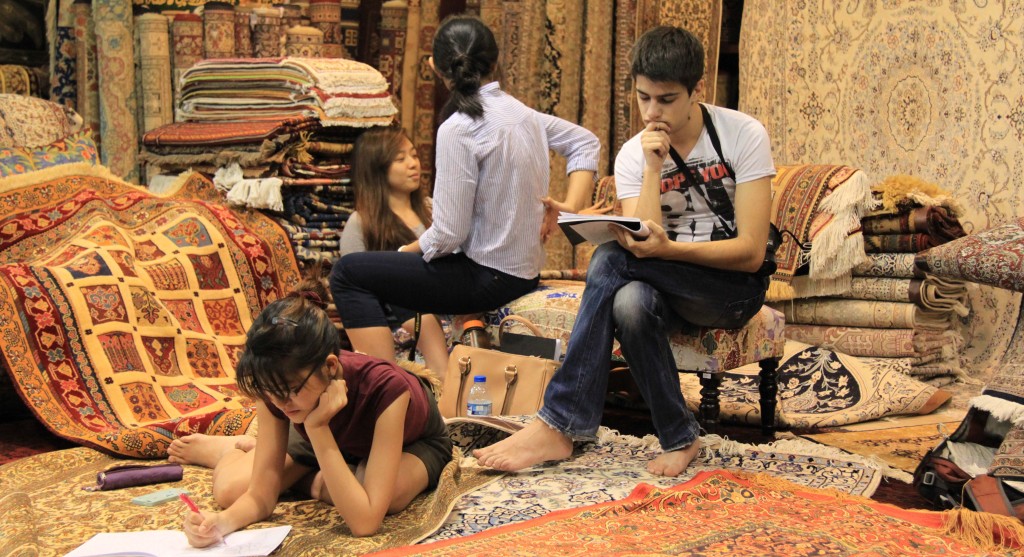 Doing their free writes in a carpet shop. Image by Glen Kilian Koh
The students also spent two days in Abu Dhabi where they visited Lest We Forget, an educational and creative initiative. Recently launched, Lest We Forget is a growing national archive and ongoing exhibition of sound recordings and candid family photographs dating from the pre-unification Trucial States through to the modern day UAE.
Students met and interacted with the curator of Lest We Forget, Michele Bambling, as well as college-age students who were working with her on the exhibition. The conversations gave students the rare opportunity to learn about the UAE culture and heritage.
Professor Stalla then encouraged students to generate reflections about their own relationships to self and heritage, through their reflective and creative non-fiction writing.
"Writing is a wonderful way to reflect upon their experiences in life," Chu Hsien shared after the trip. "In fact, the mere act of writing with no particular audience in mind can do so much in helping us consolidate out feelings, or simply to express our ineffable emotions or thoughts in a clearer more understandable manner."
She added, "This LAB has taught me how to write in a more objective way by relating my inner experiences to external objects that interact with others in the world."
About Learning Across Boundaries (LABs)
LABs are intended to provide students with an opportunity for experiential learning in the global classroom. These LABs reinforce the importance and relevance of the curriculum by exploring intersecting themes in their broader contexts. Past LABs have included an intensive study of Japanese Buddhist philosophy, society and culture in Kyoto; a journey through Literary Burma exploring classic works from the colonial period through to contemporary works of non-fiction, poetry and film; and a trip studying biodiversity and conducting fieldwork in Somiedo National Park in northern Spain.