By Daryl Yang | Image by Weave for Yale-NUS College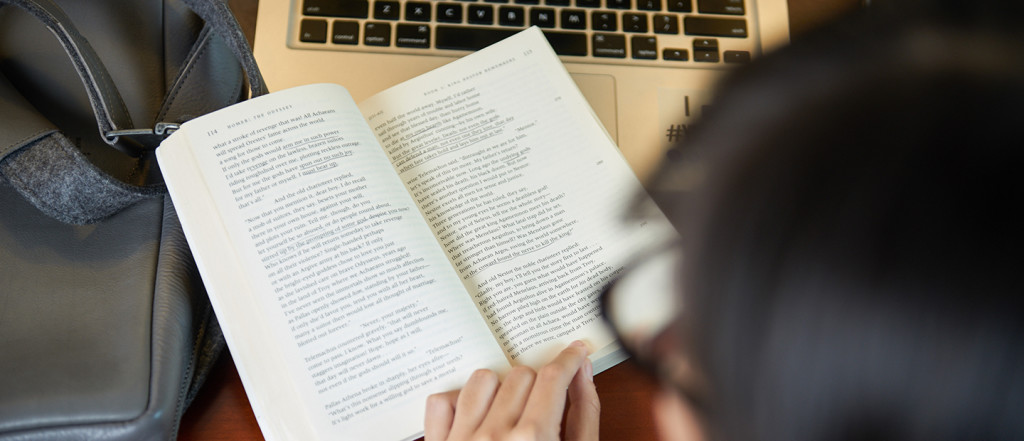 While some students plan to enter the workforce upon graduation, others will be continuing their education in graduate schools. At Yale-NUS College, students have the opportunity to pursue a Masters programme with partner institutions to deepen their knowledge and skills in a specific field and engage in advanced scholarship, through the concurrent degree programmes.
One of these programmes is the Concurrent Degree Programme with Lee Kuan Yew School of Public Policy (LKYSPP). The programme aims to develop versatile graduates who can address pressing public policy issues in an increasingly complex world.
Benjamin Leong, who is majoring in Philosophy, Politics and Economics, is one of the students in the inaugural class for this programme.
"I was interested in a career in the civil service and had taken up an internship at a government ministry. Policymaking was also an area of personal interest for me," he shared.
Benjamin started taking classes at LKYSPP in Academic Year 2016/2017 when he was in his senior year, and will graduate in 2018 with a Bachelors of Arts with Honours from Yale-NUS College as well as a Masters in Public Policy from LKYSPP.
Another student on the same programme is Li Nanlan, who is majoring in History.
"I decided to apply for my CDP with Lee Kuan Yew School of Public Policy because I wanted to equip myself with sufficient skills and understanding to work in the social or public sector," she shared.
The multidisciplinary curriculum at Yale-NUS helps students prepare for the challenges of an interdisciplinary education at the graduate school level.
For Benjamin, what helped him prepare most for his classes from his Yale-NUS experience has been the Common Curriculum. "The most useful part so far is the Common Curriculum. Understanding that the first few courses lay the foundation for what's to come help with understanding the direction of the course," he explained.
For Nanlan, it was the exposure that her Yale-NUS education has offered that enabled her to understand her interests better in deciding to pursue a Masters in Public Policy while her major in History has also equipped her with valuable research skills.
"My training in history prompted me to think more about how one policy decision may impact individual lives in many different ways. While policy analysis tends to look at data, my background in qualitative research highlighted to me the significance of looking at the data in different contexts," she shared.
Another programme offered is a five-year programme with the Yale School of Public Health (YSPH). Students spend the first semester of their fourth year as well as the fifth year in Yale, attending classes at YSPH.
Designed to provide the students with rigorous education and training in public health, the programme offers a unique sequencing of courses, community-based practice activities, and field or laboratory research. This provides students with multiple opportunities to tailor their academic programmes to their specific career interests.
One of the students on this programme is Jocelyn Lim, who just spent her first semester at YSPH taking various introductory classes to public health.
A Global Affairs major, Jocelyn's decision to apply for the programme with YSPH was closely connected with an earlier class she took at Yale-NUS College, titled 'Globalisation: Past, Present, and Future'. Taught by Head of Studies (Acting) of Global Affairs & Senior Lecturer in Social Sciences (Political Science) Nancy Gleason, the course enabled Jocelyn to conduct independent research throughout the semester on an issue that globalisation could solve.
"My research looked at the correlation between menstrual hygiene management (MHM) and female secondary school attrition rates in Tanzania. While conducting my research, it was alarming to me that inadequacies in MHM at both the structural and interpersonal level were posing significant challenges to the opportunities available to girls and women."
"As I combed through the literature, I discovered quickly that similar issues in MHM were present in other countries. I knew then that I would continue to explore the topic well after completing the project, and even beyond my time at Yale-NUS," she shared. "Knowing that MHM was a field that I wanted to continue pursuing, I made a very last minute decision to apply for the programme. I am incredibly happy and grateful for the way that it all unfolded," Jocelyn reflected.
She has taken six classes at Yale so far, including Stigma and Health by Associate Professor of Epidemiology (Chronic Diseases) John Pachankis. "While immersing us in the literature of formal stigma and health theory, he gave us the opportunity to independently research a stigma of our choice. Naturally, I explored the menstrual stigma, this time expanding my previous research to Nepal. Weekly writing assignments allowed me to delve deep into the topic. The formal theoretical framework that Professor Pachankis provided also lent  insights into novel ways of researching and addressing the issue."
The field of women's health rights is an area that Jocelyn knew that she wants to contribute to after graduation.
"I am considering a few different paths at the moment. I would love, for example, to find a way to contribute through the research that I began at Yale-NUS and have been continuing at YSPH. I also find myself increasingly drawn to the idea of eventually entering law or policy."
While Benjamin is considering joining the Singapore civil service, he is also open to new possibilities after graduation. "One benefit from this course is a better understanding of government operation and what possibilities there are for individuals and for future change," he shared.
Nanlan similarly is still open as to what the future holds though her main interest lies in ageing, which has been increasingly become a significant policy challenge to many developed countries, including Singapore.
"Regardless of which path I take in the end, I hope that my effort can contribute to a future where ageing is something worth looking forward to."