By Akanksha Madan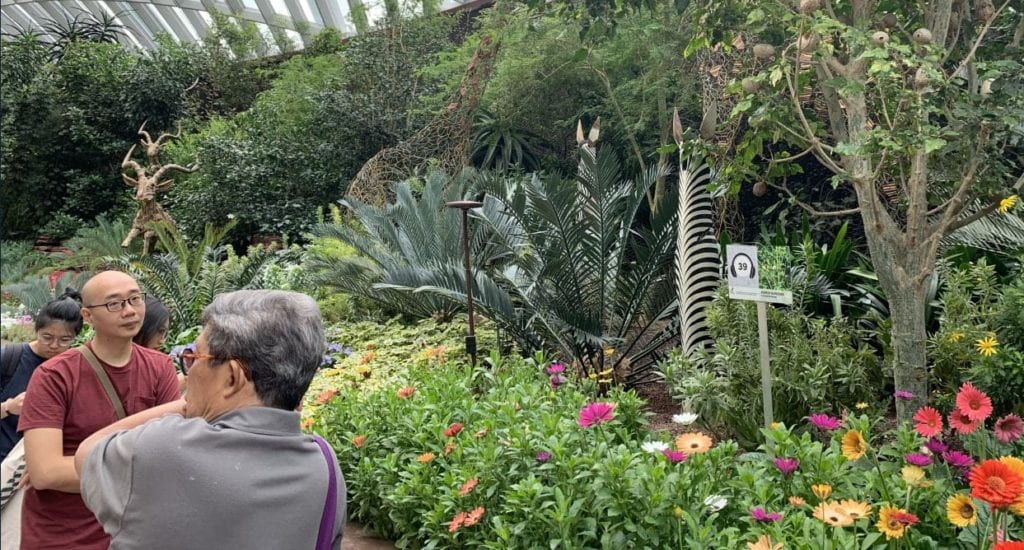 Asst Prof Montefrio and students on the field trip to Gardens by the Bay. Image provided by Faith Becker. 
At Yale-NUS College, students have opportunities to explore and analyse environmental issues using social theories. This helps them learn how to apply social theories to real-world situations.
In a course titled Social Theory and the Environment, taught by Assistant Professor of Social Sciences (Environmental Studies) Marvin Montefrio, students are introduced to social theories applicable to social-ecological problems as well as concepts and theories in environmental sociology, environmental anthropology, political ecology, and science and technology studies, among others.
"Social theorists attempt to make sense of the world. By drawing from established theories, we can attempt to analyse and better understand socio-environmental problems," said Asst Prof Montefrio. 'Why do we put more emphasis on individual environmental action?' 'Who benefits and loses from certain environmental protection measures and why?' 'Why do we conserve certain species more than others?' These are just some of the questions his course attempts to explore and unpack.
Environmental scholars study social-ecological problems ranging from transboundary haze pollution to food sustainability, where issues of the social and biophysical are intertwined. To successfully address such issues, an interdisciplinary approach which addresses both root causes is necessary to effect change.
A hallmark of this course is its interdisciplinary approach that challenges students to question their understanding of the differences between the 'human' and 'non-human' (nature). In doing so, they engage with the social sciences in a new way, extending social theories to biophysical phenomena. For example, they learn how to use Marx's theories to study neoliberal capitalism's impact on the metabolic cycles in food production and consumption.
This interdisciplinary focus greatly benefits the diverse mix of students in the classroom – from literature majors to those from a pure science background, and those who are gaining their first exposure to the social sciences. The participation of students across various years, levels, disciplines, and cultures adds new dimensions and perspectives to class discussions.
In addition to in-class discussions and regular essays, Asst Prof Montefrio also gives students the opportunity to apply their knowledge beyond the classroom via fieldwork so that they can use the theories to analyse an actual setting.
This year, students applied their classroom knowledge to analyse Singapore's garden city narrative through a critique of the conservatories at Gardens by The Bay.
During the field trip, students received a guided tour of the two conservatories, Flower Dome and Cloud Forest. Split into teams, each team was assigned to a different social theory, which they had to use to analyse these spaces. Based on their observations during the trip, they submitted team essays on their critique of the conservatories.
Andre Chan and Wanling Goh (both from the Class of 2021) drew on gender-related theories and analysed the Flower Dome conservatory using ecofeminist theory.
From reading excerpts from feminist philosopher Susan Griffin's book Woman and Nature: The Roaring Inside Her and engaging in class discussions, they learned that ecofeminism is based on symbolic events, with the woman symbolising nature and the man representing technology and the coloniser. Thus, the theory argues that man dominates woman in the same way he dominates nature.
Employing this theoretical knowledge, their team paid attention to how womanhood and femaleness were symbolically associated with nature and dominated by masculine-associated elements in the Dome.
"One observation we made was how some desert plants had alternative common names like the 'mother-in-law's seat' or the 'mother-in-law's tongue'. Another issue we analysed is how plant survival and reproduction, which has an association with female reproduction, is highly regulated and controlled by technology, which is symbolic of maleness and masculinity," added Wanling.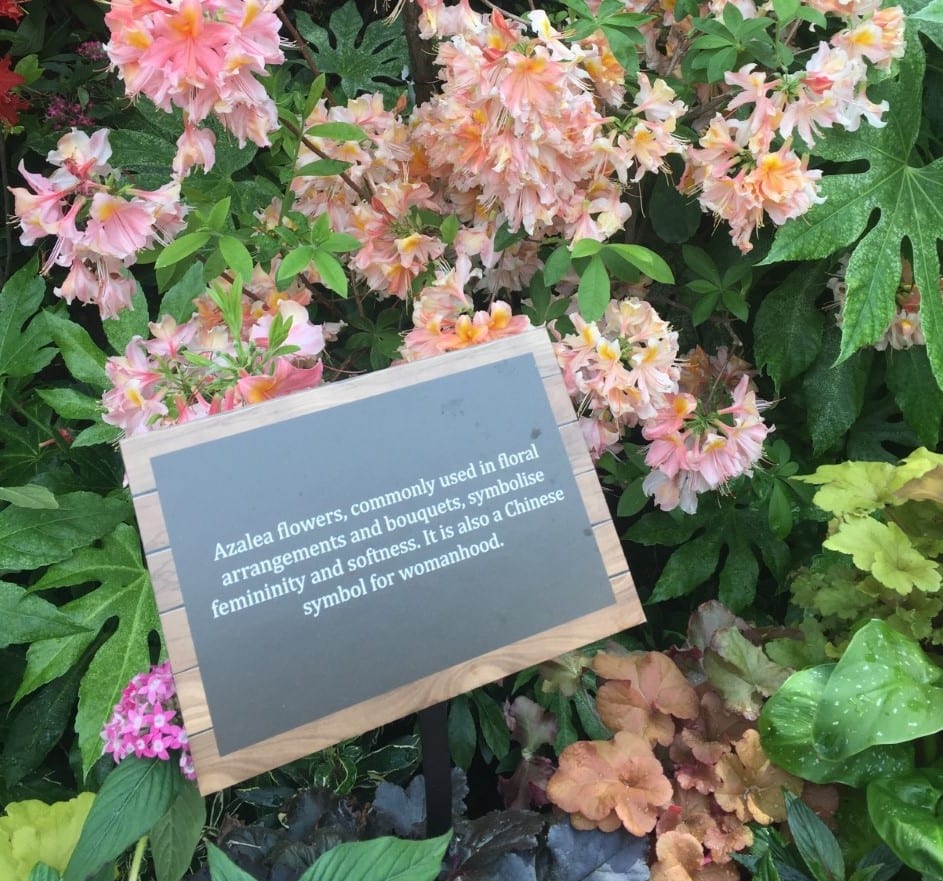 A space at the Gardens to be analysed using an ecofeminist perspective. Image provided by Goh Wanling. 
By taking a novel interdisciplinary approach to the social sciences both inside and outside the classroom, Social Theory and the Environment exposes students to a new method of inquiry in Environmental Studies, giving them the chance to analyse sites and explore environmental questions from a social lens.
"This course has challenged me to think differently and view the environment from a new angle", said Faith Becker, an Economics exchange student from Swarthmore College in the United States.